State Of
Colorado
Colorado is the perfect place to experience the great outdoors. From skiing and paragliding, to the Red Rocks Amphitheater, to stunning national parks, this state caters to all types of travelers.
​Colorado is probably best known for its year-round outdoor adventures like skiing, backpacking, mountain climbing, white water rafting, and paragliding. But the "Centennial State," also has a thriving culinary scene in its major metropolitan areas of Denver, Fort Collins, and Boulder. Just west of Denver, Red Rocks Amphitheater hosts world-renowned musicians and an annual summer film series. And for the history buffs, there's plenty to see of the old west with a visit to the Buffalo Bill Museum or St. Elmo, one of the state's best preserved ghost towns.
Whether you're visiting one of Colorado's iconic mountain towns or National Parks to enjoy the great outdoors, or one of the bustling cities for some food, arts and culture, there really is something for everyone in Colorado.
Best Places to Visit in Colorado
Denver
The state capitol, also known as the "Mile High City," has plenty of family-friendly activities, outdoor adventure, gourmet food, museums, and shopping.
Denver Central Market: Located in the trendy RiNo district, foodies flock to this community-oriented gourmet marketplace and food hall, which includes a bakery, butcher and fish market.
Denver Union Station: The 100-year old transit hub features historic architecture with modern attractions such as boutiques, restaurants, bars and a weekly farmers market.
Denver Art Museum: Located in the Golden Triangle Creative District, the city's biggest art museum features an extensive Native American art collection and Claude Monet's "Waterloo Bridge."
Cities in Colorado
Colorado Springs: At the eastern foot of the Rocky Mountains, this city is home to Garden of the Gods, a public park with 1,300 acres of sandstone formations.
Boulder: Hike the trails through Flatirons, wine and dine along the Pearl Street Mall, or stroll through the University of Colorado's main campus.
Fort Collins: This hipster town is home to Anheuser-Busch, New Belgium Brewing, and Colorado State University, along with a burgeoning foodie and craft brewery scene.
​Colorado State and National Parks
Rocky Mountain National Park: This 415-square mile park located in northern Colorado spans the continental divide and features over 300 miles of hiking trails, 14,000 foot peaks, evergreen forests, and the highest continuous-paved road in America—Trail Ridge Road.
Mesa Verde National Park: A UNESCO World Heritage Site, this national park protects Ancestral Puebloan archaeological sites including over 600 cliff dwellings, which are adobe-constructed homes.
Great Sand Dunes National Park and Preserve: This dune field encompassing over 30-square miles and dune towers up to 750 feet high, is popular for families whose kids can sled down the sand year-round. The park also offers camping, hiking, stargazing, and horseback riding.
Black Canyon of the Gunnison National Park: Dramatic 2,000-foot high black Precambrian rock walls line a 53-mile stretch of narrow gorge near the Gunnison river. In addition to breathtaking views, the park features cross-country skiing, snowshoeing, fishing, hiking, kayaking, camping and stargazing.
Garden of the Gods: Located in Colorado Springs, this public park is a designated National Natural Landmark and was placed on the National Register for Historic Places in 1971. Explore unique red rock formations, geology, plants and animals via guided nature walks, hiking, mountain biking, horseback riding and rock climbing.
Pike National Forest: Just outside of Colorado Springs, this 1.1 million acre forest houses Pikes Peak, the highest summit in the southern Front Range of the Rocky Mountains.
Popular Outdoor Activities
Skiing: Colorado is known for its famous ski towns, such as Aspen, Breckenridge, Telluride, and Vail.
Hot Springs: With over 30 hot springs, there are plenty of opportunities to soak in Colorado's naturally heated mineral water. Whether it's a rigorous hike up to Conundrum Hot Springs near Aspen, or relaxing in luxury at Pagosa Springs Resort and Spa, there are many ways to enjoy Colorado's year-round hot springs.
Hiking: Spanning more than 500 miles of trail at varying elevations from Denver to Durango, the Colorado Trail is a popular pursuit for hikers, backpackers, mountain bikers and horse riders.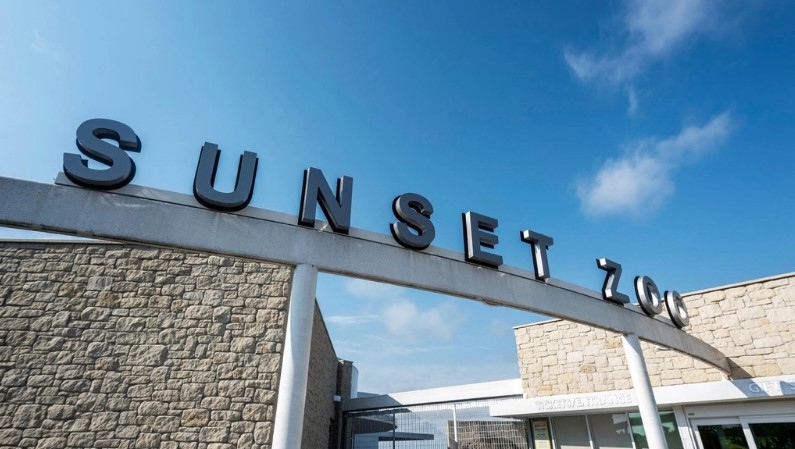 Sunset Zoo
Location: Kansas
Sunset Zoo is home to more than 200 animals and offers a close-up view of amazing animals, including wallabies, lions, tigers, leopards and many more...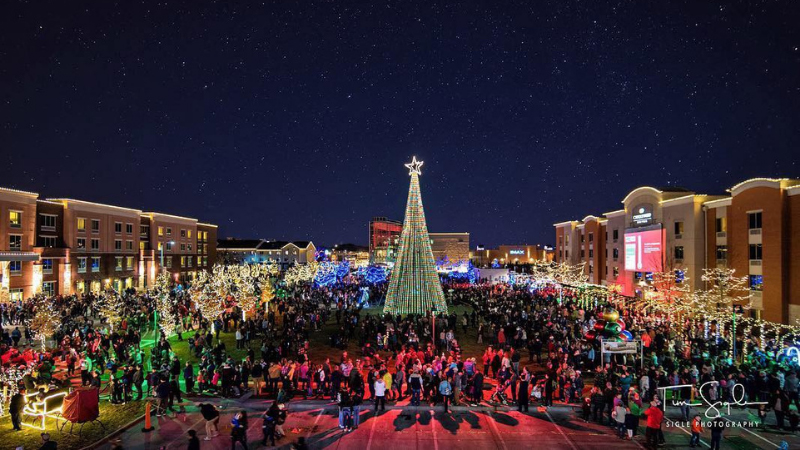 Event
From Nov 24, 2023 to Jan 01, 2024
Festival of Lights
Location: Kansas
Festival of Lights: The Festival of Lights is a spectacular magical display in the Blue Earth Plaza featuring a 68-foot tall tree draped in animated...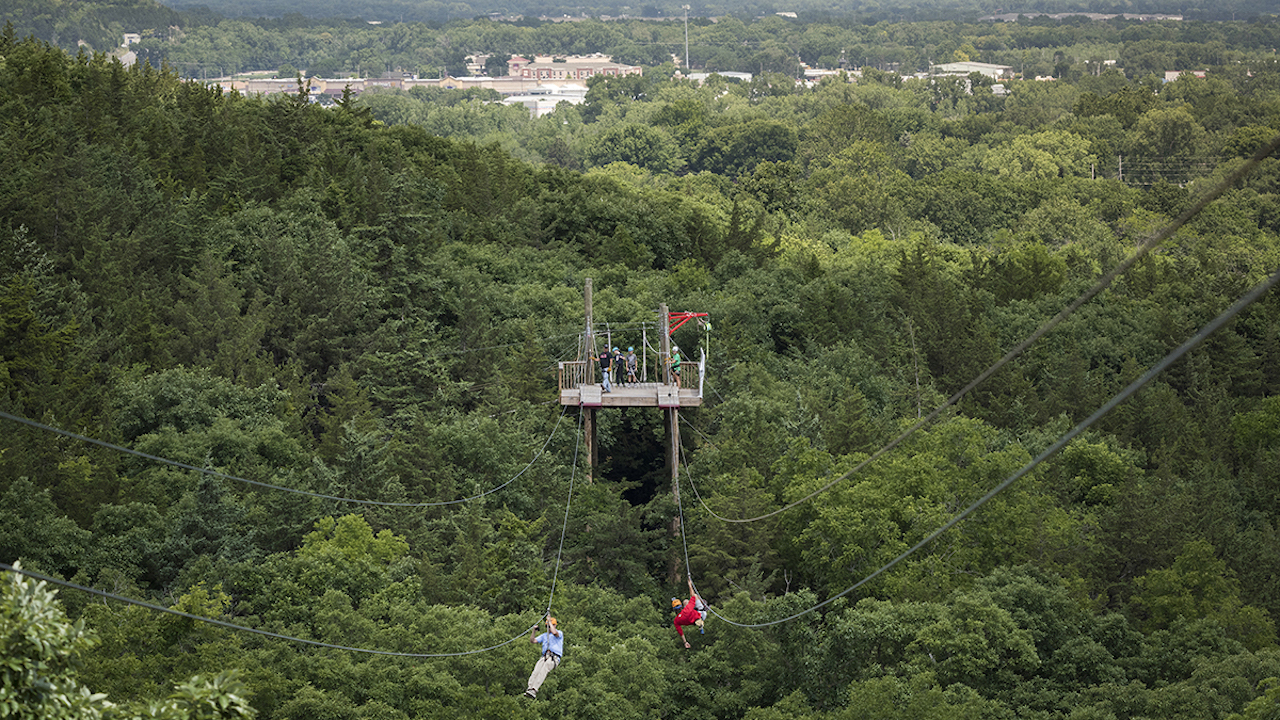 Wildwood Adventure Park
Location: Kansas
Family friendly( Open March through December ), 80 acres of Midwest natural resource, 7-line tour, 40 feet freefall, Lines range from 100-1400 ft in length