State Of
Missouri
The "Show-Me" State offers a true American experience through its historic sites, food, arts and culture. Visitors travel to this Midwestern state for its outdoor beauty, live Jazz music, and Route 66 vintage Americana.
Featuring over 50 state parks with caves and forests, 37 national historic landmarks, the birthplace of Route 66, and the home of the St. Louis Cardinals, there are plenty of reasons to visit this Midwestern state. Visitors can enjoy a true American experience through the history, culture, and food of the "Show-Me" State. Visit the Mark Twain Boyhood Home in Hannibal, Missouri, a registered National Historic Landmark, or catch a baseball game at Simmons Field followed by a Budweiser at Ballpark Village.
For family fun, visit the St. Louis Zoo or walk through the Missouri Botanical Garden. Enjoy a scoop of ice cream in St. Louis, the birthplace of the ice cream cone and iced tea, invented at the 1904 World's Fair. Take a classic family road trip down Route 66 full of Americana nostalgia. Enjoy vibrant city life, world-class barbecue, and live music in Kansas city.
Whether it's a hike through a scenic state park, a night out in Branson– the live music show capital of the world, or a drive down historic Route 66, Missouri has it all.
Best Places to Visit in Missouri
St. Louis
The largest metropolitan area of Missouri sits along the Mississippi River just across from Illinois.
Gateway Arch: The 630-foot monument on the banks of the Mississippi River honors the early 19th century explorations of Lewis and Clark.
Soulard district: Founded in 1852, this historic neighborhood is a hub for beer lovers with the St. Louis Brewery & Tap Room, the Anheuser-Busch St. Louis Brewery and Tour Center, as well as many microbreweries.
Ballpark Village: This sports-themed district is home to a Cardinals-themed restaurant, the St. Louis Cardinals Hall of Fame and Museum, and a Budweiser Brew House.
Forest Park: The 1,326-acre prominent public park hosted the Louisiana Purchase Exposition of 1904 and the 1904 Summer Olympics.
Cities in Missouri
Kansas City: Known for its world-class barbecue and jazz heritage, the City of Fountains is also famous for having the most fountains, second only to Rome, Italy.
Springfield: Explore the interactive science exhibits of Discovery Center of Springfield or ride a tram through a cave filled with stalagmites at Fantastic Caverns.
Joplin: Visit The Joplin Museum Complex, which has exhibits on the infamous robbers Bonnie and Clyde who hid in Joplin in 1933.
Branson: The Ozark town is a popular family vacation destination with its famous 76 Country Boulevard, which is lined with theaters, nightly country music performances, and an 1800s themed amusement park, Silver Dollar City.
Missouri State and National Parks
Katy Trail State Park: This park features the country's longest recreational rail trail, which runs 240 miles along the bank of the Missouri River.
Harry S. Truman National Historic Site: This historic site preserves the home of the thirty-third president of the United States, Harry S. Truman. Although the home is not open to the public, the farm house grounds and visitor center are.
Ha Ha Tonka State Park: This scenic park features ruins of a 20th century castle, trails, caves, and lake views.
Elephant Rocks State Park: Hiking trails wind through giant granite boulders where 19th century miners carved their names.
Lake of the Ozarks State Park: As one of Missouri's largest lakes, the Lake of the Ozarks offers swimming, fishing, boating, camping and picnicking.
Popular Tourist Attractions
Route 66
Almost 300 miles of the historic Mother Road winds through Missouri, offering travelers a plethora of classic Route 66 sites and memorabilia to experience.
Meramec Caverns: Cool off inside the 4.5-mile cavern system that has been open to the public since 1935. Legend says Jesse James used these caverns as a hideout.
Gary's Gay Parita: This recreation of a 1930s Sinclair gas station includes original pumps and other memorabelia from the heyday of Route 66.
Route 66 Drive-In Theater: Have a true Americana experience with a movie at one of the last remaining drive-in movie theaters on Route 66.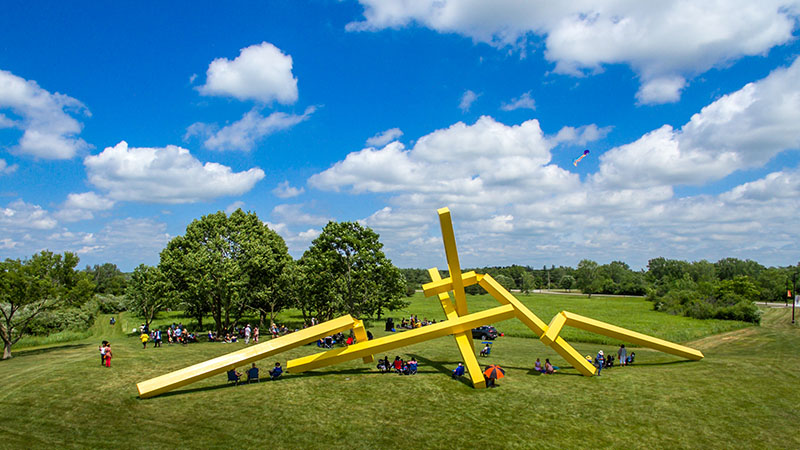 Nathan Manilow Sculpture Park
Location: Illinois
Visit the Nate & view 30 large scale sculptures, many others works of art, and enjoy events on 100 acres of scenic prairie landscape. Sculpture,...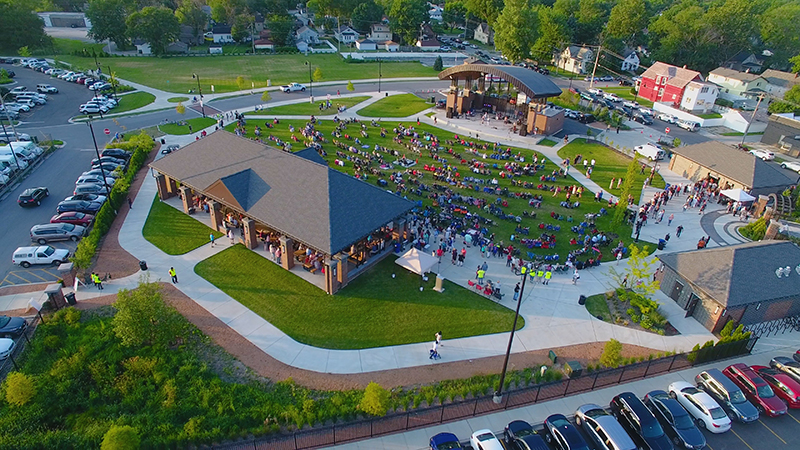 Event
From Jun 01, 2023 to Dec 31, 2023
Fox Pointe
Location: Illinois
Live music, events & festivals! The summer concert series starts June 1 at the premier outdoor venue and amphitheatre - Fox Pointe.Outdoor events, live music,...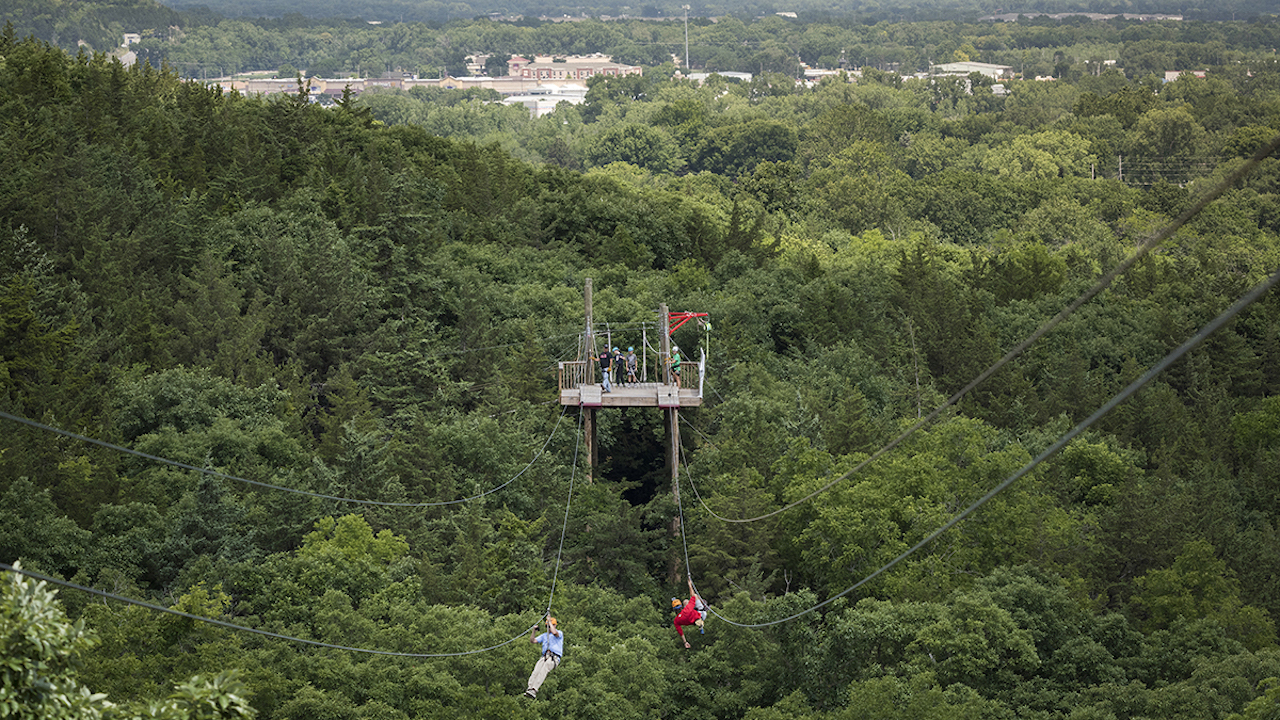 Wildwood Adventure Park
Location: Kansas
Family friendly( Open March through December ), 80 acres of Midwest natural resource, 7-line tour, 40 feet freefall, Lines range from 100-1400 ft in length