State Of
Nebraska
Whether it's dining on farm-to-table food in one of Omaha or Lincoln's popular gastropubs, bars, and restaurants, or hiking through the Great Plains and rugged badlands, Nebraska has something for every curious traveler.
This Midwestern state is rich in Western heritage and a pioneer past. Follow parts of the Lewis and Clark Trail or visit a historic military fort. As the birthplace of rodeo and the famous Wild West Show, founded by "Buffalo Bill," visitors can also get a taste of the Wild West by visiting Nebraska's Big Rodeo.
The Cornhusker State is rich in geographical formations and scenic landscapes. Nature lovers will appreciate the state's great outdoors, from the prairies of the Great Plains, to the towering dunes of the Sandhills, to Toadstool Geological Park with its unusual toadstool-shaped formations, to the towering geological rock formation of Chimney Rock.
Travelers who are looking for a more cosmopolitan experience will enjoy the museums, shops, and restaurants of Omaha and the revitalized cityscape of Lincoln.
Best Places to Visit in Nebraska
Omaha
The unique cosmopolitan city is Nebraska's most populous. Visitors can experience a hip brewery or an American Indian Pow Wow all in one day.
Henry Doorly Zoo and Aquarium: The 130-acre interactive zoo and biological park features the world's largest indoor desert, indoor rainforest, and cat complex.
Old Market: Take a horse-drawn carriage down cobblestone streets and browse art galleries, upscale shopping, and fine dining restaurants in historic downtown Omaha.
The Durham Museum: Housed in Omaha's former Union Station, and dedicated to preserving and displaying history of the United States' western region, Durham Museum features exhibits of restored train cars, 1940s storefronts, and an old-fashioned soda fountain.
Cities in Nebraska
Lincoln: Take a tour of the Nebraska State Capitol which features the Sunken Gardens, an outdoor site with themed gardens, sculptures, and lily ponds.
Grand Island: Learn about the area's early history at the Stuhr Museum of the Prairie Pioneer. Witness migrating sandhill cranes at the Crane Trust Nature and Visitor Center just south of Grand Island along the Platte River.
North Platte: Known for its historic railways, museums, and freight trains, visitors can also visit the ranch that "Buffalo Bill" Cody called home.
Nebraska State and National Parks
Scottsbluff National Monument: Located just west of Gering in western Nebraska, this 3,000-acre site, protected by the National Park Service, encompasses overland trail remnants, towering bluffs, mixed-grass prairie, rugged badlands, and riparian area along the North Platte River.
Chimney Rock National Historic Site: The 300-foot natural geological rock formation rises to 4,228 feet above sea level.
Indian Cave State Park: This public recreation and historic preservation area includes camping, hiking, and backpacking, and preserves a cave with prehistoric petroglyphs.
Popular Tourist Attractions
Historic Trails
Nebraska's contribution to the pioneer days can be witnessed through many of its historic trails.
Oregon National Historic Trail: Over 2,000 miles long and covering six states, this well-known trail cuts through the southern border of Nebraska.
Mormon Pioneer National Historic Trail: This 1,300-mile route that was traveled by Mormons who fled from Nauvoo, Illinois, to the Great Salt Lake Valley between 1846 and 1847, spans five states.
Pony Express National Historic Trail: Covering eight states, this trail follows the mail delivery service from Missouri to California that used relays of horse-mounted riders from 1860 to 1861.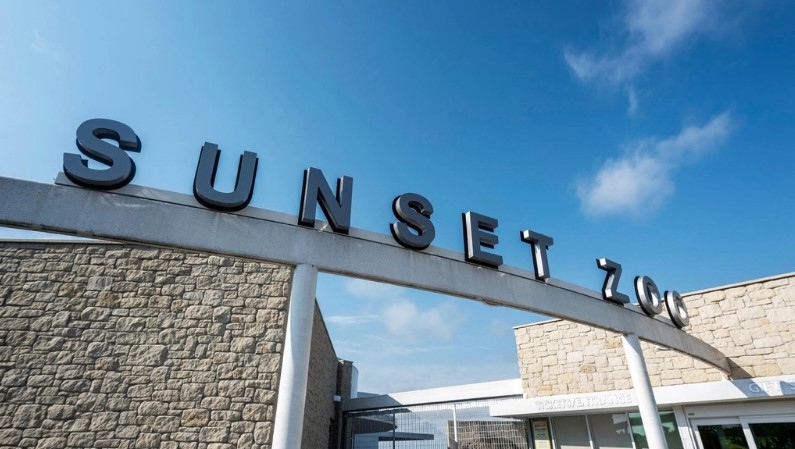 Sunset Zoo
Location: Kansas
Sunset Zoo is home to more than 200 animals and offers a close-up view of amazing animals, including wallabies, lions, tigers, leopards and many more...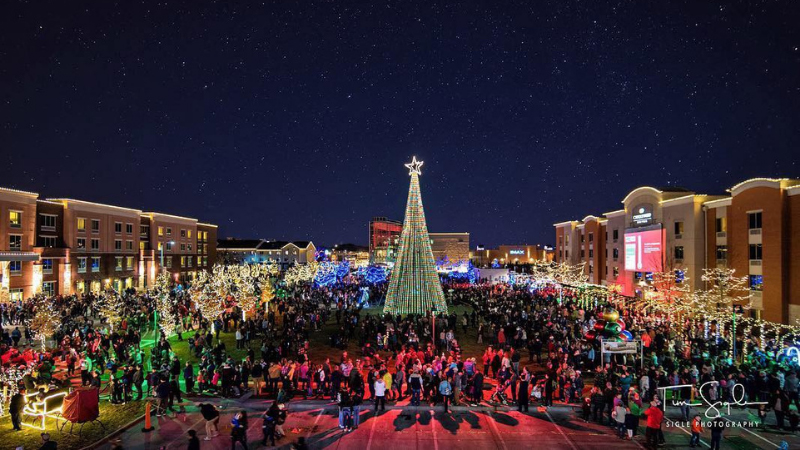 Event
From Nov 24, 2023 to Jan 01, 2024
Festival of Lights
Location: Kansas
Festival of Lights: The Festival of Lights is a spectacular magical display in the Blue Earth Plaza featuring a 68-foot tall tree draped in animated...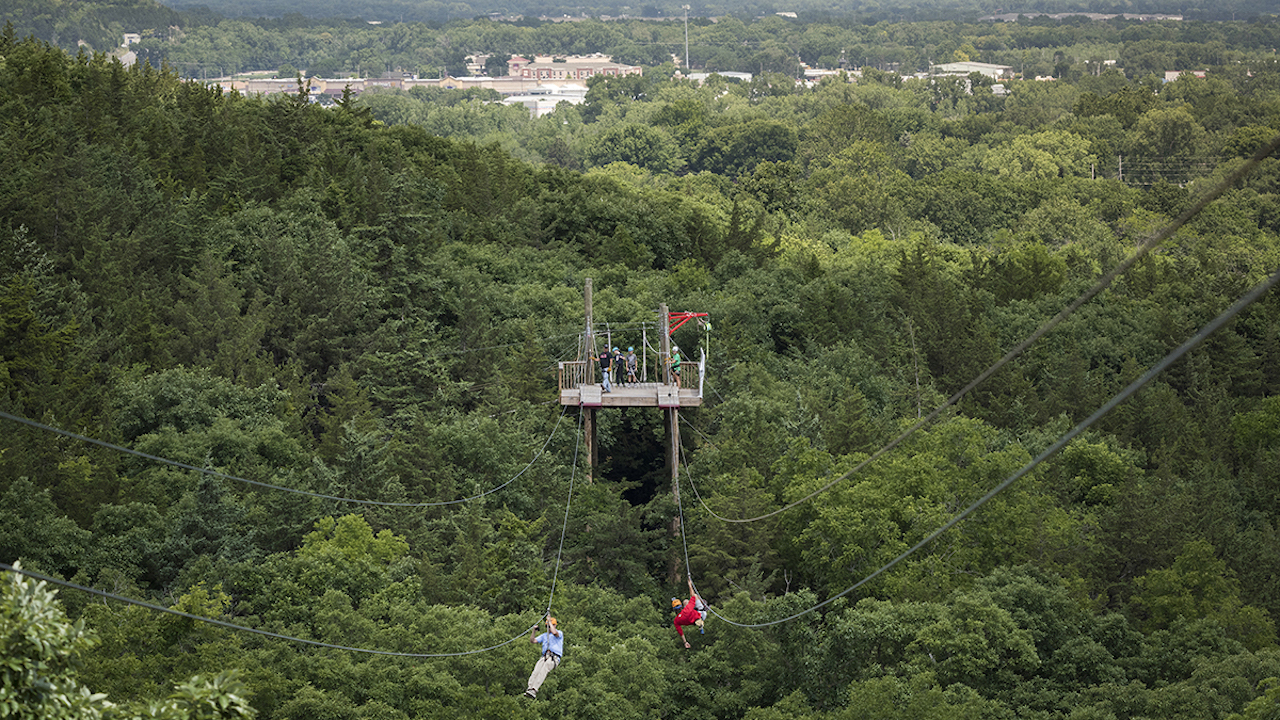 Wildwood Adventure Park
Location: Kansas
Family friendly( Open March through December ), 80 acres of Midwest natural resource, 7-line tour, 40 feet freefall, Lines range from 100-1400 ft in length