State Of
Oklahoma
Diverse landscape, Native American roots, and Western history make Oklahoma a uniquely American travel destination. Perfect for a road trip, travelers can experience Route 66 and see everything from a classic rodeo to botanical gardens.
Located almost in the middle of the country, Oklahoma is a unique blend of Western, Native American, and Southern culture. With three national parks and 33 state parks, Oklahoma has a diverse geography full of rugged mountains and expansive plains. Travelers can drive down historic Route 66 and witness the scenic landscape and historical landmarks.
Visitors can enjoy Oklahoma's Fishing Trail, a collection of six regional trails that offer premier fishing of diverse species like bass, catfish and paddlefish. Families can partake in many kid-friendly activities like enjoying a classic rodeo or a visit to the Oklahoma City Zoo and Botanical Garden.
Best Places to Visit in Oklahoma
Route 66
The longest stretch of this historic roadway cuts through Oklahoma with over 400 miles of scenic drives including:
Ribbon Road: Paved between 1921 and 1922, this 9-foot wide 13-mile historic section of Route 66 is an Oklahoma National Historic Landmark.
Coleman Theatre: Built in 1929 for a local mining magnate, Coleman Theater was originally a vaudeville theater and movie palace. Now the historic venue hosts film festivals, live concerts, and more.
Oklahoma Route 66 Museum: Located in the town of Clinton, the museum highlights the best images, sounds, ideas, and myths of the "Mother Road" through artifacts, graphics, and videos.
Cities in Oklahoma
Tulsa: Oklahoma's second largest city, Tulsa was once the oil capital of the world. Today it's known for the Philbrook Museum of Art (former villa of oil baron Waite Phillips) and the Deco District (home to many representations of Art Deco architecture).
Oklahoma City: Check out the annual Red Earth Native American Cultural Festival or the Myriad Botanical Gardens, a 17-acre botanical garden and urban park. Visit the National Cowboy and Western Heritage Museum, which features 28,000 Western and American Indian artworks and artifacts.
Guthrie: Downtown Guthrie is the largest Historic Preservation District in the nation.
Oklahoma State and National Parks
Chickasaw National Recreation Area: Located in the foothills of the Arbuckle Mountains, Oklahoma's oldest national park area is known for its streams, springs, and lakes.
Fort Smith National Historic Site: The park's main attractions are the Trail of Tears, Belle Point, and the Fort Smith Gallows and Commissary.
Washita Battlefield National Historic Site: This national park protects the site of the Southern Cheyenne village of Chief Black Kettle where the Battle of Washita occured.
Music and Entertainment
Oklahoma is known for its vibrant music scene, from jazz to folk to country to gospel. There are many ways to experience the Oklahoma music tradition across the state.
Woody Guthrie Folk Festival: This annual summer festival commemorates the life and music of folk artist Woody Guthrie.
Oklahoma City Philharmonic: As the largest professional performing arts organization in the state, OKC Philharmonic performs classics, orchestral pops, and family concerts throughout the year.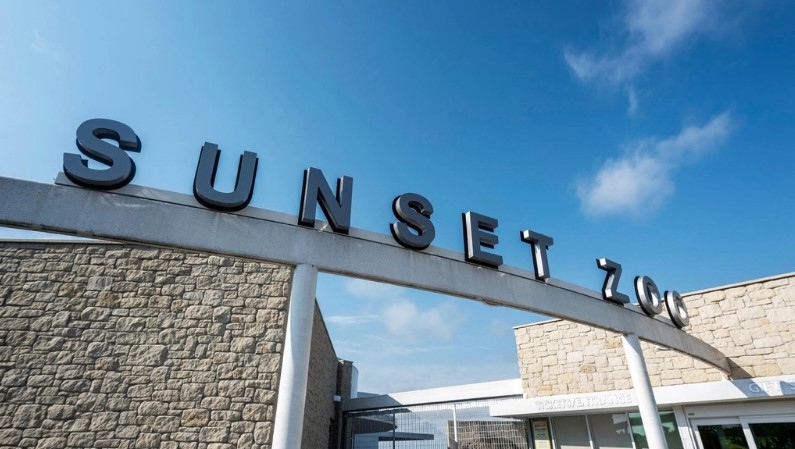 Sunset Zoo
Location: Kansas
Sunset Zoo is home to more than 200 animals and offers a close-up view of amazing animals, including wallabies, lions, tigers, leopards and many more...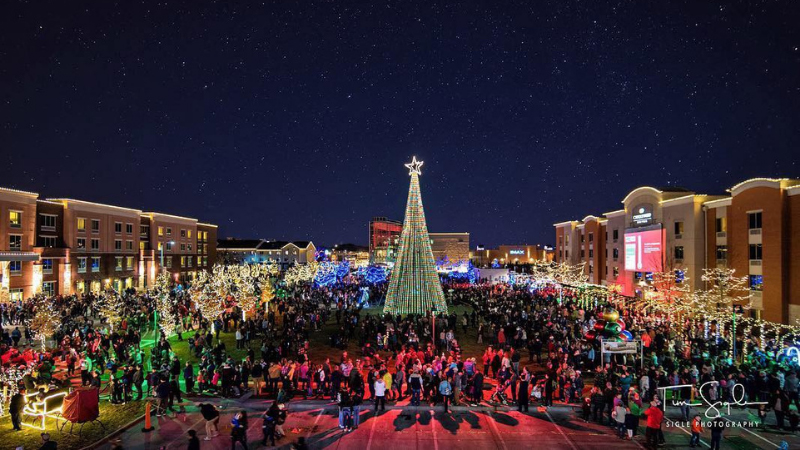 Event
From Nov 24, 2023 to Jan 01, 2024
Festival of Lights
Location: Kansas
Festival of Lights: The Festival of Lights is a spectacular magical display in the Blue Earth Plaza featuring a 68-foot tall tree draped in animated...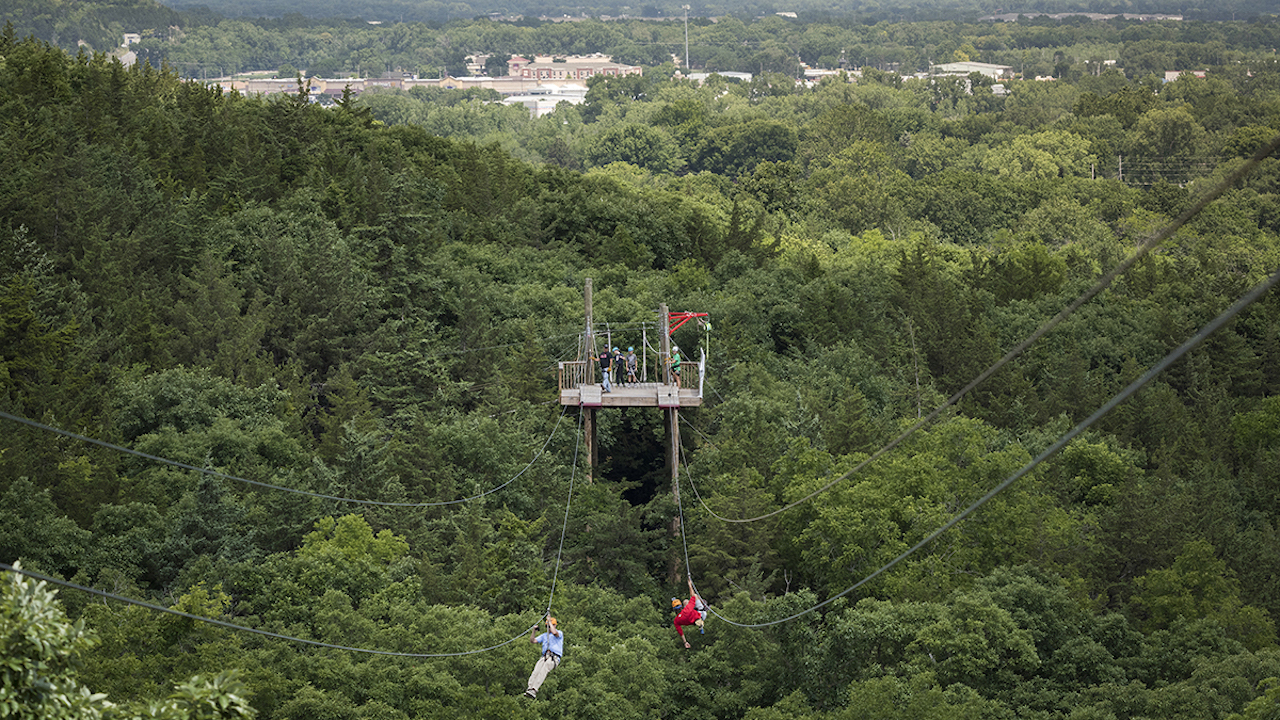 Wildwood Adventure Park
Location: Kansas
Family friendly( Open March through December ), 80 acres of Midwest natural resource, 7-line tour, 40 feet freefall, Lines range from 100-1400 ft in length