State Of
Wisconsin
Wisconsin is home to two Great Lakes, the National Historic Cheesemaking Center, and Frank Lloyd Wright's home. Whether you're looking for food, culture or nature, this Midwest state offers it all.
This Midwest state offers four seasons of outdoor exploring—from skiing, snowmobiling and ice fishing in the winter, to rafting in the summer on one of the state's 15,000 inland lakes or down the Mississippi River. Nature lovers will appreciate the spring cherry blossoms in Door County. Families and kids will love the waterparks of Wisconsin Dells.
Sports enthusiasts can visit Lambeau Field, the Green Bay Packers' home field. Architecture fans can tour American architect Frank Lloyd Wright's estate, Taliesin, in Spring Green. Visitors can experience fossil digs, butterfly gardens, and gemstone mines at Cave of the Mounds. As the dairy capital of the world, foodies can learn its history and enjoy freshly-made cheese. Those looking for a peaceful getaway can visit the resort town of Lake Geneva or the waterfront city of Eau Claire.
Those looking to experience art, culture, and the great outdoors will love what Wisconsin has to offer.
Best Places to Visit in Wisconsin
Madison
The state's capital city is known for its biking and hiking trails, gardens and lakefronts, in addition to shops, restaurants, and museums.
Olbrich Botanical Gardens: The popular gardens include the Thai Garden, a Rock Garden, and a Meadow garden. In addition to the gardens, there is a greenhouse featuring over 750 plants.
Monona Terrace Community and Convention Center: This convention center designed by Frank Lloyd Wright features a rooftop terrace overlooking Lake Monona.
Wisconsin State Capitol: Tour the State Capitol building, modeled after the nation's Capitol in DC. Visit its observation deck with views of the city and lakes.
State Street: Explore this car-free neighborhood known for its shops, bars, restaurants and art galleries. Check out the Overture Center for the Arts and Memorial Library Mall.
Cities in Wisconsin
Milwaukee: The Harley Davidson Museum showcases over 100 years of Harley Davidson motorcycles through tours and interactive exhibits.
Wisconsin Dells: This southern Wisconsin city is home to many theme parks, like Noah's Ark Water Park and Mt. Olympus Indoor Theme Park.
Oshkosh: Best known for its OshKosh B'Gosh overalls, Wisconsin's "Event City" is also home to the world's largest airshow, EAA AirVenture.
Wisconsin State and National Parks
Ice Age National Scenic Trail: Explore the 1,200-mile long trail, which used to be home to mammoths and saber tooth cats over 15,000 years ago.
North Country National Scenic Trail: Over 200 miles of hiking and backpacking trails allow trekkers to enjoy camping, snowshoeing, birdwatching and wildlife viewing.
Devil's Lake State Park: The largest state park in Wisconsin at 9,000 acres, Devil's Lake State Park offers a Nature Center, hiking trails, rock climbing, and beaches.
Mirror Lake State Park: This 2,179-acre park features a 50 foot tall sandstone bluff that lines the narrow reservoir of Mirror Lake.
Popular Tourist Attractions
Islands of Wisconsin
Take a ferry to experience one of Wisconsin's many beautiful islands.
Apostle Islands National Lakeshore: There's plenty to explore amongst the "Crown Jewels" of Wisconsin, a group of 22 islands located in Lake Superior. Tour the famous Sea Caves that dot the shorelines of the Apostle Islands.
Washington Island: Bring your bike on the ferry to tour this 35-square-mile island just off the northeast tip of Door Peninsula.
Rock Island: The 912-acre island and state park is the perfect day trip or camping getaway with 40 campsites.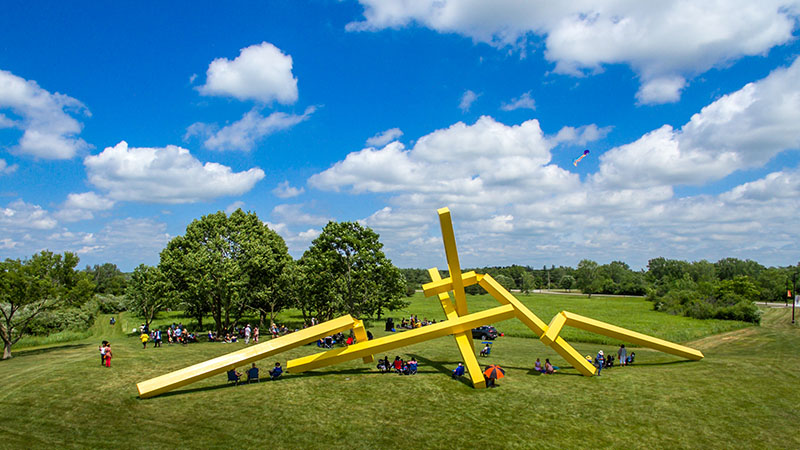 Nathan Manilow Sculpture Park
Location: Illinois
Visit the Nate & view 30 large scale sculptures, many others works of art, and enjoy events on 100 acres of scenic prairie landscape. Sculpture,...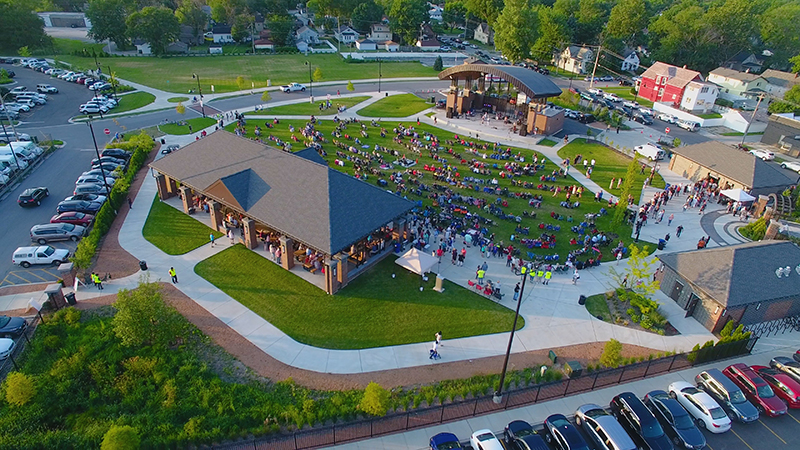 Event
From Jun 01, 2023 to Dec 31, 2023
Fox Pointe
Location: Illinois
Live music, events & festivals! The summer concert series starts June 1 at the premier outdoor venue and amphitheatre - Fox Pointe.Outdoor events, live music,...