Flowers are starting to bloom, the grass is growing, and your winter coat should be in your closet. Now is time to start planning your summer getaway, and there's so much to consider when planning the perfect trip.
If you're having a creative block on finding a cool destination for your summer getaway, consider these great off-the-beaten-path locations that we feel will surprise and delight any travel buff!
1. The Berkshires, Massachusetts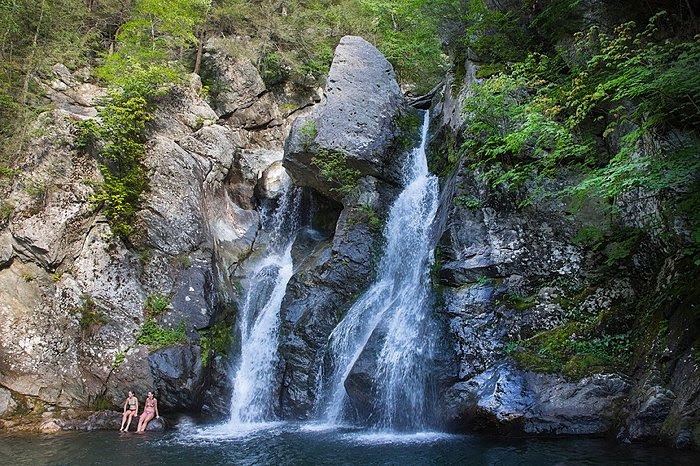 Culture and adventure are ready to greet you in this rustic Northeast region. Get ready to absorb local culture and treat yourself to some great food while visiting the Berkshires. From zip lines to white water rafting to wine and cheese tours and specialty markets, you can fill your day with adventure and enjoyment.
The Berkshires offers surrounding mountains that provide plenty of opportunity for outdoor excursions for any level of expertise. The region also boasts world-class attractions, which combined with deeply-rooted food culture and picturesque setting, set this region apart from any other.
If you like flowers and the outdoors, then you need to visit the Bridge of Flowers, located in Shelburne Falls. The bridge is covered in a cascading garden of flowers that blooms all summer long.
For your historical and cultural fix, visit the Massachusetts Museum of Contemporary Art, Mahaiwe Performing Arts Center, Albany Bershire Ballet, or pick from a variety of museums or shows that are sure to stimulate your creative mind.
There are plenty of restaurants, bars and to satisfy your taste buds and lodging that ranges from cabins, to bed and breakfast offerings that will tickle your fancy.
Learn more about The Berkshires
2. South Padre Island, Texas
This charming city is on a barrier island off the southern coast of Texas that offers calm waters and beautiful beaches.
Make sure to visit the South Padre Island Dolphin Research and Nature Center as well as Sea Turtle, Inc. to see and learn about (and interact with!) local wildlife. The DRSNC offers boat tours and a wildlife touch tank.
Other areas of interest include Port Isabel Lighthouse and Port Isabel Historical Museum. Port Isabel Lighthouse was built in 1852 to help guide ships through the Brazos Santiago Pass to Port Isabel and was occupied by soldiers during the Civil War.
Learn more about South Padre Island
3. Jackson County, NC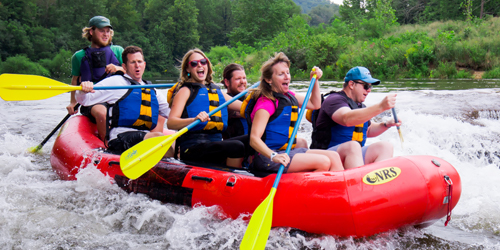 Western North Carolina offers an abundant number of beautiful waterfalls and a plethora of beautiful scenery. The Appalachian Mountains are an outdoor enthusiast's dream, offering activities like hiking, fishing, tubing, and all the fresh mountain air you can ask for.
Surrounding towns like Cashiers, Cherokee, Dillsboro, and Sylva offer many an adventure. There are plenty of places to have a great meal, drink some coffee, wine, craft beer, as well as some great bed and breakfast locations.
Make sure to check out Cherokee's Oconaluftee Indian Village for some fun cultural experiences for the whole family.
Learn more about Jackson County
4. Logan and Cache Valley, Utah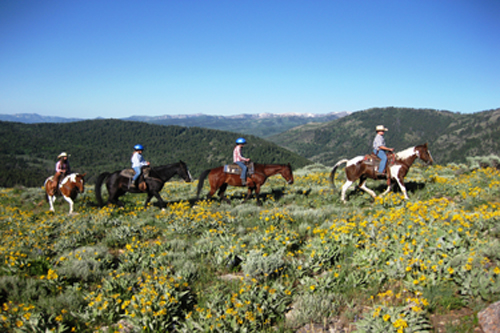 From outdoor adventures to fun at the fair, Cache Valley offers numerous delights for an active lifestyle. Located in the northern part of the state, it has numerous hiking and camping areas as well as an aquatic center. Tony Grove Lake is a great place for fishing, camping, canoeing and high-elevation hiking. For the thrill seekers, Logan Canyon offers rock climbing and plenty of game hunting.
Are you a golf enthusiast? You should check out Logan River Golf Course and Birch Creek Golf Course. Not big on the outdoors? No problem. We recommend catching a Utah Festival Opera and Musical Theatre performance or a show at the Center for the Arts.
Make sure to check out the Cache Valley Foodie Trek where you can sample famous locally made foods, including cheeses, chocolates, coffee, cookies, honey, fruit, ice creams, and pastries.
The only thing you need to decide is if you'll stay in a hotel, bed and breakfast, or make it a camping excursion!
Learn more about Cache Valley
5. Mt. Hood, Oregon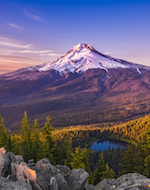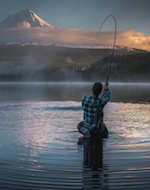 Do you have a knack for exploring? Then Mt. Hood is for you! Tall trees will provide scenic views and the mountains offer biking, hiking, horseback riding, fishing, kayaking, and rafting. There is no shortage of local farms and wineries to get to know (and taste test!).
Year-round skiing is also a crowd pleaser. The Sandy Ridge Trail system offers 15 miles of single-track trails, while Mt Hood's Skibowl offers a ski lift that'll help you bring your mountain bike to the top of their trail system and you can then work your way down.
Farm-to-table meals and diverse lodging options help make this area a must visit location!
Learn more about Mt. Hood
With so many choices to vacation this summer, which of these five will you choose? Whatever the choice, you're sure to have a great time!
Did we leave out a super awesome place that you like to go? If so, then let us know in the comments.