Celebrate St. Patrick's Day (and hockey) in Saint Paul
If you're looking for a new city to explore and celebrate St. Patrick's Day, it's time you visit Minnesota's capital city – Saint Paul. From street parties to parades and Irish dance to corned beef and cabbage, March 10-18 in Saint Paul is a green-tinted celebration you won't want to miss!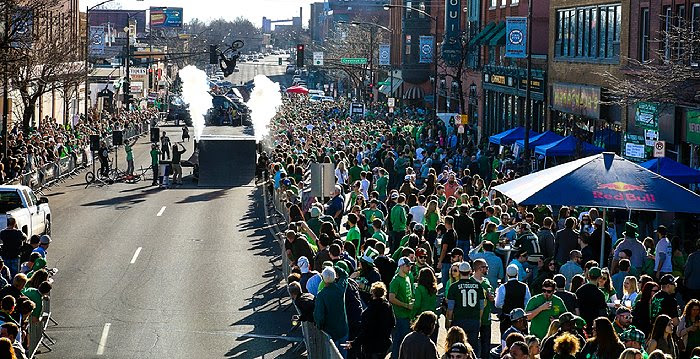 A week of festivities kicks off on March 10 with LuckyPalooza on West 7th – a two block street party in the shadows of the Xcel Energy Center from 2pm – 1am. Enjoy delicious food including Irish fare at the Liffey, outdoor bars serving up all kinds of drinks, three tent parties with DJs and live music, the Brian Boru Pipe Band, Chris Hawkey on the main stage, a mechanical bull and high flying stunt activations by Ride MN. The world-renowned Minnesota State Boys' High School Hockey Tournament is happening at the same time for those of you looking to add a little hockey to your celebration!
On March 17, immerse yourself in all things Irish starting at noon with the 52nd annual St. Patrick's Day Parade on nine blocks in downtown culminating at historic Rice Park with music, food trucks and unbridled revelry. Move over to the Landmark Center for the Irish Music & Dance Association's 37th annual St. Patrick's Day Irish Celebration. Whether it's Irish music or food you're looking for, you'll be sure to find it (without looking very hard) around town on March 17. Another hockey tournament, the NCHC Frozen Faceoff takes place March 16-17 at Xcel Energy Center. As you can tell, we like our Irish celebrations with a side of hockey.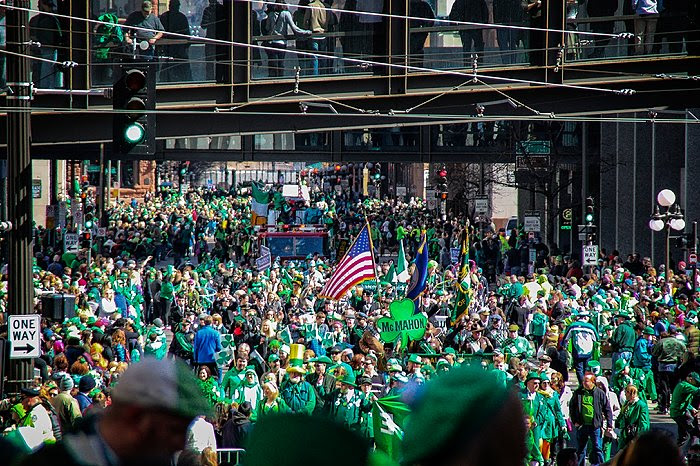 Enjoy food and drink specials around town throughout the week at some of our most Irish bars and restaurants including The Dubliner, Shamrock's, The Liffey, McGovern's, O'Gara's Emmett's Public House and The Spot Bar. And for those who just haven't got enough Irish in their system by sundown on March 17, the festivities continue on Sunday with more Irish Dance at the Landmark Center and Irish Heritage weekend at the James J. Hill House.
Come celebrate the Irish, eat some great food, hear some Gaelic tunes, drink some green beer and watch some hockey! You won't want to miss St. Patrick's Week in Saint Paul.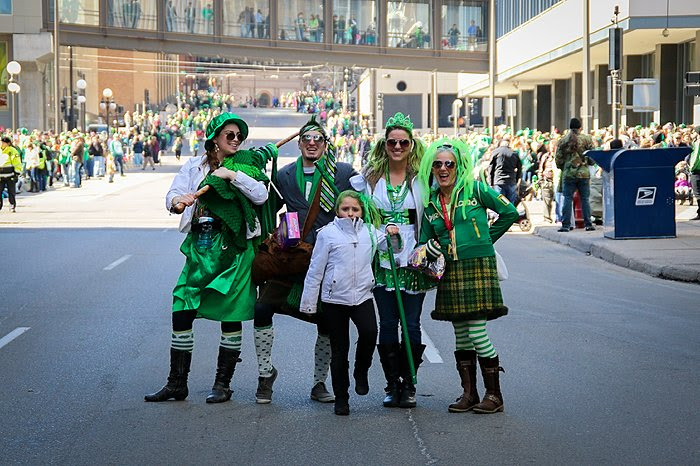 To experience and explore all of Minnesota's old-world charms, new energy, and winter wonder, download FREE travel guides for Minnesota's incredible cities.

[brid video="721964″ player="25758″ title="Travel%20Guides" duration="89″ description="" uploaddate="2021-02-18 21:02:12″ thumbnailurl="https://cdn.brid.tv/live/partners/19178/thumb/" contentUrl="https://travelguidesfree.com/wp-content/uploads/2021/02/videoblocks-alentejo-338_rayd3keap__ac599f9ad530f6daa8036c228f228bf0__P360.mp4″]