We all love heading "down the shore" once the weather gets warmer, but it's the beach towns' personalities that make for the most memorable trip. From attraction-packed waterfront destinations to charming seaside towns, here are some beach locales along the New Jersey shore sure to become your favorites.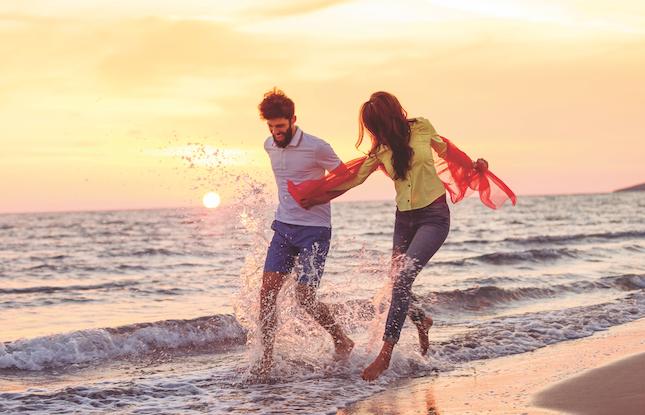 Chic Scene
If you're looking for a lively day at the beach and want to go big, Asbury Park is a bustling beach town that has it all. Take in the lively scene along the expansive stretches of sandy beaches surrounding the Asbury Park Convention Hall and visit the Asbury Park boardwalk, dotted with vibrant, colorful murals. Check out the iconic Stone Pony music venue and The Wonder Bar too.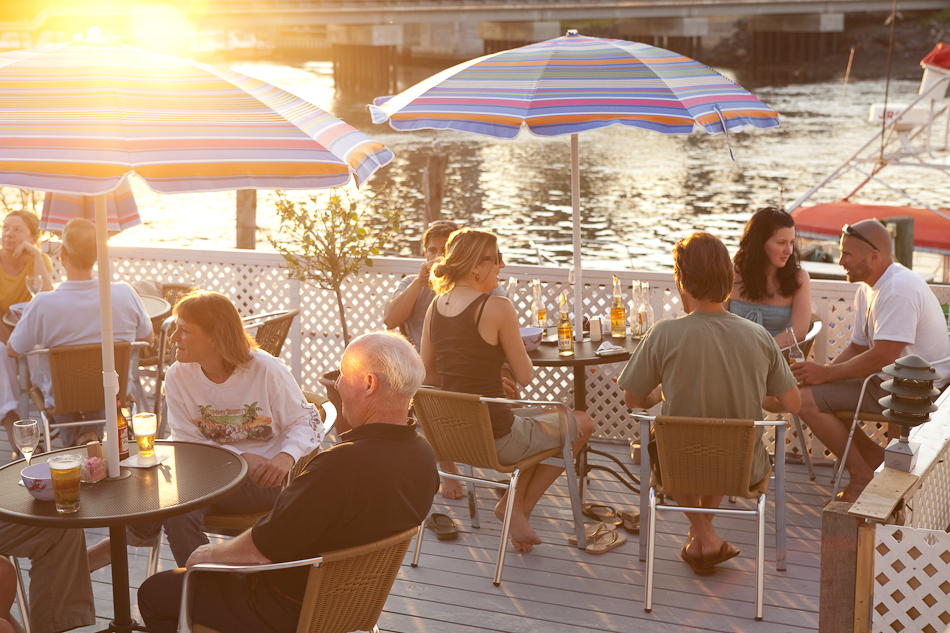 If you're looking to be seen on the scene, find a sandy spot along the Atlantic City beach, where you can enjoy sunbathing, surfing, windsurfing, kayaking, beach volleyball and relaxing in style. Then take a stroll down the famous Atlantic City Boardwalk, where casinos, shopping, shows and attractions draw visitors from around the world.
Kid-Friendly
Frequently voted the best destination for families, Ocean City also gets the stamp of approval from kids. Enjoy expansive stretches of clean shorefront and attentive lifeguards as you play in the surf. Nearby, discover plenty of family-friendly activities along the boardwalk, including a water park, mini golf, go-karts and much more. Meanwhile, the extra-wide beaches in The Wildwoods are the ideal spot for families to enjoy soft sands and endless fun. Boogie board, body surf or build sandcastles on the FREE beach, or walk to the nearby boardwalk to explore beachfront waterparks, amusement piers with more than 100 rides and roller coasters, kid-friendly restaurants and live entertainment.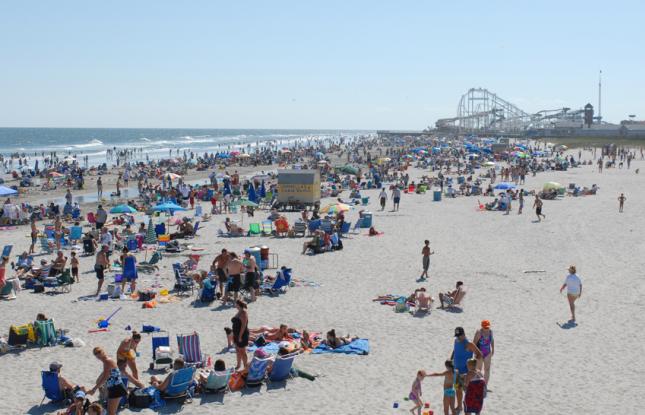 Quiet & Laid Back

Looking to escape the crowds in a town with a stunning Victorian-inspired atmosphere? Cape May offers stretches of beautiful sand from Higbee Beach at the west end to Poverty Beach at the east end, each with their own vibe. Explore a remote and rugged shoreline surrounded by natural dunes at Higbee Beach Wildlife Management Area or opt for a more developed—yet still peaceful—escape at Cape May Point State Park. Another option for serenity down the shore is Spring Lake, a small coastal community offering a two-mile beach, charming Victorian inns and casual eateries along the ocean.

Just What You're Looking For

When it comes to New Jersey beaches, two is always better than one. This is exactly the case with Avalon & Stone Harbor. These two neighboring towns, which share the Seven Mile Beach, are lovely destinations offering visitors two beautiful beachy oases with a small-town feel. Go shopping in Stone Harbor's 96th Street Shopping District, or check out Avalon's unique retail corridor, located along Dune Drive.
Less of a beach town and more of a serene beachfront getaway, the Sandy Hook Unit of Gateway National Recreation Area is a barrier peninsula offering miles of ocean and bay beaches, inviting visitors to swim, relax and enjoy some sunshine. There are a number of things to do in Sandy Hook, including surf fishing, rollerblading and biking along the multi-use pathway, and of course relaxing on the beach.
Surfer's Paradise
With a renowned reputation as one of the best surfing spots along the Jersey Shore, Inlet Beach in Manasquan is an idyllic spot to catch some waves. Check the daily surf report for more details.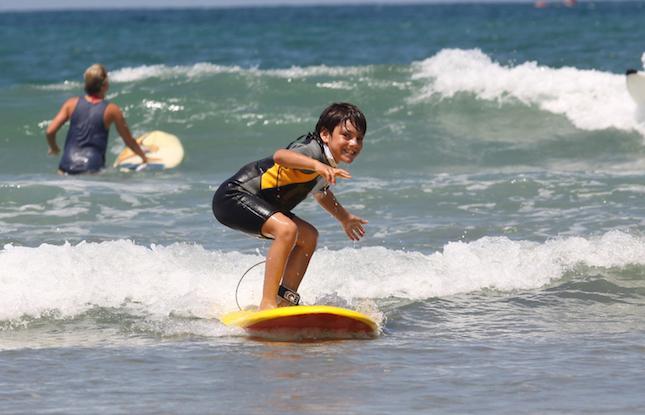 Another popular spot for surfing is Belmar, where perfect waves mean year-round surfing. First time hanging ten? Newbies can take a surfing lesson from Summertime Surf & Paddle School, where you can learn the basics and then test your new skills on Belmar's legendary stretch of ocean.
Budget-Friendly
While you'll need to pay for beach badges and parking to enjoy some destinations on the Jersey Shore, you'll also find plenty of free beaches and low-cost options. For clean (and free!)
developed beaches, a kid-friendly atmosphere and a close proximity to boardwalk attractions such as rides and water slides, you won't want to miss Keansburg. Another of our favorites is Island Beach State Park, touting breathtaking natural beauty along its unspoiled coastline and marshes. You'll find plenty of wildlife (osprey, foxes and more), as well as picturesque views of Barnegat Lighthouse, located just across the inlet. In the summer, you'll only pay one low price by carload.

Long On Fun
For numerous beach towns packed into one destination, head to Long Beach Island, commonly referred to as LBI. This 18-mile barrier island comes to life during the summer months, and it is home to a number of interesting towns and communities, each offering a stunning collection of unique shopping, dining experiences and events.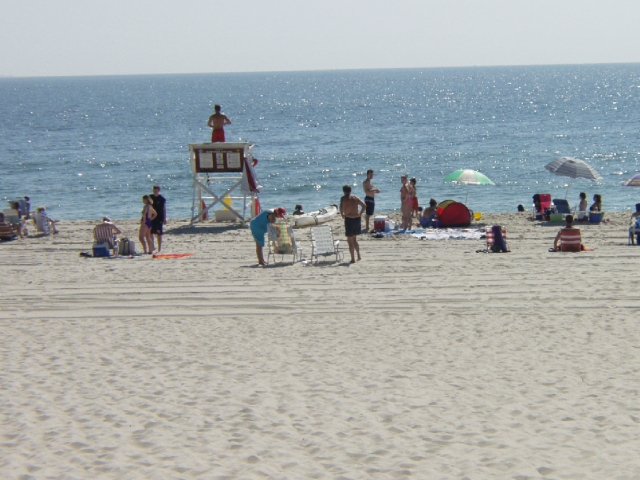 Long Branch is enjoying a resurgence of lively, upscale restaurants, nightlife and renovated beach areas. Visit Pier Village, the waterfront shopping and entertainment district, for an impressive lineup of luxurious restaurants and stores. Walk along the revitalized boardwalk for some sightseeing and people watching, or head over to the 38-acre Seven Presidents Oceanfront Park for swimming, relaxing and alfresco snacking under the spacious tent.
Find Your Unique Beach Retreat
New Jersey has the perfect beach for everyone – and yes, each one is definitely unique. Find your perfect match along 130 miles of captivating coastline featuring not only beaches, but boardwalks, amusement parks, family-fun attractions and more. Whether your ideal beach day consists of relaxing, surfing, exploring, shopping or just sinking your toes in the sand, you're sure to find your perfect match in NJ. Check out the beaches in New Jersey for more options.
And now is a great time to grab the keys, hit the road and explore the Jersey Shore. Visit some of our favorite and most charming beach towns with this road trip itinerary . It's a perfect way to enjoy a mini-vaca over a long weekend. We've mapped out plenty of ideas for places to stop, stay, play and dine along the way.​ If you have more time to add to your trip, this itinerary can easily be spread out over a few more days, as all of these locations have even more to offer than what's listed.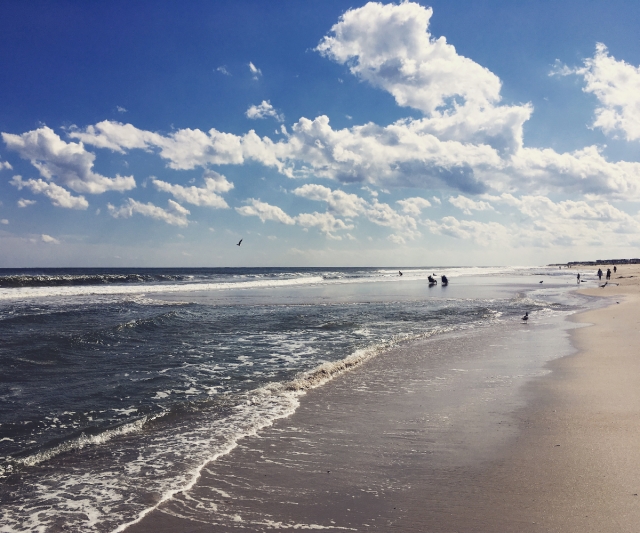 Find even more to do in New Jersey by downloading a free travel guide or signing up for our e-newsletter. And as always, be sure to check the official websites and social media channels of your destination before you go to ensure you have all the need-to-know information.