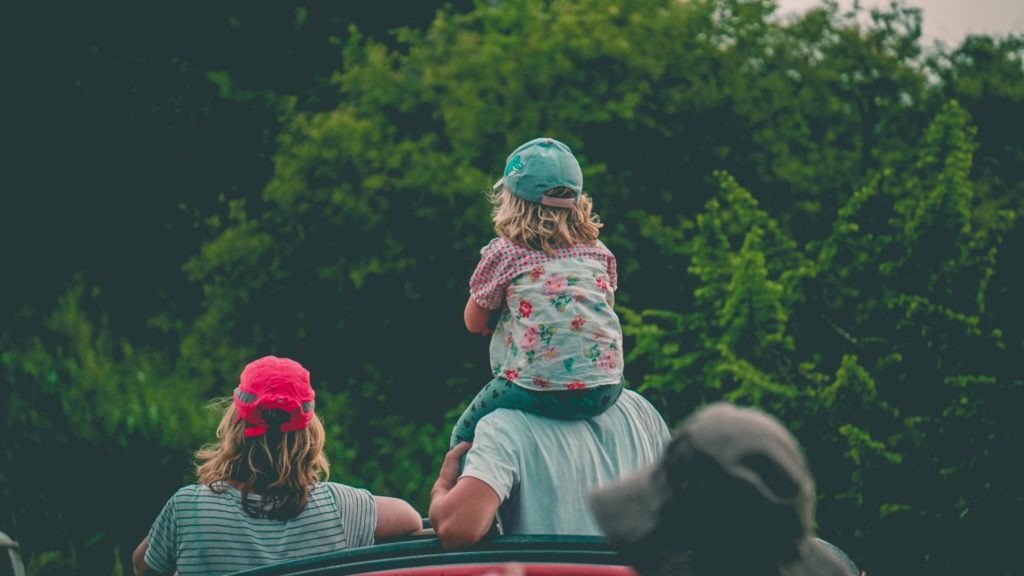 Warm weather enthusiasts, rejoice!

The promise of short sleeves and outdoor activities is on the horizon like a light at the end of a cold, dreary tunnel. It's time to embrace the warmer times ahead and get the whole family excited for some quality time on the road.

You may already be hard at work mapping out your travel plans for the summer (smart move!), but between now and then there's an equally important break coming up: Spring Break.

While hiking through thick trails in the summertime can bring even the biggest outdoor enthusiast to their knees, spring is an ideal time to get outside and breathe in the crisp mountain air without the threat of sub-zero temperatures or suffocating heat. These family-friendly mountain destinations that are off the beaten path are sure to deliver an unforgettable week for the whole crew.

Jackson County, NC
We could wax poetic about the allure of the Appalachian Mountain Range for days on end, but we'll let the breathtaking views and charm of rural mountain towns do the talking. Sitting in the Southwestern corner of North Carolina and once a part of the sprawling Cherokee Nation territory, Jackson County covers nearly 500 square miles of the pristine mountain landscape.


Although it's way too easy to spend the entirety of your spring break vacation in the resort town of Cashiers or trout fishing along the famed Tuckaseigee River, we recommend breaking your week down across Jackson County's idyllic towns to ensure a well-rounded vacation in the mountains.

Just don't forget your hiking shoes! You'll need those to reach some of the county's iconic waterfalls.

Free Jackson County Travel Guide
---
White Mountains, NH
Tax-free shopping, award-winning golf courses, and the highest peak in the Northeast? That's just a fraction of what the White Mountains have to offer. The region boasts 17 major attractions that appeal to kids and adults alike, making it a premier northeastern destination for the family with eclectic interests.

With a whole week to kill, planning your activities ahead of time will be in everyone's best interests so that all the bases are covered. The little ones will be thrilled to visit Story Land, a magical theme park where fairy tales are real life and imagination runs rampant, while the jaw-dropping zipline course at Wildcat Mountain will have your teens finally putting down their phones in order to fly over the treetops at 45 mph.

Another must-do at some point in the week is the Mount Washington Auto Road. The legendary drive takes you on winding roads through four climate all the way up to the summit which sits at 6,288 feet above sea level. Not comfortable driving on narrow, curvy mountain roads? You're in luck – just book a guided tour and sit back, relax, and enjoy the view.

---
Garrett County, MD
Just two hours from Pittsburgh and three from Baltimore and DC sits an adventure lover's paradise in the form of Maryland's largest freshwater lake. Situated in the Alleghany Mountains, Deep Creek Lake is everything a family vacation should be – a chance to unplug and take some time to slow down.
Spring is an ideal time to visit the area, as visitors can enjoy some of the lowest rates of the year and all of Deep Creek Lake's attractions without the summer crowd. The warmer weather is conducive to hiking in Swallow Falls State Park, home to Muddy Creek Falls, a stunning waterfall (Maryland's highest!) that attracts thousands of visitors every year.
Big on fishing? Bring your own vessel or rent a canoe and head out on the lake for some early morning quality time with the water. In the afternoon, delight the kiddos with a trip to the Deep Creek State Park Discovery Center for a sneakily educational experience on Western Maryland's natural resources.
If you've got thrill seekers in the family, it would be remiss of you not to spend a day (or two) at Adventure Sports Center International, which offers everything from whitewater rafting to rappelling tours.

Free Garrett County Travel Guide
---
Carbon County, WY
There's something captivating about the vast expanse of the Wild West. It's something about a desert landscape that stretches as far as the eye can see until it hits towering mountains that stand in contrast with the flat earth. It's looking up to see a sky so peppered with stars that it illuminates your campsite.

Carbon County, Wyoming is that kind of place. The region is expansive – it covers more than 7 thousand square feet of Southern Wyoming – but one thing is certain, the spirit of the west lives on in prairie country.

We recommend either taking your own or renting a car to drive on the scenic byways through the high desert landscape, and while there are plenty of hotels to choose from, challenge you to spend a few nights in a campsite (there are plenty to choose from) under the stars. After all, there's something unifying about coming together as a family to bring a camp to life!