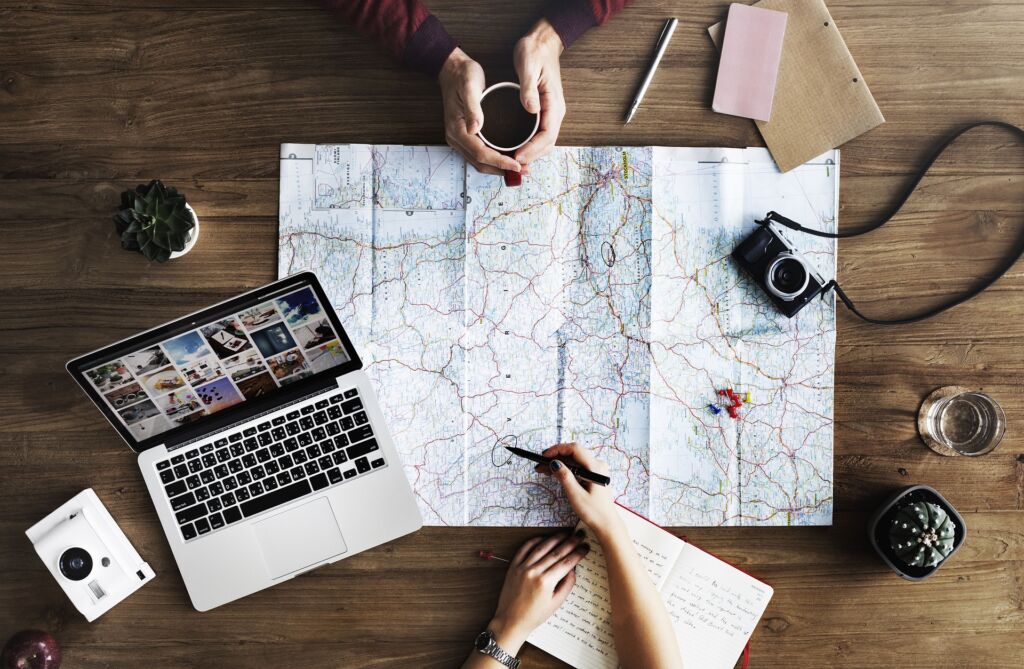 We're in the final stretch of the year. It feels like time is barreling full steam ahead and there are never enough hours in the day to get everything done. Adding to the stress, it's also the holiday travel season. There's a good chance you have 'making travel plans for the holidays' at the top of your to-do list. We're here with some holiday travel tips to help make sure your travel season goes as smoothly as possible.
Planes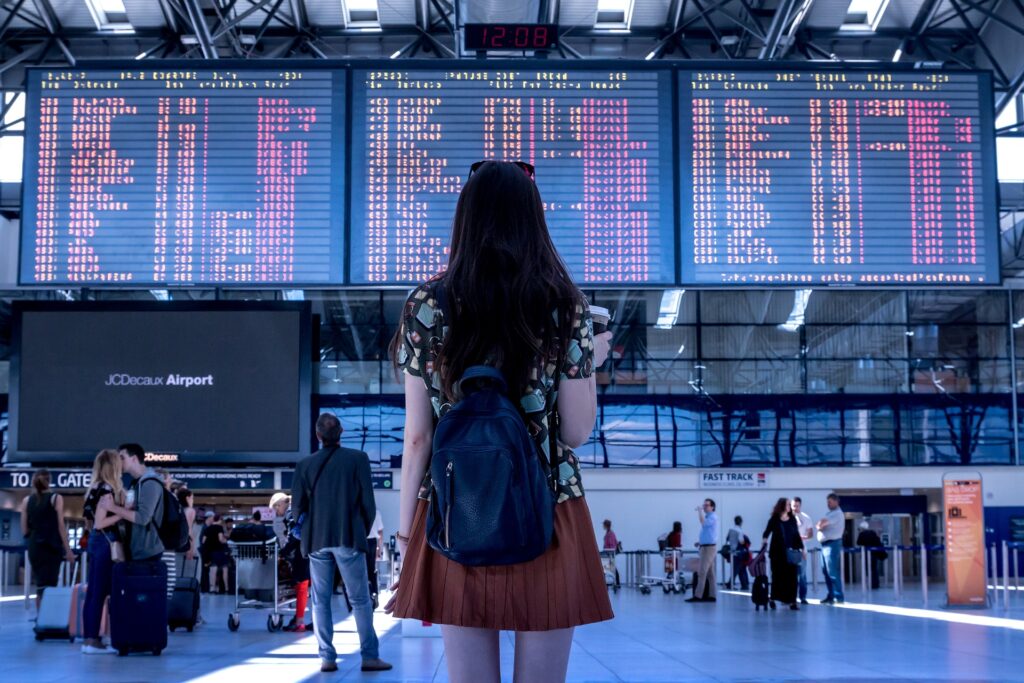 If you're booking a flight for the holiday season you'll want to act sooner rather than later. Plane ticket prices have been steadily rising and will only continue to get more expensive as we get closer to the holidays. Good Morning America reports domestic airfare for Thanksgiving airport travel is about $281 round-trip this year, according to Hopper. That's a spike of 25% from last year. And if you're flying for Christmas, the average round-trip ticket is estimated at $435. That's a jump of 55% from 2021 prices. So if you're lucky enough to see a deal, you'll want to act fast.
Don't limit yourself to the usual websites for booking a flight. Check out options like Scott's Cheap Flights and Google Flights to help you find the best deals. And don't be afraid to take advantage if your airline doesn't have a change fee. That means if you buy your plane ticket and then the price drops, you can cancel your flight with no penalty and rebook a seat on the same plane for a lower price.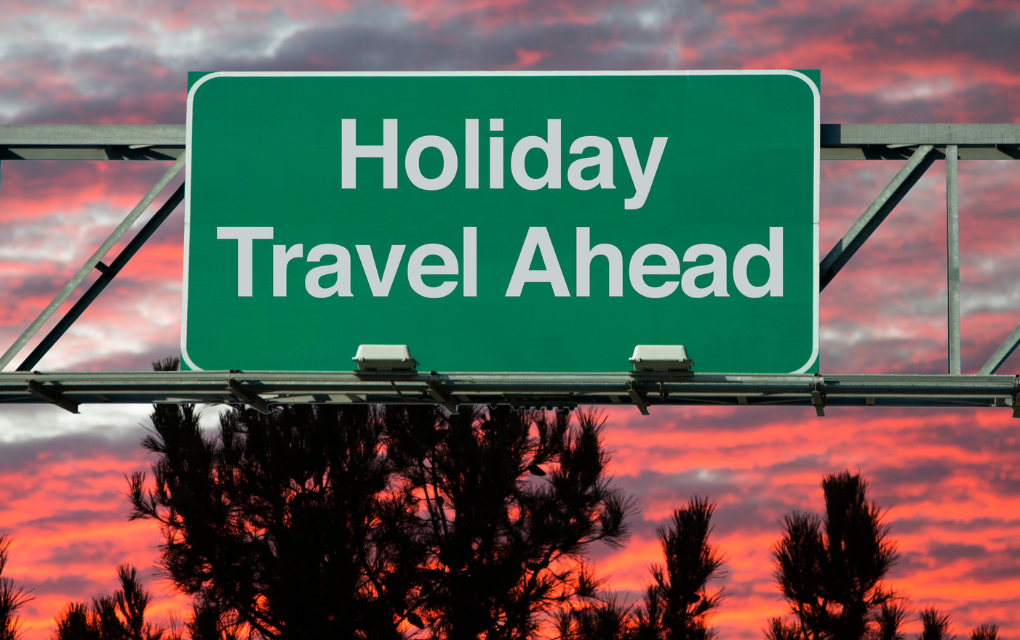 When it comes to air travel, flexibility pays off. Consider how much wiggle room you have around your ideal travel dates. You'll pay a lot more to fly the Wednesday before Thanksgiving than you will if you fly out the Monday before. Check around to see which travel dates might save you some of your hard-earned money.
You can also save on your baggage. Most airlines charge an arm and a leg for extra luggage, sometimes only allowing one personal item before the fees start racking up. It's cheaper to pack light, so make sure you bring only the essentials. If you have any gifts you're carrying along make sure you don't bring them wrapped, security might decide to unwrap and inspect them. You could ship them ahead of time to save space in your bag. You do want to make sure to pack a reusable water bottle and some plane snacks. That way you don't have to shell out airport prices for a meal.
When you do book your flight, remember it's a tumultuous time for airlines right now. Like most industries, they've been dealing with staffing shortages and rising fuel prices amid higher demand for air travel. The Bureau of Transportation Statistics found nearly 3% of flights were canceled this year, up from 1.5% in 2021. More than 21% of flights were delayed, that's also an increase from 2021 which saw about 15% of flights delayed. You'll want to be in a flexible state of mind. Have a backup plan to reach your destination just in case you find yourself in a pickle at the airport.
Trains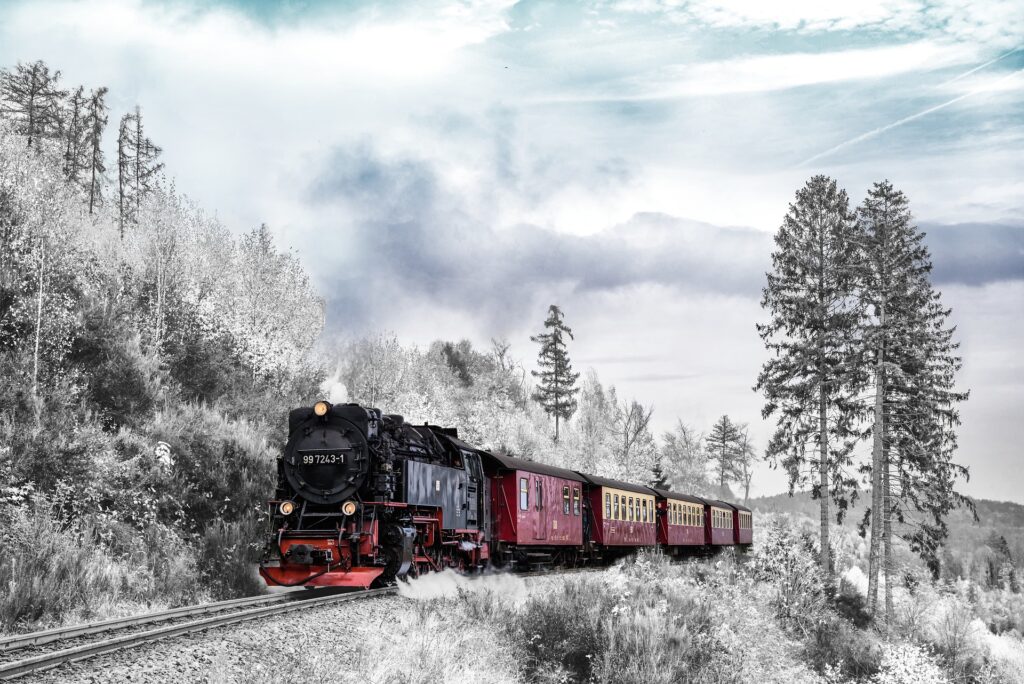 The time for the cheapest flights may already be past, but that doesn't mean there's no cheap travel out there. Have you ever traveled by train? See parts of the country you can only access by rail by checking out Amtrak this holiday travel season.
We checked out Amtrak's Deals page and found discounts from 20-50% off. Depending on where you're traveling you could even score a BOGO offer– buy one ticket, get one free! Granted, the train will take you quite a bit longer. But there is a lot of gorgeous American countryside to take in along the way if you have the time.
If it's your first time traveling by train, Amtrak has a few tips to ensure your trip goes smoothly. Get there early, check the bags you don't need, and wear your comfy clothes. Once you get going, don't forget to leave your cabin and explore all the train has to offer.
Automobiles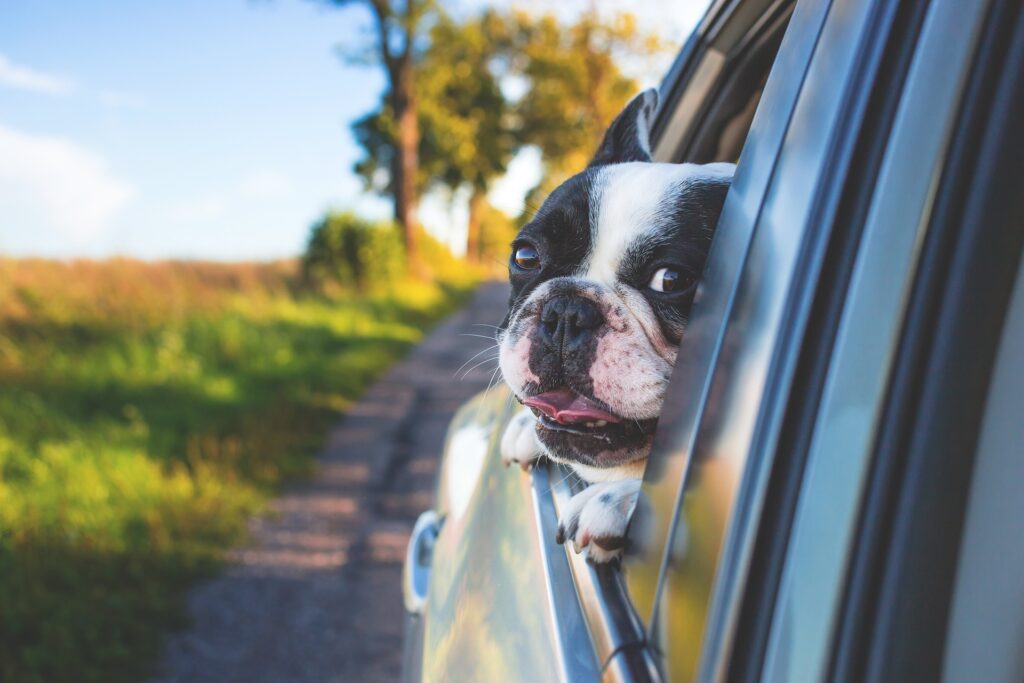 Flying can add a lot of stress to an already stressful season. And the train just isn't for everyone. So why not drive instead? Bankrate found that 23% of travelers are planning to drive instead of fly for their holiday travel this year. If you would rather drive to your holiday destination this fall or winter, be prepared and plan ahead. Check out our free travel guides to find hotels and amazing sightseeing hot spots to make the most of your travel time.
Do some research during your planning period to see what kind of savings you may have at your fingertips. You may have some credit card rewards points that you can cash in for gift cards to use on hotels or gas. You can also download apps like Gas Buddy to find the cheapest prices along your route. Apps like Waze or Road Trippers will help you spend less money by avoiding toll roads.
Just like when booking flights, the earlier the better if you're looking for hotels along the road. Hotel prices were up 4.5% in August amid pent-up demand for travel after the pandemic. The whole travel industry is struggling to keep up with all the people eager to hit the road.
You may be tempted to invest in a rental car rather than clock all those miles on your own vehicle. But it could cost you. Rental companies faced a vehicle shortage that made renting a challenge in 2021. Hence, the higher prices in 2022. The 2022 North American Rental Car Satisfaction Study found car rental fees are up 14% this year. It's having a negative impact on customer satisfaction. So maybe take your car in for a tune-up instead and make sure it's road ready.
Holiday Destinations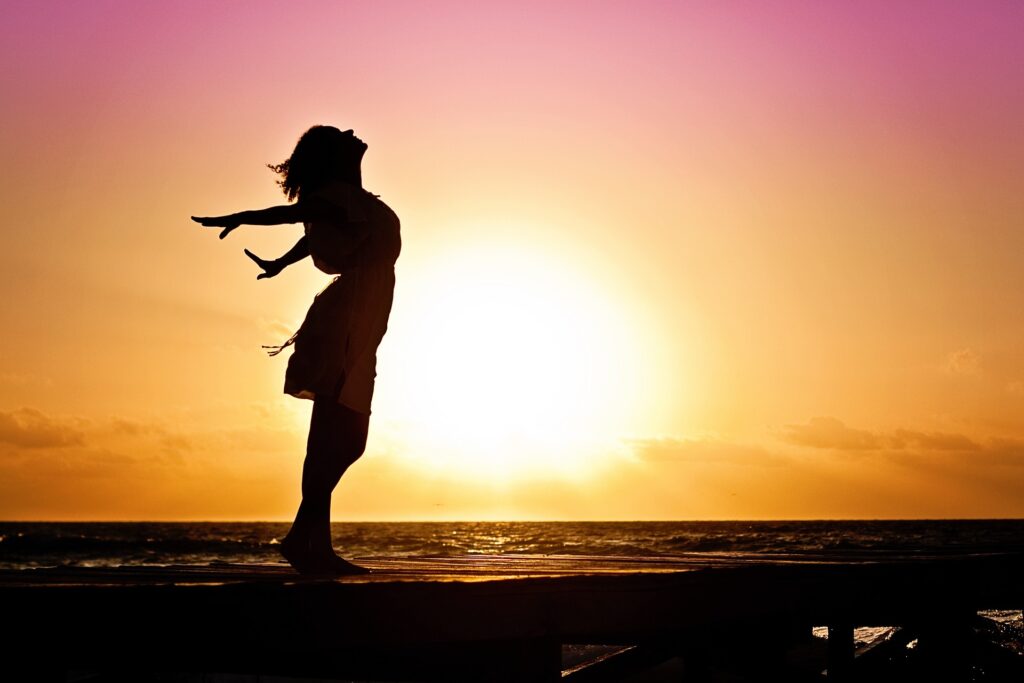 Sometimes we just want a break for the holidays. Why not book yourself a mini-vacation before you face down the Christmas chaos (or even instead of dealing with Christmas at all!)? Choose your destination carefully. You'll want to avoid the most popular destinations like Cancun or Puerto Vallarta. They'll be packed with your fellow tourists this holiday travel season. So will the lines you will have to stand in to get there. Instead, think about all the domestic beauty you've been missing out on. Good Housekeeping lists Santa Barbara, California, Texas Hill Country, Texas, and Nashville, Tennessee as the top spots to visit in the U.S. this December.
Pack Your Patience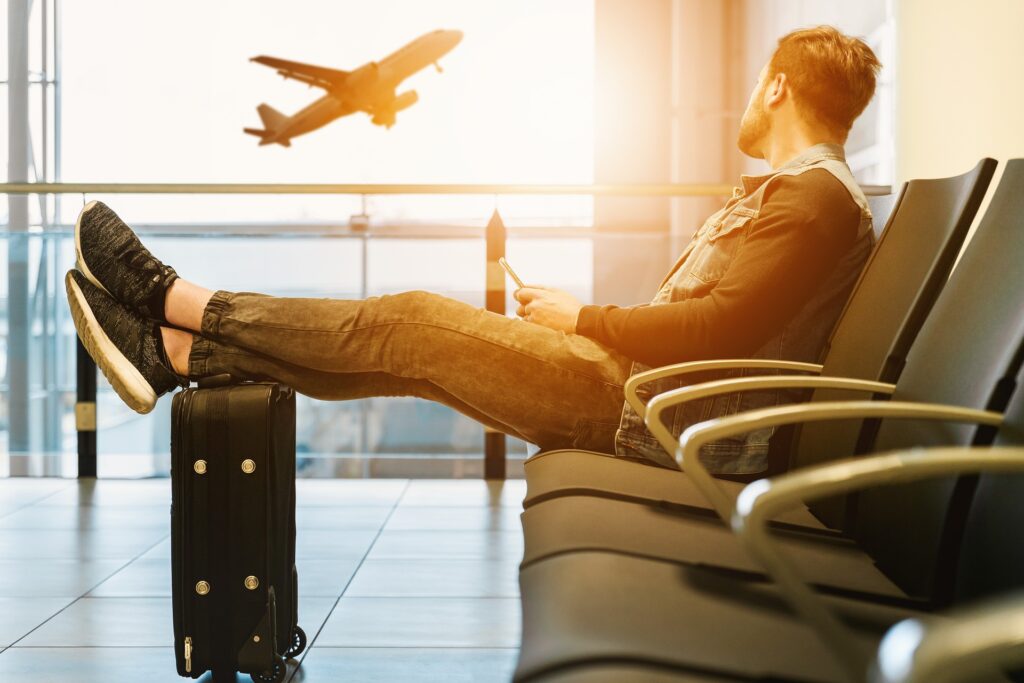 We get it. This time of year is stressful. It's stressful for you, and it's stressful for all the people you'll be interacting with along your holiday travel journey. Please remember to pack some kindness and grace for those around you. You've probably seen a video or two showing a plane passenger losing their cool on a flight. The number of "disruptive passengers" has skyrocketed.
A 2019 study by Dignity Health found that 82% of travelers are stressed out during travel. And nearly all of them, 97%, reported that witnessing an act of kindness helped improve their well-being.
When you hit the roads, rails and skies in the coming months, we hope you remember your compassion, and that everyone you meet does too.
Happy Holidays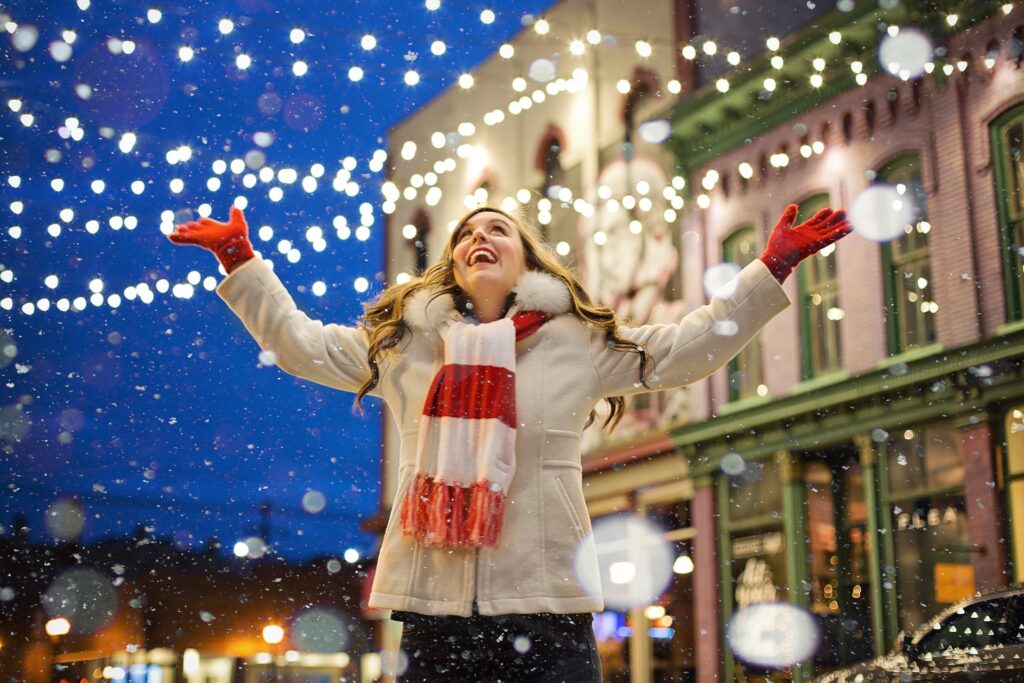 We hope you found some tips to help you save your money and your sanity during the busy holiday travel season. Remember as you set out on your adventures to check out our free travel guides. With our comprehensive guides, you'll always know which unique spot to visit, and where to find the best room for the night. Start planning today!