The holidays are finally over, the Christmas decorations are put away and it's starting to sink in that temperatures are on a steady decline for at least another month. Red, green and white fare is slowly (or perhaps a little too quickly) being replaced by red and pink, a telltale sign that February is here.
Whether you love or hate it, Valentine's Day is coming up soon. This year, we challenge you to ditch the traditional flowers, the chocolate, and the crowded restaurants for something a little more exciting — adventure in a new city!
Sure, hopping on a plane headed straight to Paris may be a little ambitious for a three-day weekend (for those who are lucky enough to have President's Day off), but that doesn't mean that you and your partner can't have a great time somewhere a little closer. Let these destinations serve as #travelinspo for this year's V-day plans!

Willamette Valley, OR
Few things scream romance as much as spending a weekend exploring wineries set in an idyllic countryside replete with epic views, and Oregon's Willamette Valley certainly delivers on that promise. Although the vines and trees may be bare this time of year, many vintners will be the first to tell you that winter is arguably the best time to visit the Valley's vine-laden hills.
There's something intrinsically romantic about the snow-covered vines and the chilly temperatures mean that wineries will be stoking fires for you and your loved one to cozy up next to with a glass of a bold red. Winter in the Willamette Valley also means less visitors, allowing for those that do make the trip to enjoy a slower, quieter side of this Oregon countryside. Since one cannot live on wine alone, make sure to also explore the region's innovative restaurants that largely focus on seasonal, local ingredients — including the Oregon Truffle! Bonus: if these luxe, earthy fungi are your thing, the Oregon Truffle Festival will be happening in the area on the weekend of February 15.
Free Willamette Valley Travel Guide

---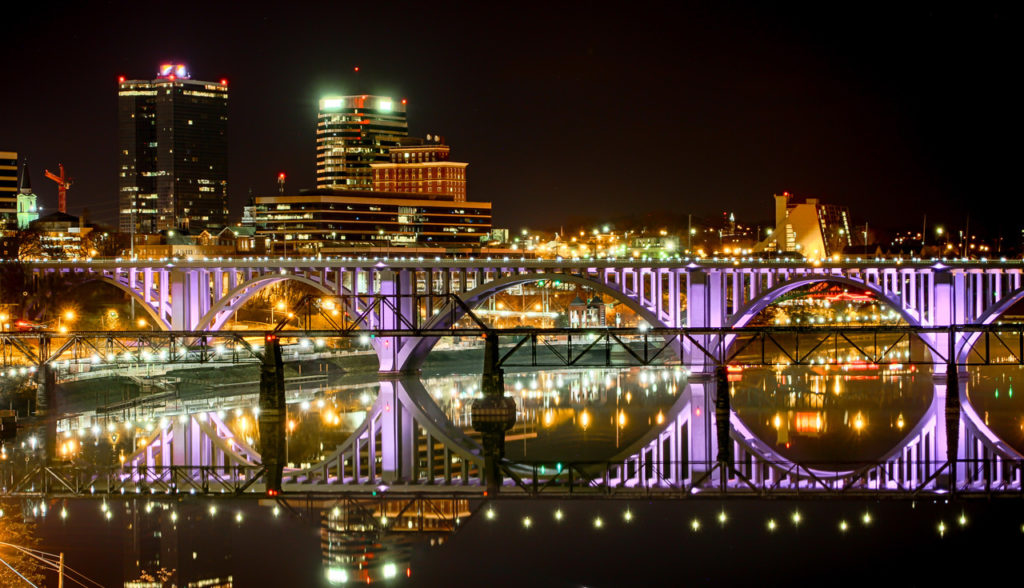 Knoxville, TN
Did you know that Knoxville has been ranked as one of America's most romantic cities for the past six years? Situated along the Tennessee River and just 45 minutes away from Rocky Mountain National Park, Knoxville has a lot to offer for just about any couple looking for a romantic getaway in a bigger city setting. The Tennessee city is a particular favorite of history buffs who are looking to learn more about Civil Ware sites and the rich heritage that the city has committed to preserve.
A day of strolling around the city's iconic historical monuments can work up quite an appetite, and Knoxville's unique culinary scene is there to satisfy it. There's a heavy focus on locally-sourced foods here, evoking a sense of community so characteristic of the rural South.
---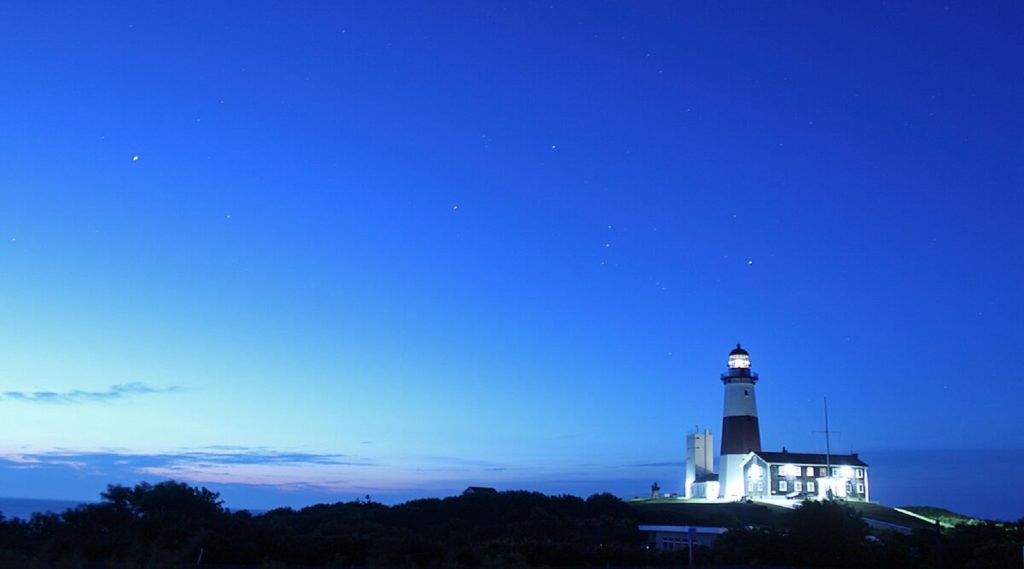 Long Island, NY
New York may be famous for the unending hustle of New York City, but there's so much more to this Northeastern state than Manhattan's concrete jungle. Just across the bridge from skyscrapers and subways you can find a seaside destination that is perfect for a winter getaway that screams luxury – without the luxury prices.
Don't get us wrong — Long Island has all the makings for ultra-luxe vacation should you be seeking a quintessential Hamptons weekend — but for the budget-savvy traveler, visiting in the off-season is the perfect way to enjoy a relaxing weekend without stress on your wallet.
Cozy up in a historic guest house, take a drive around the Gatsby-esque Gold Coast, and make sure to visit one of the regions (many) award-winning wineries.
---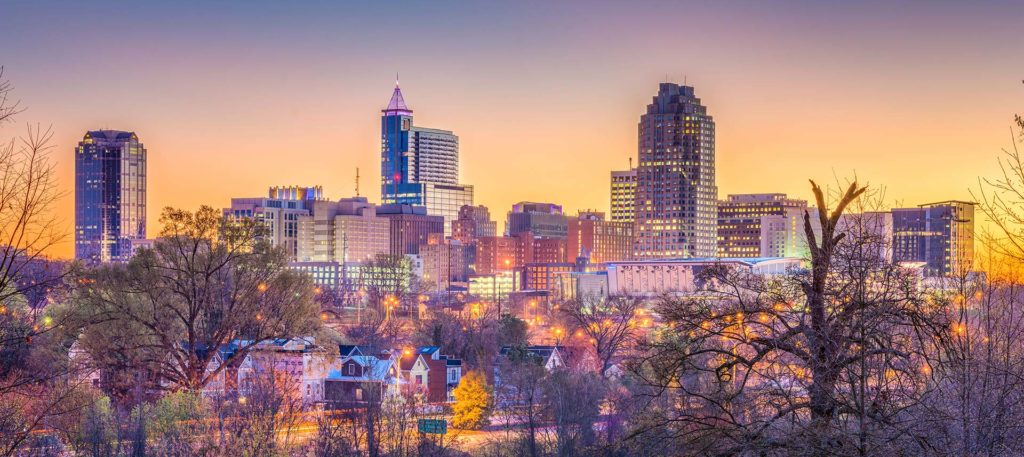 Raleigh, NC
It's not hard to see why a recent Washington Post article deemed Raleigh as a "sneaky cool" Southern capital. While Raleigh and its surrounding suburbs have been topping "best places to live" lists for decades now, the boom in technology companies to the area has poured new life into a city that already boasted an impressive history in arts, music, and innovation.
There's no bigger evidence of this population boom than in Raleigh's trendy food and beverage scene. Buzzy, Instagram-worthy restaurants have popped up all over town, with multiple spots led by James Beard award-winning chefs. Are you and your partner hop-heads? You're in luck! The city's craft beer scene has recently been named the 6th top beer destination in the world, donning a list with metropolitan destinations like Berlin, Atlanta, and Los Angeles.
But date night doesn't stop there. Raleigh is known for having a prolific and diverse music and arts scene and offers an overwhelming amount of music venues, art galleries, and award-winning museums — just ask a friendly local to point you in the direction of something you're looking for!
---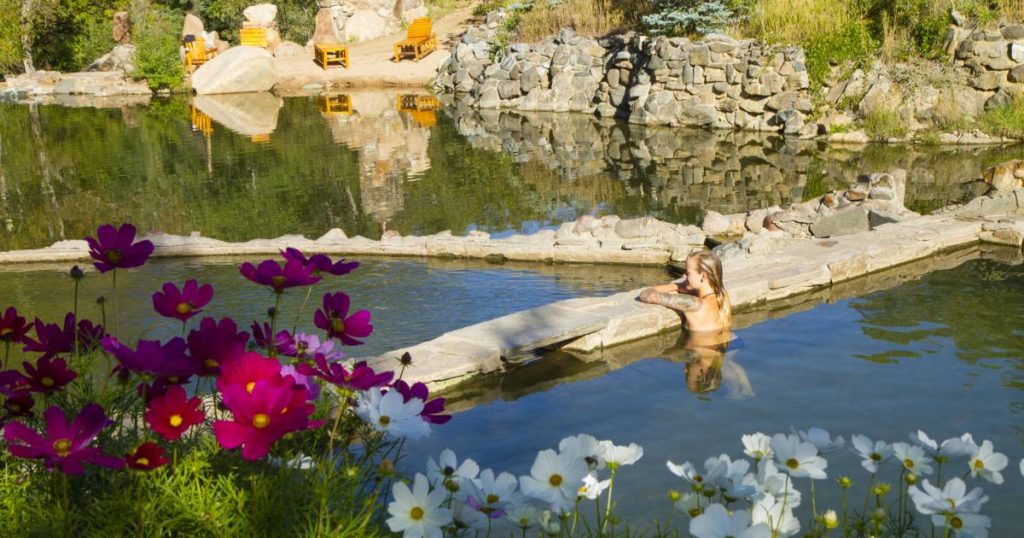 Golden, CO
Colorado has all the makings for the ultimate romantic weekend set in snow-capped mountains and rustic log cabins, often in remote, hard-to-reach corners of the state. While even the capital city of Denver has a breathtaking alpine backdrop, its metropolitan status doesn't exactly scream "relaxing weekend" for those seeing that more remote experience.
Just up the road, however, the spirit of the West lives on in Golden, a former gold rush town that now houses the famed Coors Brewery. From the moment you pass through the wooden arch welcoming folks to the charming town, exploring Golden with your partner is a must!