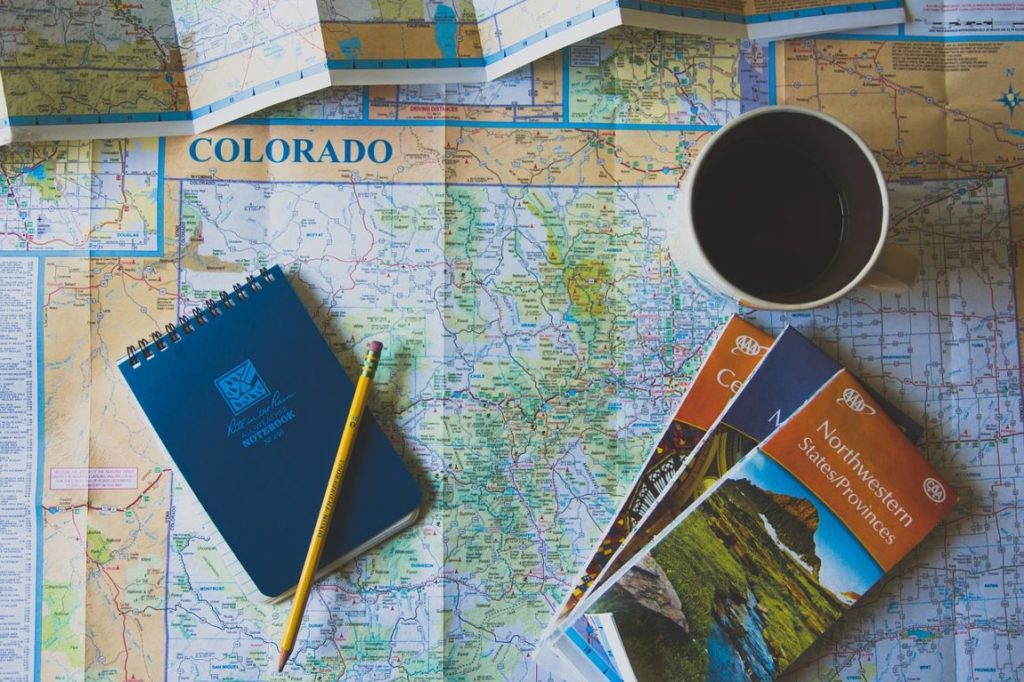 Optimism. It's the outlook heading into each new year and the attitude that drives our motivation for fulfilling our resolutions.
This year, why not make a resolution that you know you can stick to? Setting a goal to travel more (or at least once) is the perfect way to do so. Simply pick a destination, book your departure and there you have it, a well-deserved trip that you can anticipate with excitement! With a little planning and minor lifestyle tweaks, more travel in 2019 is certainly possible.
Here are a few travel tips to help fuel your inner wanderlust this year!
Where Will You Go?
Finalizing a destination marks the beginning of your travel planning. To help guide your decision, you might ask yourself: Who will I be traveling with? What does my time off look like? What types of experiences do I enjoy? Are there any special events happening that could align with my travel plans? Gleaning insight from travel blogs, browsing through Pinterest travel boards, or downloading brochures are all great ways to garner inspiration as well. Being specific about your travel plans can 1.) give you a definitive goal to work towards and 2.) make the rest of your planning endeavors easier once you have a place in mind.
Research Your Costs
Now that you've nailed down your destination, it's time to start putting the wheels in motion. Whether your travel style is luxury, mid-range, or budget, you'll likely want to start saving some extra cash where you see fit. Doing a little research will help give you an idea of how much you need to cut back on occasional coffee runs and weekly takeout meals. Sign up for alerts and newsletters to receive notifications when airlines or hotels are offering the best rates. You can check these alerts periodically leading up to your trip and snag the best deals when they come around.
Book Your Flights & Accommodations
Unless you're planning to fly out over a major holiday, it's no secret that booking in advance can save you money. As mentioned above, signing up for alerts that indicate when the best time to buy can generate significant savings. Also, consider checking online travel agencies like Kayak or Expedia, which are often cheaper than booking directly through an airline. For example, you might find that a flight going for $600 on Delta may cost $500 on an OTA.
If you plan your vacation at least 3-4 months in advance, you're guaranteed to find some pretty amazing rates available on flights, hotels or airbnb accomidations. The more you can save the more you can splurge on recreation and entertainment during your trip.
Plan Your Activities
Now, the fun part of your planning process—deciding on all the exciting things you're going to do once you arrive! A benefit of booking in advance is that you have time to research your destination and plan what you would like to see and do. Compile a list of things you're interested in: museums, cool neighborhoods, restaurants, walking tours, etc. From there, you can explore each of these activities and narrow down your list later if need be. However, if you know you want to visit popular sites and attractions, it's always in your best interest to book ASAP, as those tend to sell out quickly.
Taking the time to plan ahead can offer substantial money-saving benefits all while preventing headache-inducing experiences. While spur-of-the-moment trips can be tempting, they don't give you the opportunity to weigh out your options, read reviews, set up tickets for attractions, and build anticipation for an exciting trip ahead. So, whether you're looking to trade your snow boots for flip flops, spend Valentine's Day with a loved one, relax over spring break, or get the family together for a summer vacation, the time is now to start planning (and living!) out your travel resolutions.

Wherever you decide to travel this year, be sure to get your FREE travel brochure to guide you.