February 4, 2018 will be a big day for the great state of Minnesota. We finally have an answer to the million-dollar-question everyone's been asking: which teams will be playing in the biggest football game of the year? This year, the great state of Minnesota will be hosting the 52nd Super Duper Big Game at U.S. Bank Stadium, home of the Minnesota Vikings, in Minneapolis, Minnesota. Whether you are planning to watch the game, host, or attend a party—or are lucky enough to have a ticket to witness Philadelphia and New England face off—consider exploring all that the "Land of 10,000 Lakes" has to offer.
SAINT PAUL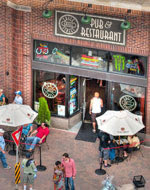 Saint Paul (also St. Paul) is the state capital of Minnesota. Together with Minneapolis, it forms the "Twin Cities". Though situated in what's commonly known as the United States Midwest, Saint Paul has been called "the last city of the East primarily because early developers built it to fit Eastern standards," with its baroque architecture and city squares.
The State Capitol Building is a currently undergoing a renovation, restoring its paintings and murals to their original beauty. Still, you can take a free tour of the historic building. Did you know? It's marble dome is the second-largest self-supported marble dome in the world! Stop by Landmark Center—it used to be the Midwest's Federal Court House and Post Office—now, a cultural center and home to the Visitor Information Center. Last but not least, glimpse a bird's eye view of St. Paul from the skyline's highest point: Cathedral of St. Paul.
St. Paul has a lot more to offer than just intriguing architecture. For the whole family, go on an engaging, educational excursion:
The Como Zoo and Conservatory, one of the last remaining free zoos in the country, is an adventure for kids and adults alike. The Science Museum of Minnesota is an interactive and informational experience for science aficionados and Stranger Things fans (remember that Brontosaurus sweatshirt Dustin wore in Season 2?). Plus, it's the perfect indoor destination for a characteristically cold Minnesota day.
Before the Big Game, don't miss the Super Slide at CHS Field and the Saint Paul Winter Carnival Ice Palace. Characteristic of the Bold North™, the ice palace is 7 stories tall made of 5,000 blocks of ice, each weighing 500 pounds!
Already, the three most anticipated events are sold out: Opening Night, Taste of NFL and the Night Before Dave Matthews Band concert. Rock on before kick-off at 6:30PM! These are just a few of our favorites. Continue exploring "52 Things to See & Do" in St. Paul here.
MINNEAPOLIS
Minneapolis is the largest city in Minnesota—not mini at all. The yin to Saint Paul's yang, it completes the pair of "Twin Cities". Situated on a dramatic waterfront skyline, surrounded by 13 lakes and the Mississippi River, Minneapolis is an awesome juxtaposition of man vs. nature. A mere stone's throw from St. Paul (approximately 13 miles and 20 minutes), Minneapolis is convenient for travelers hoping to see both cities.
Of course, the national spotlight is on U.S. Bank Stadium, the predestined location for the upcoming sports showdown (aka "The Big Game"). The U.S. Bank Stadium's grand opening was just last summer, on July 23rd and 24th. The stadium is identifiable by more than its VIPs and sports fanatics; the nearly $1 billion project showcases an unbelievable, enclosed glass roof and the world's five largest pivoting glass doors.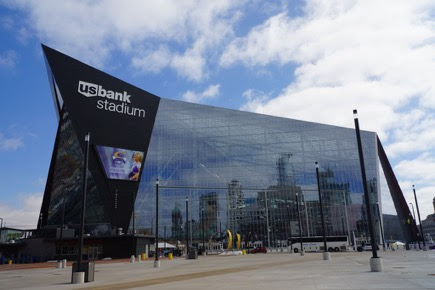 Labeled an "engineering feat", the doors:
[R]otate on hydraulic pistons, […] 55 feet wide and ranging from 75 to 95 feet high, consisting of 30,000 square feet of glass from Owatonna, attached to door frames manufactured in Tennessee, and weighing, altogether, 40,000 tons.
While all eyes are on the stadium—understandably, given its sheer size and spectacular façade—we're directing our attention elsewhere. Take a break from the football fanaticism and explore some quintessential Minneapolis landmarks:
Booming with creative energy, Minneapolis has a robust art scene. The Guthrie Theater holds dozens of plays, concerts, classes, and workshops each year, showcasing the best local and out-of-town talent.
For the history buffs, Minneapolis was once the "Flour Milling Capital of the World," producing nearly 12 million loaves of bread per day. Visitors can explore the Mill City Museum, built into the ruins of the original Washburn A Mill building (and enjoy a doughy snack along the way).
Let's not forget the foodies! Take a walk down Eat Street, aptly named for its host of eclectic and family-run restaurants. "You can have a chocolate bacon donut for breakfast (Glam Doll Donuts), pho for lunch (Pho 79) and vegan tacos for dinner (World Street Kitchen)." Whatever your taste buds prefer.
Continue exploring "52 Things to See & Do" in Minneapolis here.
BLOOMINGTON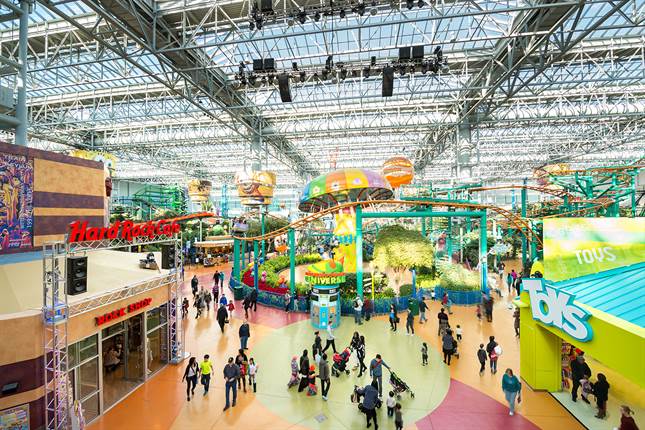 Looking for venture further? Bloomington is just 10 minutes south of Minneapolis-St. Paul, but still smack in the middle of the football festivities.
You might be familiar with Bloomington's main attraction: The Mall of America®:
the largest shopping center in the United States, welcoming over 40 million visitors annually, this shopping mecca boasts 2.5 million square feet of retail space, over 500 stores and countless entertainment options that range from nightclubs to the Nickelodeon Universe® theme park to a 14-screen cinema.
The height of all shopping experiences, The Mall of America has an attraction for everyone. Not a fan of shopping? Ride a roller coaster instead!
In stark opposition to the consumer-palooza is the nearby Minnesota Valley National Wildlife Refuge, spanning 14,000 acres, with miles of hiking and biking trails, prime bird-watching opportunities, and an extensive visitors center.
MINNEAPOLIS NORTHWEST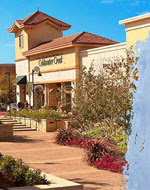 Just north of Minneapolis lies Minneapolis Northwest, the metropolitan area encompassing Brooklyn Park, Brooklyn Center, and Maple Grove, Minnesota.
Maple Grove
For a truly Minnesotan experience, witness (or participate in) the February 3rd Maple Grove Polar Plunge. It's a chance to see how hearty and tough Minnesotans really are, and all for a good cause! Each year, thousands of plungers raise money for Special Olympics Minnesota, then find the courage to jump into the frozen lake, immersing themselves in frigid waters in the middle of winter (you have to see it to understand).
Maple Grove will host the Wonders of Winter event showcasing all things winter. Located in the city's Central Park, families can bundle up and come out to see impressive ice skating performances by Maple Grove Skate, play outdoor ping-pong, and circumvent the lake by horse-drawn wagon. Wonders of Winter will also feature winged friends from the University of Minnesota Raptor Center. The 800-foot Central Park Ice Loop will be open all weekend, equipped with fire pits for toasting s'mores! Click here to watch a preview of Wonders of Winter.
Elm Creek Park Reserve is the biggest of the Hennepin County parks and features miles of track for cross-country skiing, snowshoeing, and skijoring. Even more invigorating is flying down the amazing 10-lane tubing hill. No shortage of snow here (they make their own!) and the colder it gets the faster the tubes go. There are steeper chutes for the more daring tuber and easier chutes for those wanting a more laid-back ride. A 10-story moving sidewalk allows folks to easily get back to the top of the hill and do it all over again.
Central Park Ice Loop in Maple Grove is the first refrigerated ice skating trail in Minnesota and one of only a small handful in all of North America. Different than a traditional ice rink, Central Park's skating trail is a meandering 800-foot loop that winds its way through the park landscape of trees, lights and snow. Thanks to bright lights the loop is open in the evenings, making it a lovely winter escape. Watch for the Zamboni every hour!
To experience and explore all of Minnesota's old-world charms, new energy, football fanaticism, and winter wonder, download FREE travel guides for all of these incredible cities. Embrace the cold, Bold North!
[brid video="721953″ player="25758″ title="Travel" duration="50″ description="Travel video" uploaddate="2021-02-18 20:42:38″ thumbnailurl="https://cdn.brid.tv/live/partners/19178/thumb/" contentUrl="https://travelguidesfree.com/wp-content/uploads/2021/02/videoblocks-travel-and-tourism-landmark-background_swpez7yu__361573098a8ede82a4056a4032822ce6__P360.mp4″]