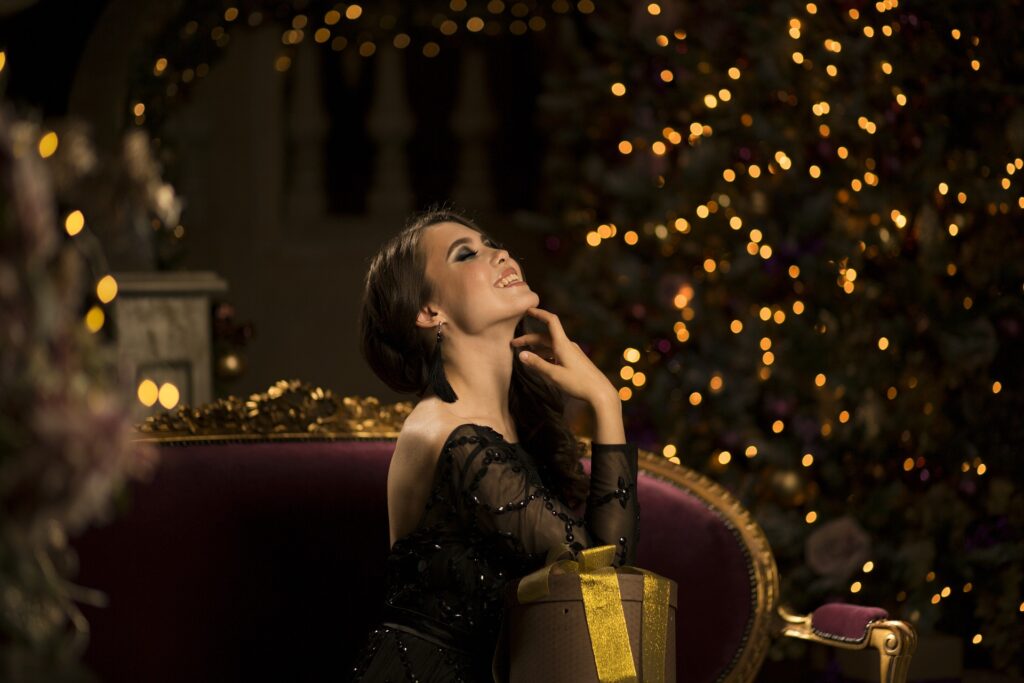 It's that time of year again– the holidays! Maybe you love to plan a big celebration and fill your home with the sound of visiting family. Maybe you just want to get away! If you have travel on your wish list for Santa this year, we've got you covered. Check out some of the best holiday destinations across the country where you and your family can enjoy some magic this year.
Northwest
North Pole, Alaska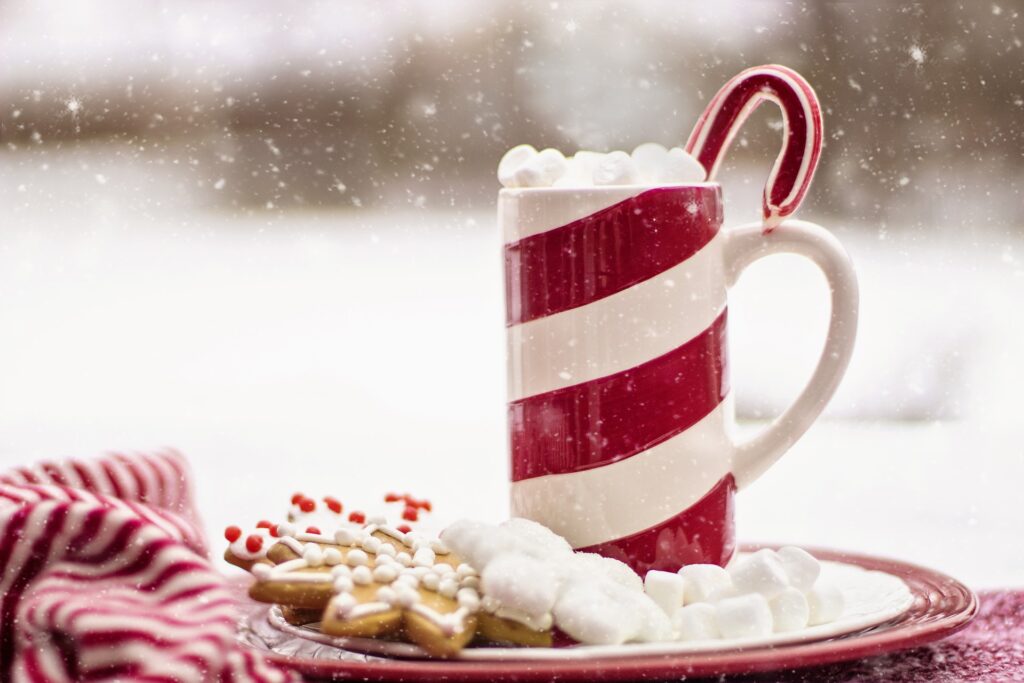 If you're looking for a Christmas destination it doesn't get any more on-the-nose than the North Pole. In this case, North Pole, Alaska. Just 15 minutes from Fairbanks, it's named after Santa's home base and it takes the moniker very seriously. Explore the main drag, Santa Claus Lane, and you won't see a single pole that's not striped like a candy cane. Of course, you can meet the big man in red himself. Feel free to stop by Santa Claus House to stock up on holiday decorations all year round. Each December the town hosts the annual Winter Festival which draws visitors from across the world. You might even catch a live stream from Santa Claus House on your local news. Dedicated volunteers work tirelessly to respond to some 400,000 pieces of mail that are addressed to Santa Claus each year. You can find many of those letters displayed on the walls of Santa Claus House. If you book your stay at the Hotel North Pole, indulge yourself in homemade cookies in the lobby. Splurge and book the Santa Room to take your holiday trip to the next level.
Of course, there are many more fantastic destinations in the Northwest across Washington, Oregon, and Idaho. Check out all our free travel guides for the Northwest and start planning your trip today.
West
Park City, Utah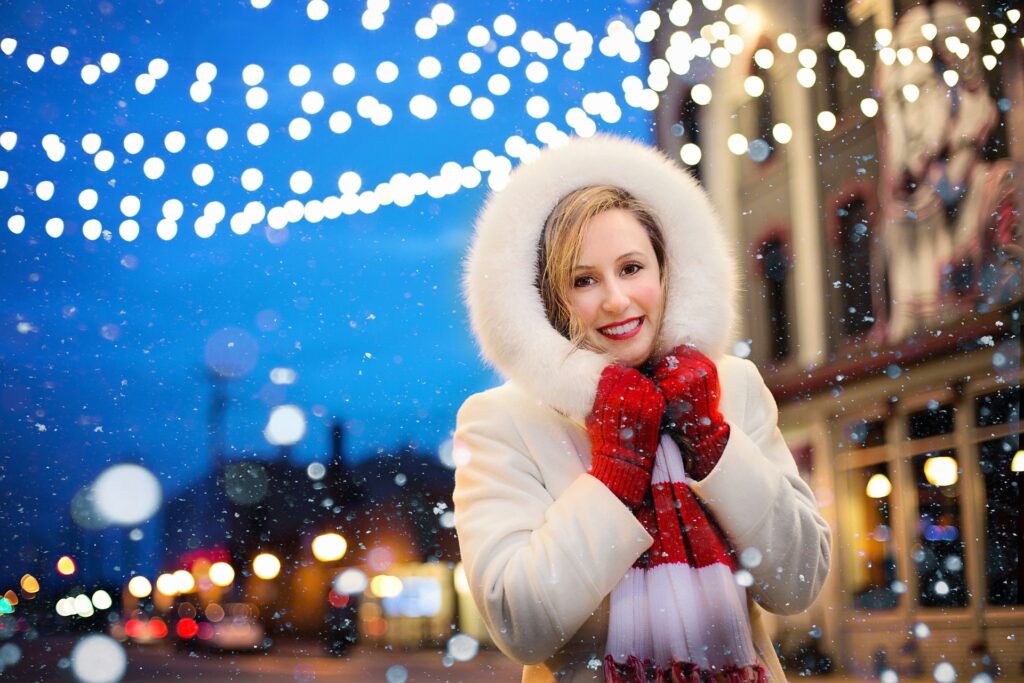 If you're looking for a Winter Wonderland this holiday season look no further than Park City, Utah. The holiday lights turn on in late November when the mountain town lights its iconic tree. If you make it to the tree lighting event you can enjoy live music, craft sales, and fireworks. Santa will be there for photos and to grant Christmas wishes. That guy really gets around! He also leads the city's Electric Parade. Santa will stroll along Main Street ahead of a slew of cars and floats decked out in Christmas decorations and holiday lights. You can even catch a ride on the North Pole Express and enjoy some hot cocoa, cookies, and a special gift from Santa.
There's more than holly jolly fun here. Park City also boasts some impressive ski slopes. There's even a lift in town so you can ski-in and ski-out of the city. For more fun in the snow, check out the sleigh rides, some of which include dinner. You can also go snowmobiling, sledding, or visit the Midway Ice Castles, which features ice tunnels, sculptures, fountains, and ice slides you can race on.
Check out all our free travel guides for the Western United States here.
Midwest
Cincinnati, Ohio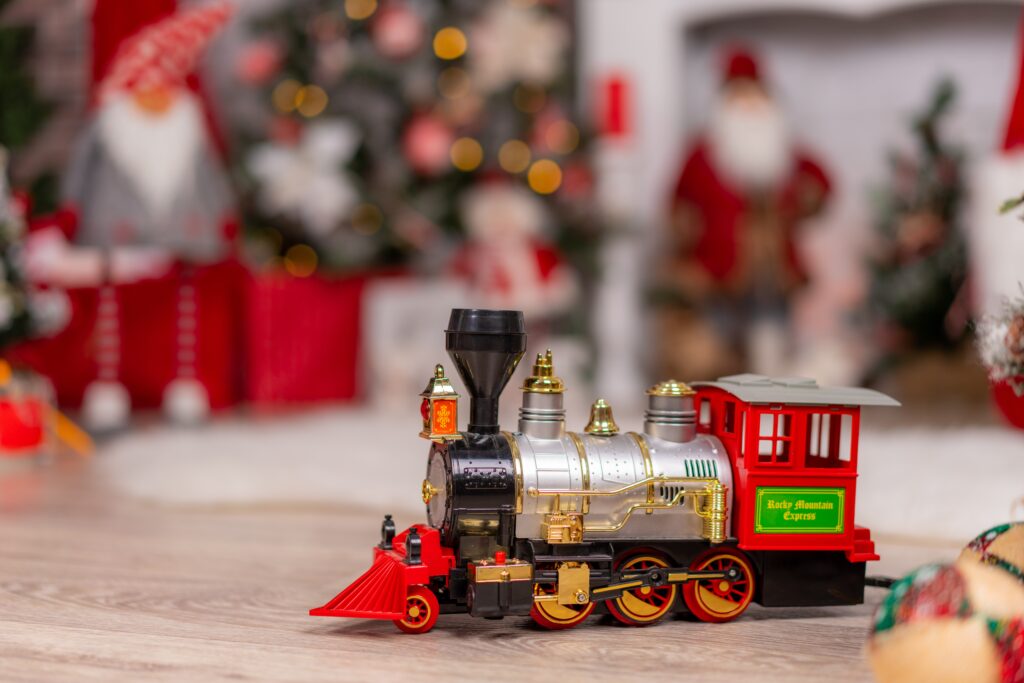 For a serious dose of holiday charm in the American midwest, head over to Cincinnati, Ohio. Your family train enthusiasts will love the Holiday Junction train display at the Cincinnati Museum Center. This is the 76th year for the beloved holiday experience. The display has more than 300 rail cars and 60 locomotives. They all come chugging past an array of miniature passengers surrounded by snow-covered cars and perfect Christmas trees. There's also a Northern Lights backdrop for the perfect family photo. An interactive storybook will tell the history of the Duke Energy Holiday Trains.
While you're at the museum, head over to Brickopolis. It has an impressive display of LEGO creations. You'll see scenes from Star Wars, an amusement park, a medieval village, local landmarks, and a holiday-themed winter wonderland. Not to be outdone, the LEGO exhibit has running trains as well.
You can see all of our free travel guides for the Midwest here.
South Central
Natchitoches, Louisiana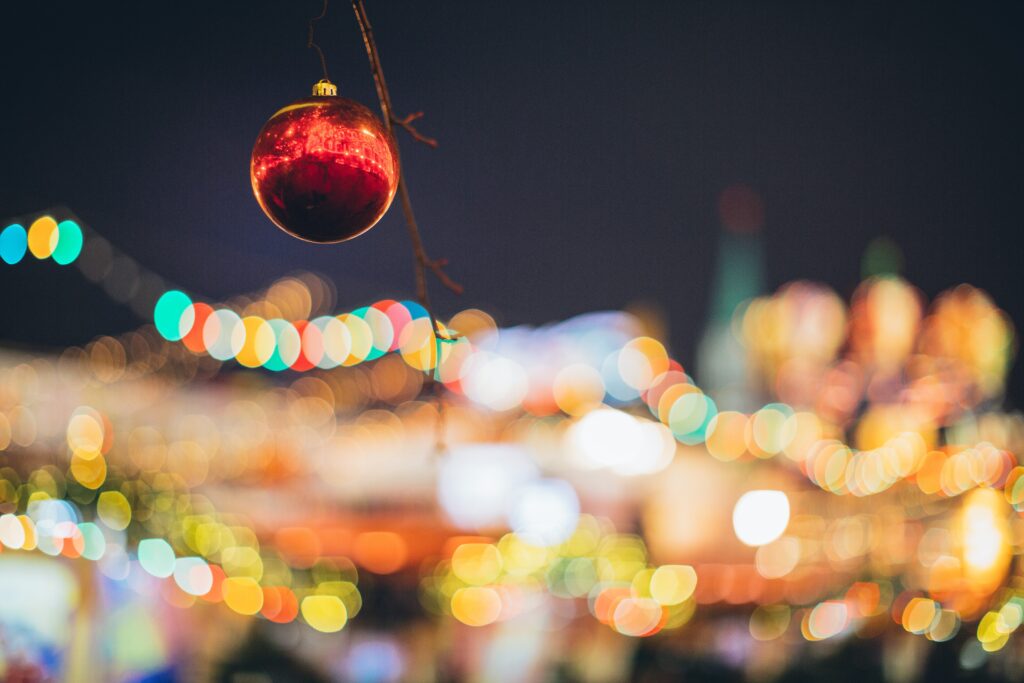 For a southern holiday getaway book your trip to Natchitoches, Louisiana. It's the oldest permanent settlement in the Louisiana Purchase Territory and home to one of the oldest holiday celebrations in the nation. The Festival of Lights lasts 40 days, drawing visitors from around the world. The town lights up with more than 300,000 twinkling holiday lights and more than 100 set pieces for the display. Tourists also love to come and enjoy the Christmas Festival which includes a boat parade, fireworks and a holiday market. There's a parade on land too, featuring Santa Claus of course. Seriously, where does this guy find the time? You can also be there for the selection of Miss Merry Christmas, a tradition that started in 1956. Cap it all off with a scenic ride on a horse-drawn carriage.
Check out all the free travel guides we have to offer for South Central United States here.
Northeast
Nantucket, Massachusetts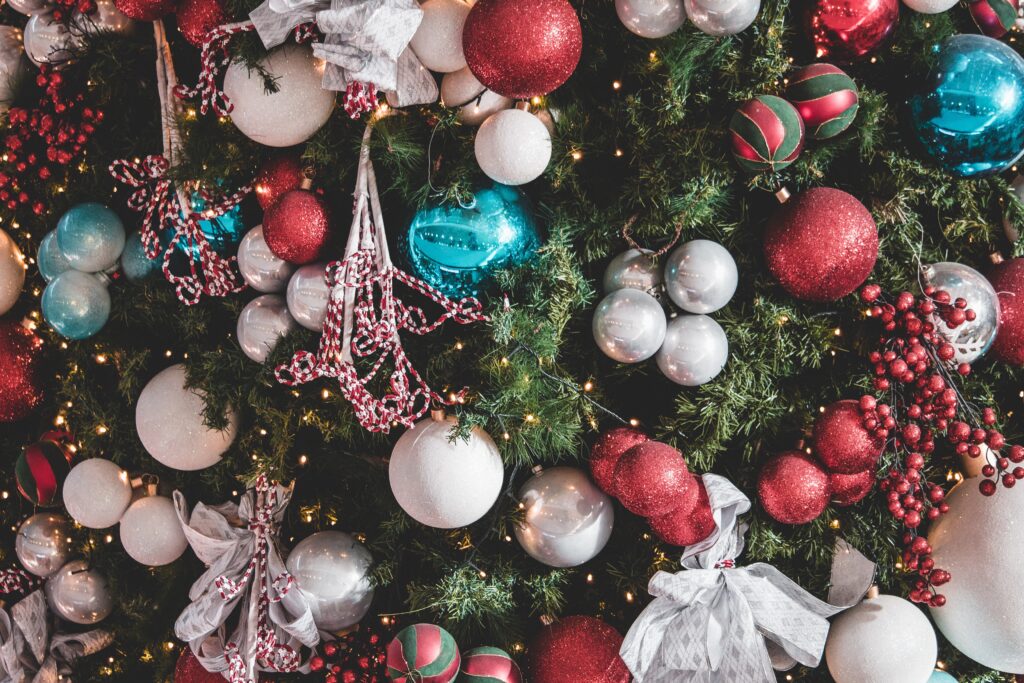 Nantucket may be best known as a summer getaway, but the town has plenty to offer during the colder months. From late November through January, the town transforms into a holiday wonderland. The season of holiday festivities is called Nantucket Noel. It kicks off with a tree lighting each year. But a single tree just won't cut it for Nantucket Noel. This town lights up more than 150 trees! You can come enjoy some classic caroling or take in the Annual Christmas Stroll. That's when participants get decked out in their best Victirian garb to sing Christmas carols and recreate an authentic European-style Christmas marketplace. There's even a magic talking tree to entertain the kids, and maybe grant a holiday wish or two.
You'll find all of our free travel guides for the Northeast here.
Southeast
Christmas, Florida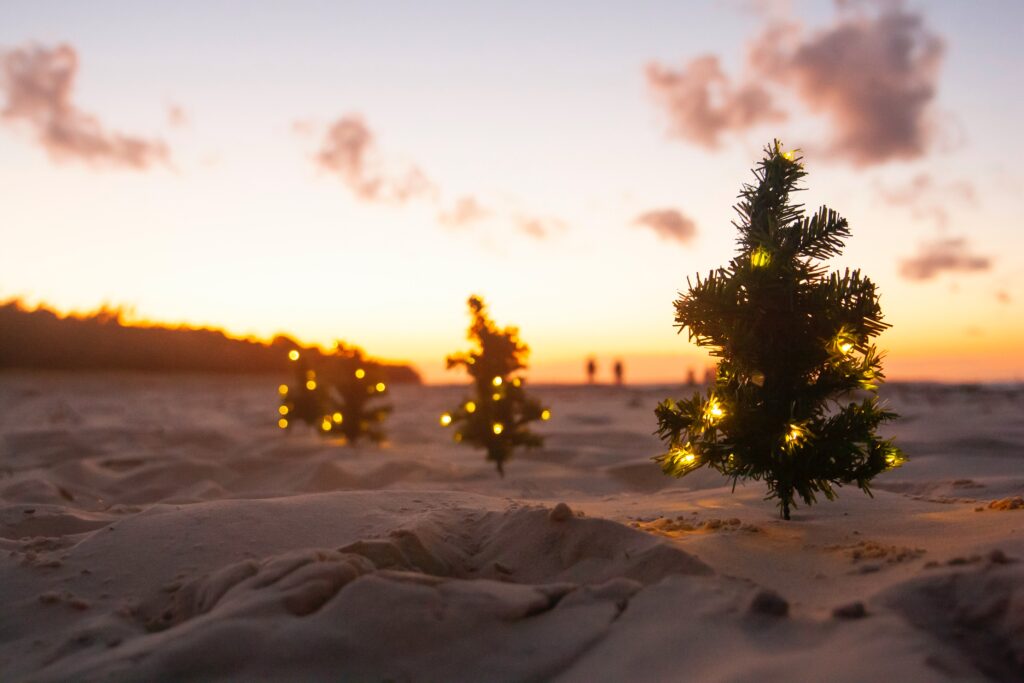 Do you spend your days dreaming of a white Christmas? Then Florida may not be the first thing that comes to mind for a holiday getaway. But what better place to spend Christmas, than Christmas, Florida? About 50 miles from Orlando, Christmas is named for Fort Christmas. It was established during the Second Seminole War. American soldiers started construction of the fort on Christmas Day. Today about 1,100 people live here and it's a whimsical spot for tourists looking for a unique way to celebrate the holidays.
The town is decked out in holiday spirit all year long with street names like Blitzen Avenue and Dasher Street. People come from all over to send their holiday cards, ensuring they're postmarked "Christmas, Florida." If you're lucky, you might catch Santa himself in the post office lobby personally stamping cards and packages. This guy!
Christmas, Florida is more than just its name though. It also boasts what is reported to be the world's largest alligator, Swampy. It's actually a 200-foot building decorated to look like a gator. It's the home of Jungle Adventures, a natural habitat home for animals native to Florida.
See all of our free travel guides for the Southeast here.
Find Some Magic This Holiday Season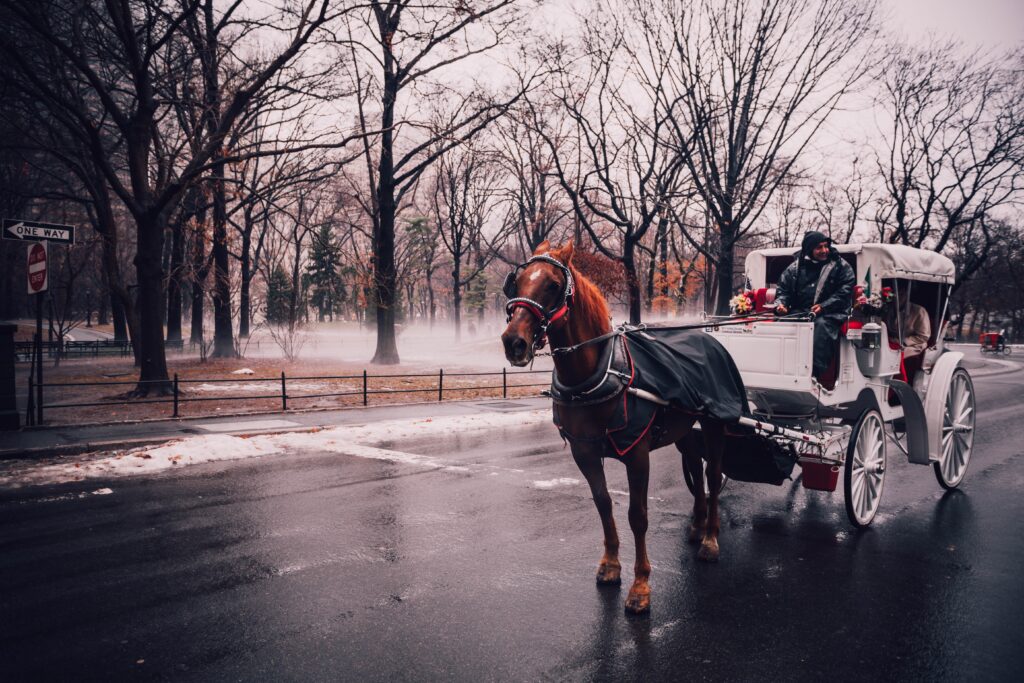 Whether you're looking for a winter wonderland or a beach escape from the cold and snow, there are plenty of options this year. We hope you were inspired by this round-up of some of the best holiday destinations to bring a little magic to your season. Whether it's holiday lights or carriage rides, these destinations have you covered. And you probably figured out that no matter where you go, you'll find Santa there to share your wish list! He is magic, after all!