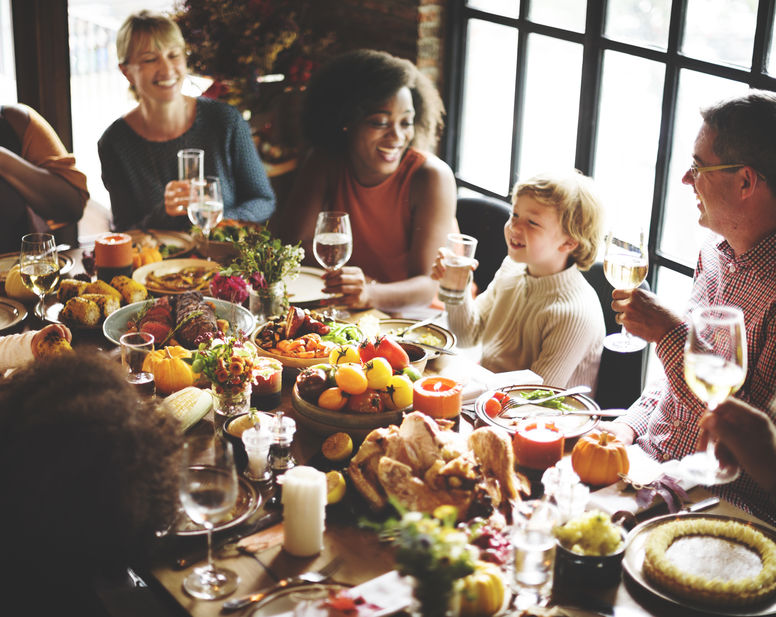 It's crazy to think that the holidays are right around the corner! As you start making plans to travel to see family and friends, or visit a new destination for a Fall or Winter adventure, follow these tips to make your holiday travel less stressful this year.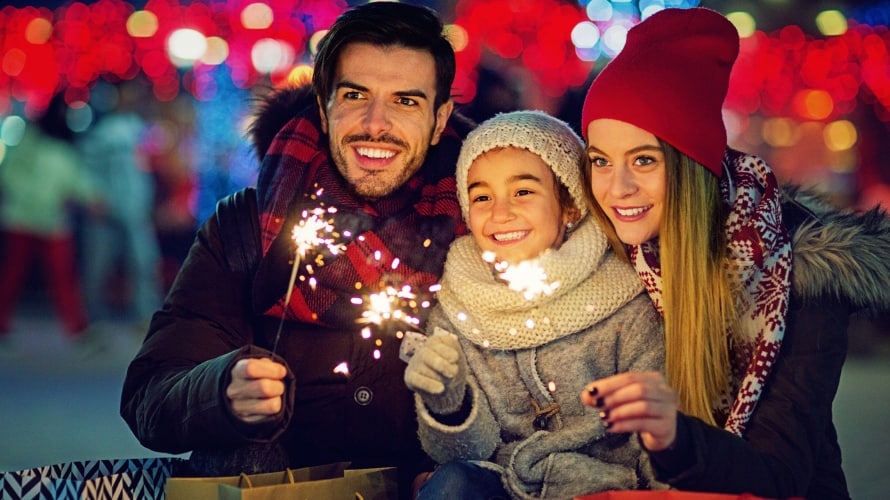 Do your research and plan ahead:
While we're unable to control every aspect of travel, researching and planning ahead can help you avoid unnecessary stress on travel days, as well as create the opportunity to have some fun along the way! By planning your holiday travel sooner rather than later, you'll find more availability and options, as well as lower fares and rates.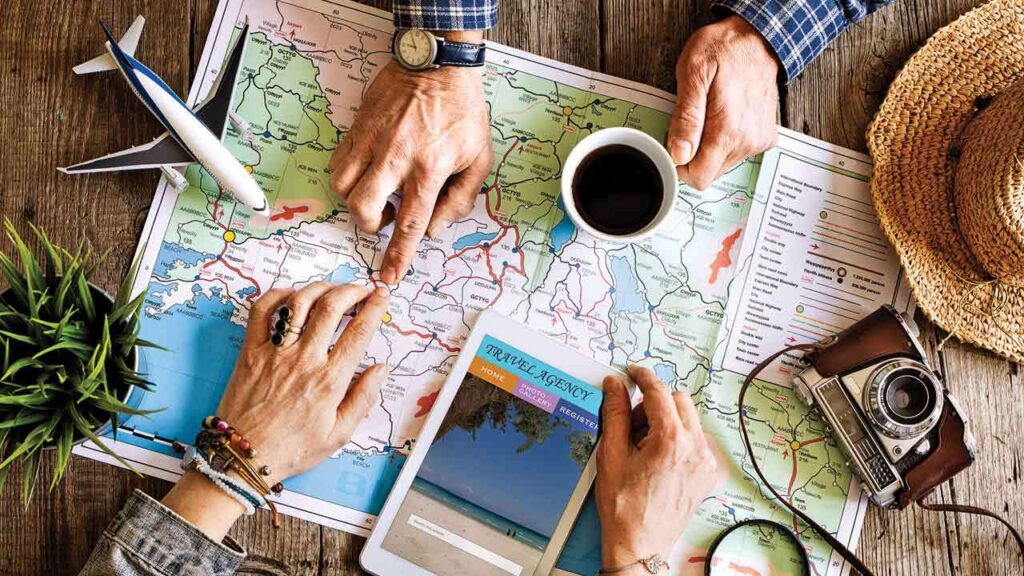 Road Trips:
Before hitting the road this holiday season, map out your route, including where you plan to stop for gas, food, bathroom breaks, or to stay the night if needed. The worst feeling is when you're running low on gas and are unsure of when the next exit will appear, or if you can't find a hotel with availability that night, so a little research and planning prior to your trip goes a long way.
Road trips with kids can be challenging, so you'll want to pack plenty of activities to keep them busy during the drive. Consider purchasing a back-of-the-seat organizer to stock with snacks, games, coloring books, and other fun things to do! These organizers are sold by many retailers and can also be found on Amazon. If you're looking for a less expensive option, DIY your own! Cheap shoe organizers with pockets work just as well and can be found at your local dollar store. Check out this step-by-step guide to create a back-of-the-seat organizer for your holiday road trip this year.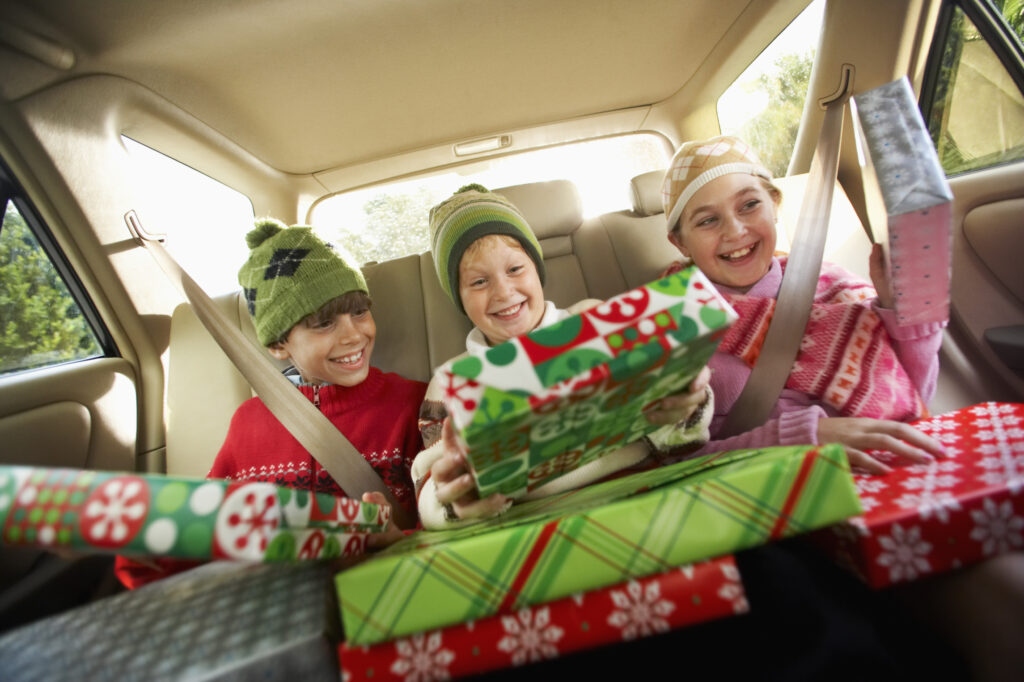 Why not plan to stop at fun and interesting attractions along your route? This is a great way to take a break from driving and stretch your legs, as well as keep kids entertained. And hey, maybe the kiddos will get super tired and fall asleep once they're back in the car. The United States has so much to offer, so check out our Free Travel Guides to find exciting places to visit during your trip! Wherever you plan to stop, we recommend researching attraction opening and closing times, as these may change during the holiday season.
Airport Travel: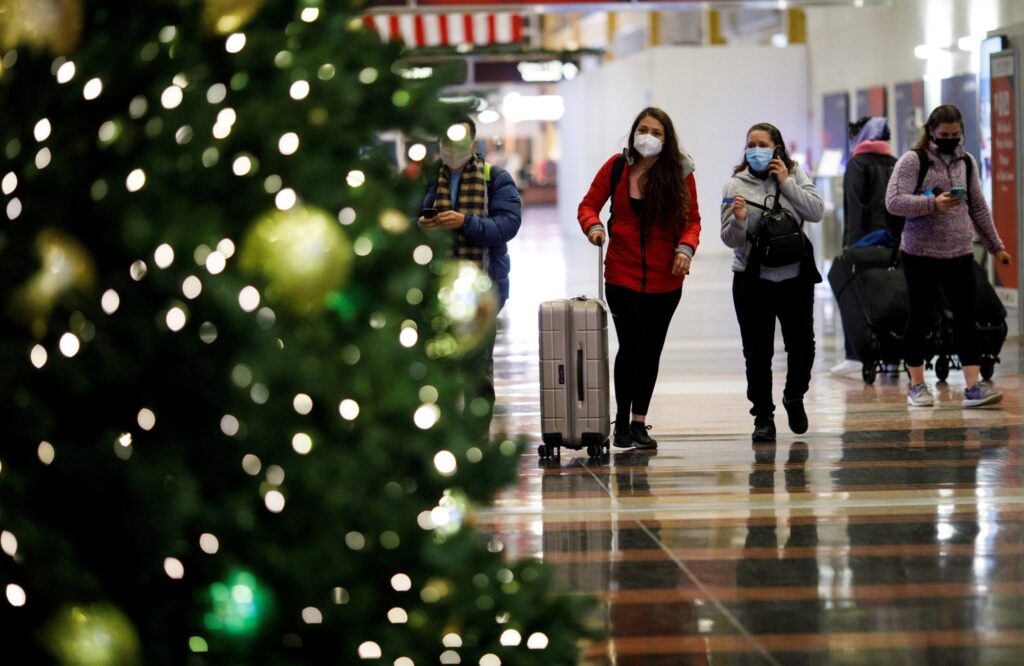 While airport travel may continue to look different due to Covid-19, we should still prepare for larger crowds during the holidays. For some of us, airport travel is inherently more stressful due to long lines at security, non-ideal food options, and our flight being assigned to the gate furthest away in the terminal.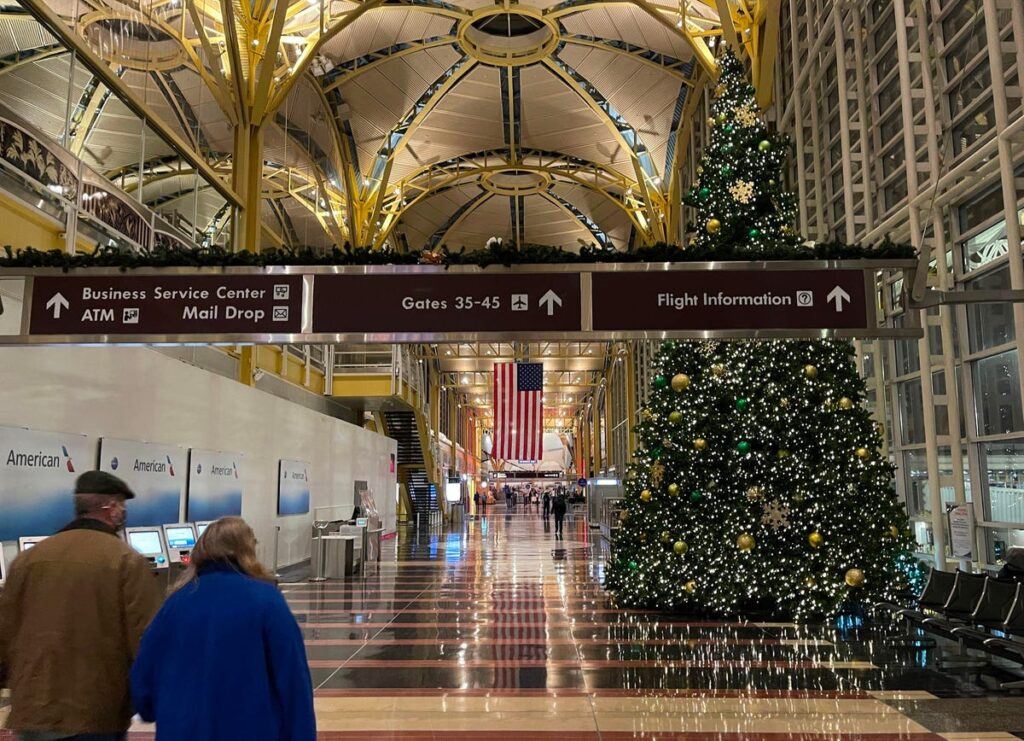 Consider registering for TSA Pre-Check to skip ahead of the general security line and to make the entire process of going through security much easier. Even pro-travelers get stressed while trying to rapidly grab all of their belongings after being screened. With TSA Pre-Check, you don't have to remove your shoes, laptops, liquids, belts, or light jackets. Especially if you're traveling with children, TSA Pre-Check can prevent a ton of unnecessary stress. Click here to apply for TSA Pre-Check today!
It's 2021, so the vast majority of us have smartphones. Download your airline's mobile app and check into your flight the night before. Additionally, consider shipping gifts to your destination ahead of time to allow you to carry on your luggage. If you have to check a bag, look out for booths or counters your airline may have set up outside by the drop-off area. A lot of times, these booths have the ability to check your bags prior to you entering the airport.
Travel during off-peak days and times: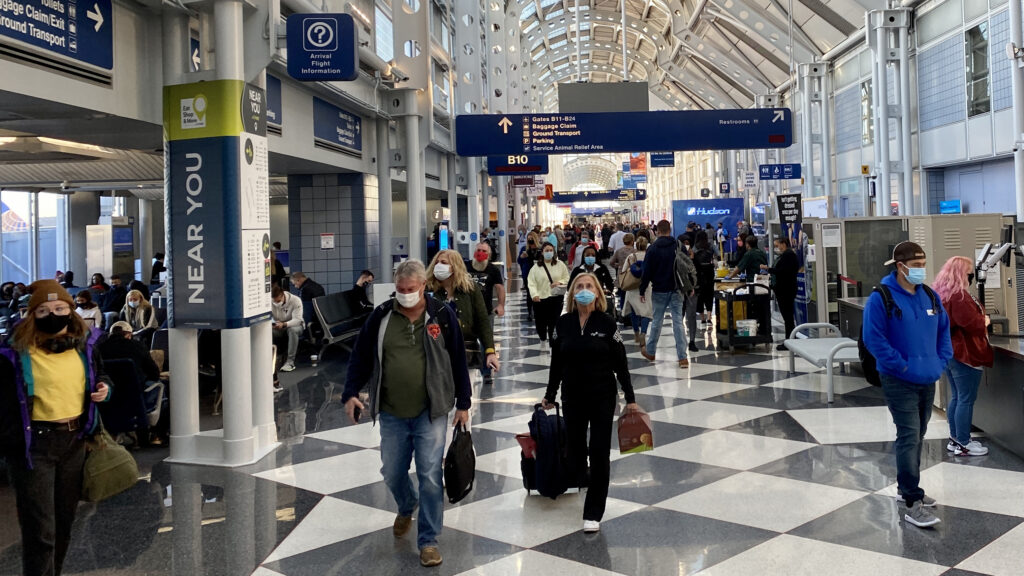 Consider traveling during off-peak days and times to avoid the stress of dealing with large crowds at airports or heavy traffic on the highway. These days are typically the holidays themselves or days with more time before or after the holiday. The most popular travel days for Thanksgiving are usually the Wednesday before and the Sunday after, while the most popular travel days for Christmas are the Friday before and the Monday after. By opting to travel on alternate days, you have a better chance of avoiding large crowds and heavy traffic while traveling this holiday season.
It's also no secret that holiday travel can be expensive, especially if you're flying. Airlines tend to make flights more expensive on peak travel days, so opting to travel on alternate days can potentially save you a lot of money. With the current climate of the pandemic, it's hard to narrow down exactly when most people will be traveling this holiday season. We recommend researching flight prices for the days leading up to a holiday, and the days after to gauge when airlines are estimating increased travel. Additionally, plan to leave early or late in the day. Flight statistics show that planes scheduled to depart earlier in the day have a higher chance of taking off on time. If you're hitting the road, by leaving early in the morning or late at night, you can get ahead of traffic.
Be patient and prepare for the unexpected:
Patience and flexibility are the first rules of travel because plans may change quickly or delays may occur out of the blue. Regardless of your method of travel, there is always the possibility of experiencing delays, and while they cannot always be predicted, we can do our best to be prepared for when they happen.
As always, when booking flights and hotels, make sure to understand the refund or change policies of your booking. Many airlines and hotels updated these policies during the pandemic to be more flexible. Additionally, consider saving the customer service phone numbers for your airline, hotel, or any other third-party resources you used to book your travel, such as a travel agent or budget website. Just in case there are any delays or sudden changes to your itinerary, you can quickly reach out with questions or support without needing to search for the number on their website.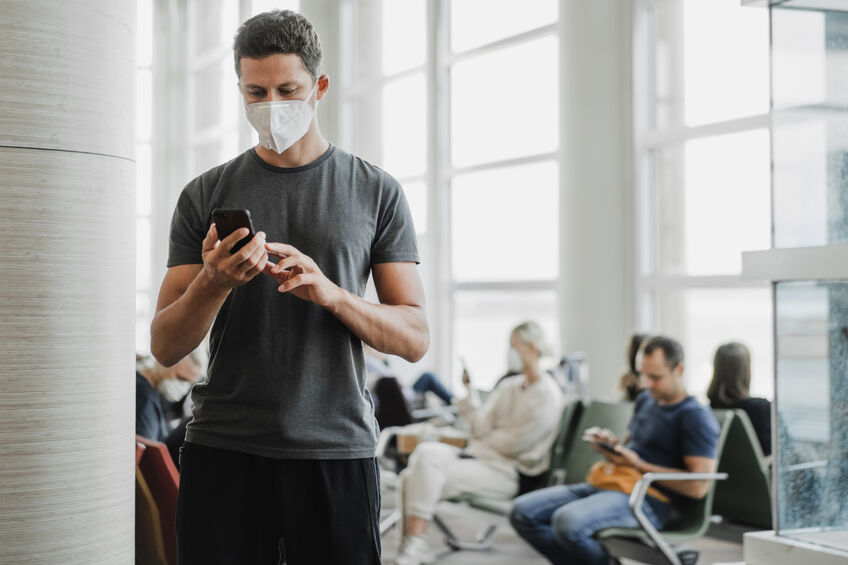 Make sure to pack the chargers for any electronic devices you're carrying with you in your carry-on luggage and consider investing in a portable power bank. Whether large crowds at the airport prevent you from finding a free plug or you're stuck in traffic, you don't want your devices to die. For those of us who usually travel with several electronic devices, consider packing a small power strip in your carry-on. This allows you to only need one plug at the airport, and if you're staying in a hotel, you can keep all of your devices together reducing the risk of accidentally leaving something behind. If you're flying and check a bag, we recommend packing a spare change of clothes and your essential toiletries in your carry-on luggage. If the airline happens to lose your bag, the last thing you want is to be without a pair of clean underwear and deodorant.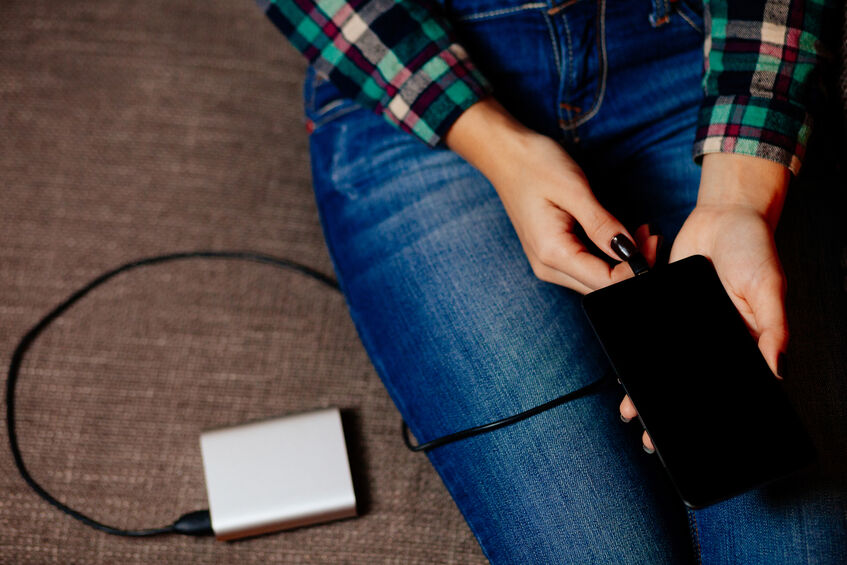 Whether you're flying or driving, carry a refillable water bottle and a few snacks with you just in case you don't have time to grab something to eat or there aren't food options available. The last thing you want is to be hungry while waiting for your flight. If you have a super early or red-eye flight, restaurants, and convenience stores in the terminal are likely to be closed. We recommend packing your own snacks regardless because airport food is unnecessarily expensive. Check out these snack and meal ideas to pack in your carry-on.
By planning ahead, traveling during off-peak days and times, as well as being prepared for the unexpected, you can make your holiday travel less stressful. And if you've already planned your holiday travel this year, check out our Free Guides to get a jumpstart on planning your 2022 adventures!