This midwestern state borders Indiana in the east and the Mississippi River in the west. Also known as "The Prairie State," 75% of its land is covered in farmland, most of which are cornfields. Visitors can drive along iconic Route 66 and enjoy a meal at a classic diner, catch a movie at a dine-in theatre, or take in some American history with a stop at the 1875 courthouse that was frequented by Abraham Lincoln.
The world-class city of Chicago will have culture seekers, foodies, and families all well entertained. Nature lovers will be amazed at the natural beauty of the Garden of the Gods in Shawnee National Forest. Couples looking for a romantic getaway will love the charming river towns, vineyards and bed and breakfasts in Great Rivers Country along the Mississippi River.
From classic Americana to modern city life to the great outdoors, the Land of Lincoln will not disappoint.
Best Places to Visit in Illinois
Chicago
The Windy City located on Lake Michigan is one of the largest cities in the United States.
Art Institute of Chicago: The renowned museum is one of the oldest in the U.S. Some iconic works include Pablo Picasso's The Old Guitarist and Edward Hopper's Nighthawks.
Millenium Park: Visit the famous greenspace with its iconic mirrored, bean-shaped sculpture "Cloud Gate."
Willis Tower: The 1,451-foot skyscraper formerly known as Sears Tower offers stunning city views. Catch stunning views from its famous Skydeck.
Navy Pier: Located on the shoreline of Lake Michigan, the 3,300-foot long pier encompasses over 50 acres of parks, shops, restaurants and family attractions.
Shedd Aquarium: This indoor public aquarium is host to 32,000 animals including sharks, sea otters and beluga whales.
Magnificent Mile: An upscale section of town that is a center of retail, dining, and culture.
Chicago Sports: No matter which sport you follow, Chicago has a team for you. The Windy City is home to the Bulls, the Bears, the Cubs, the White Sox, and the Blackhawks.
Cities in Illinois
Springfield: Visit the 1904 Dana-Thomas House designed by world renowned architect Frank Lloyd Wright or the Abraham Lincoln Presidential Library and Museum in the state's capitol.
Rockford: Tour the 12-acre Anderson Japanese Gardens or the Burpee Museum of Natural History, which features a dinosaur exhibit.
Naperville/Aurora: Enjoy covered bridges, public art, and entertainment or stroll along the Naperville Riverwalk - a two-mile pedestrian path in the heart of the city along the DuPage River.
Peoria: The largest city on the Illinois river is known for picturesque views and home to restaurants, live entertainment, and museums.
Galena: This charming small town in northwest Illinois is home to Civil War general Ulysses S. Grant's home and Horseshoe Mound.
Illinois State and National Parks
Starved Rock State Park: This popular scenic park is known for its rock formations of St. Peter Sandstone. It has hiking trails, horseback riding trails, fishing, and boating.
Lincoln Home National Historic Site: Tour the preserved home of the 16th president of the United States.
Matthiessen State Park: Located in LaSalle County, this park features canyons, streams, prairie and forest where visitors can camp, ski, fish, hike, mountain bike, and horseback ride.
Illinois Beach State Park: This 4,160-acre park sits on the southwestern edge of Lake Michigan and offers fishing, camping, and boating.
Popular Tourist Attractions
Chicago Theater District: The Windy City offers world class theatrical productions and premieres in its downtown theatre district that include Goodman Theatre, Auditorium Theatre of Roosevelt University, and Steppenwolf Theatre.
McDonald's #1 Store Museum: A museum to McDonald's memorabilia housed in a replica of a former McDonald's restaurant in Des Plaines, Illinois, opened by Ray Kroc in 1955.
Metropolis: The "Home of Superman," a popular destination for comic book fans, is a small town full of Superman-related attractions.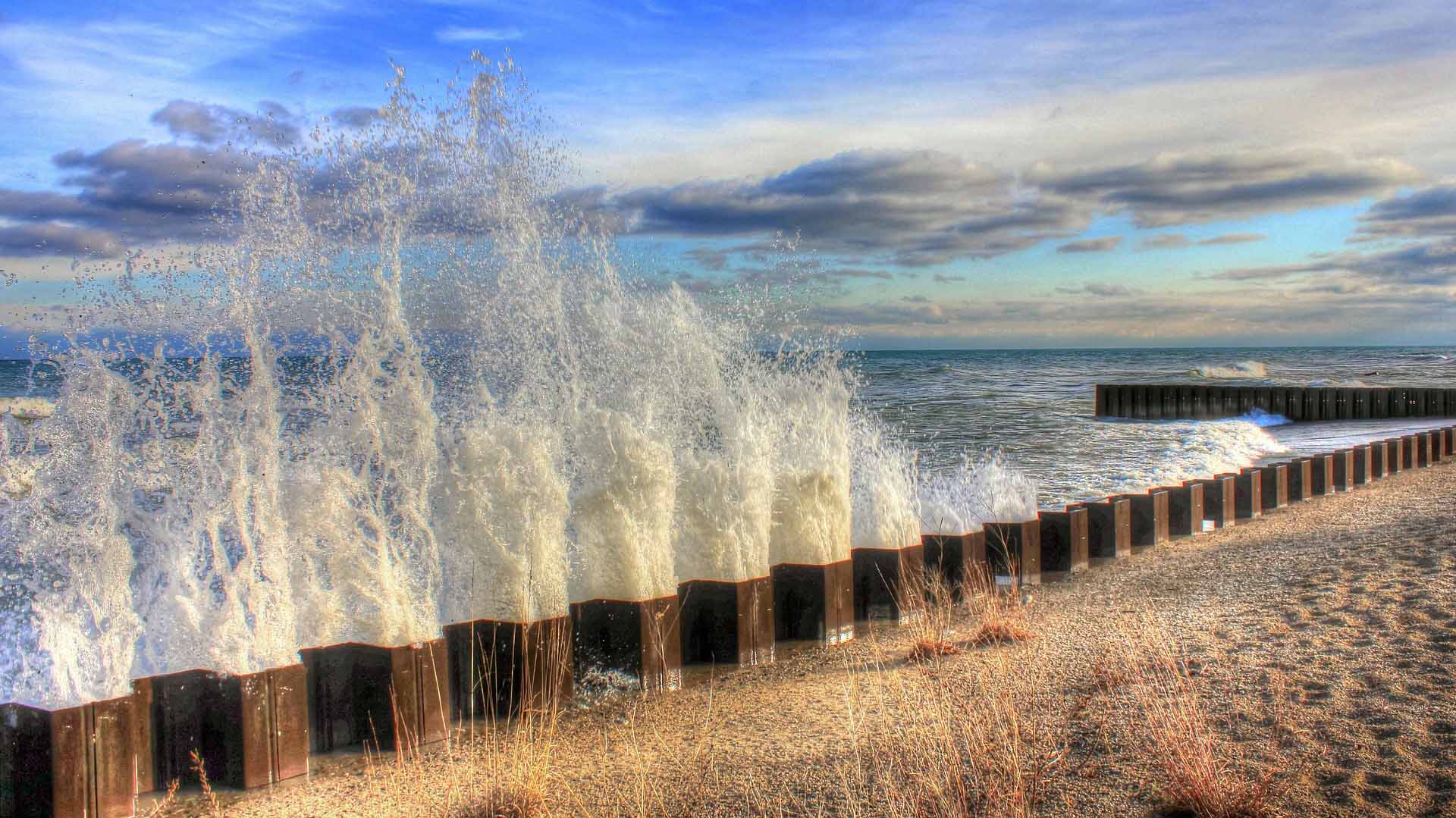 Illinois Beach State Park