Visit
Orange County
There's Something for Everyone in Orange County, NY
Located just an hour from New York City, experience endless activities and destinations. There is something for children, adults and seniors – recreational activities, history, shopping, arts and culture, farm markets, wineries, breweries and distilleries to keep you busy and happy for the day and weekend. Seasonal festivals, events and activities make Orange County a desired North East destination.
NOTE: For all attractions, please contact the venue directly to confirm current status due to COVID-19, and please practice safe social distancing when visiting.

Top Attractions in Orange County

Some of New York's major attractions like United States Military Academy at West Point, Storm King Art Center, Woodbury Common Premium Outlets, The National Purple Heart Hall of Honor, and Sugar Loaf Craft Village are found here. Additionally, LEGOLAND® New York Resort is now open, this world-class attraction provides a magical experience for the whole family.
LEGOLAND® New York Resort
United States Military Academy at West Point
Storm King Art Center – largest outdoor sculpture park in the U.S.
Woodbury Common Premium Outlets
The National Purple Heart Hall of Honor
Angry Orchard
Brotherhood Winery – Oldest winery in the U.S.
Motorcyclepedia Museum
Sugar Loaf Art & Craft Village
The Harness Racing Museum & Hall of Fame
The Heritage Trail Rail Trail
The Warwick Valley Winery and Distillery
Washington's Headquarters State Historic Site
Things to Do in Orange County

History, Arts & Culture
Hudson Valley History and Culture Brim with Early American Flavor in Orange County, NY
When Henry Hudson sailed his ship "Half Moon" up the Hudson River and into Cornwall Bay in 1609, he was the first in a long list of remarkable travelers to Orange County. These influential women and men determined the early history and culture of America. Travel back through time to the 1700s. It's the end of the Revolutionary War and George Washington establishes his headquarters at a stone fortress in Newburgh, high above the majestic Hudson. Explore a place so rich in history, it's America's first Registered National Historic Landmark. Witness firsthand our battle re-enactments, fabulous fairs and one-of-a-kind festivals.

Family Fun
Orange County is kid-friendly and terrifically entertaining for youngsters. With LEGOLAND® New York Resort now open, this world-class attraction will provide a magical experience for the whole family. But, there is much, much more to offer in Orange County, New York – four seasons of fun await, amusements, drive-in movies, farm excursions, museums, outdoor recreation, swimming, skiing, tubing and a zoo too, all await you in Orange County, New York.

Craft Beverage
The Spirits of New York! The Hudson Valley was the first wine producing region in the nation, and may have even brewed the first beer. Microbreweries are expanding in Orange County while the area's award-winning wineries include the oldest in the United States. Distilled spirits can be found here also, providing an interesting combination of local adult beverages to choose from. Over 24 craft beverage destinations

Agritourism
Agritourism within Orange County brings a wide variety of visitors from all across the country. Agritourism is the blending of tourism and agriculture, involving any agricultural operation that influences an influx of visitors to the local region. Enjoy the bustle of farmers markets as their individual characters blossom with unique offerings of homegrown products. Choose from an assortment of farm-to-table dining options that present a fresh twist to guests with their innovative culinary creations. Sit back and unwind as you savor the fine tastes of our local wineries and breweries, including Brotherhood Winery, the oldest winery in the country. With an abundance of activities and wonders to explore, Orange County provides an agricultural spin on fun for the whole family, and only an hour away from New York City.

Outdoor Recreation
Escape to Orange County and enjoy the abundant splendor of our natural resources. Check out the scenic rolling countryside, pristine lakes and two magnificent rivers. To the east is the Hudson for boating and to the west is the Delaware for canoeing and rafting. In between is the perfect setting for just about everything you enjoy… golfing, tennis, fishing, biking, hiking, skating, skiing and more. Take your choice, it all awaits you.

Shopping & Antiques
Country furniture to designer dresses, and everything in between. Sugar Loaf Craft Village, Woodbury Common Premium Outlets, dozens of antique stores and historic site gift shops. At the Sugar Loaf Craft Village and Museum Village you can even watch your gifts being made. There are many ways to shop in Orange County, and so many different things to bring home as a remembrance of your trip.

Dining
Because of Orange County's rich agricultural history, our farm-to-table dining options are unmatched. Local farmers and chefs continuously form new relationships and evolving partnerships to give diners fabulously fresh food and innovative culinary creations. Additionally, there are a plethora of wonderful choices with river, lake, stream and mountain views, as well as charming main street USA dining options.

Stay With Us
Make Orange County your "home away from home" as you explore the abundance of attractions and activities in the county and Hudson Valley Region. From casual to luxurious accommodations, quaint B&B's and AirBNB, there's a wide range of properties to consider. Stay with us!
A FEW ITINERARIES – Themed Adventures
2-Day Famous Highlights
See some of Orange County's most famous places during a weekend visit!

Storm King Art Center, New Windsor
Tour the 500-acre sculpture park. Walk, bicycle, tram tours. Hours vary during the season from April to November. Generally open Wednesday-Sunday from 10 a.m. to 5 p.m. (minimum 2-hours)
Hudson River Sightseeing Cruises, Newburgh
2-hour narrated sightseeing cruises depart from the Newburgh Waterfront and showcase the scenery of the Hudson Highlands. Check the websites for schedules and tickets. (2-hours)
Washington's Headquarters State Historic Site, Newburgh
House (headquarters guided tour), separate museum building, Tower of Victory and grounds. (2-hours)
Brotherhood, America's Oldest Winery, Washingtonville
Tour and tasting. 11 a.m. to 5:00 p.m. Sunday to Friday. 11 a.m. to 7:00 p.m. Saturday. (2-hours)
Dine & Shop At the Farm
See the countryside and have breakfast, lunch and dinner on a farm!
Blooming Hill Farm, Blooming Grove
Brunch and farm stand open weekends year-round 10:00 a.m. to 2:00 p.m. Lunch every Friday 11 a.m. to 3 p.m. Dinner every Friday and Saturday 5:00 p.m. to 9 p.m.
Jones Farm and Country Store, Cornwall
Café, bakery, country store, gift store, homegrown produce. Open year-round Monday, Wednesday, Thursday & Friday 8 a.m. to 6 p.m. Saturday & Sunday 8 a.m. to 5 p.m. Closed Tuesdays.
Pennings Farm Market, Warwick
Harvest grill, barnyard animals, beer garden, cidery, ice cream and bakery, garden center, hop yard and u-pick orchard. Closed Tuesdays.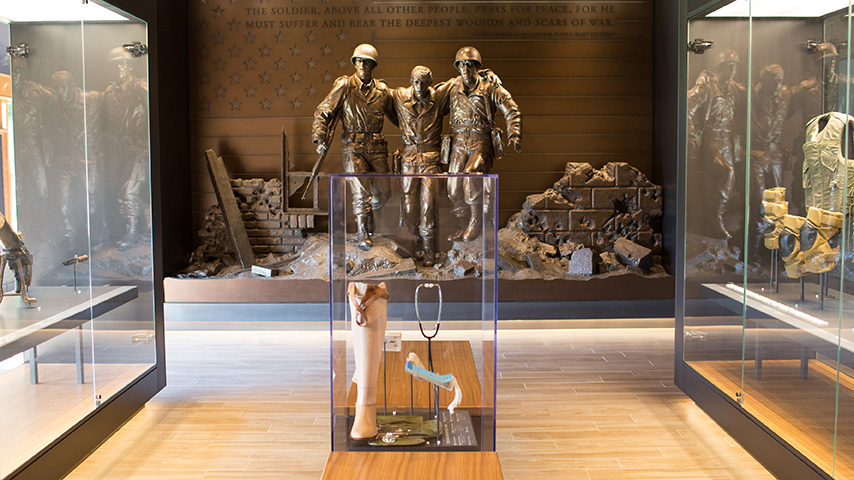 National Purple Heart Hall of Honor