State Of
North Carolina
North Carolina and its charming cities are full of allure and culture. The state is also rich in natural beauty– from the world-famous Outer Banks beaches to the Blue Ridge Mountains.
North Carolina offers a wide range of activities to participate in, depending on your travel style. The state offers many unique attractions which include historic sites, national forests, a diverse geography, and an expansive arts and culture scene. From its Outer Banks to the Piedmont region to the Blue Ridge Mountains, there is something for every type of traveler.
North Carolina is best known for its beautiful beaches, such as the world-famous Outer Banks, where water sports, outdoor activities, fine dining, and shopping entice visitors. North Carolina also boasts 41 state parks, 10 national parks, and 4 national forests. It is home to more than 600 golf courses and resorts.
The state is also rich in culture—it was the first state to establish a state museum of art. The city of Asheville is the mecca for craft beer and boasts the largest number of breweries per capita of any city in the United States.
Best Places to Visit in North Carolina
There are many places to visit in North Carolina, including National Parks, mountain ranges, renowned cities, beautiful beaches, and one of a kind attractions.
Cities in North Carolina
North Carolina's cities each have their own unique character.
Raleigh is the fastest-growing city in North Carolina. Raleigh is known as the "City of Oaks" due to its beautiful oak-lined streets in the heart of the city.
Durham is best known as a college town. It is home to Duke University and North Carolina Central University. However, in recent years a bustling culinary scene has emerged.
In Western North Carolina, the city of Asheville may be America's next major music city. The city contains almost 30 music venues.
There are dozens of other cities and small towns that are worth a visit. These include: Charlotte, Raleigh, Greensboro, Wilmington, Durham, Fayetteville, Cary, Chapel Hill, Concord, High Point, Boone, New Bern, and Winston-Salem.
North Carolina State and National Parks
North Carolina's popular state and national parks include:
Great Smoky Mountains National Park
Wright Brothers National Memorial
Moores Creek National Battlefield
Pisgah National Forest
Nantahala National Forest
Kings Mountain National Military Park
Cape Lookout National Seashore
Dupont State Forest
Croatan National Forest
Popular Activities in North Carolina
North Carolina Mountains
The state's southern Appalachian mountain range houses Great Smoky Mountains National Park, the most visited national park in America.
North Carolina's parks offer multi-level hiking trails. Some of the most popular places in North Carolina to hike include:
Great Smoky Mountains National Park
Chimney Rock State Park
Blue Ridge Mountains
Beaches in North Carolina
North Carolina beaches are well-known for being wide and sandy. These Atlantic coast beaches attract kite-boarders, surfers, and white water rafters.
Most famous are its Outer Banks—a 200-mile-long stretch of barrier islands that jut off the coast. The Outer Banks Islands include: Bodie Island, Roanoke Island, Dare Mainland, Cape Hatteras, Ocracoke Island.
Emerald Isle beach is known for its clear waters. It also serves as a popular fishing hub.
Other popular beaches and islands include:
Kill Devil Hills
Wilmington
Wrightsville Beach
Atlantic Beach
Carova
Nags Head
Topsail Island
Bald Head Island
Carolina Beach
Corolla
Popular Tourist Attractions
North Carolina offers many museums, outdoor activities and theme parks, so there are plenty of things to do— no matter the season. Some of the most popular North Carolina attractions include:
Biltmore Estate: The largest home in America, built by George Vanderbilt. The 8000-acre beautiful and grand estate is located in the Blue Ridge Mountains of Asheville, NC.
Cherokee Museum: Located in Cherokee, NC, the Museum of the Cherokee Indian strives to perpetuate the history, culture, & stories of the Cherokee people.
Line Lake Falls: Whitewater Falls is a multi-drop cascading waterfall near Cashiers, NC and the South Carolina state line.
Serendipity House: Locally nicknamed "Serendipity", this house was featured alongside Richard Gere and Diane Lane in "Nights in Rodanthe."
Chapel Hill: In the center of North Carolina, Chapel Hill is home to community-minded businesses, political activism, an influential music scene, and fine dining.
Apex: Apex is sometimes called the #1 small town in America.
Research Triangle: A region in the Piedmont of North Carolina containing the cities of Raleigh, Durham, and Chapel Hill. It is home to numerous high-tech companies and enterprises.
Golf: North Carolina is home to numerous world-class golf courses, including many designed by Arnold Palmer, who attended Wake Forest College
Pinehurst: A village in Moore County, North Carolina that is home to the historic golf resort, Pinehurst Resort.
Blue Ridge Parkway: A scenic drive that runs from Virginia all the way to Cherokee, North Carolina.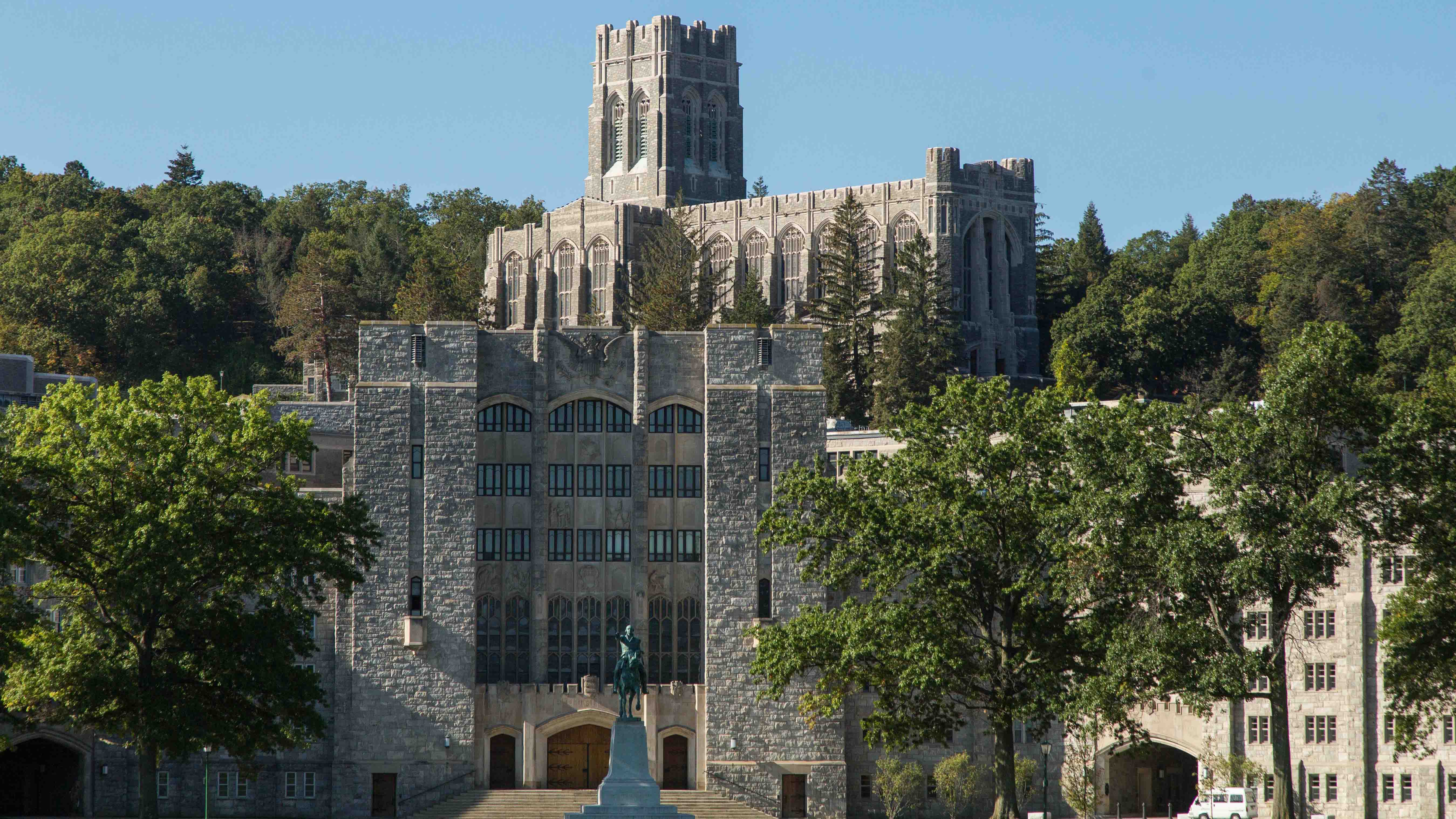 United States Military Academy at West Point
Location: West Point, New York
Learn the history of the United States Military Academy at West Point through their museum and visitors centre or book a guided tour through West...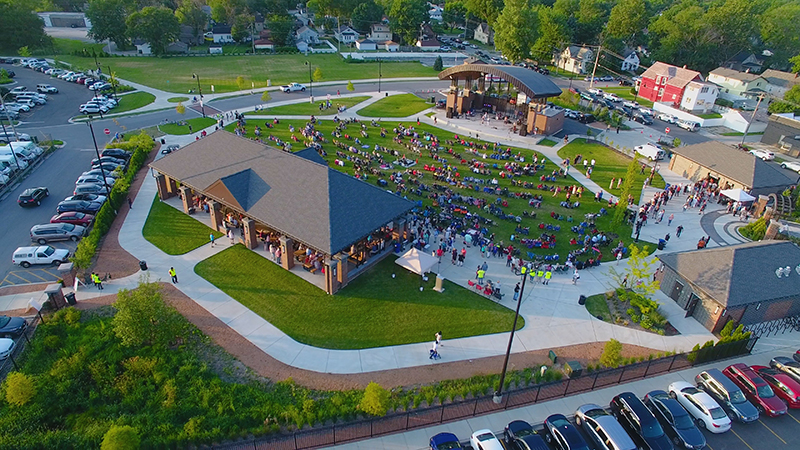 Event
From Jun 01, 2022 to Dec 31, 2022
Fox Pointe
Location: Illinois
Live music, events & festivals! The summer concert series starts June 1 at the premier outdoor venue and amphitheatre - Fox Pointe.Outdoor events, live music,...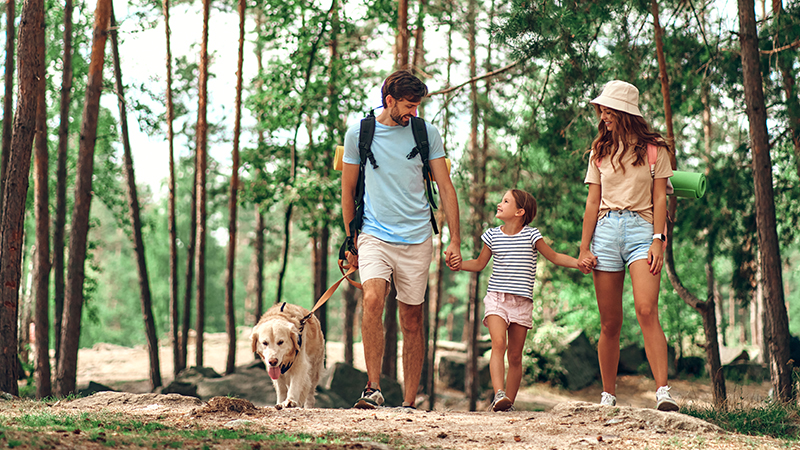 The Trail Keeper Project
Location: Liberty, New York
Hike or bike through history & quaint towns in NY's Sullivan Catskills with maps to guide 90+ treks suitable for all ages and abilities.