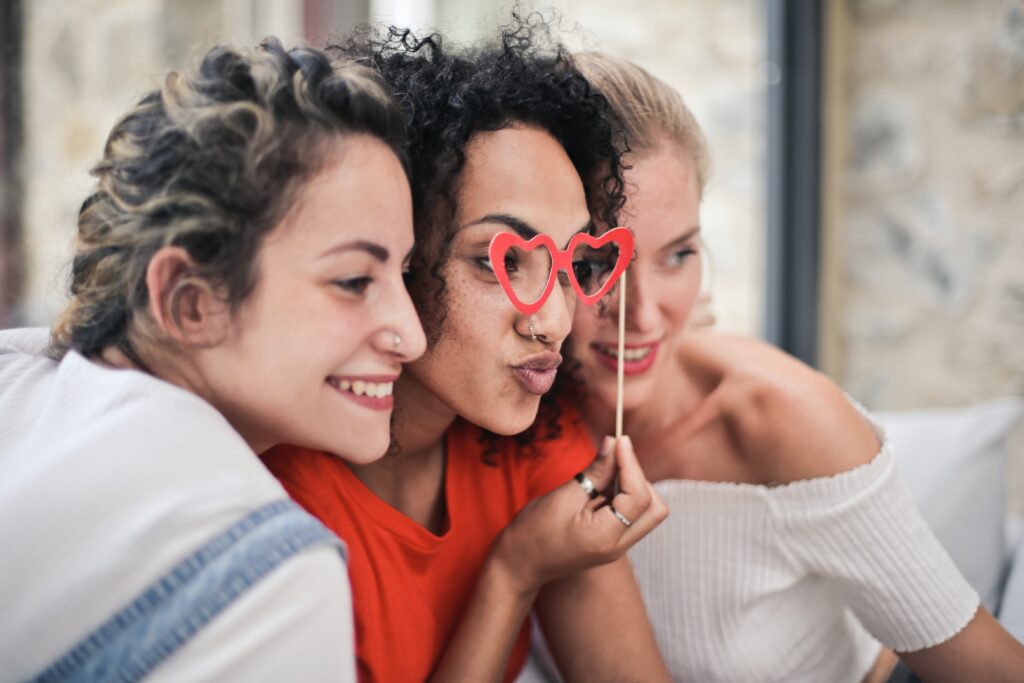 Women are increasingly claiming February 13th as a new way of celebrating love in mid-February—specifically, the love of female friendship and fun. "Gal-entine's Day" can be a day to brunch with sisters, moms, daughters, or female besties. Many women are now even celebrating this newly minted holiday by leaving boyfriends and husbands behind in order to take a celebratory girls trip. Kids, work, housekeeping, and modern life, in general, can be stressful! Let's explore some destinations where you can leave your stress behind for a while and embark on an adventure with your girls this February…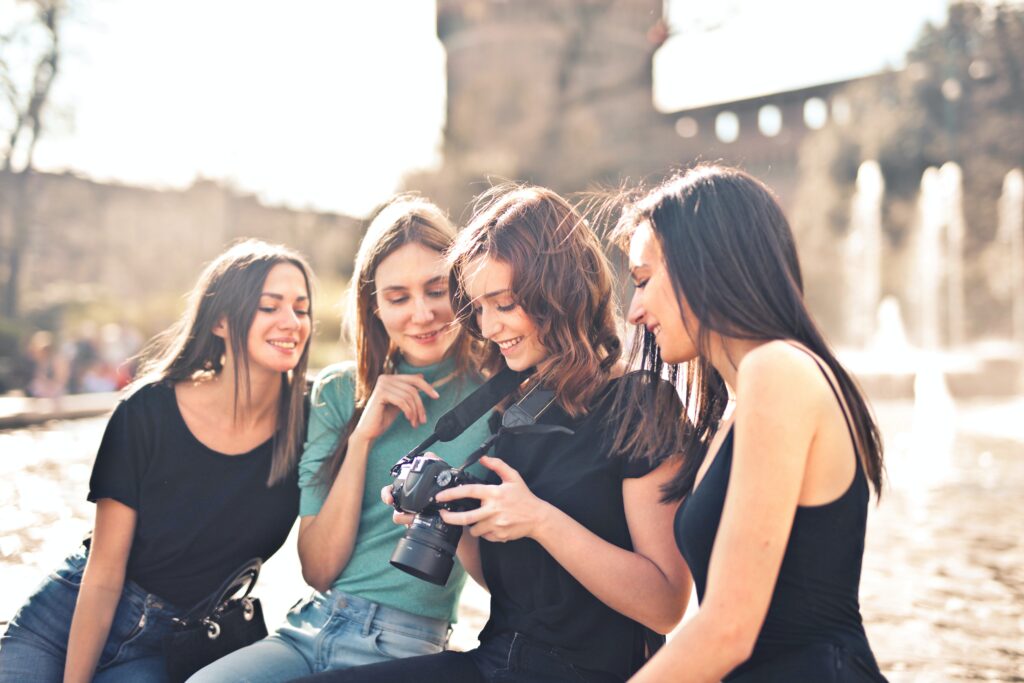 One amazing possibility for a girls trip this Gal-entine's Day is Cottonwood, Arizona– in the heart of Arizona's wine country! Affordable while also being scenic and historic, this part of Arizona boasts plenty of fun activities for you and your squad to enjoy, including wine tours, horseback riding, hiking, shopping, dining, and biking. You can kayak in the freshwater Verde River, enjoy the Water to a Wine tour, and the ten stop long Verde Valley Wine Trail.

Blazin' M Ranch is another novel spot to catch dinner, see a western show, blow off some steam with axe throwing, or try your hand at bull riding. Old Town Cottonwood is a hot spot for shopping, eating, or getting drinks with the girls. As a bonus, the beautiful Mingus Mountains and Sedona's red rocky terrain surround Cottonwood, making for easy photo ops.
Get Your Free Travel Guide to Cottonwood, Arizona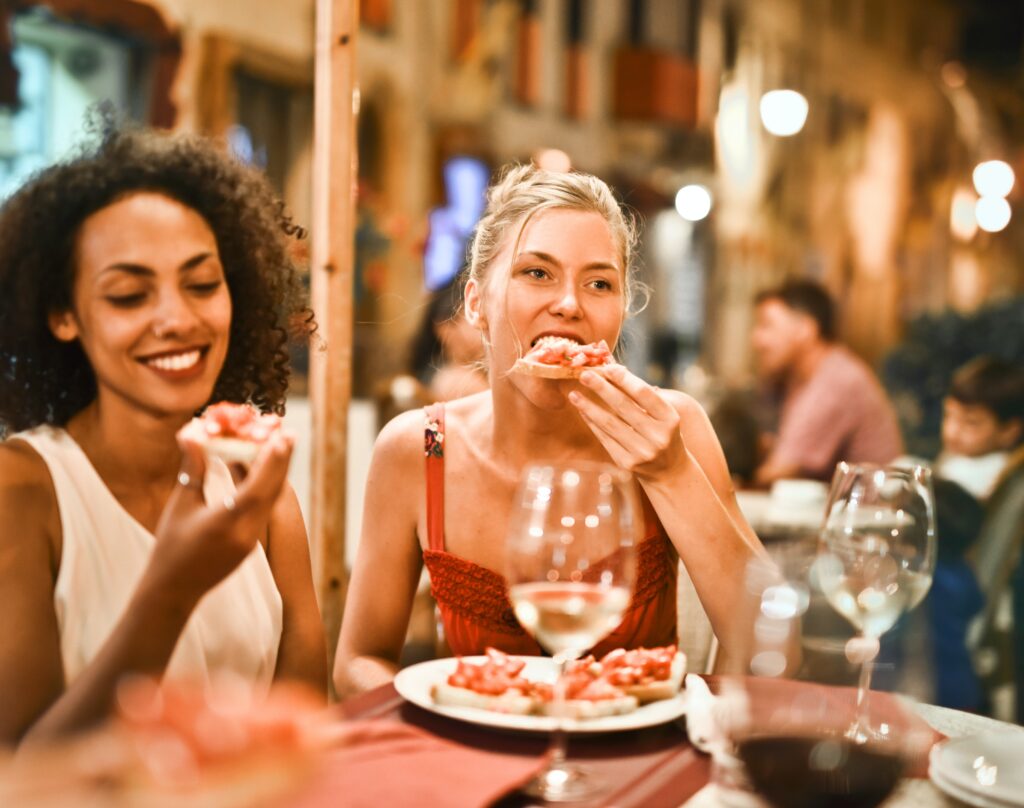 Tucked away in the famous Blue Ridge Mountains of Southwest Virginia, Wytheville offers historic architecture, locally crafted wares, breweries, and wineries, art galleries, antique shopping, nature trails, kayaking, fishing, biking, and Southern charm. Mountain vistas, sparkling water, and fields of purple lavender make a beautiful background for a refreshing weekend away. Be sure to also check out the Wytheville Training School Cultural Center, the only African American heritage museum in the region. Wytheville is also known for the Wohlfahrt Haus Dinner Theater, a unique, German-style performance venue. Try an evening of dinner theater or enjoy the live music found at local breweries and festivals.
Get Your Free Travel Guide to Wytheville, Virginia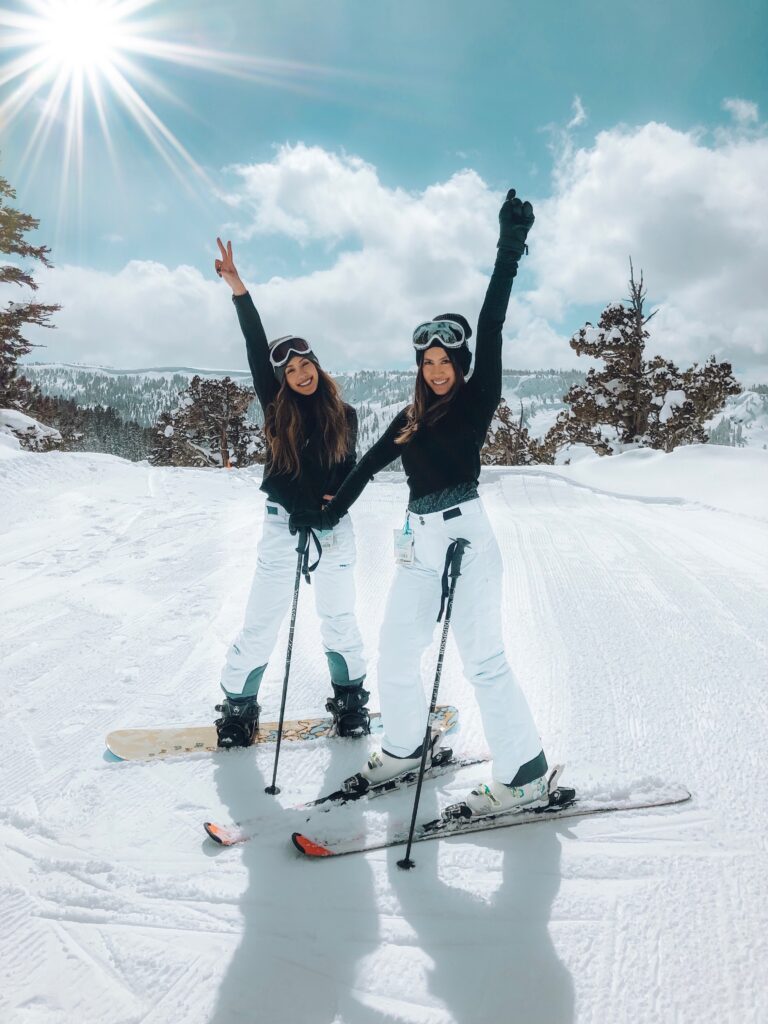 About an hour and a half outside of Portland, Mount Hood stands at over 11,000 feet, making it the highest peak in the state. It is also one of the most climbed mountains on the planet, second only to Mount Fujiyama in Japan. Surrounding Mount Hood, there are vast wild forests, gorgeous views, and multiple mountain parks fostering endless fun and the longest ski season in North America. Oregon's Mount Hood region offers endless adventures such as winter sports, waterfall viewing, and exploring the Tap Trail's locally brewed beers and spirits. Check out the thriving local food scene, and shop on Main Street– full of local art, quaint shops, and unique boutiques. You and your fellow female travelers can also learn about the living history of the real Oregon Trail via museums and the Mount Hood Heritage Trail.
Get Your Free Travel Guide to Oregon's Mt. Hood Territory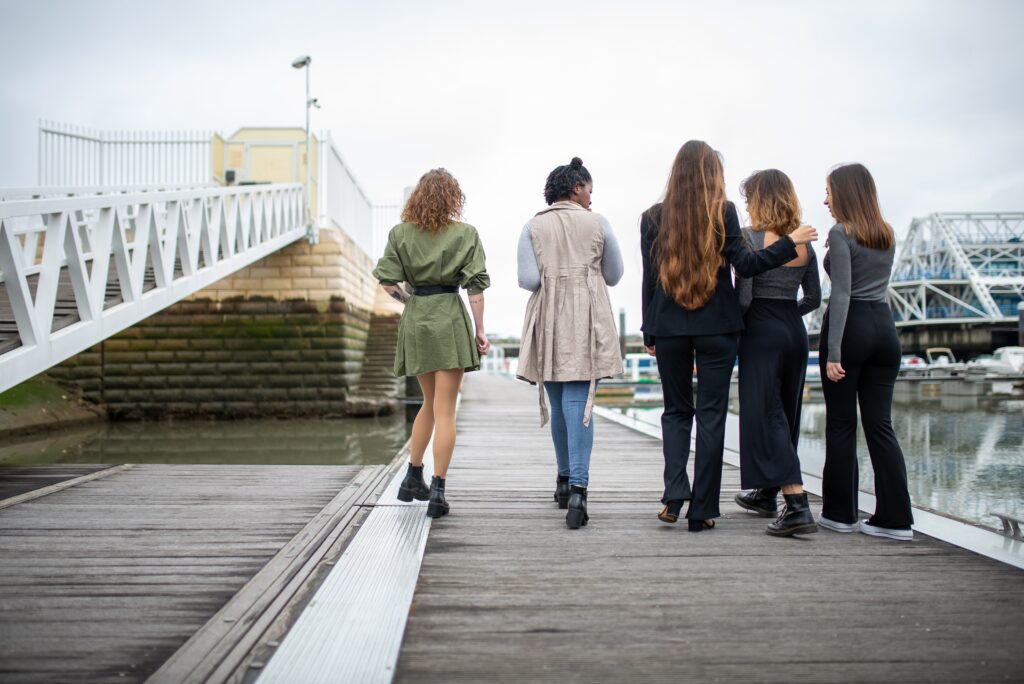 The famed New Jersey Shore is another great spot for a ladies Gal-entine's Day getaway. The region extends over 141 miles along the coast, from Cape May to Sandy Hook. Ocean City, Atlantic City, Wildwood, and Cape May are notorious for fun—from food to festivals, to gambling, shopping, amusements, and family fun. Sight-seeing is easy along the notorious Jersey Shore boardwalk, with plenty of restaurants, bars, breweries and unique shops to explore by foot. Historic sites, fishing, world-renowned bird watching, and award-winning winery tours are also all accessible. The area is known for its various beautiful, sandy beaches. Lodging will be more affordable during winter months, and you can still enjoy ocean views, boat tours, and fresh seafood! Be sure to also seek out the area's beautiful lighthouses.
Get Your Free Travel Guide to New Jersey's Southern Shore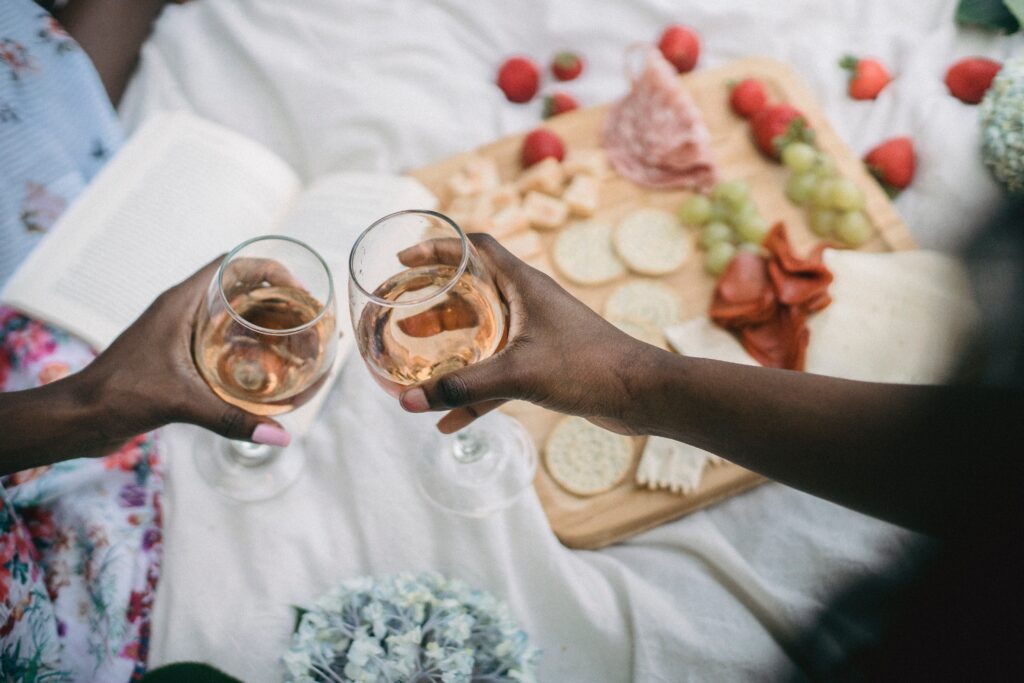 The Finger Lakes region is beautiful any time of year. Cayuga in the Finger Lakes is another potential Galentine's destination that can offer you and your most beloved female friends an opportunity to create some magical memories. The region's famous wineries are quieter during the wintertime, and just as fun. Besides the award-winning wineries, the area offers cideries, distilleries, and breweries where you can sample hand-crafted creations. For more active pursuits, enjoy ice fishing, downhill or cross-country skiing. Afterward, retreat to one of the area's many cozy inns or B&B's for spa and relaxation. You may be just in time for the Keuka Lake Wine Trail on Valentine's Day weekend.
Get Your Free Travel Guide to Cayuga Finger Lakes Region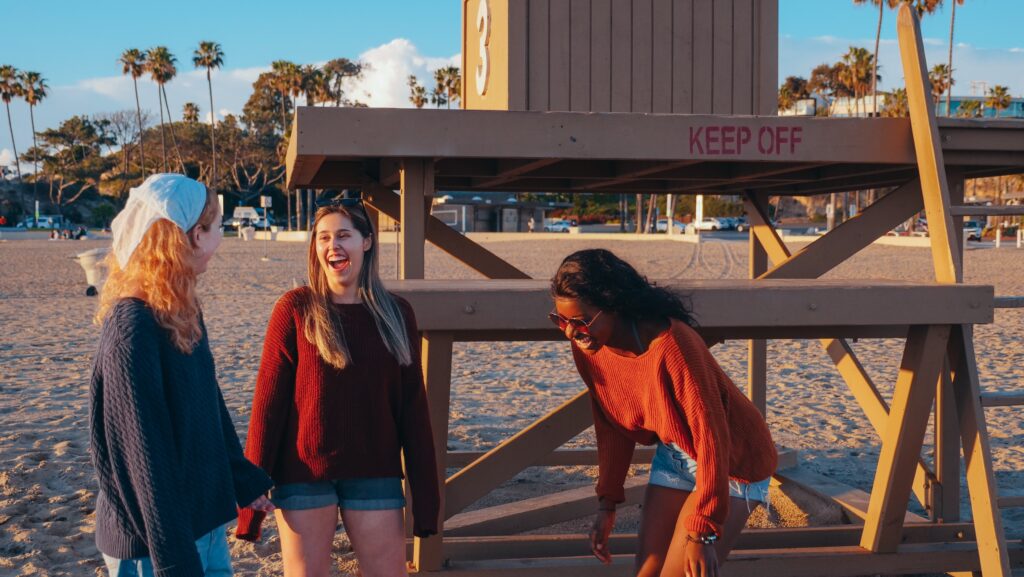 Delaware's Rehoboth Beach & Dewey Beach Resort areas boast mild winter temperatures, beautiful lodgings, events, festivals, beach amusements, and a walkable downtown. Stroll the famous, award-winning boardwalk, complete with a range of fine dining, bars, and souvenir shops. Your group of friends can enjoy bonfire beach movie nights, ferry rides, nature trails, surfing, or sailing along 30 miles of coast. Take advantage of the tax-free shopping in the state of Delaware, or treat yourself to a spa treatment from the myriad spas in the region.

If you celebrate February 13th with a Gal-entine's Day girls getaway, you may be in the region at just the right time to enjoy Salted Vines Vineyard and Wineries Wine & Chocolate Lovers Weekend! Expert-picked wines are paired with handmade, artisan chocolates that you and your favorite group of girlfriends will devour.
Get Your Guide to Rehoboth Beach & Dewey Beach, Delaware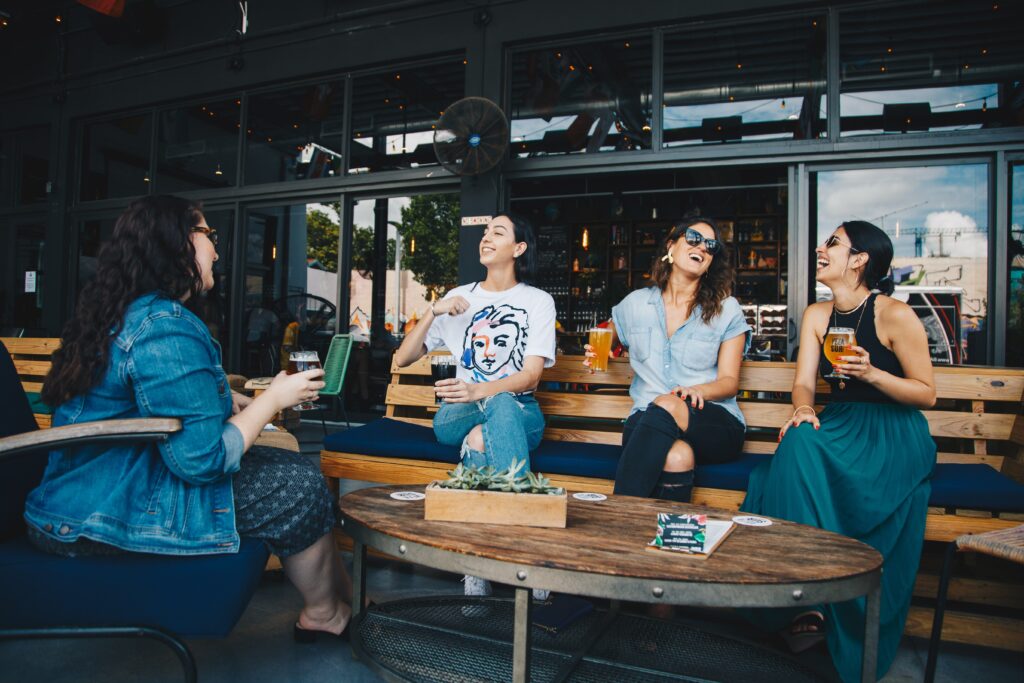 Founded in 1786 and lined with antebellum, historical architecture, Greensboro, North Carolina is another quaint choice for a Galentine's Getaway. Greensboro is the third largest city in the state of North Carolina. The area boasts a unique combination of natural beauty and urban festivities. Keep your eyes, mind, and appetite satisfied with more than 500 eateries, breweries, and wineries, 90 miles of walking trails, myriad museums, golf, shopping, and spas, and the beautiful Lake Oconee. For fun options to keep busy, you and your girl crew should check out the Civil Rights Center and Museum, the aquarium, and various parks and gardens across the city. The Greensboro Ballet, the Greensboro Science Center, the Weatherspoon Art Museum, the Triad Stage, and the Greensboro Symphony are also beloved local art destinations you may want to explore.
Get Your Free Guide to Greensboro, NC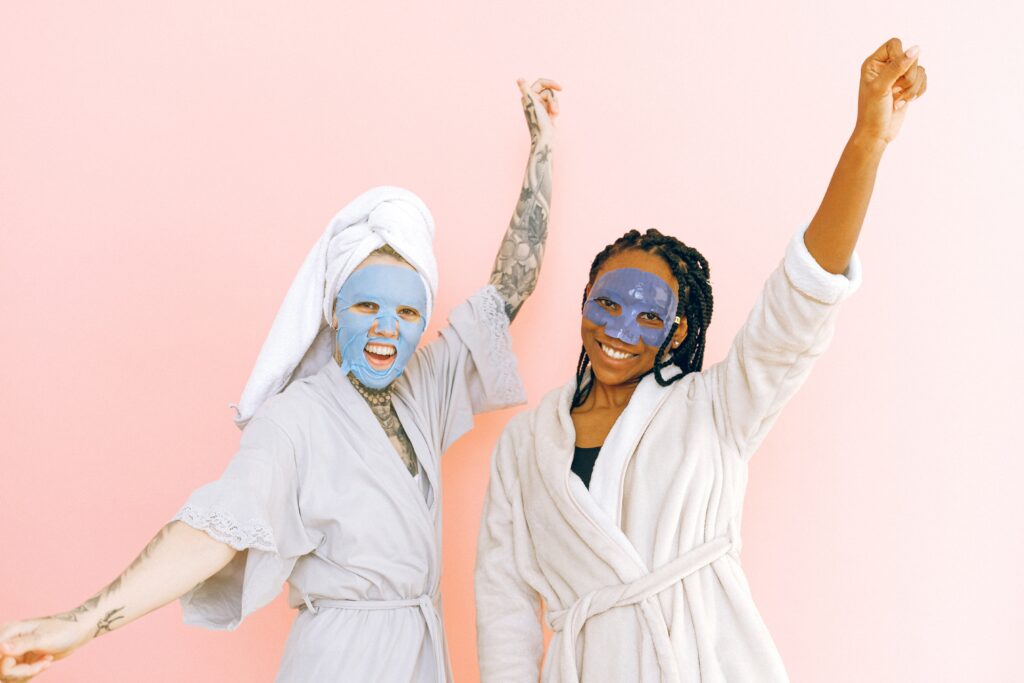 Saratoga, New York, notorious for the city's Saratoga Race Course and horse racing tourism, also touts namesake mineral water springs (surrounded by mystique and myth and said to be healing), the iconic concert venue Saratoga Performing Arts Center, historical sites, and Victorian architecture. The area is also steeped in American war history and battle sites, going back to George Washington and Benedict Arnold. You'll also have access to world-renowned spas, high-end boutiques, and shops, artisan foods, art galleries, the Museum of Dance, adorable bed & breakfasts and inns, the Saratoga Arts Center, and, if you're a gambling woman, the Saratoga Casino Hotel. You and your best girlfriends will have no lack of comforts on a winter escape to Saratoga Springs.
Get Your Free Travel Guide to Saratoga, NY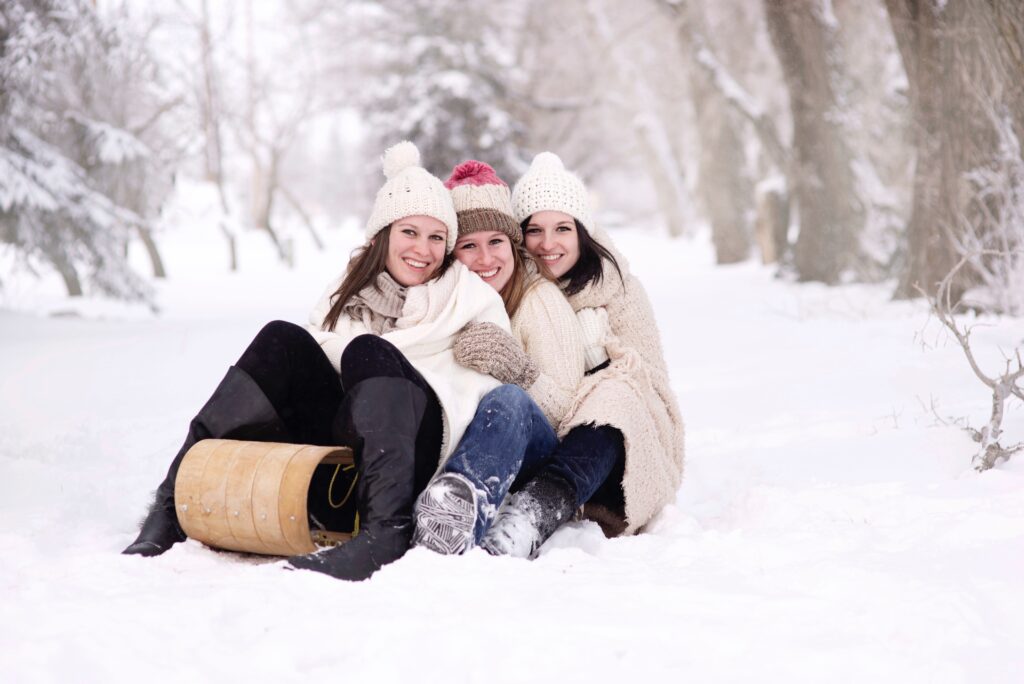 Winter in New Hampshire offers a cozy, rural New England feel that can make your Gal-entine's getaway feel like a storybook. Over 30 alpine or cross-country ski resorts, apple cider mills, and close driving proximity to Vermont, Massachusetts, and Maine make this an ideal escape. Cozy up by a ski lodge fire with hot cocoa, visit a maple syrup farm, check out the highest Northeastern peak (Mount Washington), enjoy local farm-to-table fare, see ice castles, ride the scenic railroad, and shop the quaint arts & crafts, antique, and boutique sites selling uniquely New Hampshire wares– tax-free!
Get Your Free Travel Guide to New Hampshire's White Mountains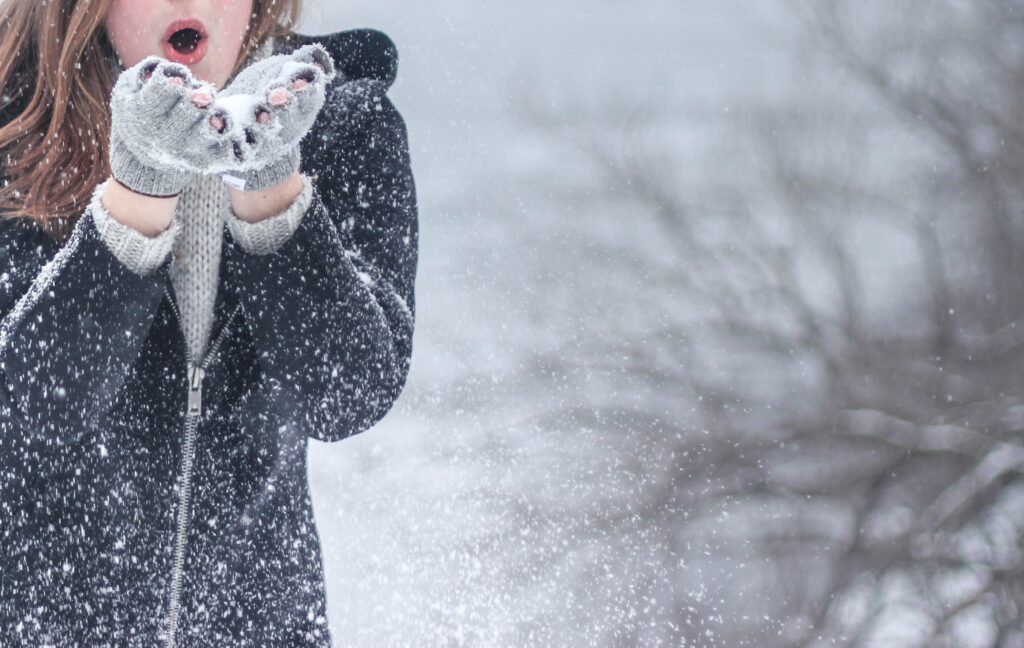 If you and the girls want a Gal-entine's Day getaway, consider the winter wonderland that is the Smoky Mountains of Tennessee. Great Smoky Mountains National Park is stunning and serene in the wintertime, as wildlife hibernates. Skiing, snow tubing, checking out enchanting frozen waterfalls, or exploring the stead's vibrant arts & crafts community might be just what you're craving. Speaking of cravings, while you're there, make sure to also sample some classic Tennessee barbecue, fresh mountain trout, buttermilk pancakes with local mallet syrup, cornmeal grits, local jams, Cherokee fry bread, Smokey mountain moonshine, or other remarkable local foods. The Smoky Mountain town of Gatlinburg will be lit up with the twinkling lights of the annual Winterfest, so be sure to add that to your list of attractions to explore if you visit in mid-February. Also, note that the Titanic Museum of Pigeon Forge is the largest Titanic museum experience in the world and has plenty of winter events.
Get Your Free Travel Guide to the Smoky Mountains, Tennessee
We hope you have the opportunity to get away with your girlfriends this winter and celebrate the special ladies in your life. Check out our free travel guides for more inspiration, and start planning your Galentine's Getaway today!