Travel enthusiasts love to experience new sights, sounds, cultures, and flavors. America is a fantastic place to travel in terms of food culture. Different regions of our vast country offer an amazing variety of delicious experiences. If you are dreaming of a new adventure but don't know where to begin, why not visit one of the best food festivals in the United States? Whether you love wine, seafood, beer, or seasonal harvests, you have mouth-watering options all over the country to choose from!
Northwest Cherry Festival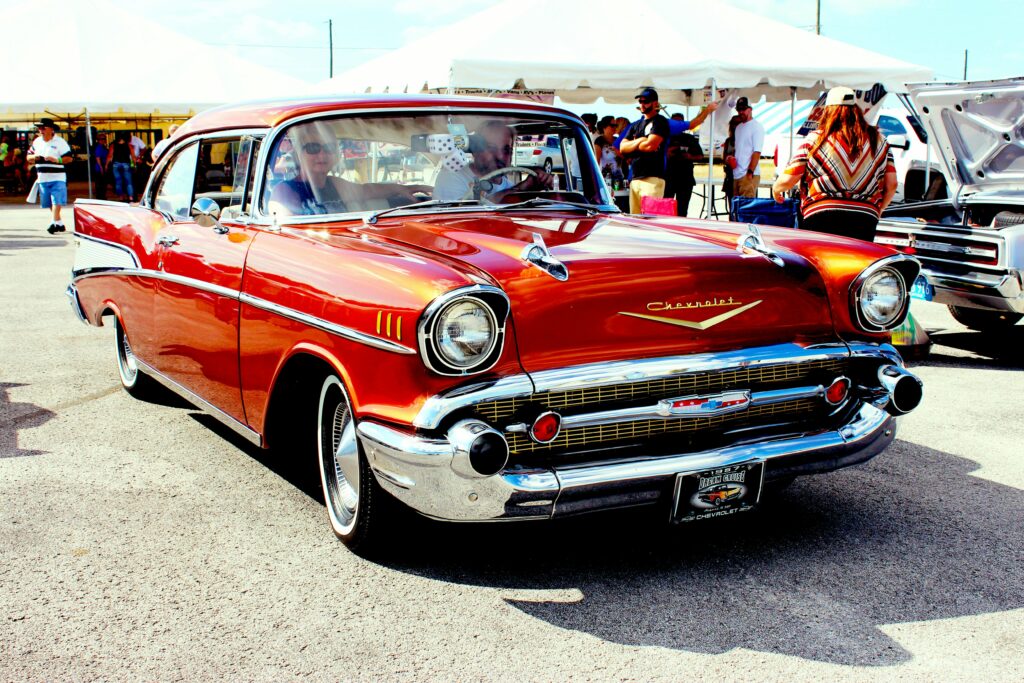 If you love bright, flavorful cherries in all their manifestations, book a trip to Oregon's Mt. Hood Territory. The infamous Northwest Cherry Festival is a sight to see! This uniquely Oregon experience has something for everyone to enjoy. This event includes a Cherry Festival Parade, a classic car show, carnivals, parking lot dances, live music, a quilt show, a Cherry Fest coronation ceremony, a community breakfast, and more. If you like athletics, register for the Teddy Bear Fun Run or the co-ed adult softball tournament. And of course, partake in the abundance of delicious cherry pies, jams, cakes, syrups, tarts, and other cherry creations. This is truly one of the best food festivals around. The surrounding area features gorgeous views, hiking, wildflower fields, and crisp, fresh air, so be ready to take lots of photos of the landscape.
Be sure to get your Oregon's Mt. Hood Territory Free Travel Guide here before you plan your excursion. It will be a treat!
Get Your Free Oregon Travel Guides
Bloomin' BBQ Music and Food Festival
Tennessee's stunning Smoky Mountains are arguably home to the best barbecue in the country. At the Bloomin' BBQ Music and Food Festival, you will see the best barbecue pitmasters in the state battling it out. You will also hear the area's top soul vocal musicians competing! The result? You get a peak experience for multiple senses- especially since the Smoky Mountains are also one of the country's most visually beautiful spring settings! As an aside, if you can't visit Tennessee in the springtime, consider the wonderful fall Harvest Fest at Dollywood in the fall. Autumn treats, pumpkin lanterns, and Appalachian food fare also make for a cozy pre-winter culinary experience. Secure your Tennessee Smoky Mountains Free Travel Guide here and start to prepare for a one-of-a-kind food adventure.
Get Your Free Tennessee Travel Guides
Taste of Chicago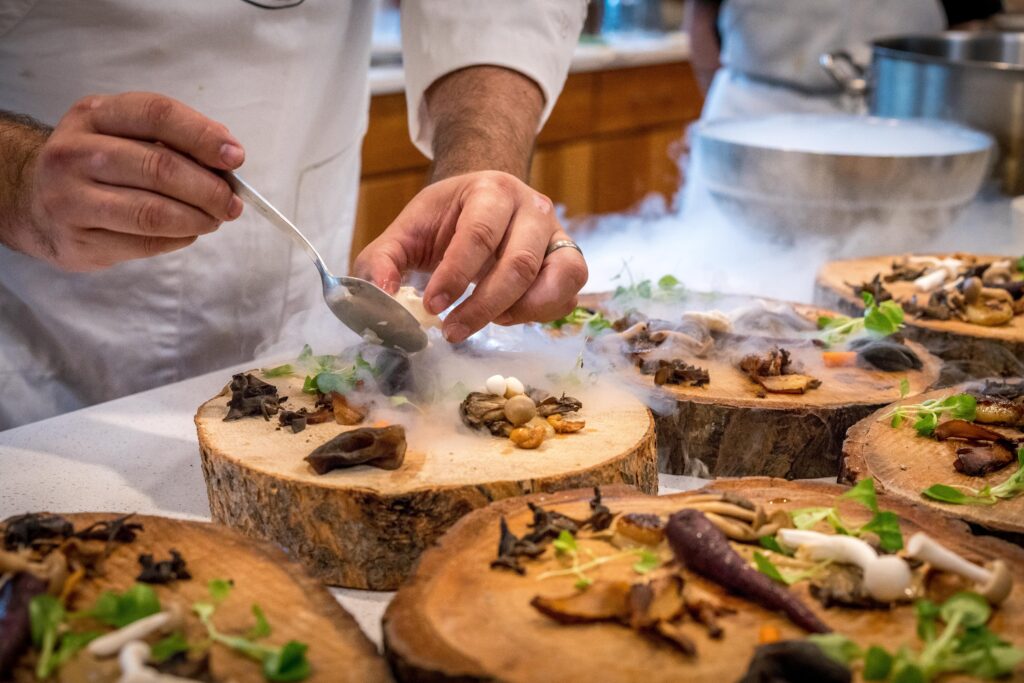 Chicago Southland is a glorious, sprawling, green suburb, close to the windy city yet free from pollution, congestion and traffic. We recommend the beautiful lodging and dining in this area, which is a brief commute to the unmatched Taste of Chicago food festival. Since 1980, this free summer event has been feeding diverse cultural food menus to the community in various parks across the iconic city. Do you love Thai, Senegalese, Indian, Italian, or traditional American pub fare? Whatever your taste, you can indulge in the foods you love, made by the best cooks in this historic city. While there, make sure to try one of the region's specialties, the classic Chicago deep-dish pizza.
Pack your Chicago Southland Free Travel Guide into your suitcase and get ready for one of the best food festivals out there.
Get Your Free Illinois Travel Guides
Cottonwood Old Town Annual Chocolate Walk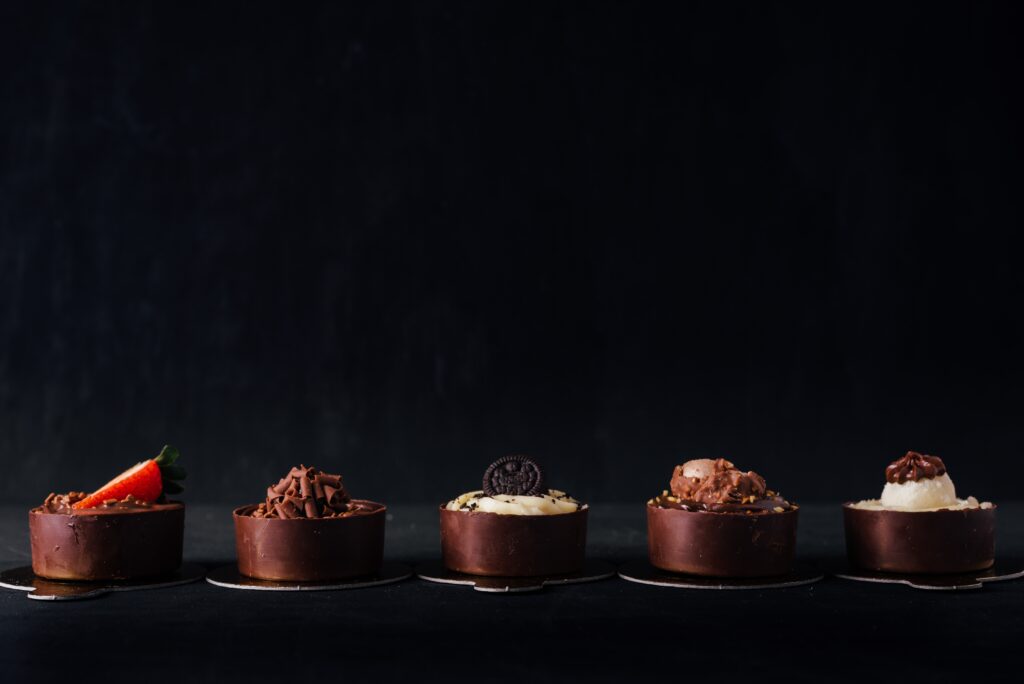 Are you a chocolate lover? Have you always wanted to explore Arizona? Why not experience both of these dreams at once? The Old Town of Cottonwood, Arizona boasts a quaint Annual Chocolate Walk. Chocolate Walk events are inclusive and fun for all ages. As you stroll through the historic Old Cottonwood district, shops, boutiques, tasting rooms, and restaurants are open with samples and beautiful decor. This winter seasonal event includes a Christmas parade, live holiday music, and a holiday light show. Click here for your Cottonwood Free Travel Guide to get tips on the best sightseeing, hot spots, and dining for your trip.
Get Your Free Arizona Travel Guides
Chesapeake Beer, Wine & Crab Festival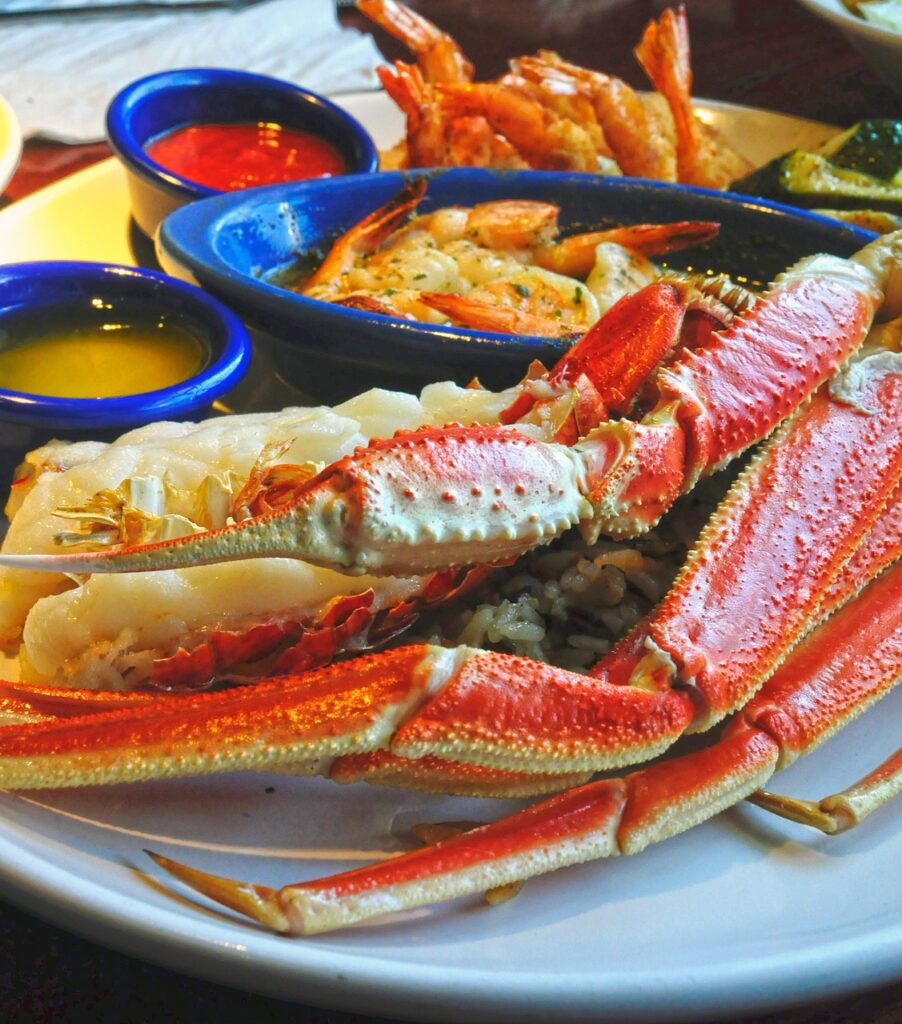 Baltimore, Maryland, and the Chesapeake Bay area are famous for some of the world's best seafood, such as crab boils, crab cakes, and oysters. The Chesapeake Beer, Wine & Crab Festival is a dream come true for folks who love these flavors. The event features a crab house with all-you-can-eat crabs cooked to order, endless beer and wine, family fun and amusements, and live music. Ticket costs cover unlimited access to food and fun. While in the region, explore Prince George's County, the Deep Creek Lake area, Queen Anne's County, and Carroll County for lots of additional local natural beauty and entertainment.
Check out all of our Free Maryland Travel Guides for more ideas on creating your dream culinary vacation in Maryland.
Get Your Free Maryland Travel Guides
Battle of the Gumbo Gladiators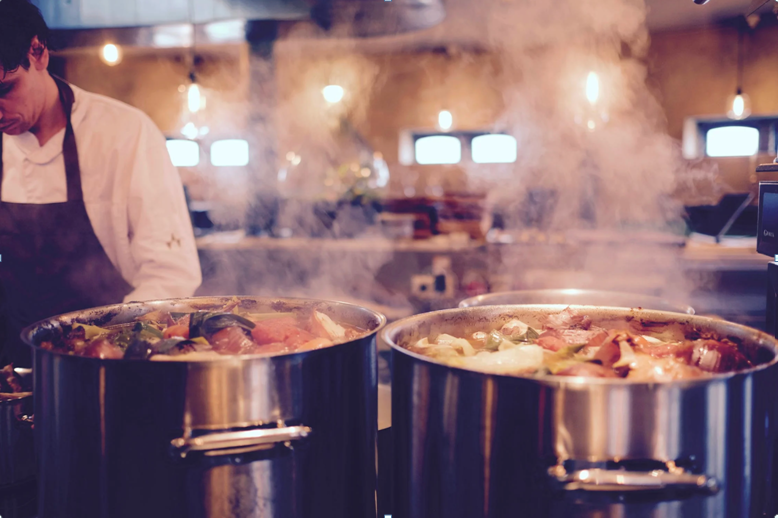 Historic Shreveport, Louisiana holds a reputation for having vibrant nightlife, out-of-this-world Cajun street food, and warm Southern hospitality. You can experience them all at the Battle of the Gumbo Gladiators Cook-Off. This high-profile event benefits regional Youth Justice volunteers. Enjoy some tasty, gold-star gumbo for a good cause. Clever and delectable gumbo categories you'll sample include seafood, non-seafood, and "Gumbo of the People". Around forty teams of competitive cooks will participate!
Plan your trip to include visits to the best restaurants, historic sites and spas Shreveport has to offer. Get our Shreveport, Louisiana Free Travel Guide here!
Get Your Free Louisiana Travel Guides
Finger Lakes Wine Festival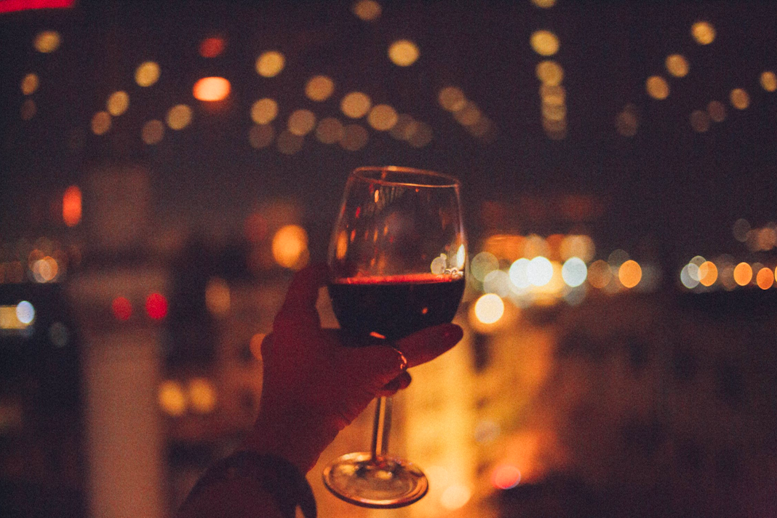 The Finger Lakes Region is an excellent long vacation or weekend getaway destination for those who want to enjoy both nature and food at its finest. Whether you go with a partner, family member, or friend, the warm accommodations, picturesque settings, and local food and wine will not disappoint. The Annual Finger Lakes Wine Festival in Watkins Glen has it all! You can enjoy glamping or camping accommodations, or seek a hotel or cabin offsite. The festival offers fine dining experiences, tastings from the best wineries in New York State, costume contests, live music, and more.
Add the Cayuga in the Finger Lakes Free Travel Guide to your virtual suitcase and start planning your escape today.
Get Your Free New York Travel Guides
National Shrimp Festival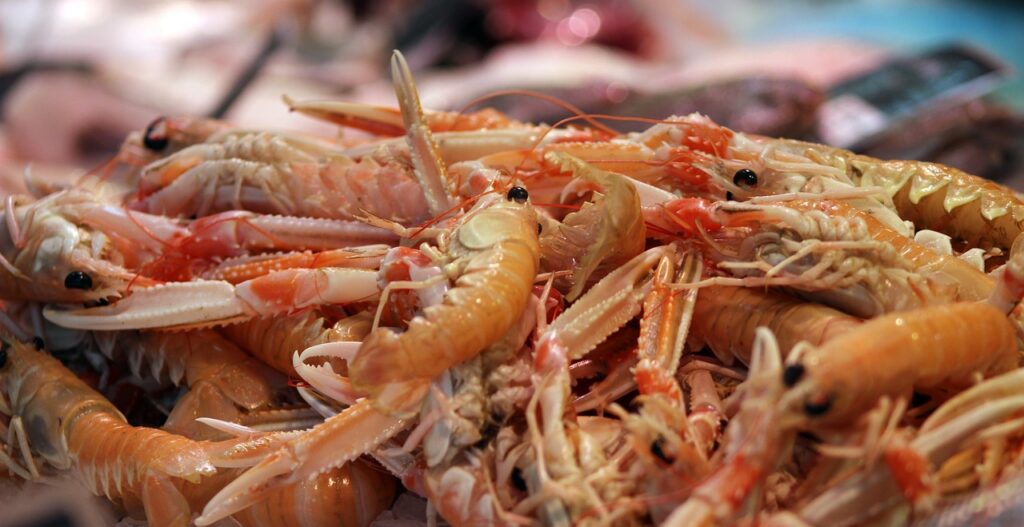 Alabama's Gulf Shores & Orange Beach region touts more than thirty miles of white sandy beachfront. This family-friendly area is also home to the National Shrimp Festival 2023,one of the best food festivals in the nation for seafood. The festival has been going strong for more than half a century, and now draws around a quarter of a million attendees! You and your traveling companions will have a blast at this celebration of local food, art, music, culture, and of course, delectable shrimp in every imaginable form.
Download the Gulf Shores & Orange Beach Free Travel Guide and start planning your trip to Alabama today.
Get Your Free Alabama Travel Guides
Cranberry Festival
Many don't know this, but the state of New Jersey is home to stretches of Cranberry Country. Bedazzled with brilliant ruby-red berries, the cranberry bogs of the Garden State produce the third-largest cranberry crop in the United States! For close to forty years, the Chatsworth Cranberry Festival has celebrated cranberry season with harvest crafts, music, games, and an array of cranberry treats. Check out over 150 vendors and dozens of local eateries. While on your trip, you can also explore the endless number of farms, beaches, resorts, and amusements in the area.
Bring your State of New Jersey Free Travel Guide along and get ready to taste the delicious autumn flavors of the Cranberry Festival.
Get Your Free New Jersey Travel Guides
Plan Your Food Fest Destination Escape Today
What could be more fun than a vacation centered around top-notch food? Planning a food festival excursion is easier than you think. With a little research and planning, you can create the perfect food fest getaway, no matter which season you plan to travel in. Grab your free travel guides and get going! Exquisite American flavors are waiting just around the corner!
Check Out Our Other Free Travel Guides