Carbon County, Wyoming
Discover the Western frontier and "Get Your West On" in Wyoming's Carbon County. Wide-open spaces coupled with low population make for some of the best recreational opportunities to be found.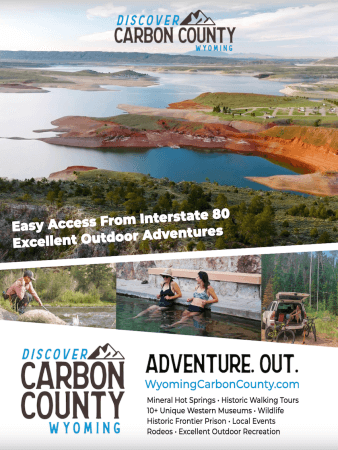 Featured
View Carbon County Guide
Carbon County, Wyoming
---
For some, zen moments don't occur on yoga mats. Carbon County, Wyoming. Request a brochure TODAY! Learn about Carbon County, WY river access, fishing spots, area hiking, campsites, snowmobile trails, wildlife areas and cross country skiing trails.
Get it FREE
Discover All Carbon County Guides