One of the best ways to be entertained is to explore beverage trails with friends! We've compiled terrific destinations that feature some of the top wineries, breweries, and distilleries in the country. Plan your next trip to enjoy incredible drinks with great company on one of the best beverage trails in the U.S.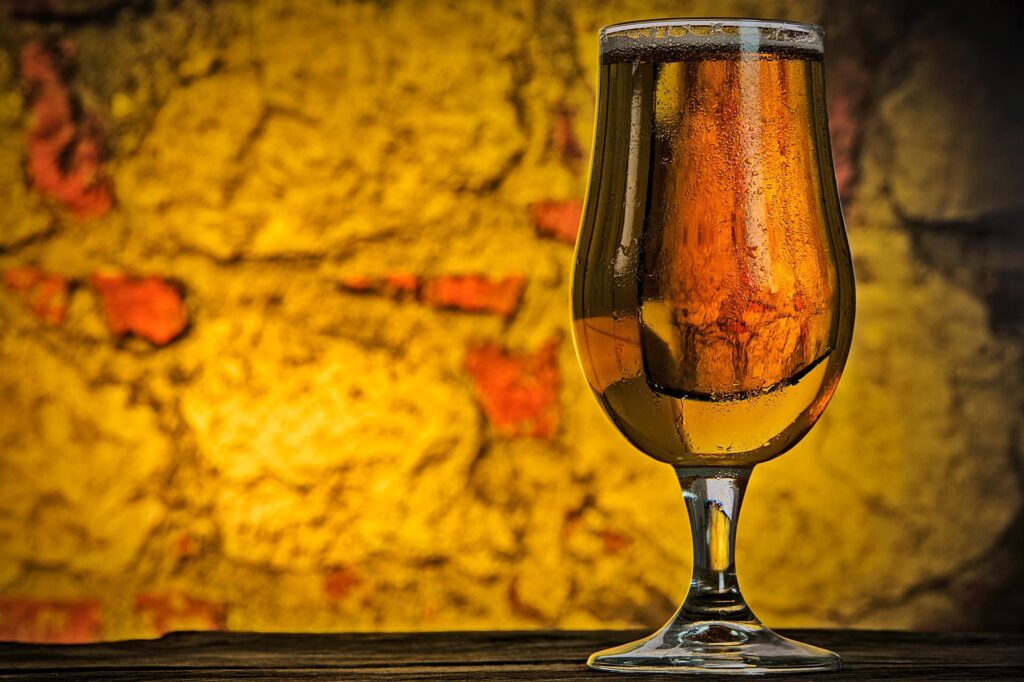 The Sullivan Catskills, just an hour and a half from Manhattan, is a rural destination tucked away in the mountains. According to Travel and Leisure, the Sullivan Catskills is one of the top small towns to visit in 2022 for hiking, boutique hotels, and breweries.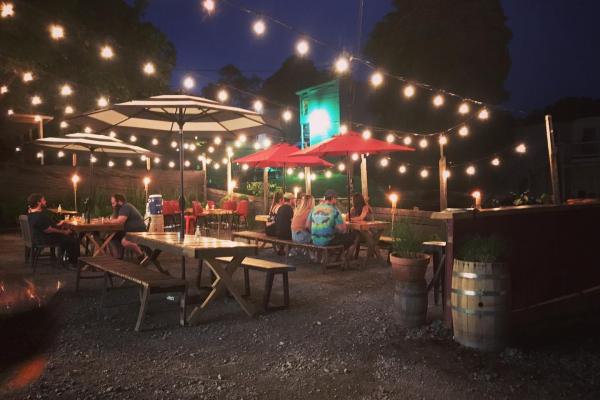 The Catskills Beverage Trail is one of the best beverage trails in the U.S. and includes a roster of regional wineries and breweries. Stop at Rip Van Winkle Brewing Company, home of the brew that won Gold for International Lager at the 2021 Great American Beer Festival. The Vineyard at Windham, also featured on the trail, sources the best wines that New York State has to offer. Here is the complete list of the destinations on the Catskills Beverage Trail.
Pair your beverages with a wide range of delicious foods – the Catskills features everything from quaint country pubs to gourmet restaurants. This beautiful region is a desirable destination all-year round. Participate in popular outdoors activities like fly fishing, rafting, or tubing in warmer months. Or, stop at one of the Catskills famous mountains for winter sports. You can also visit the Catskill Art Society Arts Center, which is located at the same place as the historic 1969 Woodstock Festival.
For more inspiration, check out our Free New York State Travel Guides.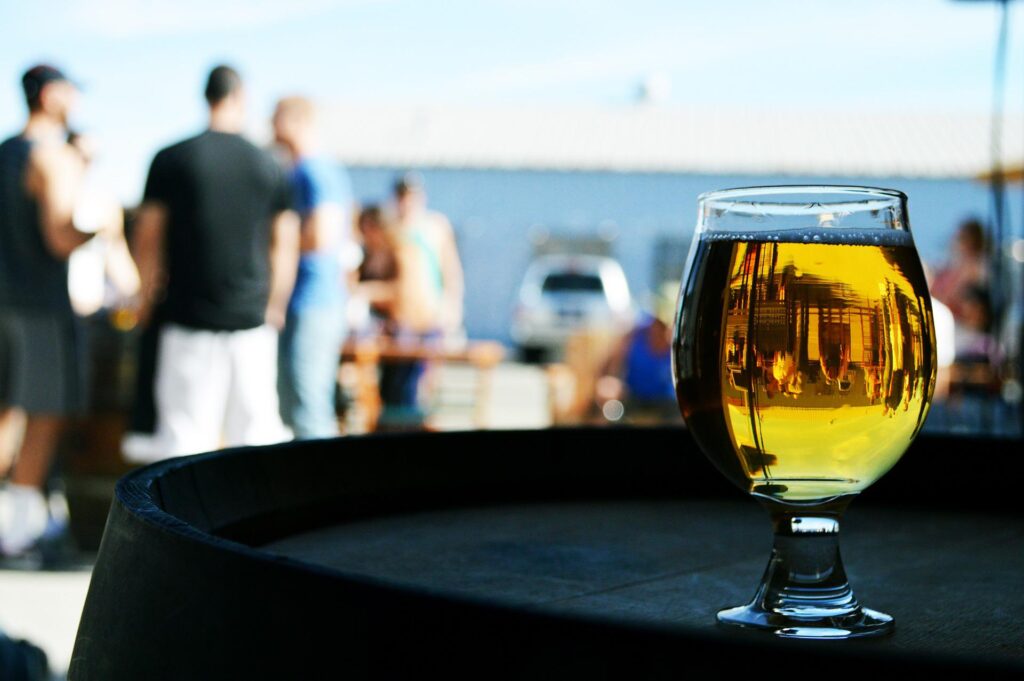 Cape May, located on New Jersey's Southern Shore, is a quaint beach community. Its historic homes, charming shopping district, and stunning beaches make it a lovely place to visit. Cape May is also growing its reputation for its impressive lineup of wineries, breweries, and distilleries.
Cape May features seven winery locations, nine craft micro-brewery spots, and three craft distillery establishments. These provide fantastic year-round beverage options at the shore. Enjoy tastings at Hawk Haven Winery & Vineyard located on a farm hat's over 100 acres nestled between the Delaware Bay and the Atlantic Ocean. Stop at Cape May Brewing Company where the Tasting Room is one of the largest in the state and also features a Beer Garden. Here's the full list for destinations on Cape May's Beverage Trail.
While in Cape May, stay in one of its famous bed & breakfasts. The town layout is perfect for bike riding. Another favorite activity is to climb to the top of the historic lighthouse. Check out our Free New Jersey Travel Guides to help plan your trip.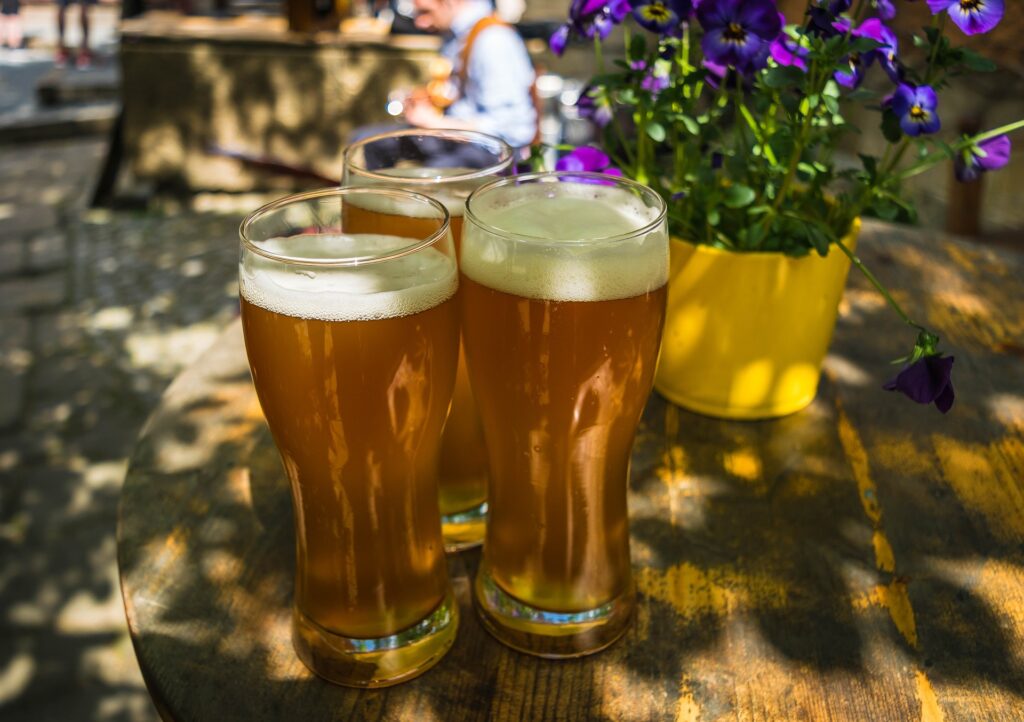 White Mountains, New Hampshire
Nature lovers from around the world know and love the White Mountains in New Hampshire. The highest peak in the Northeastern U.S. –Mount Washington– is a favorite scenic destination. There are commanding views of the mountain all throughout the region.
The surrounding towns also have an impressive array of breweries. Tuckerman Brewing Company in Conway, NH features an outdoor beer garden with heaters and fire pits for the colder weather. Tuckerman Brewing's Pale Ale, its flagship beer, is a fan favorite! It's a year-round dry hopped brew with a strong malt character and a floral yet spicy hop quality. Woodstock Inn Brewery, New Hampshire's premier craft brewery, features a 30-barrel production facility and sells its beer at fine outlets across New England. Here's a list of breweries on the White Mountains Beverage Trail.
When you're not drinking, explore some of the hundreds of hiking trails throughout the region. Additionally, don't forget to take advantage of the tax-free shopping. Depending on the time of year you travel, the White Mountains feature some of the best skiing on the East Coast at places like Bretton Woods, Cannon Mountain, and Attitash Mountain. When there isn't snow, those resorts also offer mountain biking, gondola rides, and other activities.
Check out our Free New Hampshire Travel Guides to plan your trip today.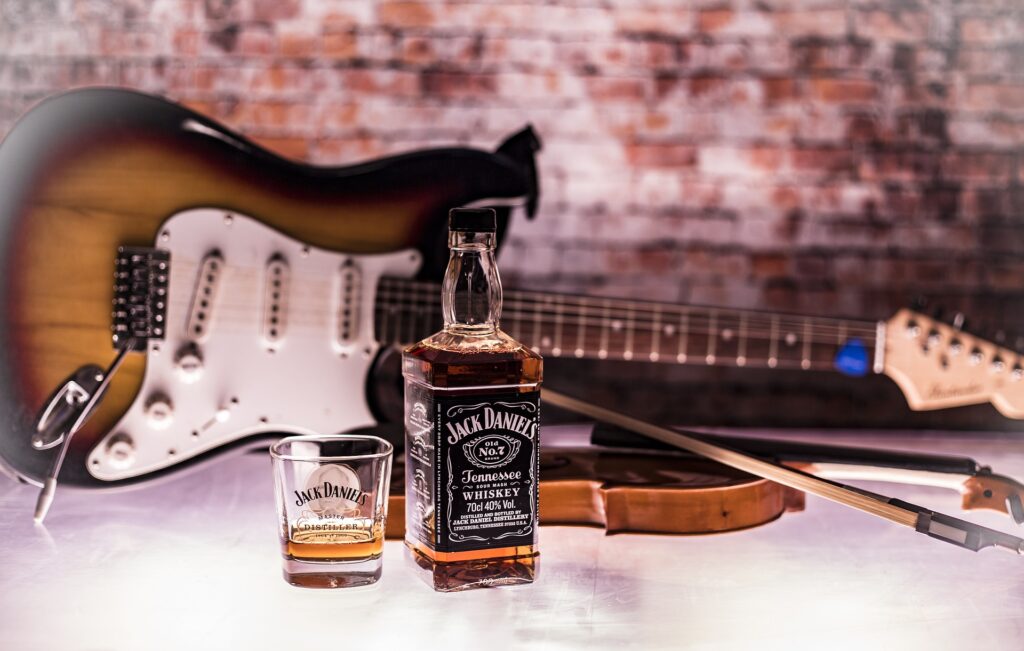 The Smoky Mountains are known for its outdoor splendor. The abundant trees, waterfalls, and rivers are why we call Blount County an Outdoor Enthusiast's Paradise. There are over 900 miles of hiking trails throughout the region! This area is famous for its campgrounds.
In addition to nature, there are many fun attractions in the surrounding towns. Tennessee is world-renowned for its whiskey, and there are destinations from the Tennessee Whiskey Trail that are accessible in the Smoky Mountains. Visit the distilleries and savor incredible whiskey on one of the best beverage trails in the U.S.! These distilleries are open for tours and tastings, and many of them also serve moonshine. The Ole Smoky Holler is America's most visited distillery. For $5, you can sample moonshine that tastes like apple pie, lemon drop, and more. The Holler also hosts free live music for visitors. Here's the full list of Great Smoky Mountain distilleries on the Tennessee Whiskey Trail.
While in the Smokies, take advantage of the antique shops, country stores, and a wide variety of restaurants as well. Check out our Free Tennessee Travel Guides and start planning your trip today.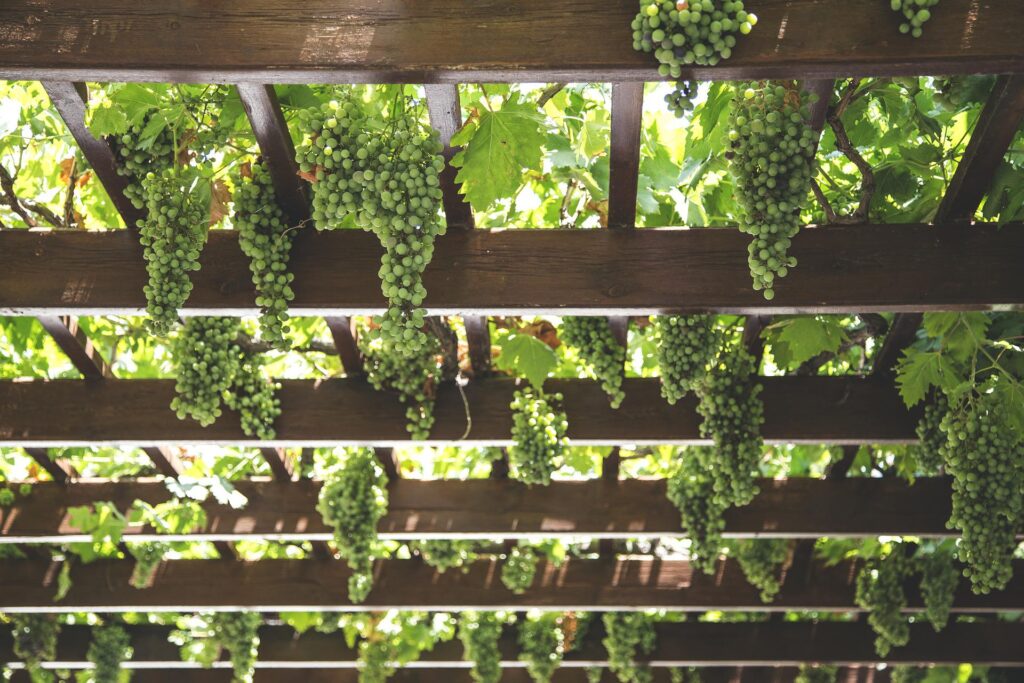 Cayuga County in the Finger Lakes, New York
Cayuga in the Finger Lakes region has stunning state parks, gorges, and waterfalls. What the Finger Lakes region is best known for though is its award-winning wineries. USA Today's national poll in 2018 named the Finger Lakes as the #1 wine region in the U.S.! The region hosts more than 120 wineries. Its most popular red varieties include Pinot Noir, Cabernet Franc, and Merlot. The region's most famous white varieties include Riesling, Gewurztraminer, Chardonnay, and Pinot Gris. Given the expansive amount of winery options, here's a resource to help you find your favorite Finger Lakes wineries.
While you're in the area, Fair Haven Beach State Park is a beautiful destination, with 823 acres on Lake Ontario. It's one of the best public lakefronts in New York. Or, visit Fillmore Glen State Park, which features unique geological formations, five waterfalls and a botanically rich glen. Check out our Free New York State Travel Guides for more information.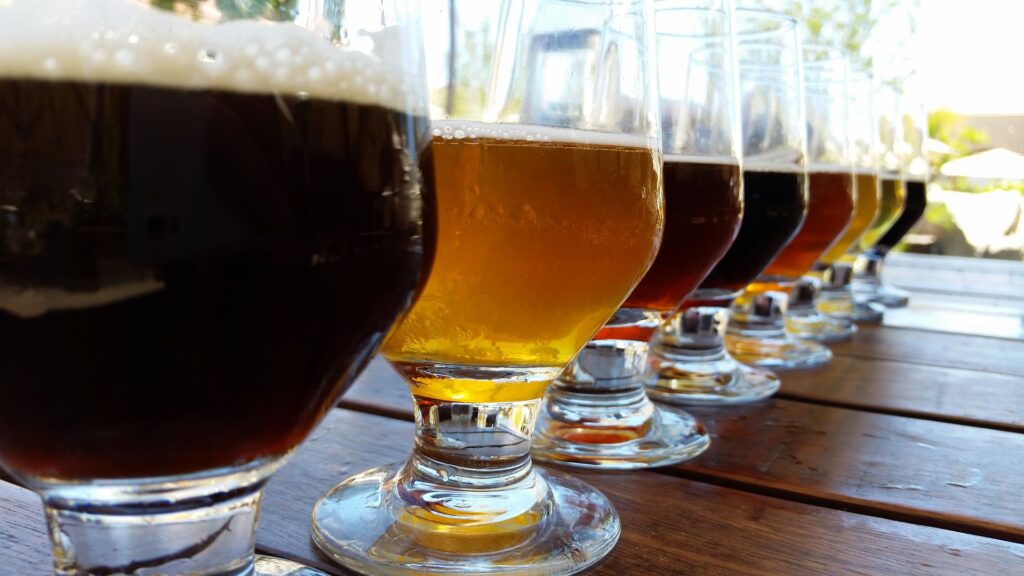 People from all over travel to Cooperstown to experience the National Baseball Hall of Fame & Museum. Cooperstown has much more to offer beyond being a legendary baseball town. The Cooperstown Beverage Trail is a fantastic way to enjoy your favorite beers, wines, and other spirits – it's one of the best beverage trails in the U.S.! The 37-mile-long beverage trail is New York State's first official cuisine trail. It features breweries, wineries, a distillery, and a historic cider mill where you can sample world-class beverages. At each location, you can enjoy tastings, take a tour to get a close-up look at how the beverages are made, and look through the specialty shops. Brewery Ommegang is the birthplace of New York's craft beer revival. It's a farmstead Belgian-style brewery that's won a number of national and international awards. Here's the complete list of destinations on the Cooperstown Beverage Trail.
While you're in Cooperstown, take advantage of the natural beauty – there are 5 New York State Parks in the area with plenty of waterways. There are wonderful hotels, lakeside motels, and quaint bed & breakfasts for your stay in Cooperstown. Check out our Free New York State Travel Guides for helpful information.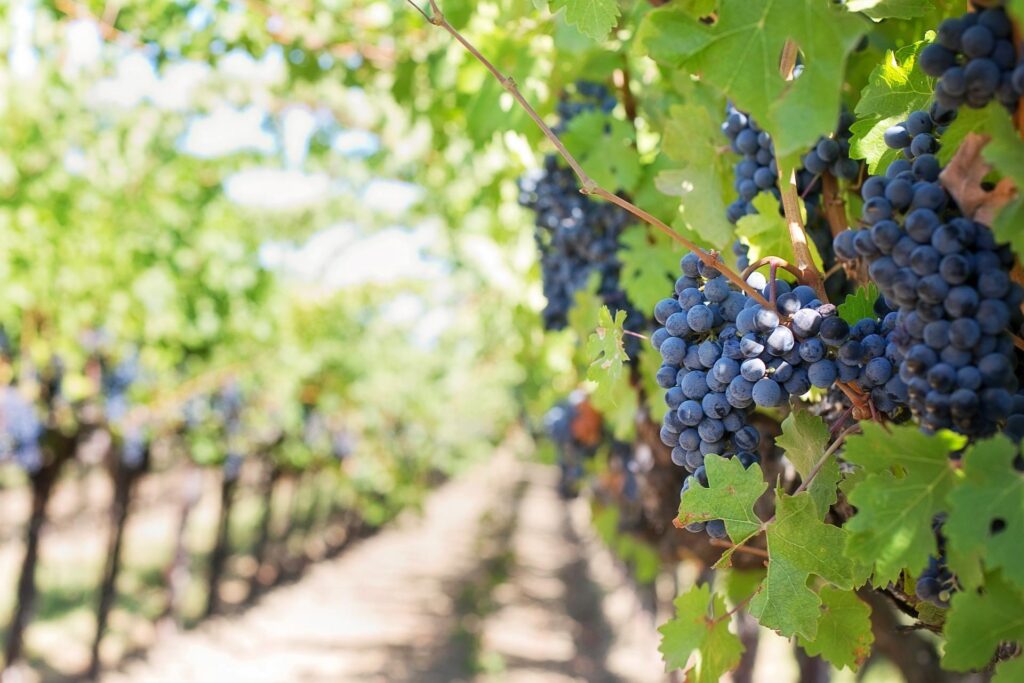 The Willamette Valley and Mt. Hood Territory
Oregon's wine country is a place of wilderness, panoramic views and natural beauty. There are more than 500 wineries in the area, which produce award-winning varietals such as Pinot Noir, Cabernet Sauvignon and Shiraz. Pair the wines with mouth-watering meals from the renowned farm-to-table restaurants which dot the region.
Outdoor enthusiasts will love the waterways, hiking, and biking, including the Willamette Valley Scenic Bikeway, which spans 132 miles along the Willamette River. The Willamette Valley also has a thriving arts and culture scene, with impressive music, theater and visual arts, including larger-than-life sculptures and fantastical murals on buildings throughout the towns. Be sure to take advantage of the tax-free shopping at the local boutiques as well, for one-of-a-kind finds.
In the eastern part of the valley, by Mt. Hood National Forest, you can explore the beautiful small towns of the Mt. Hood Territory. Savor life in the country with a tour of the family farms along the Molalla Country Farm Loop, where you can meet purveyors of local food and wine. Explore the breweries, cideries and distilleries along the Mt. Hood Territory "Tap Trail" and check out the growing craft beer scene, stopping for a brew at one of many fine establishments such as Vanguard Brewing.
To plan your trip to this breathtaking region, including itineraries and lodging information, check out our free travel guide.
Whichever destination you choose, we hope you're able to expand your palette and savor the flavor of some of these incredible regions across the country. For more travel inspiration and guides for other special destinations across North America, visit our site.