Memorial Day is a time for commemoration – it's a time to celebrate both our great country and the brave men and women who have sacrificed their lives to keep us safe and free. In the spirit of patriotism, we think there's no better way to celebrate than by spending the first long weekend of the summer exploring this beautiful country we call home!
Between postcard-worthy landscapes, historical sites, and thriving food scenes, these four destinations have all the fixings you and your crew could need for an iconic holiday weekend. Whether you're looking to appreciate the charm of a small town or stroll through museums, you can rest easy knowing that your Memorial Day weekend plans won't disappoint!

Washington DC
The capital is a hotbed for tourism during the Memorial Day weekend and with good reason! After all, what better way to celebrate such a patriotic holiday than to spend it in our nation's capital? You can't miss the national Memorial Day parade – it's the largest Memorial Day parade in the country! The festivities start at 2 pm along Constitution Avenue but try to get there early to make sure you have a spot to see all of the action.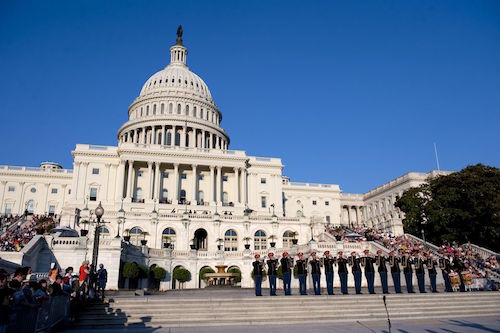 Aside from the parade, the city will be buzzing with concerts, sporting events (try to catch a Nationals game while you're there!), and free activities for the whole family. A can't-miss event is the free awe-inspiring Memorial Day Choral Festival that happens on Sunday, which will feature 300 voices accompanied by the U.S. Air Force Orchestra singing patriotic classics in honor of the holiday.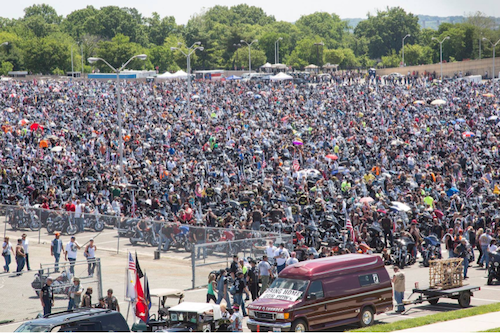 Since it's such a popular destination, we recommend planning your trip as early as possible to ensure you're able to book your desired accommodation and activities without added stress.
Get Your Free Washington DC Travel Guide
---
Atchison, KS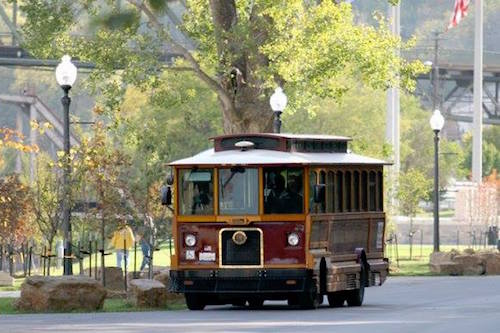 Atchison is a small but mighty destination for the history buffs out there who like to mix vacation with education – five museums and over 20 historic sites are packed in the city's modest 8 square mile expanse.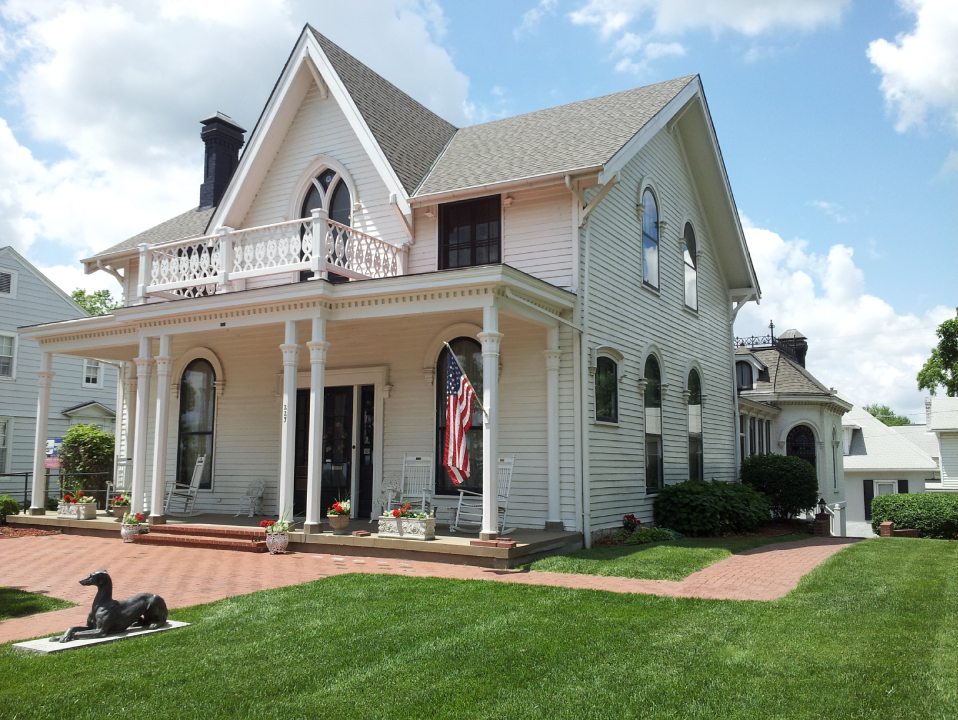 Did you know that Amelia Earhart was originally from Atchison? Well, now you do. Celebrate a pioneer in American aviation and take a tour of the home that built the iconic aviatrix for a step back into the turn of the 20th century. After hitting the museum, you've got to go see the amazing living portrait of Amelia herself. Created by famed Kansas artist Stan Herd, the portrait is truly larger than life – it takes up an acre of farmland!
To continue on your history-filled American adventure, hop on the Atchison trolley for a comprehensive tour of Victorian mansions, historic sites and impressive views of the Missouri River.


Get Your Free Atchison Travel Guide
---
Long Island, NY
A Long Island Memorial Day getaway is perfect for those traveling with big groups or with their families – there's a seemingly endless list of things to do! Think beach days, mansion tours, winery tours, award-winning restaurants, and enough events to easily fill up a weekend calendar.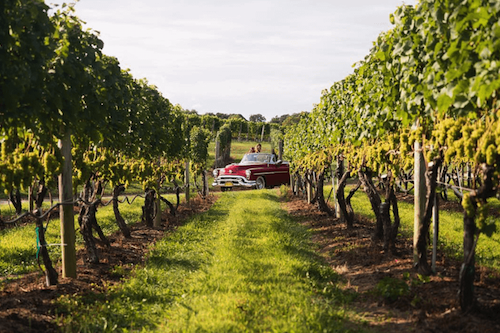 When you need a break from the coastal sun, don't miss out on the blooms at LongHouse Reserve, a 16-acre sculpture garden that just begs for a day spent lounging among the flowers for a picnic. Then, head down to Riverhead's Main Street to marvel at the chalk masterpieces lining the street at the East End Arts Street Painting festival.
Traveling with kids? The Bethpage Air Show takes to the skies at Jones Beach in honor of Memorial Day – the little ones will love seeing the airplane acrobatics and plumes of colorful smoke do a dance in a patriotic display of aviation. And don't forget the parades! A number of Memorial Day parades will be happening across the island.
Get Your Free Long Island Travel Guide
---
Warren County, OH
They don't call it Ohio's Largest Playground for nothing! Located in Southwest Ohio, Warren County is a one-stop destination for all-American family fun – and they do it so well. Whether you're traveling with little ones or just a big kid at heart, a day dedicated to Kings Island is a must because, well, who doesn't love the thrill of a roller coaster? Lucky for those adrenaline-seekers, Kings Island has eleven of them.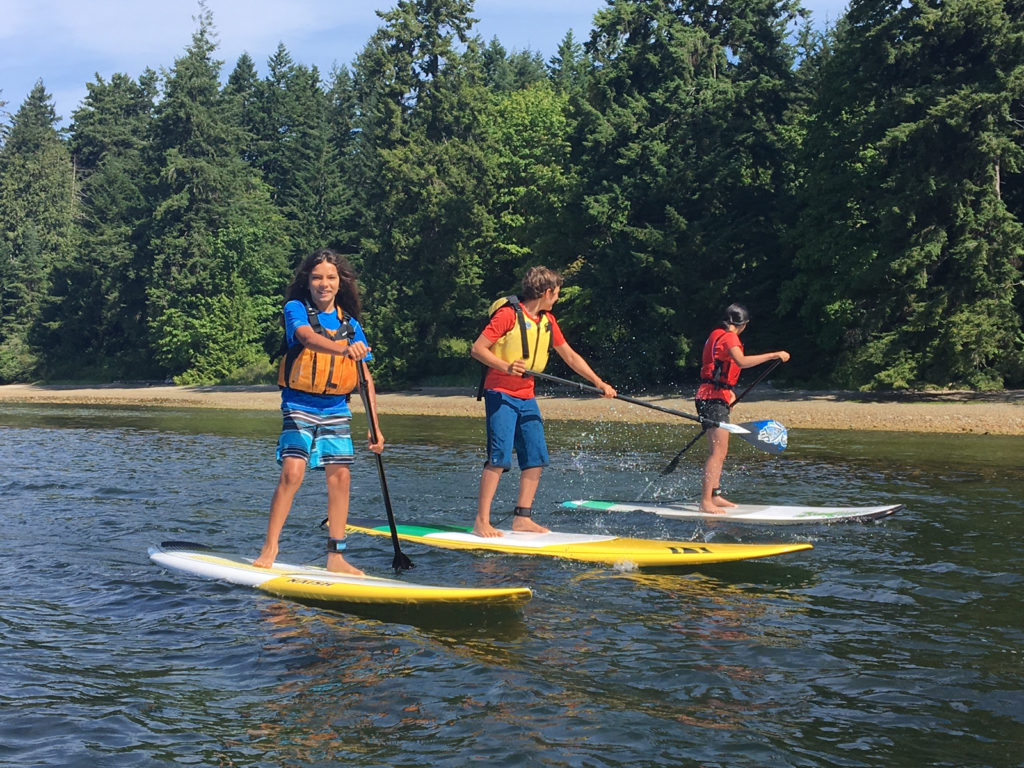 If roller coasters aren't your thing but the outdoors are, you can't miss the annual Memorial Day Campout in Caesar Creek State Park. The event marks the beginning of the season for the park's naturalist programs which include canoeing, kayaking, stand-up paddleboarding, archery and more. The best part? It's all free. Talk about putting the free in freedom!