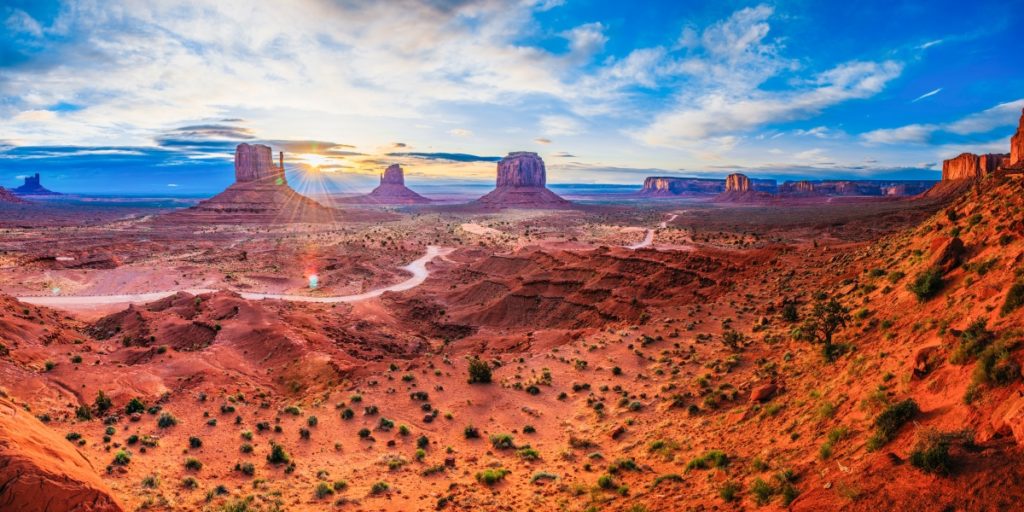 As winter comes to its close and we move into March it's time to think about your "spring break". Here at Travel Guides Free, we understand the wanderlust that comes after we've made it through the dreary months after the holiday season. You can use spring break as a just a "getaway" to refresh and/or a way to explore a new destination.  Whatever you decide, whether you're ready now for a spring getaway road trip or planning for the near future, we've found a few off the beaten path destinations you will enjoy!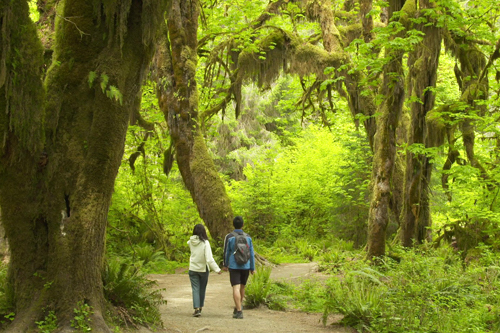 This destination is the place that sparks your senses! It's a nature lover's dream come true with hiking, biking, and water sports ready to be enjoyed. The diverse opportunities will allow you to explore the Olympic Peninsula within its entirety. Hike over 600 miles of mountain trails, venture out into the rain forest or relax in a national park lodge such as Sol Duc Hot Springs Resort and perhaps one of its mineral hot springs. From local farms and culinary scenes to unique events and art galleries, we promise that you'll find something that speaks to you here!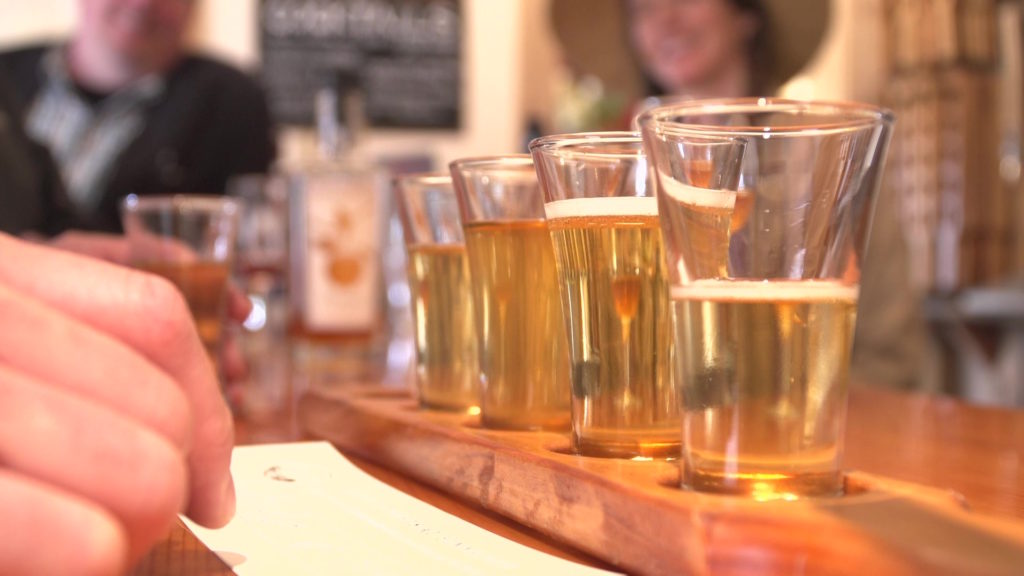 Seattle is only a day trip away which is a tranquil break from the hectic day to day as a sanctuary for wildlife. Check out the Discovery Park that's full of hiking trails, rugged coastline, and views of the Olympic and Cascade Mountains. Experience over 534 acres of nature park allows you to pick your landscape: streams or thickets, meadows or sea cliffs, etc. You can also enjoy wildlife viewing trails, which is a perfect activity to do with as a group. Don't forget to stop by the park's West Point Lighthouse and take in an unbeatable view.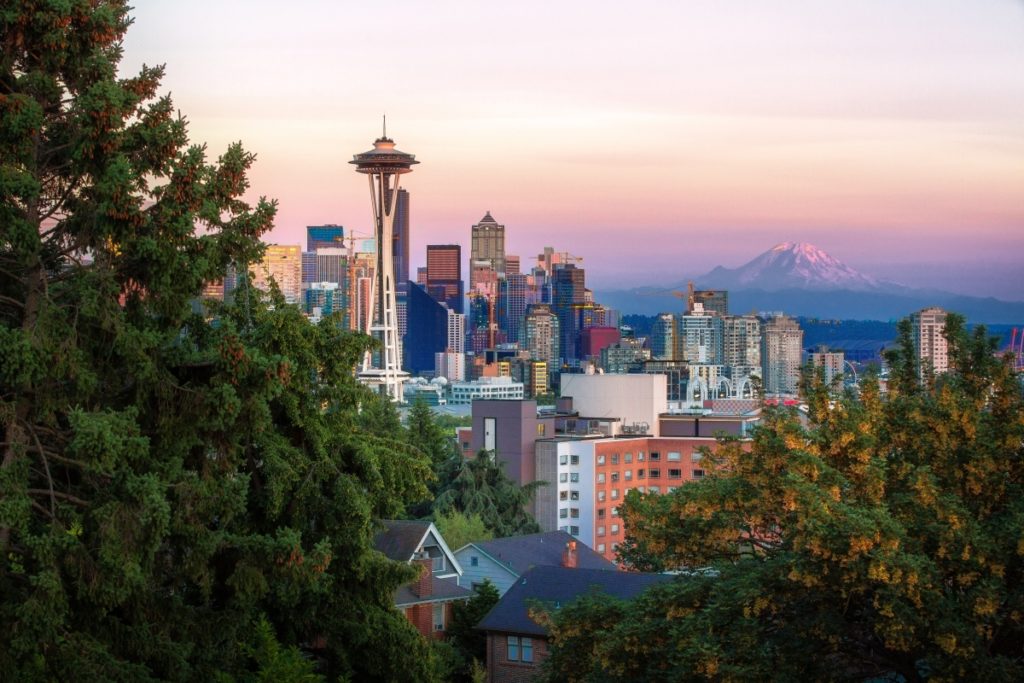 Free Olympic Peninsula Travel Guide
---
Rio Rancho, New Mexico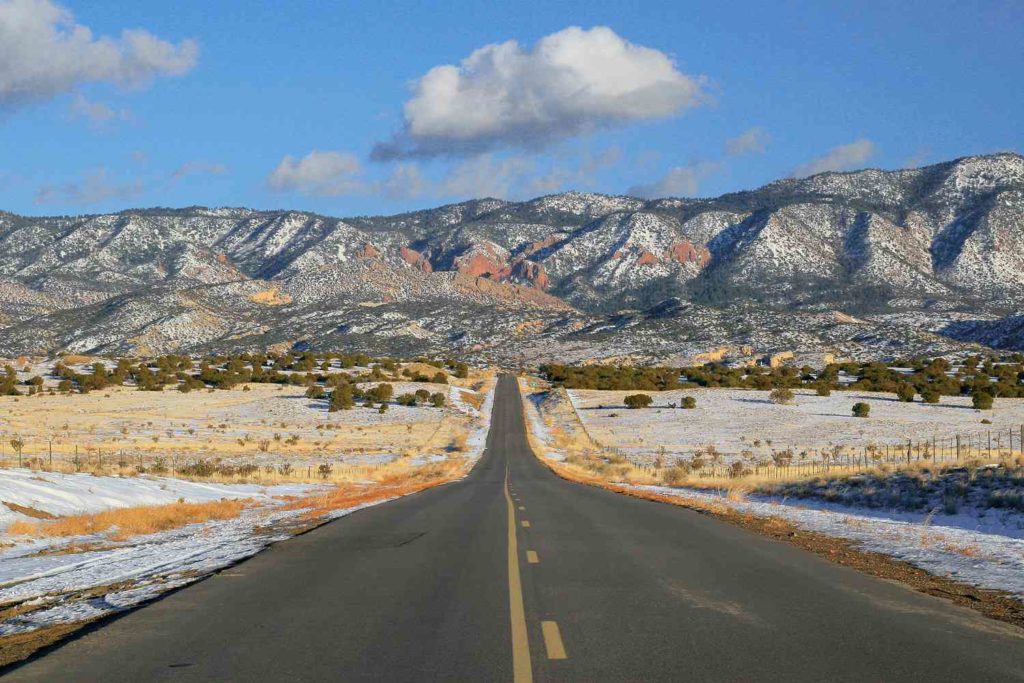 Rio Rancho is the place to play! The city of Rio Rancho was founded in the 1960s on 55,000 acres of land just outside of Albuquerque. This destination is a colorful tapestry of attractions like archeological ruins, rural landscapes, and high-tech attractions. Experience the unique culture of New Mexico by visiting pueblos once inhabited by the Anasazi Indians or pick an outdoor adventure at one of the national parks. Even if you're just passing through, you must stop in the heart of New Mexico!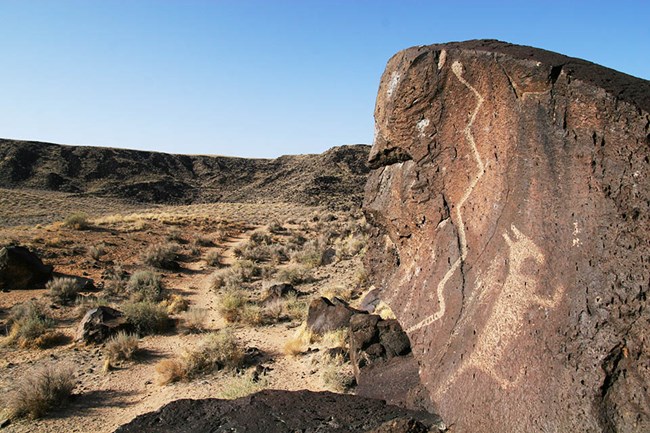 The Petroglyph National Monument protects the largest petroglyph sites in North America featuring designs and symbols carved onto volcanic rocks by Native Americans and Spanish settlers 400 to 700 years ago. Experience this profound and spiritual archeological site and see the landscape of symbols that Native Americans and their descendants left behind.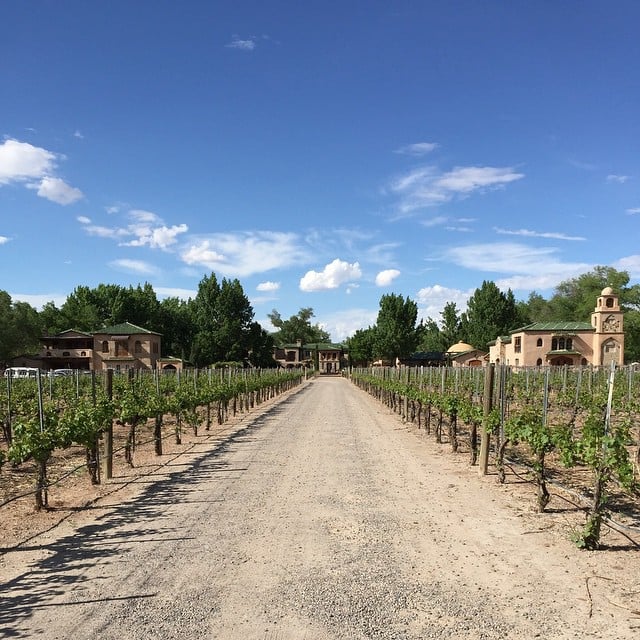 Feeling thirsty? Grab a drink at the Casa Rondena Winery! This working winery is a triple threat and includes a tasting room and can serve as an event venue. Casa Rondena provides handcrafted fine wines and allows tourists to shop for wine gifts and participate in wine tastings. In the tasting room, you're allowed to sample all of the wines from the vineyard to make sure you're taking the best bottle home!
---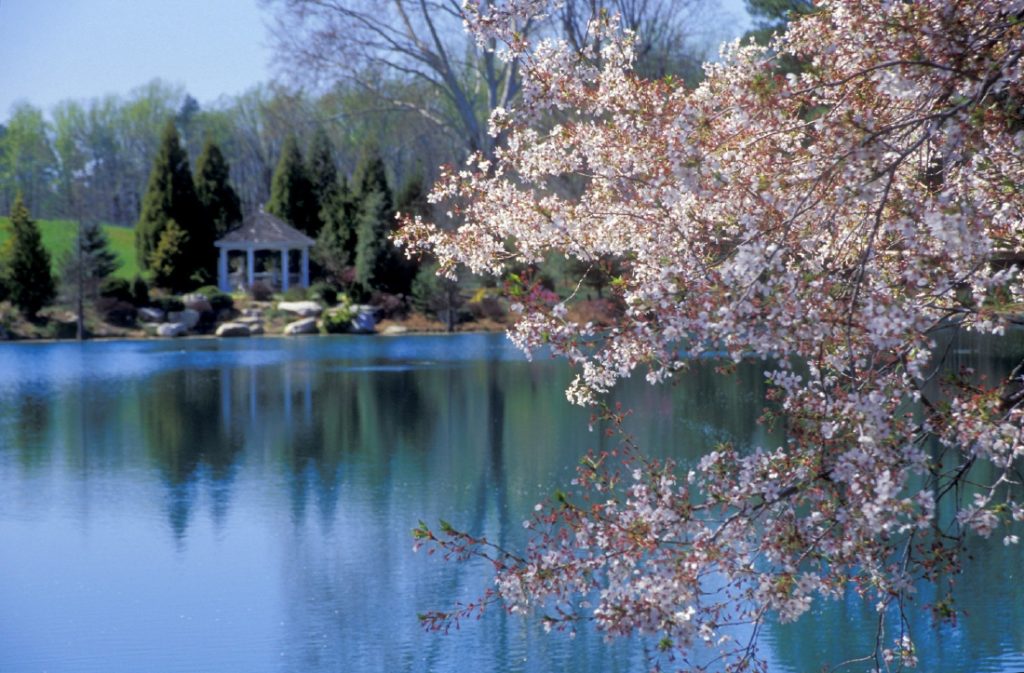 This charming town nestled in the Blue Ridge mountains of Southwest Virginia is an East Coast traveler's paradise. The newly revitalized downtown offers restaurants, breweries, shopping, and even evening entertainment. Tourists can enjoy premier outdoor experiences and a multitude of attractions full of southern charm. You can search all over and not find another town named Wytheville, there's only one!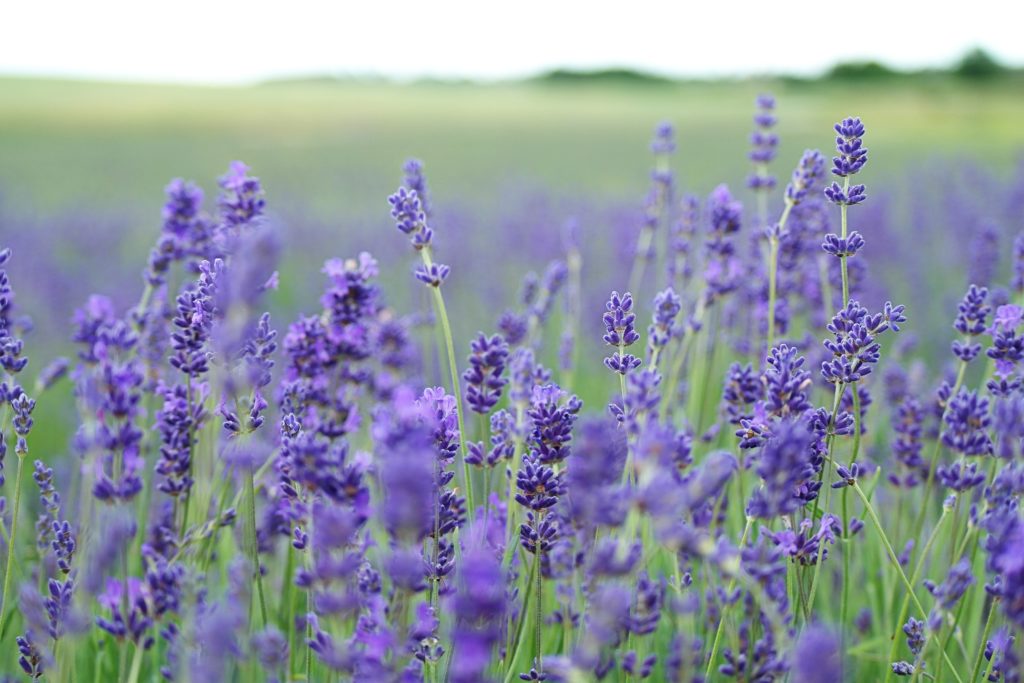 Traveling to a place that's filled with lavender has to be relaxing, right? At Beagle Ridge Farm, the goal is to educate visitors about nature's offerings through gardening, hiking, or even birdwatching. With over 210 acres to walk through, you're able to stroll through gardens, enjoy a cup of tea, take a guided tour, and shop the array of herbal products in the on-campus store.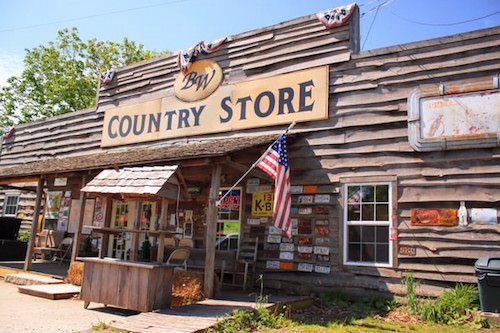 Named after the exploring pioneer Dr. Thomas Walker, the Big Walker Lookout stands at a staggering 3,405 feet above sea level and extends 100 feet from the mountainside. Take in the majestic views where only the birds can see more!
When you're done being a daredevil and conquering the heights, head to the Big Walker Country store and enjoy a host of delicious jams, jellies, and old fashioned fudge. Don't forget to stop and grab a cone of delicious Virginia-made, hand-dipped ice cream. You can even enjoy local talent with musician performances on the mountain top.

Wythe County is rich in Civil War and Appalachian heritage, with plenty of camping, hiking, biking, and activities that anyone can enjoy!

---
Chicago, IL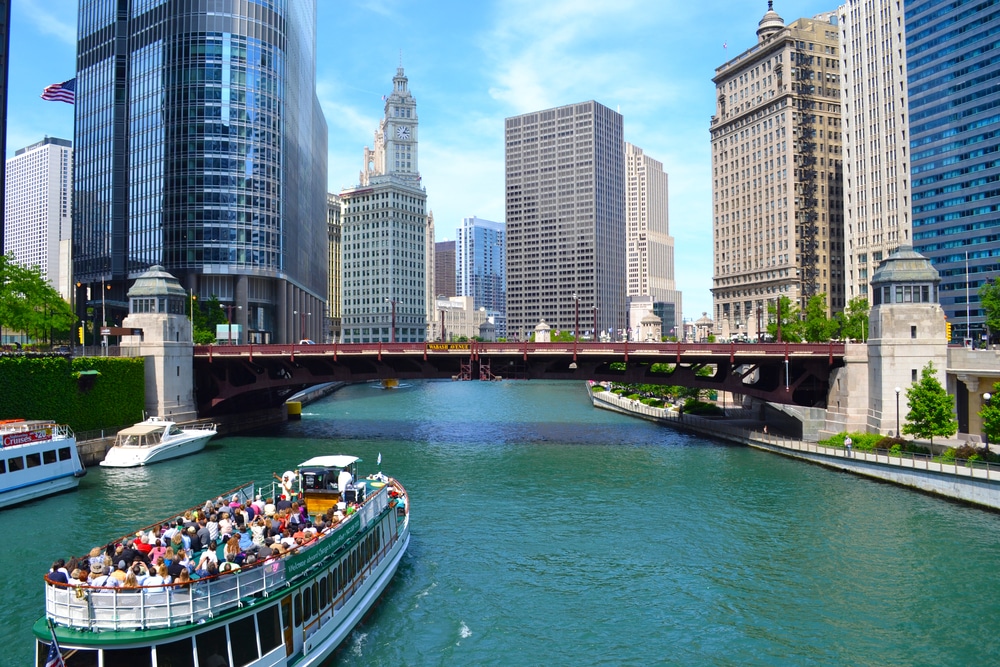 Spring break is the best time to visit this city known for its cutting edge buildings and monuments, as well as the reflective bean located in Millennium Park. As a city of neighborhoods, in Chicago you're bound to find a unique adventure wherever you decide to go. Whether you grab a slice of deep dish pizza or check out a Cub's or White Sox game, there's plenty to explore in the Windy City!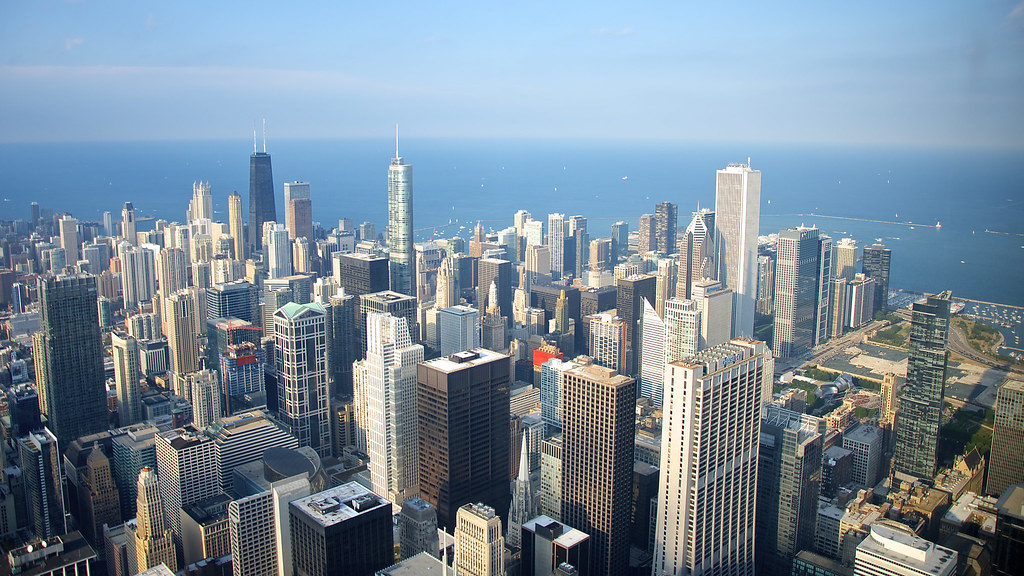 If you love a good adrenaline rush then you should visit the Skydeck during your time in the windy cities. The Skydeck is the second largest tower in the country with 103 floors that reach up to 50 miles. Step out onto the ledge for a thrilling moment with only glass between you and all of Chicago! Kids can enjoy interactive floor displays, games, and more!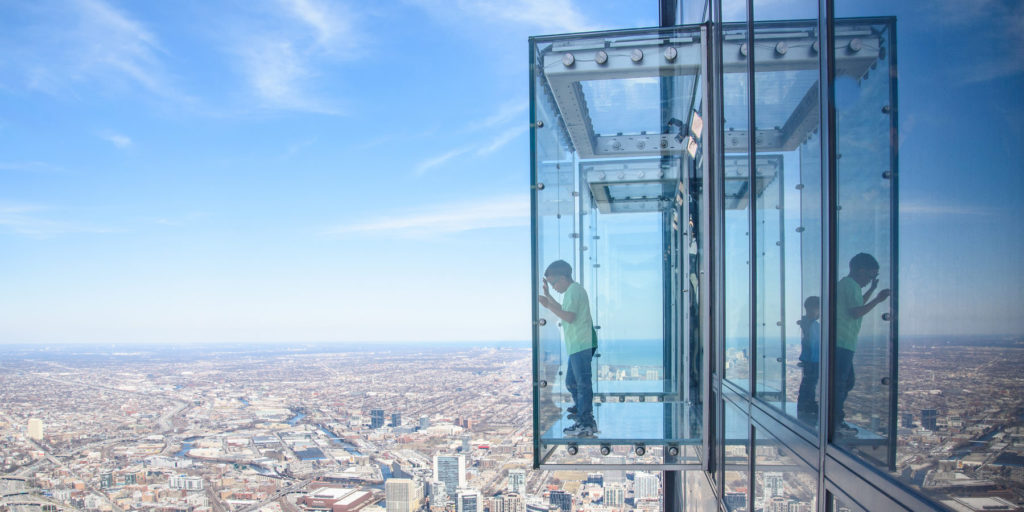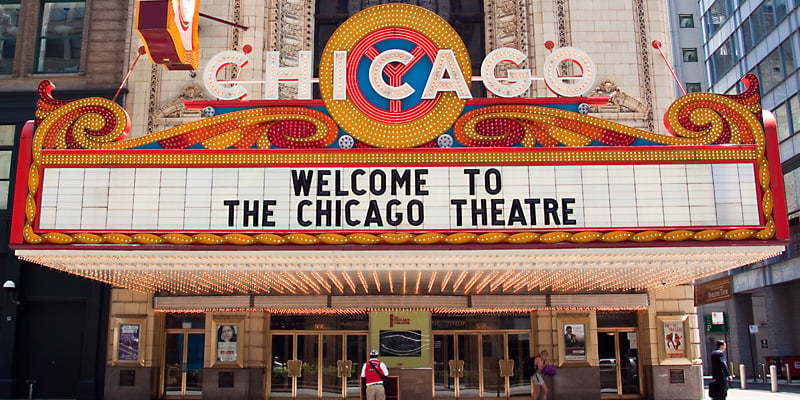 Are you a lover of the arts? Get a behind the scenes look at Chicago's legendary Theatre. This original movie palace from the '20s is now a true Chicago landmark. Its halls are filled with history — literally! Look up to see the walls adorned with autographs from stars like Frank Sinatra, Dean Martin, and Dolly Parton. While tourists come from all over the world to see performances, you can also explore the theatre and even go backstage! Book your guided tour to learn about the beautiful and historic Chicago Theatre.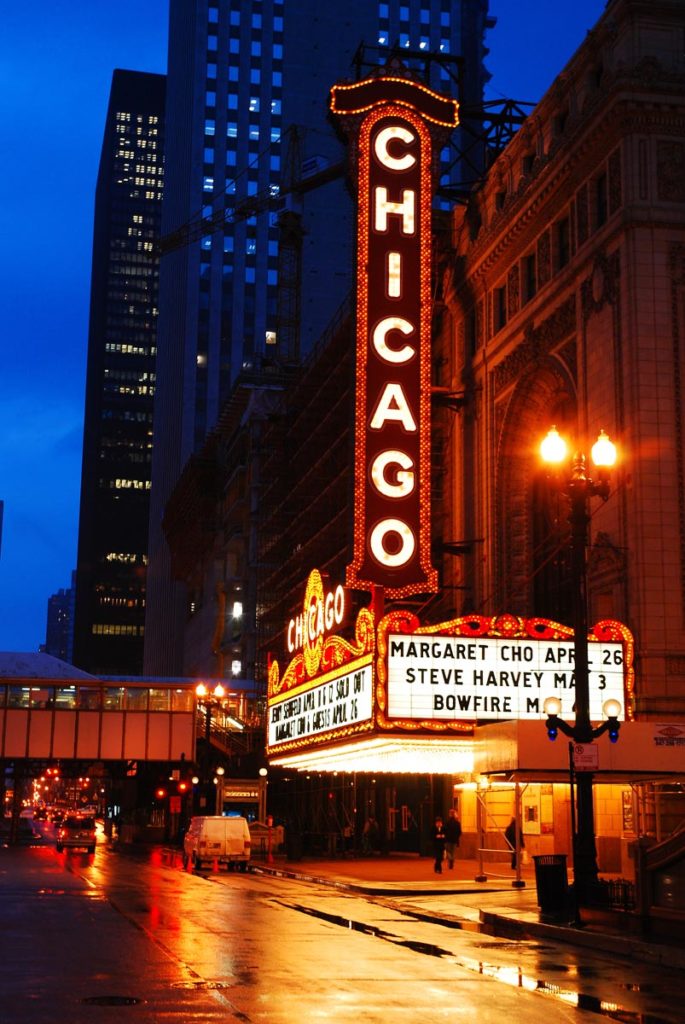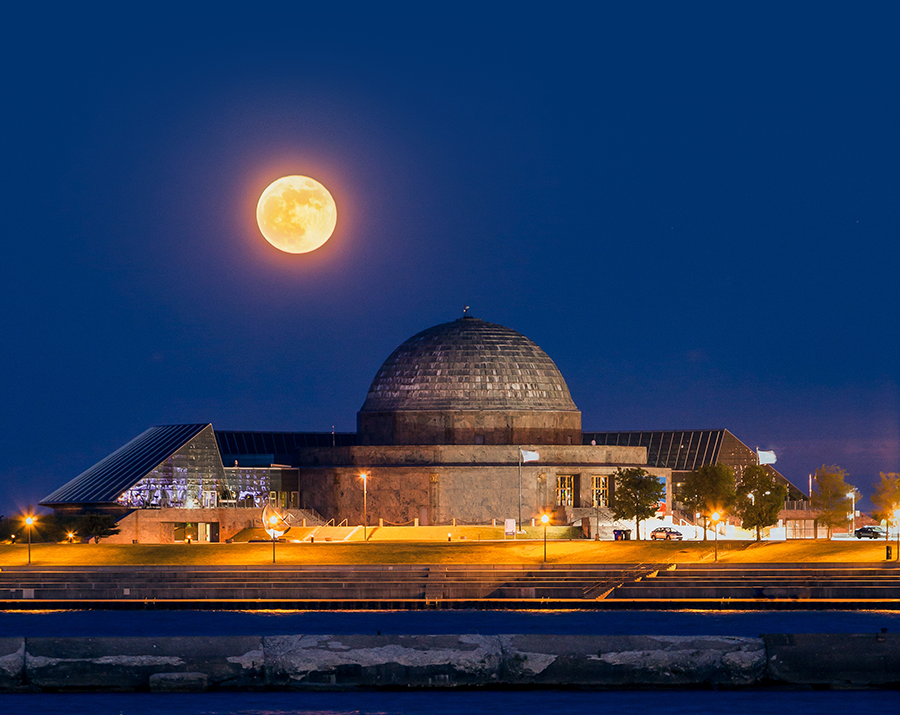 At the Alder Planetarium, there's space for everyone! This family-friendly and interactive destination is the number one planetarium in the nation. Enjoy exhibits like Destination Solar System, where The year is 2096 and you can take a quick trip to outer space and enjoy the galaxy! After your out-of-this-world tour, learn sky observing tips at the Alder and learn how to look up in your backyard and enjoy the cosmos. Spend less time in lines by using the Chicago City Pass and save 50% off!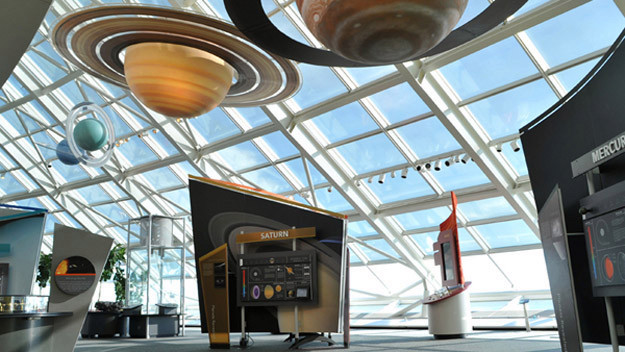 ---
Grand Canyon, AZ
A trip to the Grand Canyon doesn't have to be predictable! This destination is so unique that it's considered to be one of the Seven Natural Wonders of the World. If you're a lover of the outdoors you will be able to enjoy various hikes and tours with amazing views that will provide you with a rewarding experience. Whether you're visiting for a night or a weekend, you can plan an Arizona vacation that you won't forget and will leave you ready to come back before you even leave!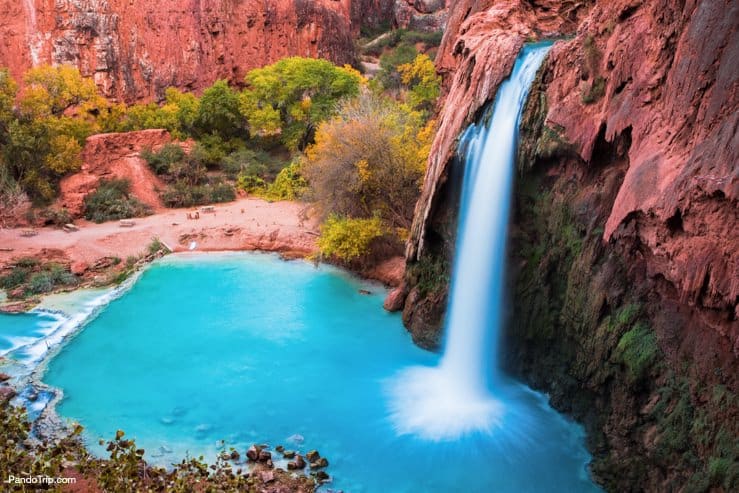 Known by travelers as one of the most beautiful attractions in the Grand Canyon, Havasu Falls is a desert oasis with crystal blue waterways and gushing falls against the backdrop of a red rock canyon. While it does take a 10-mile hike to get there, the journey is quite worth it. Don't forget to pre book your trip to make sure your travel plans go smoothly. Lace-up your shoes and get ready to enjoy nature to its fullest!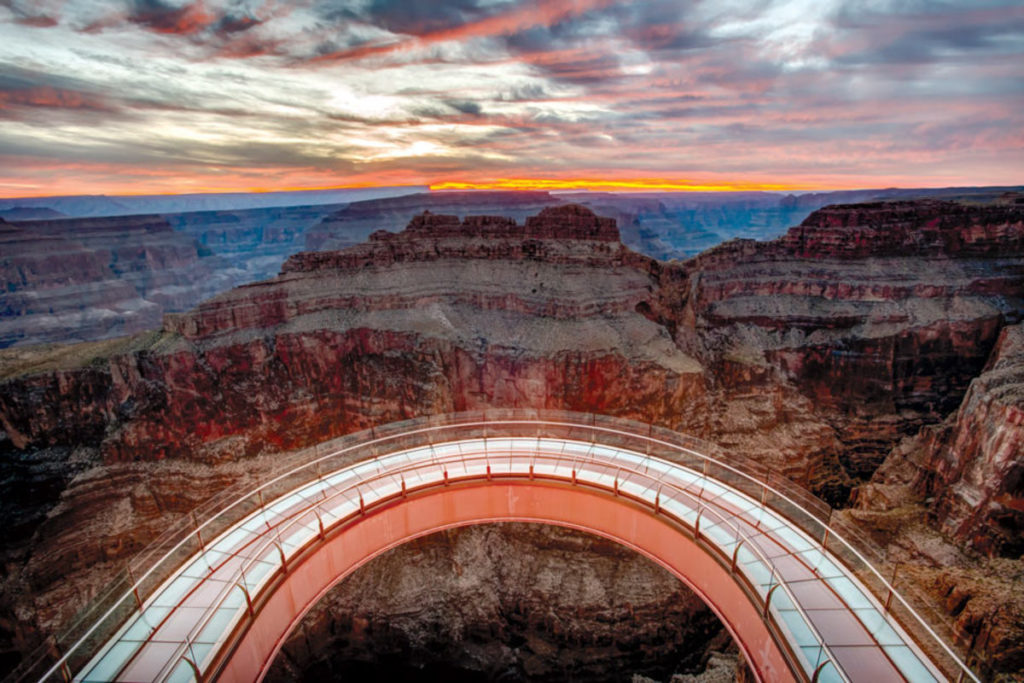 If you're not a fan of hiking but you're a lover of heights, the Grand Canyon Skywalk is a must-do. Venture out onto this 70-foot semicircle bridge 4,000 feet above the canyon floor. This is the only structure that can hold 747 fully-loaded passenger jets, so you don't have to worry about it cracking or failing while you're enjoying your panoramic views of the Skywalk and Eagle point.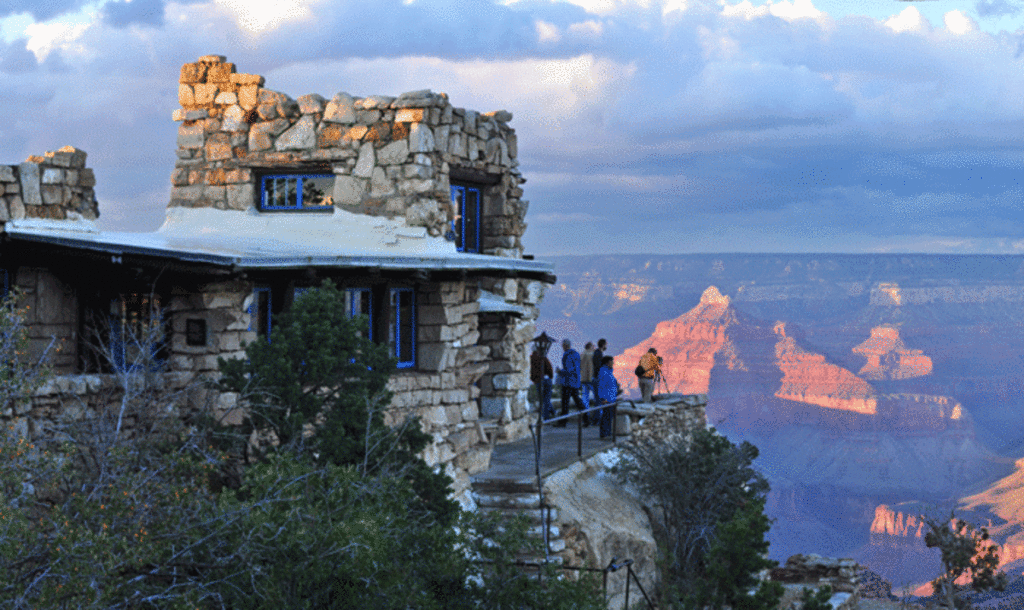 Home of the Yavapai point, the Grand Canyon Village is one of the best places to view the Canyon. Enjoy the surrounding amenities, shops, restaurants, and markets. Take a tour around the village to soak it all in or hop a ride on the Grand Canyon Railway for a history lesson about the expansion of the railroad's impact on tourism in the Grand Canyon. Along the way, passengers will see a variety of landscapes from pine forest to prairies, and of course, the renowned red rock canyon walls. After your ride, take a piece of the Grand Canyon home with you by visiting the Kolb and Lookout studios for works of art inspired by the Grand Canyon.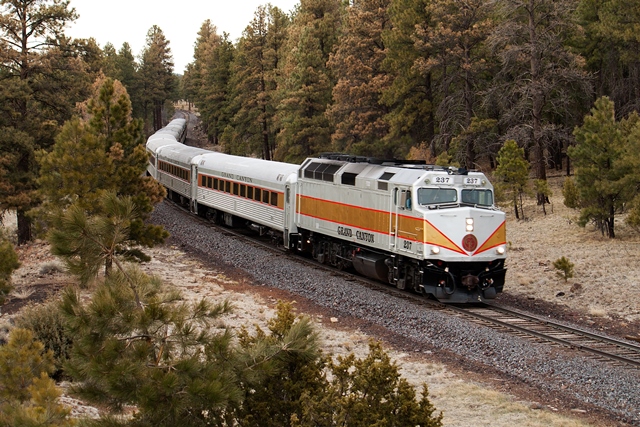 Whether a spring break to you means planning a getaway with the kids or just enjoying a quick hiatus from the daily grind, time away is never a bad idea! Did you see a destination you'd like to visit? Get your free travel guide for these and many other destinations and get ready for your next adventure today!