As the glitter of holiday lights fade and the days grow darker, many of us look to winter sports to brighten the long winter months. And for those of us who live in a year-round sunny climate, athletic snow activities offer novel and adventurous fun! Enjoying the great outdoors without pesky bugs, feeling the fresh cold air, beholding the glistening, powdery white stuff, getting needed cardiovascular activity, and bonding with family and friends over a hot cup of cocoa afterward are some of the beautiful memories you can create this winter! Let's explore our free guides to some of the best winter sports getaways destinations. A simple weekend away can allow you a lifetime of magical, snowy memories.
1. Glacier Country, Montana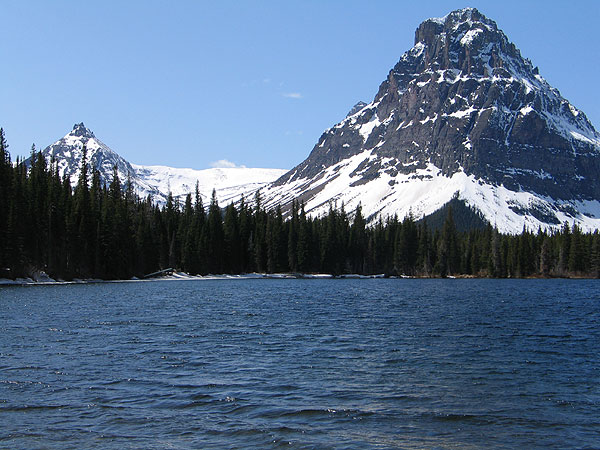 Western Montana's Glacier Country is known for sprawling blue skies, stunningly beautiful terrain and quaint, art-filled, mountain towns. Glacier National Park's unique combination of high-peak wilderness, quaint foothills, flowery meadows, cascading waterfalls, lake and stream fishing, and wooded trails make the area perfect for exploring the natural world. The area boasts seven downhill ski resorts, cabins, and lodging, including the renowned Whitefish Mountain resort. Skiing, snowshoeing, ice fishing, and dining, or visits to one of the area's dozens of breweries or distilleries, will fill your weekend with winter joy.
2. The Finger Lakes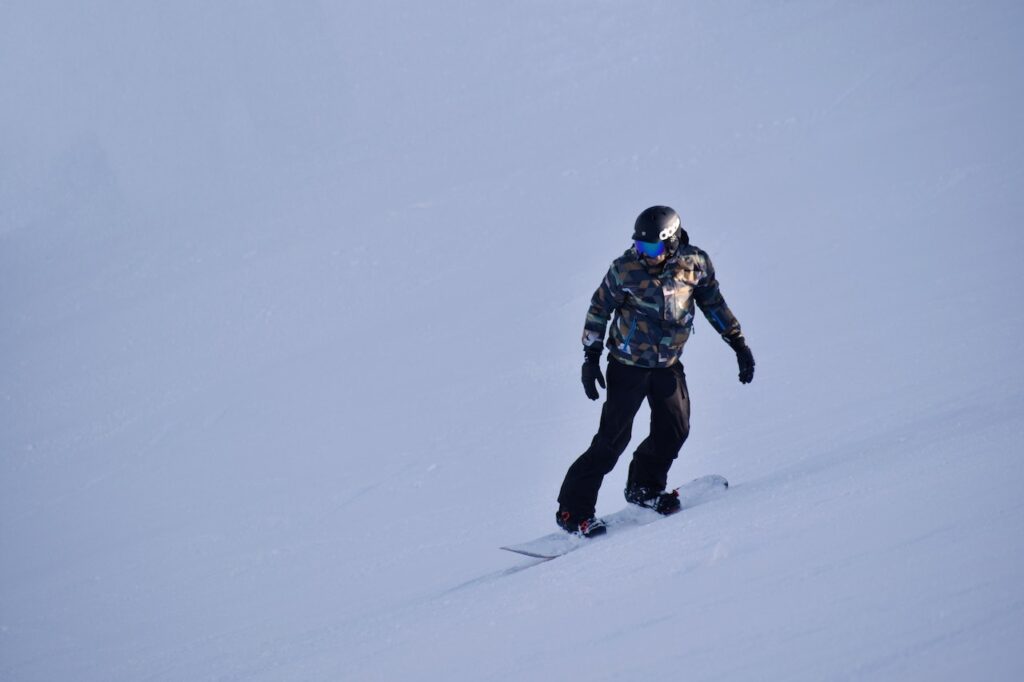 The Cayuga County and the Finger Lakes region is a popular weekend getaway destination year-round, including during the winter months! Both natural and man-made snow are available to you at a variety of skiing and snowboarding resorts. Bristol Mountain Ski Resort provides 1,200 of vertical slopes, 138 acres of skiable terrain, and even lighted night trail experiences. Nearby Greek Peak Mountain Resort features 54 trails, two surface lifts, six aerial lifts, a tubing center, and a Nordic Center for cross-country skiing and snowshoeing lovers. The beautiful Finger Lakes region is also known for its state parks, waterfalls, sledding, ice-skating, ice fishing, hiking, and snowmobiling. Round your weekend out by partaking in local fine dining or visiting the area's famous wineries.
Get the Cayuga in the Finger Lakes of NY Guide
3. White Mountains, New Hampshire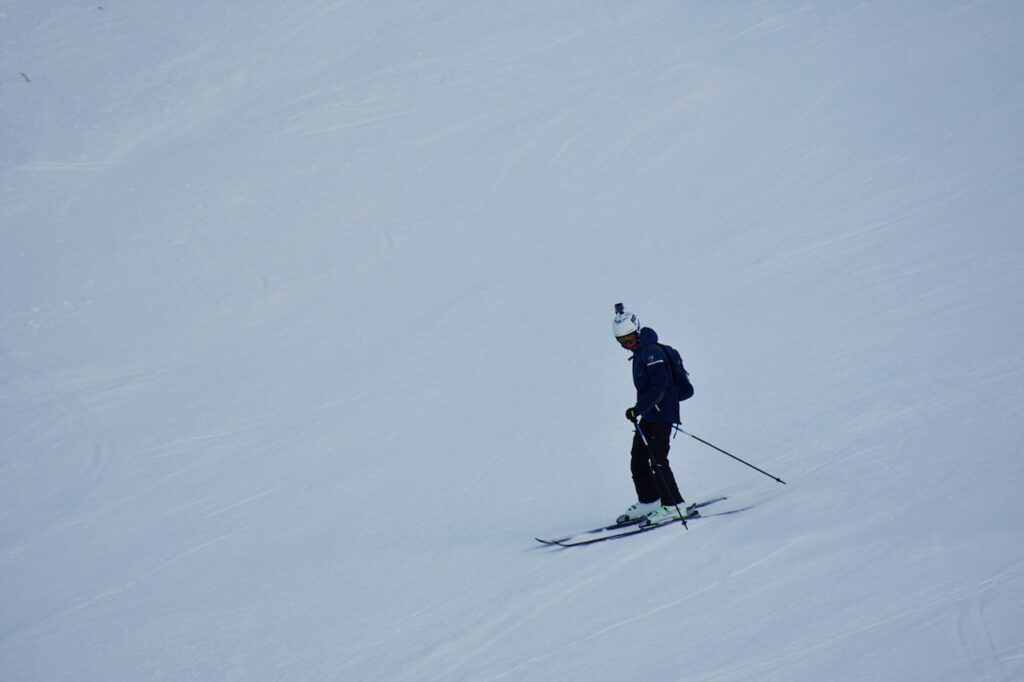 New Hampshire's White Mountains are home to Mount Washington, the highest mountain peak in the Northeast. Winter sports and recreation are offered in abundance in New Hampshire's White Mountain National Forest. Both nordic and alpine skiing draw over 1 million skiers annually. Winter cabins and resorts have cozy, warm atmospheres to cater to weekend visitors. Scenic train rides through mountain landscapes, snowmobiling, tubing, snow shoe trails, and crystalline waterfalls create a lovely, enchanted winter wonderland (make sure to capture photos for your social media!). The Squam Lakes Natural Science Center offers nature walks that are fun for all ages. The International Mountain Climbing School offers ice climbing courses where you can learn to climb frozen waterfalls. Additionally, there are multiple holiday and winter festivals in the White Mountains during the cold season, making this region a fantastic winter getaway for those who love to stay active.
4. Mount Hood Territory, Oregon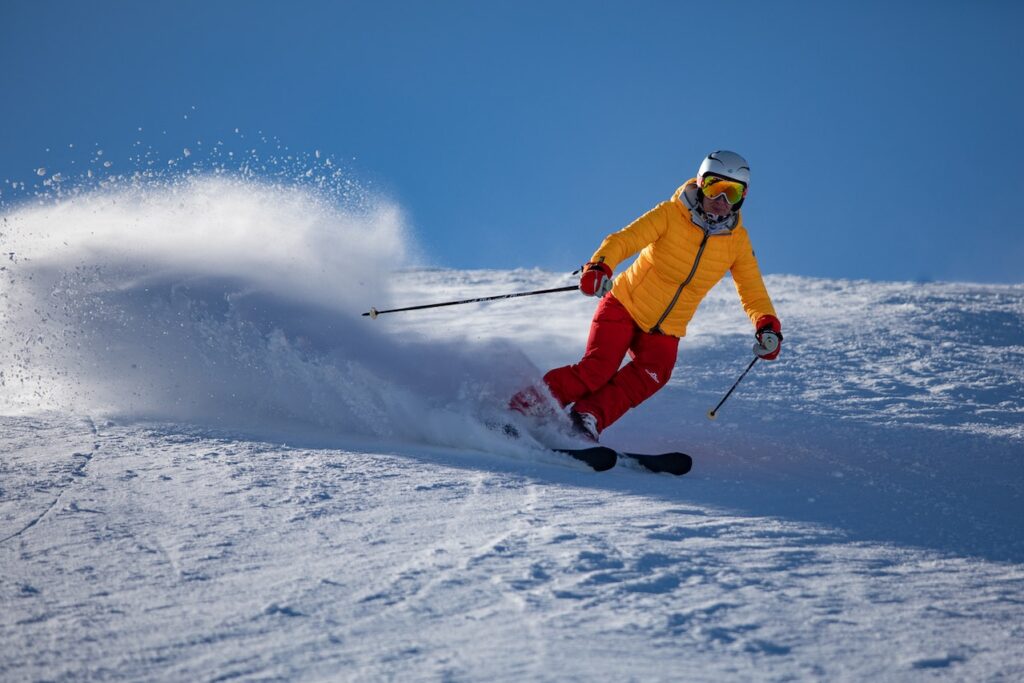 Oregon's Mount Hood towers over the region at 11,245 feet. The surrounding territory has claimed the longest ski season in North America! For the active adventurer, this region is like a winter sports playland. Mt. Hood Skibowl, founded in 1928, is a skier's dream, touting the most extensive night skiing trails in the United States, as well as snowboarding, tubing, and alpine slides. Mt. Hood Meadows provides more than 2,150 acres of beautiful skiing. Round out your winter adventure weekend escape by tasting delicious local food and artisan beer & wine, and checking out the boutiques and artsy local business offerings. The area also features legendary fishing, kayaking, and the original, historical Oregon Trail.
Get the Mt. Hood Territory Guide
5. Olympic Peninsula, Washington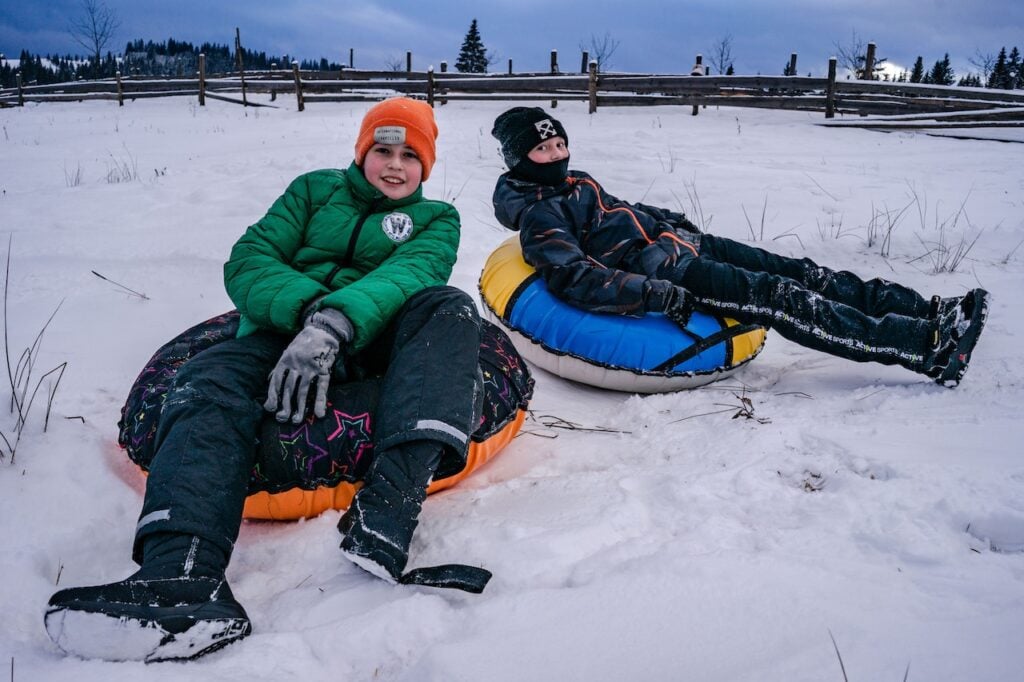 Another fantastic winter sports weekend idea is Washington's Olympic Peninsula, west of Seattle. The area is full of raw, natural beauty, with gorgeous hiking, biking, and swimming in the warm months…but equally enchanting snowy terrain, slopes, and icy magic in the winter months! Olympic National Park has a snowy mystique in the winter, complete with majestic, white-capped mountains and plenty of opportunities for skiing, tubing, and other snow and ice sports. The park attracts tourists from all over the globe, and is an International Biosphere Reserve. Hurricane Ridge is a stunning skiing and winter adventure site, accessible by shuttle or drive. As an added attraction, Highway 101 Scenic Byway is lined with native communities, farms, tribal centers, galleries, and eateries.
Get the Olympic Peninsula Guide
6. Smoky Mountains, Tennessee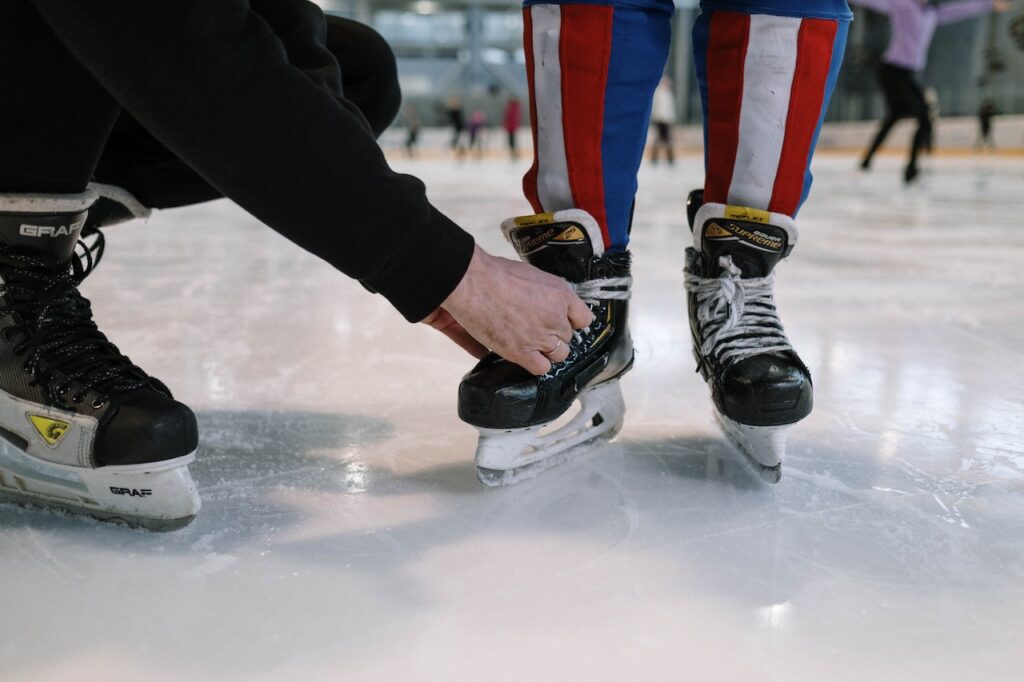 The iconic Smoky Mountains are the site of the nation's best ski trails at Ober Gatlinburg, Tennessee's only skiing and snowboarding resort. This peaceful weekend winter getaway is perfect for getting your athletic snow sports fix by day and enjoying fine dining and hot tub soaking with mountain views by night. Ober Gatlinburg makes an especially family-friendly weekend of winter activities, with skiing, snowboarding, snow tubing, and resort features like ice skating lessons, a family snow zone, and even ice bumper cars.
Get the Smoky Mountains, Tennessee Guide
7. Fairbanks, Alaska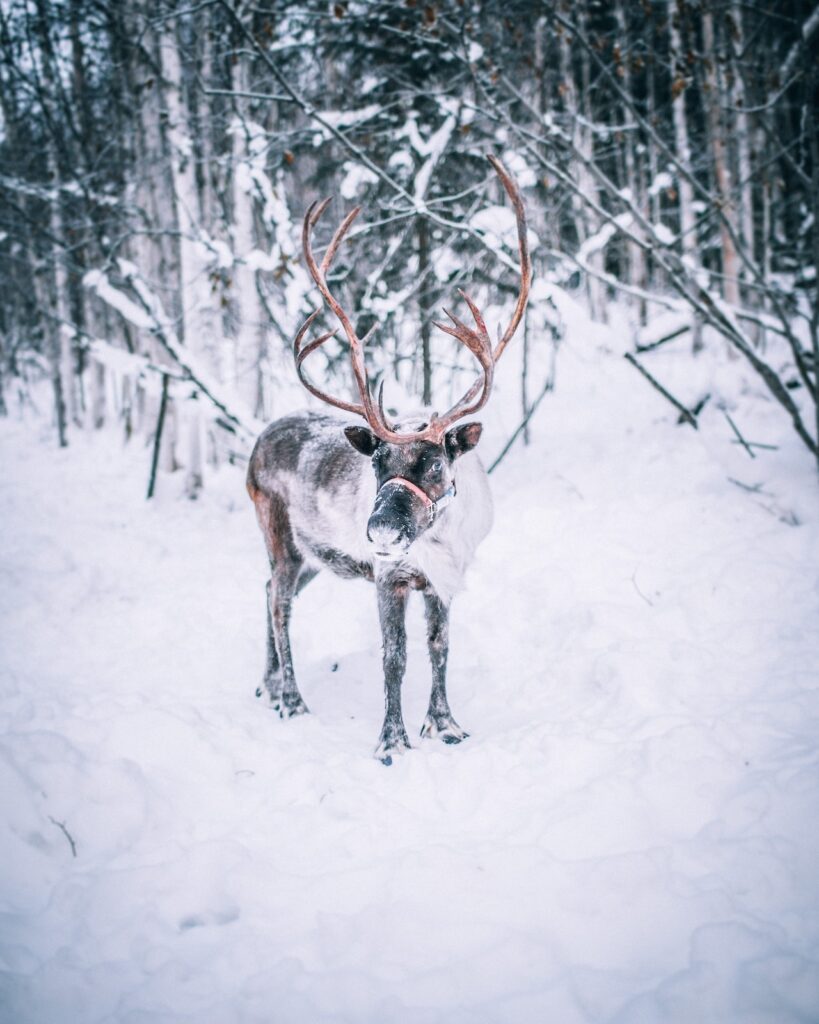 Located a little north of the world-famous Denali National Park, Fairbanks is sometimes called "Alaska's Golden Heart." With a rich natural landscape full of wildlife, the gateway to Denali, Interior and Arctic Alaska is known for its springtime Northern Lights, the Aurora Borealis. Yet winter in Fairbanks is full of adventure, with three ski resorts as well as snowshoeing, heli-skiing, hot springs, backcountry Nordic skiing, and ice fishing. Fairbanks has a rustic, historic, frontier town feel, with access to lots of raw natural beauty.
Get the Explore Fairbanks Guide
8. Chautauqua County, New York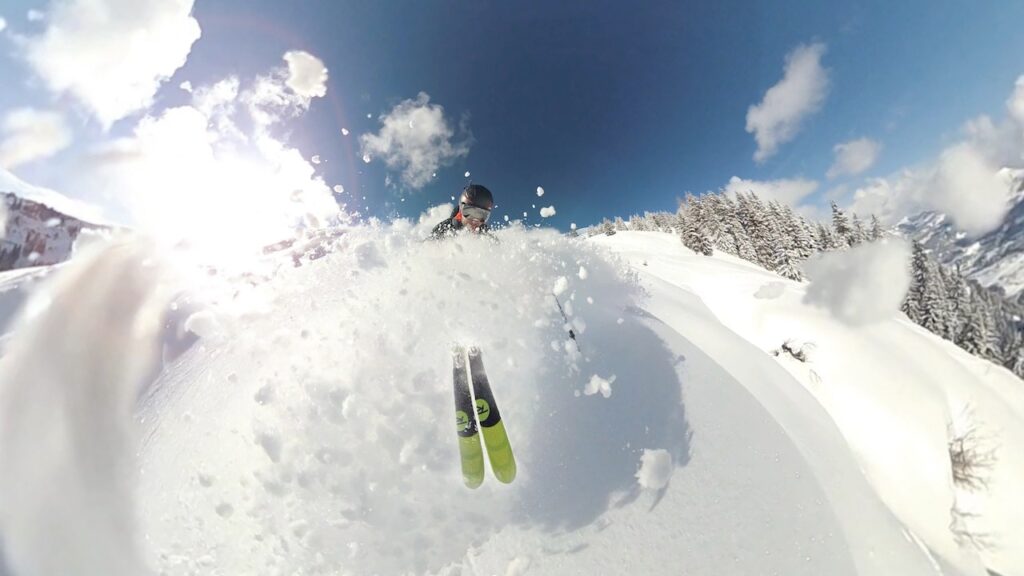 Chautauqua County, NY is another attractive destination for a weekend of winter fun.The Art Roscoe Trail System has some of the best cross-country skiing and snowshoeing in New York State. The Enchanted Mountains offer amazing downhill ski experiences. If you need a break from physical activity, you will not be disappointed by the region's breweries, wineries, eateries, and museums. Chautauqua County is also home to the Amish Trail. This means you can enjoy baked treats, cheese, chocolates, crafts, and quilts made by the largest Old Order Amish Community in New York.
Get the Chautauqua County, NY Guide
Get the Enchanted Mountains of Western NY Guides
9. Logan and Cache Valley, Utah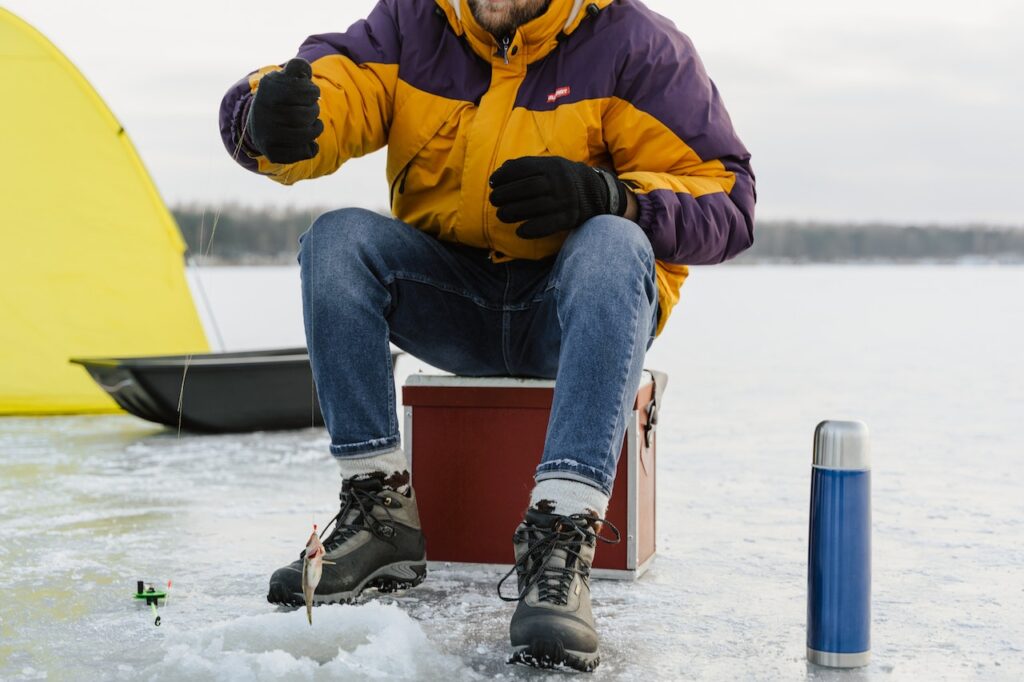 This high mountain valley region offers winter wonderland experiences for all ages. You can spend time ice fishing, skiing, snowshoeing, bird watching, snowmobiling, or hiking in the Wasatch Cache National Forest. Blacksmith Fork Canyon's Hardware Wildlife Management Area is a fabulous place to see winter wildlife, learn about elk, hunt, ice fish, or take a sleighride. Logan's city limits boast shopping, dining, Utah State University, the Utah Festival Opera and Musical Theatre Company, and the 1923 Ellen Eccles Theatre.
Get the Logan & Cache Valley, UT Guide
10. Adirondack Coast, NY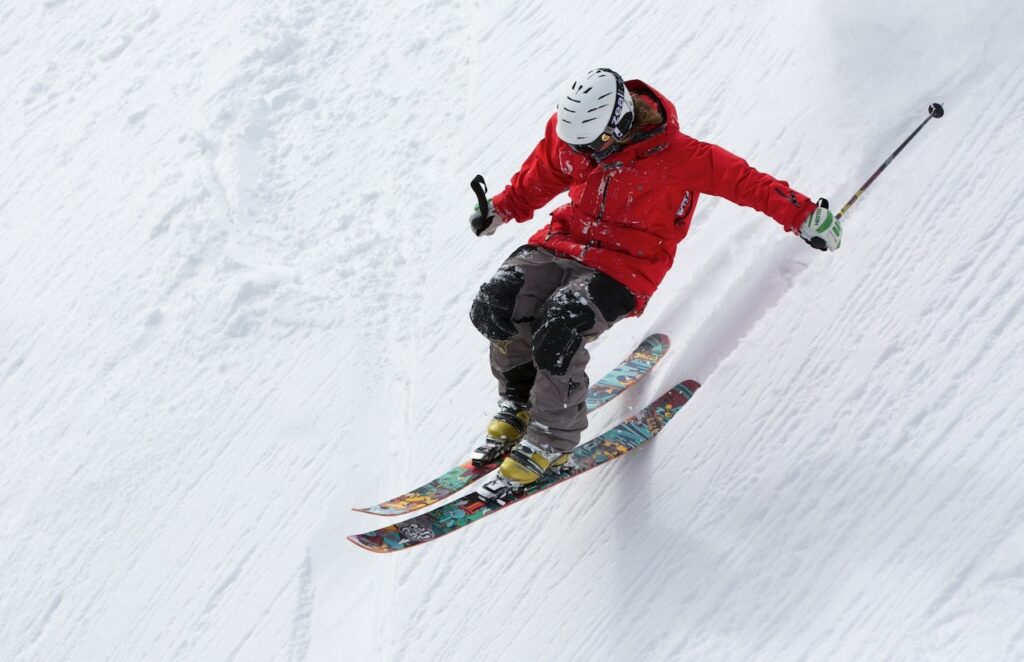 The glorious Adirondack mountain coast encompasses the beauty of snowy peaks, green mountains, fertile valleys, and the glistening western shore of Lake Champlain. You will be charmed by a winter weekend in the area, where sledding, skiing, moonlit snowshoe trails, fairy tale sleigh rides, and winter festivals complete with ice sculpture competitions are seasonal offerings. Lyon Mountain towers over the region at 3,830 feet. The Lake Champlain Valley is also home to just about any winter sport you could desire. Whiteface Mountain is the largest vertical drop in the East, and provides 87 trails, 11 lifts, parks, resort lodging and restaurants. The Adirondack Coast contains thousands of miles of snowmobile trails! Nature lovers will also have plenty of forest trails to explore.
Get the Adirondack Coast Guide
11. Wyoming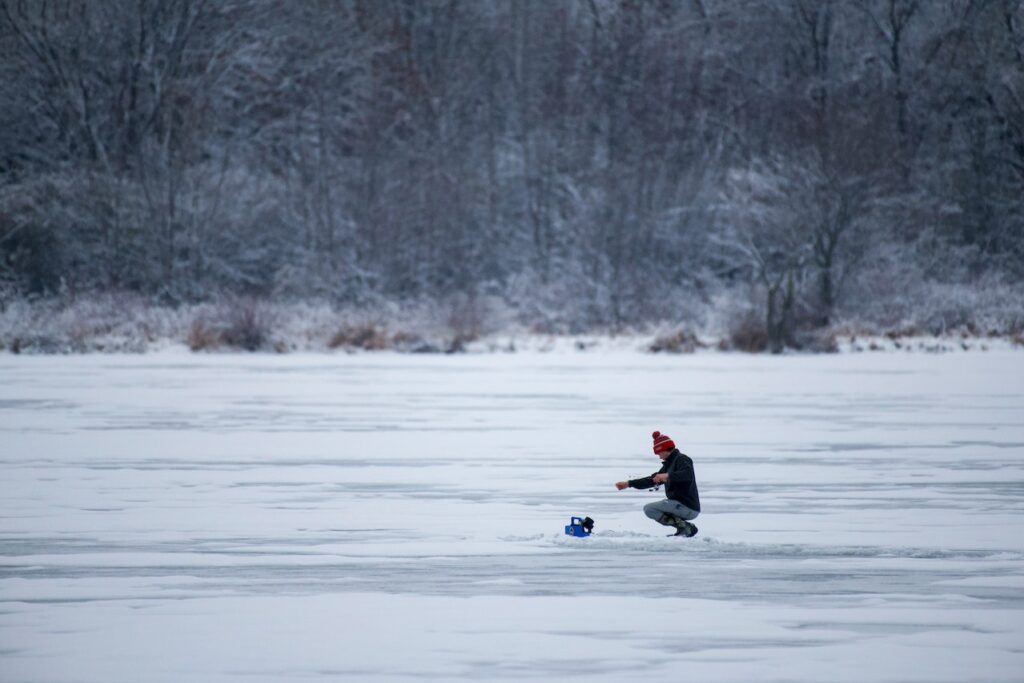 Why not spend your winter sports weekend in wild and beautiful Wyoming? Carbon County, Wyoming is known for having 500 miles of possibly the best snowmobiling anywhere. The county also offers ice fishing, cross country trails, hiking, snowshoeing, and incomparable hunting. Big Horn Ski Resort is said to have the best snow texture in the world, with the nearby pass even nicknamed "Powder Pass." For a change of pace, you may want to check out the Buffalo Bill Center of the West, reported to be the best Western museum in the world.
Get the Carbon County, Wyoming Guide
Get the Cody Yellowstone, Wyoming Guide
Get the Bighorn Mountain Country Guide
12. Lake Vermillion, MN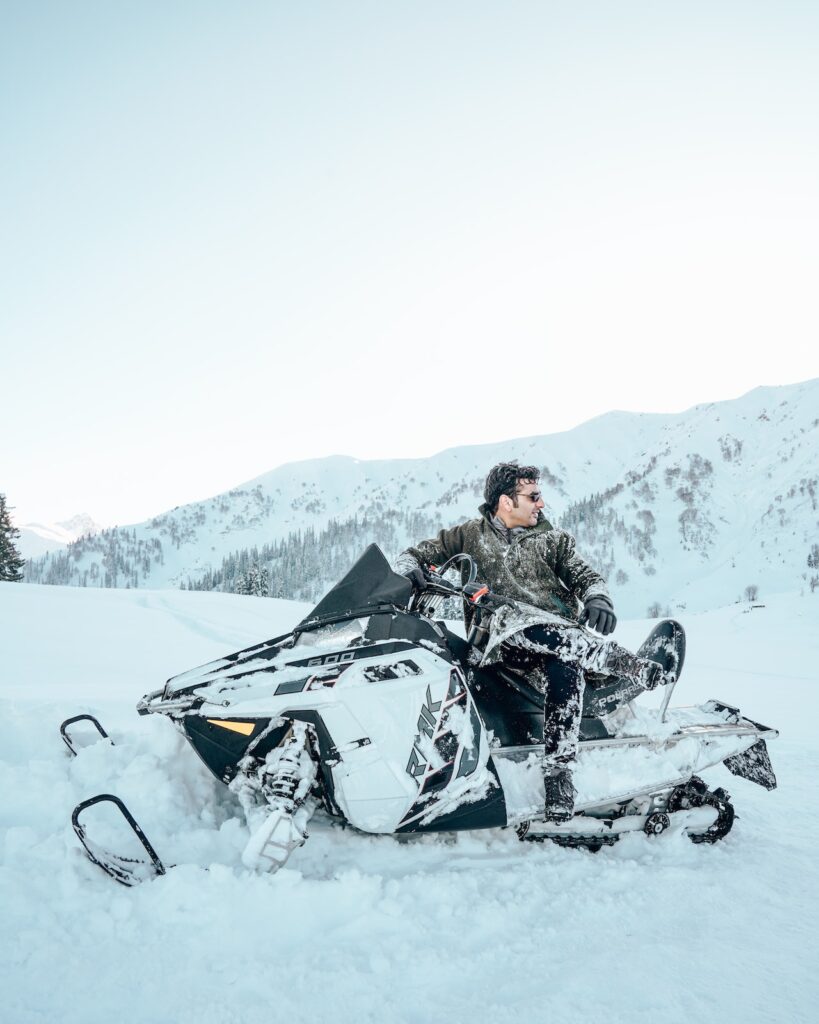 If you're looking for a great place to snowmobile for the weekend, Lake Vermilion allows you access to over 1,000 miles of well-marked, groomed snowmobile trails. Lake Vermilion sits at the intersection of the Arrowhead and Taconite trail systems. Nearby, Giants Ridge offers 34 slopes, alpine skiing, snowboarding, and 100% snowmaking capacity. Classic dog sled racing, ice fishing, and sleigh riding make fun family-friendly activities. Lodging options include rustic cabins, lush resorts, or even a houseboat rental on beautiful Lake Vermilion.
Get the Lake Vermilion, Minnesota Guide
If winter sports and recreation are what you are craving, there are at least a dozen novel locations waiting for you to explore them. Now, get out there and make some winter magic! For more ideas and inspiration on destinations across the U.S., visit our site at TravelGuidesFree.com.