As summer rolls around, we start to dream about all things summertime. Swimming, sunshine, grilling- and of course, the Fourth of July. Independence Day is full of iconic seasonal treats and fun. So, what are some of the best places to see fireworks and enjoy some BBQ this Independence Day? We've got you covered. Read on.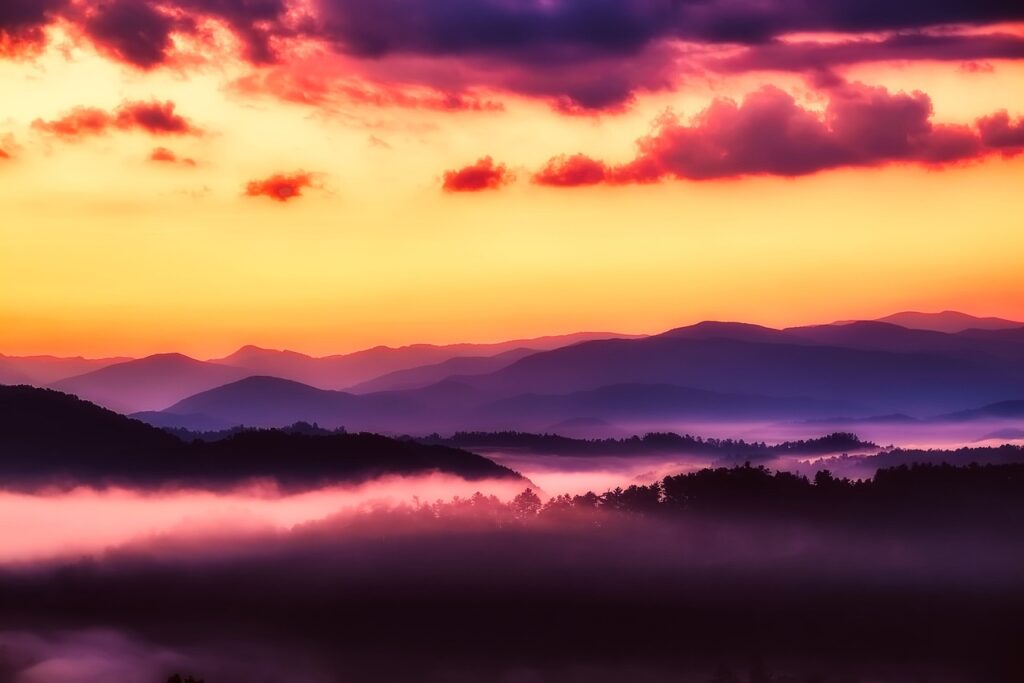 The iconic, majestic Smoky Mountains are one of the most beautiful places in America to celebrate the Fourth of July. The area is known for its raw, natural beauty and its incomparable comfort food, influenced by Appalachian, Native American, and Southern cultures. Tennessee is known worldwide for its divine, slow-cooked, Memphis-style barbecue. Food lovers won't regret a single bite when spending time in the Smoky Mountains for the Fourth.
Gatlinburg, Tennessee offers a unique midnight Fourth of July parade, complete with large-scale floats and plenty of colorful fanfare. Fireworks launched from great heights like the 400+ foot tall Gatlinburg Space Needle create a fantastic light show for all to see. The Pigeon Forge Patriot Festival was named by Fox News as one of the country's "Best Fourth of July Firework Displays." Enjoy classic American grilled fair food and the sounds of live classic rock and country music, while exploring local vendor wares.
Get your free Smoky Mountains, Tennessee Travel Guide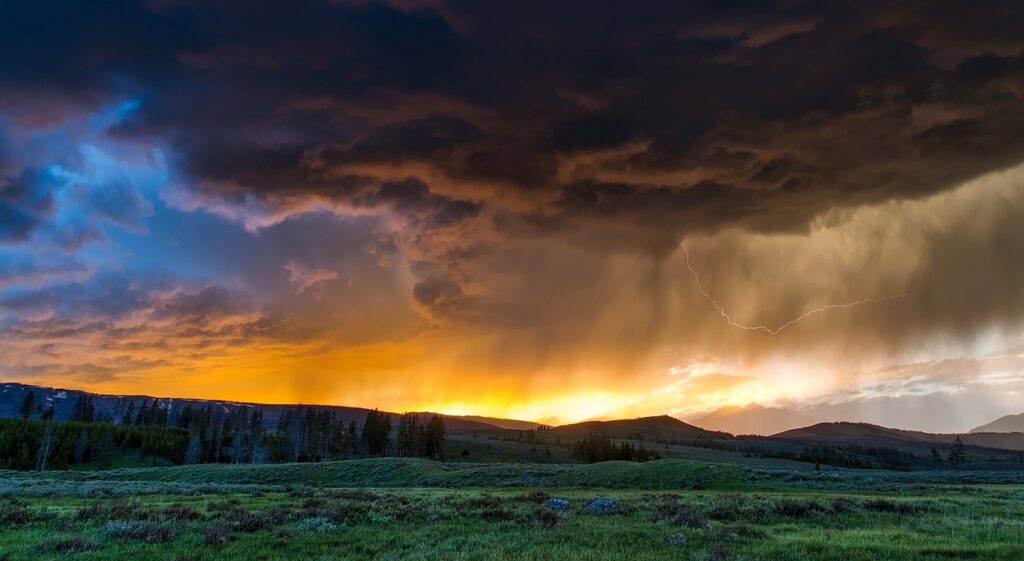 Spending Independence Day in the classic American western town of Cody, Wyoming might be just what you're looking for. This is the ideal destination for taking in the bright fireworks and summery barbecue flavors of the holiday. Five days of patriotic celebration will offer you a holiday like no other! The area features proximity to Yellowstone National Park, with ample camping, picnicking, fishing, swimming, and rafting sites.
While in the area, be sure to experience the novelty of a real Western rodeo in the rodeo capital of the world. Check out the century-old traditional Annual Cody Stampede to see America's best cowboys and cowgirls competing for a large cash prize. Top off the weekend with the Cody Stampede Parade, known worldwide for its marching bands and floats, featuring a special Grand Marshal each year. Former ones include Gary Cooper, John Wayne, and Chuck Yeager.
The July 4th weekend includes a Wild West Arts Fest that attracts approximately 10,000 visitors. Enjoy live music, local art vendors, and an abundance of savory and sweet food stalls to mark the holiday weekend. Fireworks over the stunning river will be hard to forget in the region that Buffalo Bill once rode through.
Get your free Cody Yellowstone Country Travel Guide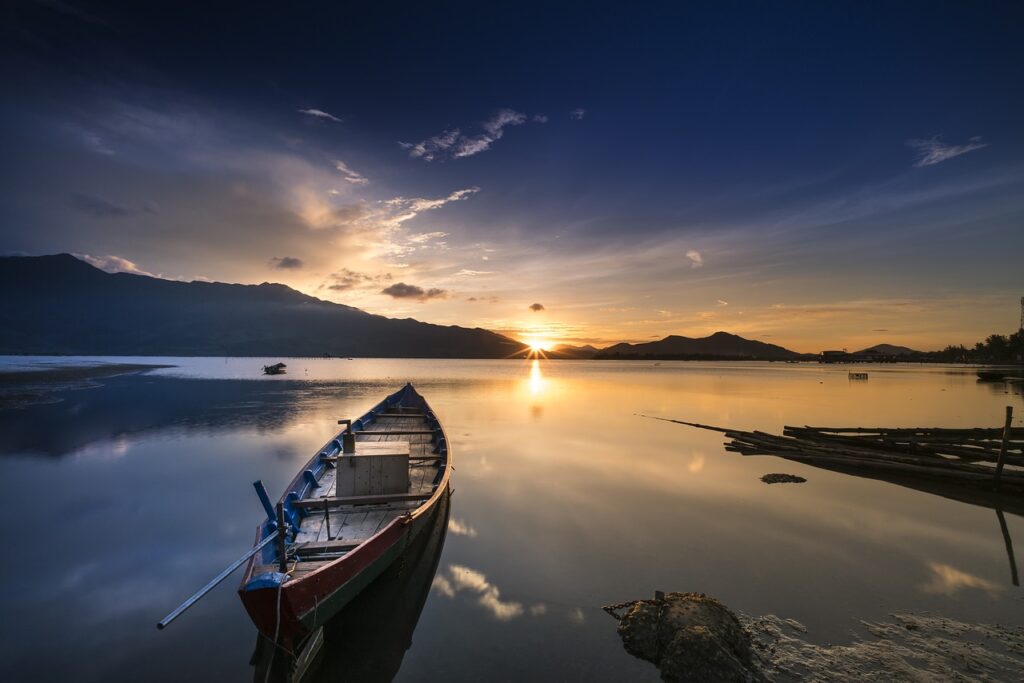 Do you love the water? Do you find serenity while fishing, boating, swimming, or just relaxing in a beautiful, lakeside setting? Kentucky Lake may be the ideal place to see fireworks this July 4th. There are numerous spots to catch fireworks shows, including Kenlake Marina, Lake Barkley State Park, Birdsong Resort, the Eddy Creek Marina, and more. The annual Ameribration Celebration offers live music, corn hole competition, arts and crafts, vendors, local art, free watermelon, a celebratory parade, and, of course, a rainbow array of fireworks. The first week of July also marks the Ameribration beauty pageant and a lakeside Veteran's Brunch to honor our national heroes.
Don't forget– the Bluegrass state is notorious for being home to some of the planet's best barbecue. Traditional regional barbecue-pit methods produce some of the most delicious eating in the country. You can't go wrong with the uniquely American barbecue cuisine at this stop on the American barbecue belt.
Get your free Kentucky Lake Travel Guide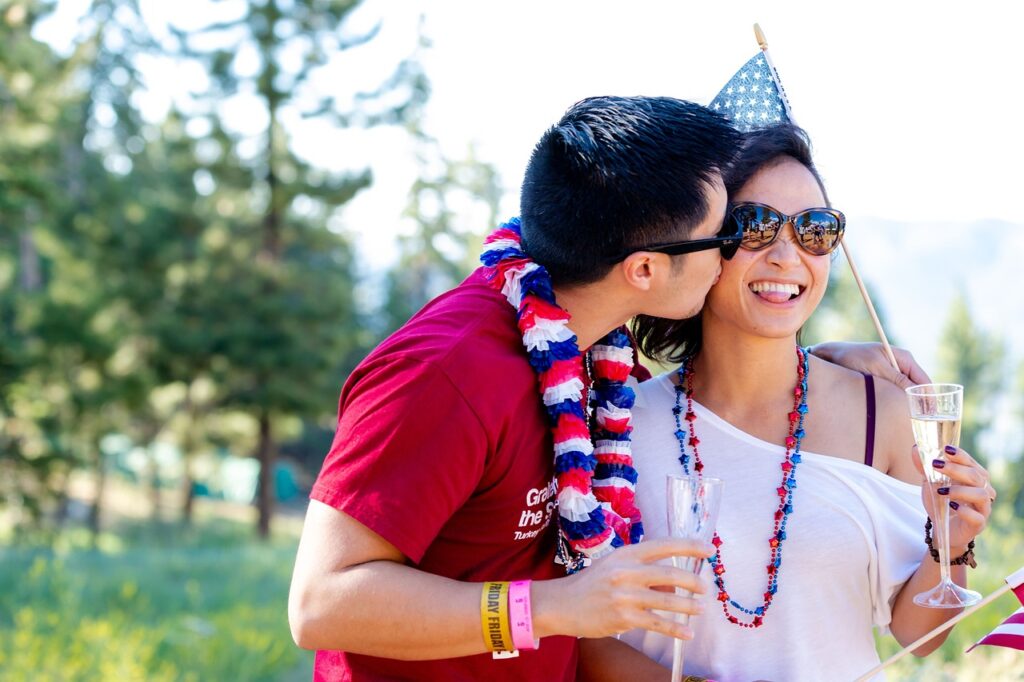 Westchester County, New York is a phenomenal place to spend the Fourth of July weekend. First off, proximity to the Big Apple means that you can get to some of the most famous fireworks shows in the world within about thirty minutes. Westchester is also home to an endless array of hiking trails, preserves, gardens, and parks. It's perfect for a family picnic or for eating BBQ hamburgers and hotdogs with your crew. You will have your pick of lodgings, from hotels to historic inns.
The county's most popular events include Harbor Island Park's weeklong fireman's carnival, ending in a massive fireworks show set to sound. You can check out live classic rock in Pierson Park, or live music, food trucks, and firework displays in Pound Ridge. "Spark the Sound" is a fantastical firework celebration along the waterfront. Yonkers Historic Pier also offers a fun Fourth of July event, complete with a featured DJ and nearby fireworks.
Get your free Westchester County Travel Guide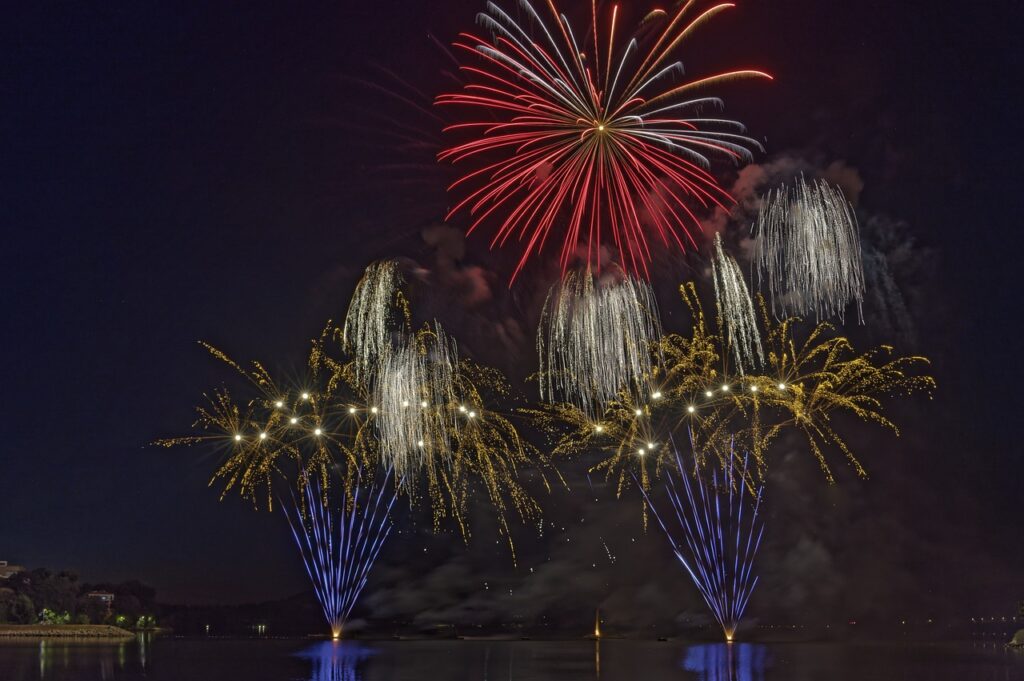 Chicago Southland is another one of the best places to catch fireworks and BBQ this summer. An easy and family-friendly getaway, accessible to airports, and ample beautiful hotel accommodations. Plenty of public parks, gardens, and picnic areas are available if you want to grill for the Fourth with your family. Park Forest throws a big celebration, complete with fireworks, a live concert, and a patriotic parade. The Izaak Walton Preserve hosts a Family Fun Fest and run. Oak Forest is another lovely setting to enjoy patriotic fireworks and BBQ. The annual Spectacular Firework Extravaganza includes a Car & Bike Shoe and the 5K Liberty Run. Or, bring the whole family to play games, do crafts, hit the batting cages, and enjoy live music and a food truck barbecue. End the night with a glittering, colorful pyrotechnic show.
Get your free Chicago Southland Travel Guide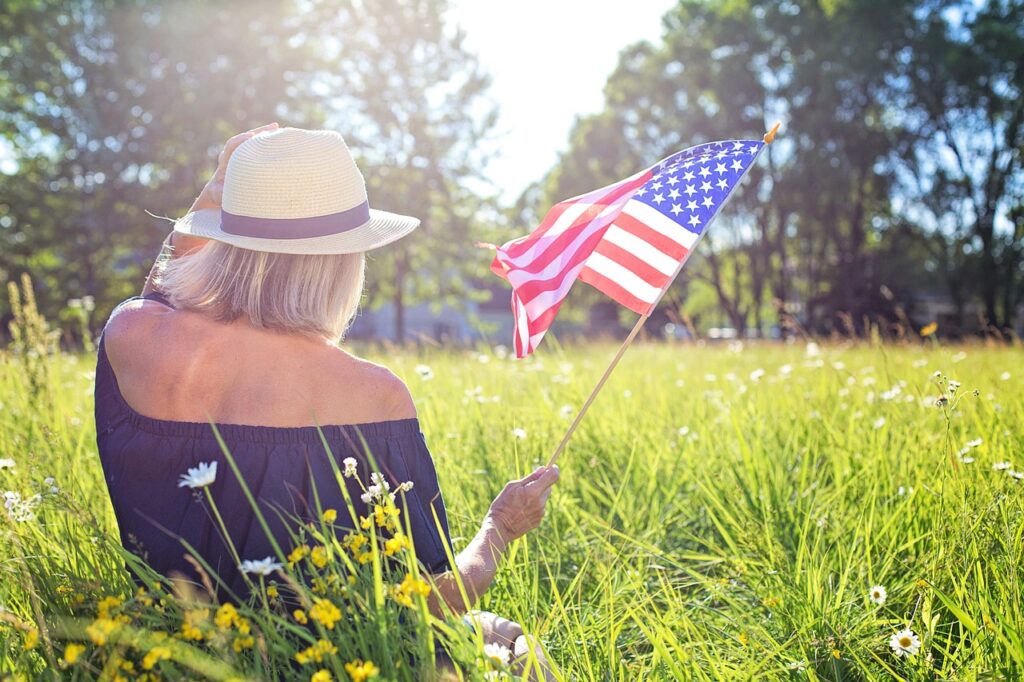 Greensboro, North Carolina is another one of the best places to visit for Fourth of July fireworks and festivities. The area features a range of accommodations, whether you prefer to camp or relax in a luxury setting. During the first week of July, Greensboro hosts Fun Fourth. This is a major community milestone, full of food and craft vendors, live performers, local distillery and brewery options, and sweet treats. The city even offers a wildly unique event called "Red, White and Say Do" which offers couples a free Fourth of July outdoor wedding! If you are a runner, you may want to participate in the Greensboro Freedom Fun. The Red, White, and Roll roller skating event is another unique, local event to enjoy. Freedom Fest includes street performers, costumed superheroes and Disney characters for the kids. The Greensboro Grasshopper baseball game typically ends the bay events, before a majestic firework show! And don't forget, this is an area rich in food history and flavor. You can enjoy some amazing traditional pit-cooked barbecue BBQ flavors with regional flair.
Get your free Greensboro, North Carolina Free Travel Guide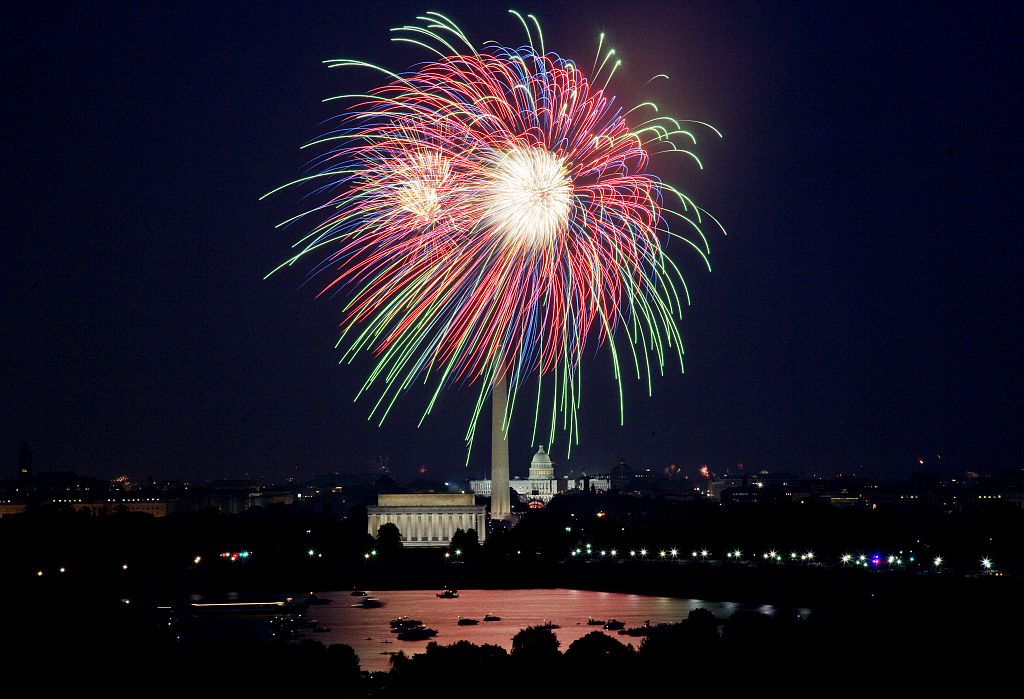 Prince George's County, Maryland borders the Washington, DC Capital Region. This area features suburban comforts, nature-based experiences like horseback riding, and easy metropolitan access. Regional recreation destinations include Six Flags America & Hurricane Harbor Waterpark, the National Harbor along the Potomac River, the Bowie Baysox, and numerous golfing venues. In partnership with the University of Maryland College Park, the city of Bladensburg offers an annual Independence Day Fireworks event. Enjoy family-friendly fun, activities, sprinklers, live music, and your favorite BBQ holiday foods. This is a great place to see fireworks and experience classic American barbecue fare. Six Flags puts on a festival and fireworks show at the Coca-Cola July 4th Fest. Fireworks are also launched along the historic Lincoln Memorial Reflecting Pool, and the National Mall hosts a Capitol Fourth concert featuring all-star performers along with the National Symphony Orchestra on the National Mall. Celebrating Independence Day near the Capital itself will be an unforgettable memory for you and your fellow travelers.
Get your free Prince George's County, Maryland Guide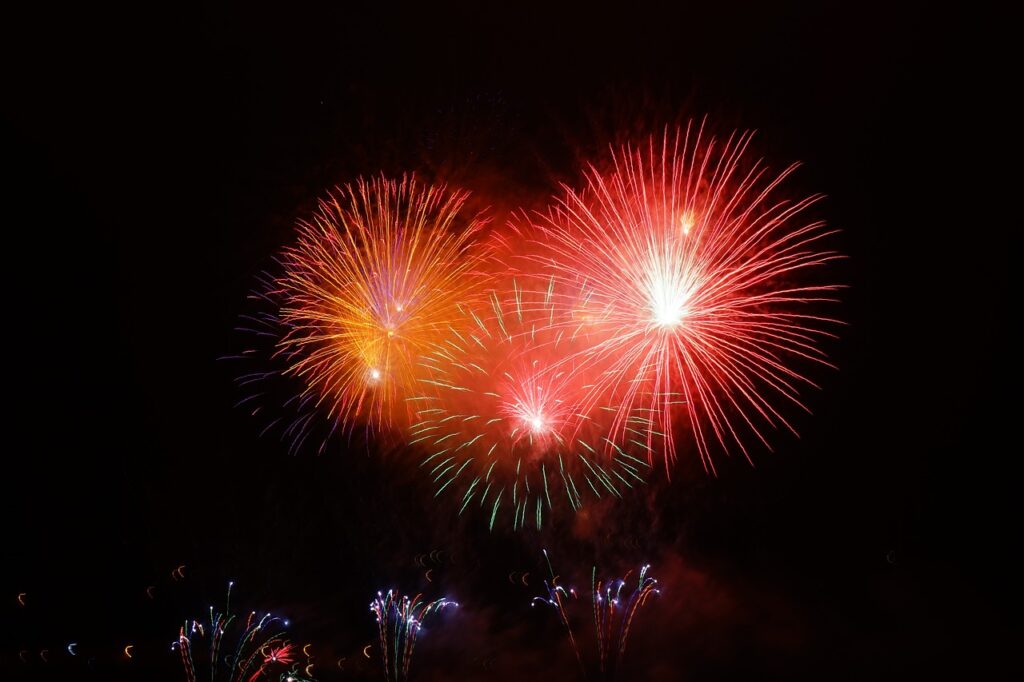 Wytheville, Virginia is another one of the best places in America to see stunning fireworks and eat BBQ. The town's July 4th Celebration and Street Festival boasts local beers and wines, crafts for the kids, axe throwing, prize giveaways, a Patriotic Kids Parade, a touch and splash area, and many delectable food options. Local vendors at the Independence Day events include Virginia-style BBQs, marked by traditional local flavors and techniques. The area's rich colonial history makes it an ideal place to spend Independence Day. After all, Wytheville's namesake, George Wythe, was one of the original signers of the Declaration of Independence.
Get your free Wytheville, Virginia Guide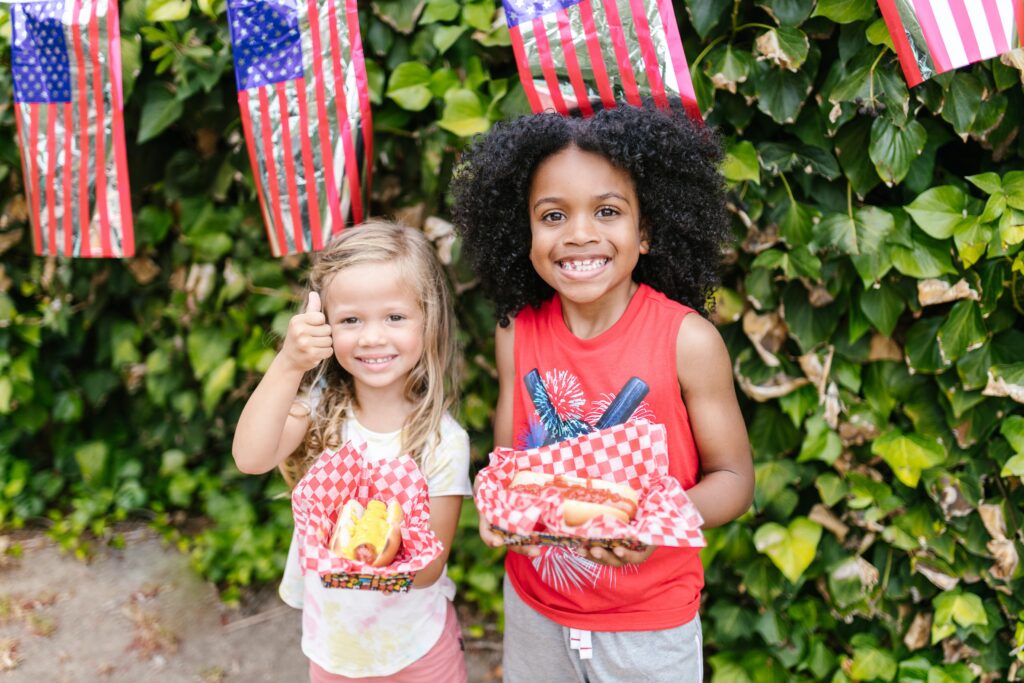 These are just a few of the many places across the country where you can experience amazing fireworks and all-American BBQ to celebrate our great nation's independence. Start planning your Fourth of July adventure today.