Do you long for that soul-soothing connection to nature? But, do you cringe at the thought of bugs on your skin or chasing raccoons away from your food at night? You might not think camping is for you, but we may have the perfect solution: Glamping! You can get out for some quality time with the great outdoors and still enjoy all the luxuries of a high-end hotel. We've rounded up some of the best glamping destinations in the U.S. for you to consider.
Alaska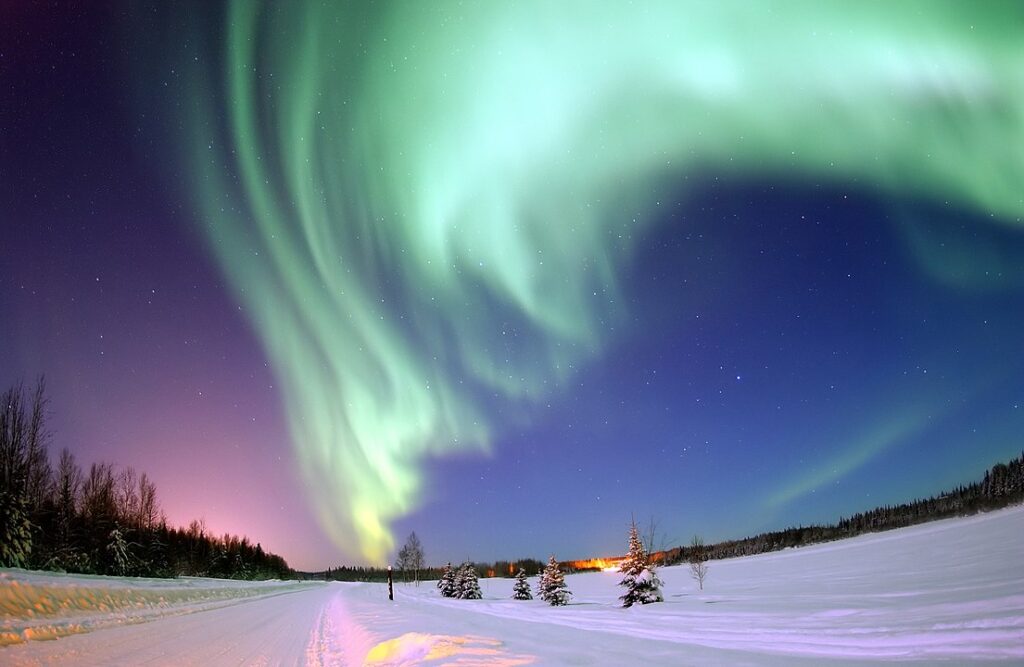 Borealis Base Camp
Borealis Base Camp near Fairbanks, Alaska has a 4.6 rating on Google reviews, with hundreds of people gushing about their experience. One review called their stay "magical." That's because you don't just sleep under the stars at this glamping destination. You sleep under the Northern Lights! The camp itself is surrounded by 100 acres of pristine forest. You'll be staying inside an igloo where you can see right through the top for a stunning view of the aurora borealis.
Don't worry, you'll stay plenty warm inside your igloo. The transparent roof is crafted from fiberglass, designed like the same igloos scientists and researchers use for polar expeditions. While the temperatures drop outside, you'll be able to cozy up inside with comfortable beds and luxurious linens. Lay back and enjoy the scenery above your 12-foot ceiling.
During the day you can venture outside for a variety of adventures. The camp offers snow machining or UTV tours through the snowy White Mountains and a day-long adventure to the Arctic Circle.
Check out our free Alaska travel guides here!
Arizona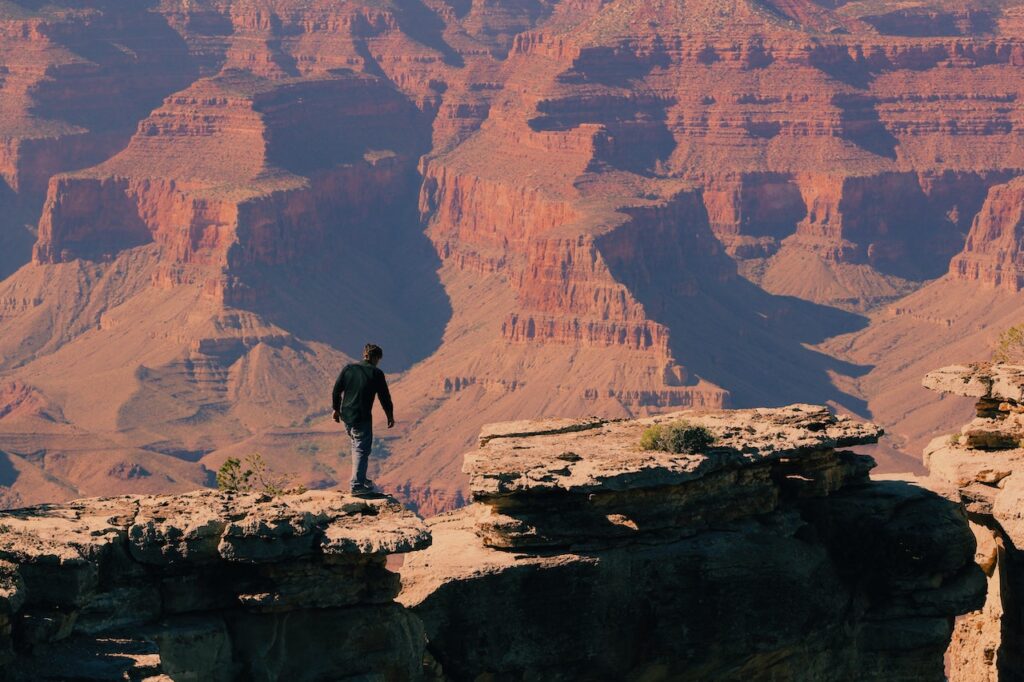 Backland
Maybe the cold isn't your thing, even with a warm igloo to retreat to. Why not try the desert scene instead? Backland Glamping Resort in Williams, Arizona boasts a 4.8 Google review. Backland calls itself a luxury eco-resort near the Grand Canyon. It's surrounded by miles of pine forests. You'll be staying in a tent, enjoying chef-prepared meals in a secluded location.
When we say tent, we're not talking about zippers and flies. Backland suites offer 16-foot wide panoramic views of the stunning desert landscape. You'll stay cool with energy-efficient air conditioning, and get plenty of time to star-gaze through the huge glass ceilings. They're private too. Backland boasts 75 feet of space between suites. You'll even have an en suite bath and sound-dampening insulation.
Check out our free Arizona travel guides here!
Montana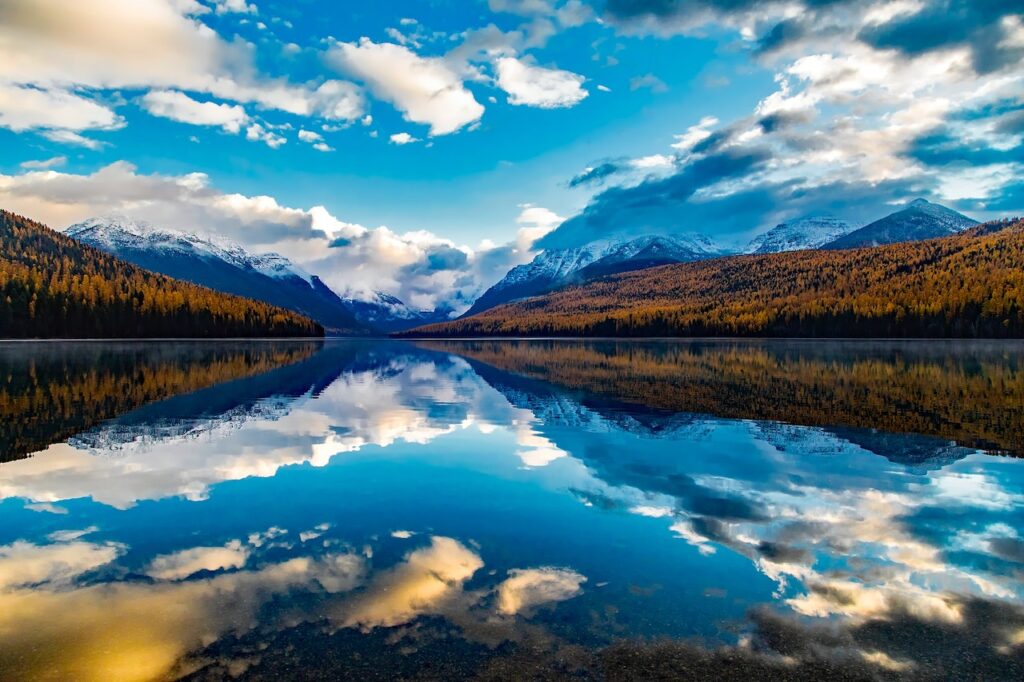 The Resort at Paws Up
With a 4.5-star Google rating, The Resort at Paws Up is a Luxury Ranch in Montana that's not to be missed. The resort offers glamping from mid-May through Mid-October. You'll find six different camps with safari-style tents catering to families, couples, and groups. The glamping section is billed as "nature served on a silver platter." All six campsites have several tents to choose from and all of them are close to either the Blackfoot River or Elk Creek.
The Ranch at Rock Creek
Also in Montana, you'll find The Ranch at Rock Creek. You can enjoy horseback riding, fly fishing, mountain biking, and stagecoach rides included with your stay. At the end of the day, relax in your private cabin with free wi-fi, wood flooring, and electricity. If you're traveling as a family you can take the kids to a kids' club, ropes course, or archery range. This ranch welcomes guests year-round. In the winter you can enjoy downhill skiing, snowboarding, and snowshoeing too!
Check out our free Montana travel guides here!
New York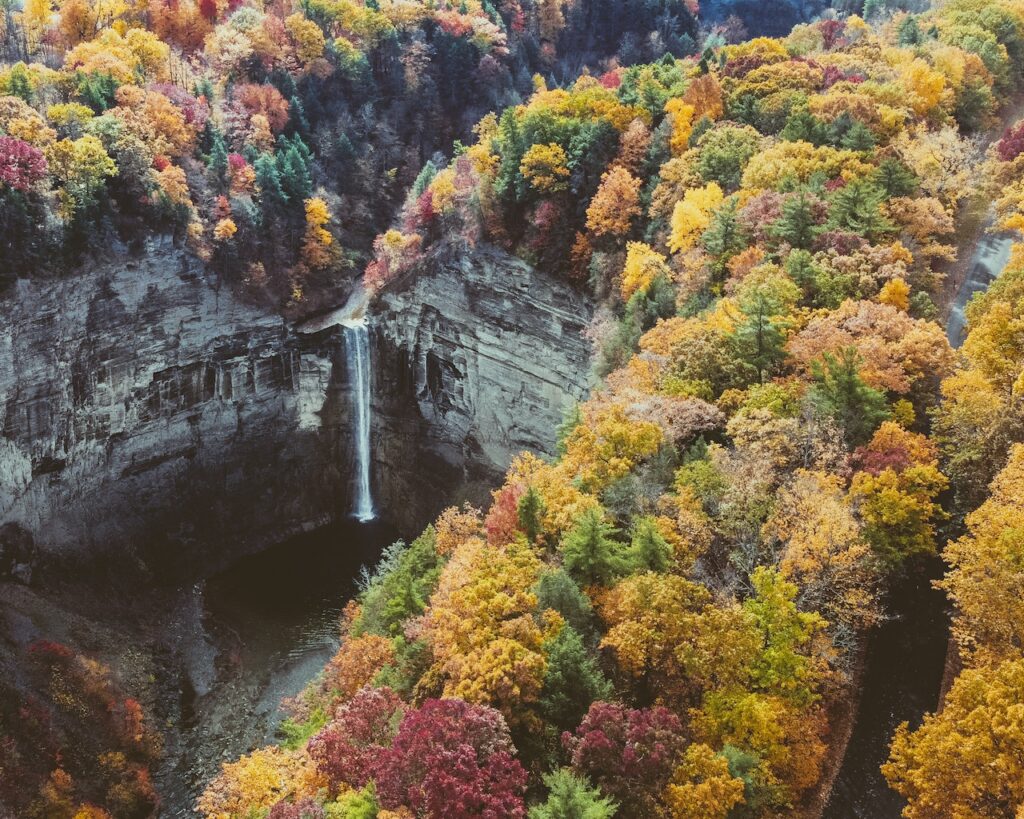 NaturLuxe & Stars
Connecting with nature while being pampered with luxury? That's What Naturluxe & Stars offers in Watkins Glen. Every tent is furnished with sumptuous pieces you'd probably expect from a 5-star hotel, not a campsite. The cotton canvas Safari tents sit atop a wooden platform so you don't need to worry about crunching any gravel. There's plenty of room to relax, too. Tents are 14'x24' and include a bathroom with a shower. The site also offers Bell tents and Platform tents. No matter which option you choose you'll have a Queen or Twin bed with plush mattresses, down alternative pillows, and plenty of comfy blankets. A fan keeps you cool in the summer, and a re-chargable battery pack will keep all your devices at 100%.
Firelight Camps
Firelight Camps in Ithaca offers "elevated camping" for those looking to escape without leaving behind the comforts of home. The luxury safari tents offer hardwood floors, plush beds, private tented porches with rocking chairs, battery-powered lanterns, and a writing desk. In the morning you can enjoy a locally sourced continental breakfast in the lobby tent. It also offers campfire coffee and tea 24/7, a bar, and emergency camping supplies like s'more kits. Spend your days enjoying live music, unwinding with outdoor yoga, or learning how to forage on walks through the wild.
Eastwind Hotels
Nestled in the Catskill and Adirondack Mountains, Eastwind offers three locations with the same luxury feel and stunning views. You can book a spot in Windham, Lake Placid, or Oliverea Valley. No matter which you choose, you're sure to be impressed by the jaw-dropping beauty of the mountains surrounding your tent. Across all locations, you'll enjoy access to amenities like bars, saunas, fire pits, and bike rides.
Check out our free New York travel guides here!
Ohio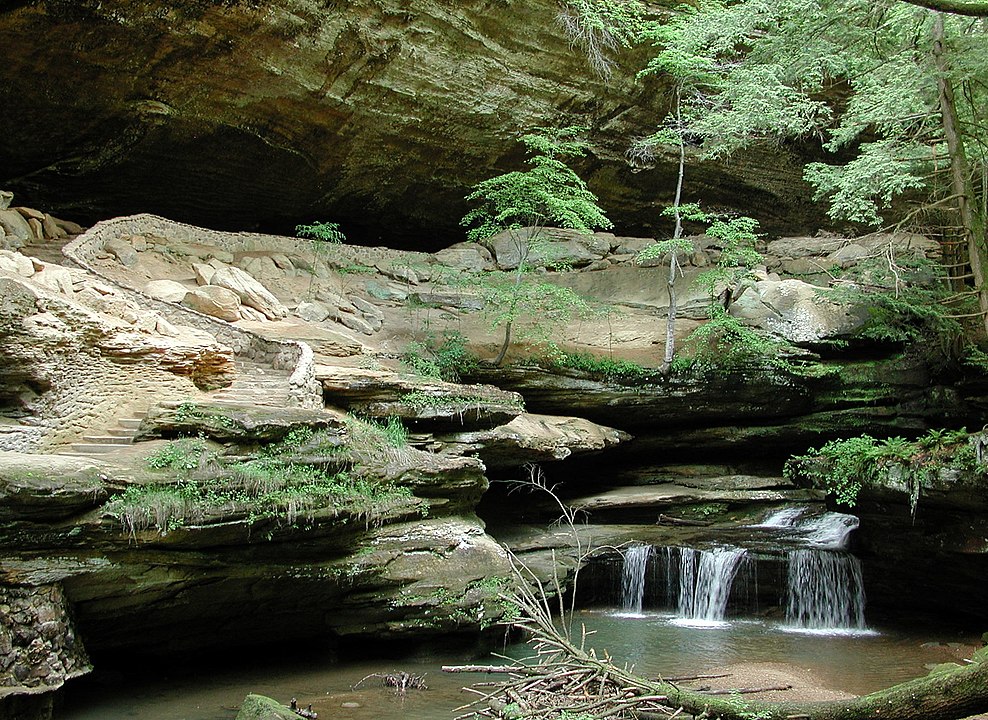 The Inn & Spa at Cedar Falls
The Inn & Spa at Cedar Falls is surrounded on three sides by the beautiful Hocking Hills. No matter what your level of comfort with the great outdoors, you'll find something that suits you here. They offer cabins, geodomes, cottages, yurts, and lodges. Chat with other guests at Kindred Spirits, a dining experience inside two log cabins. You can watch as the chef prepares meals from locally grown ingredients. Then relax at the Spa, situated inside an 1840s-style log cabin. The Spa at Cedar Falls offers a whole menu of spa packages and treatments to make sure you feel properly pampered.
The Mohicans Treehouse Resort & Wedding Venue
Take your glamping experience to a whole new level by staying in one of these luxury treehouses. This resort offers 9 authentic treehouses, all unique in their look and appeal. All feature an indoor bathroom with heating and A/C. No matter which treehouse you choose, know that your stay will be at a remote private location with plenty of access to the outdoors.
Check out our free Ohio travel guides here!
Tennessee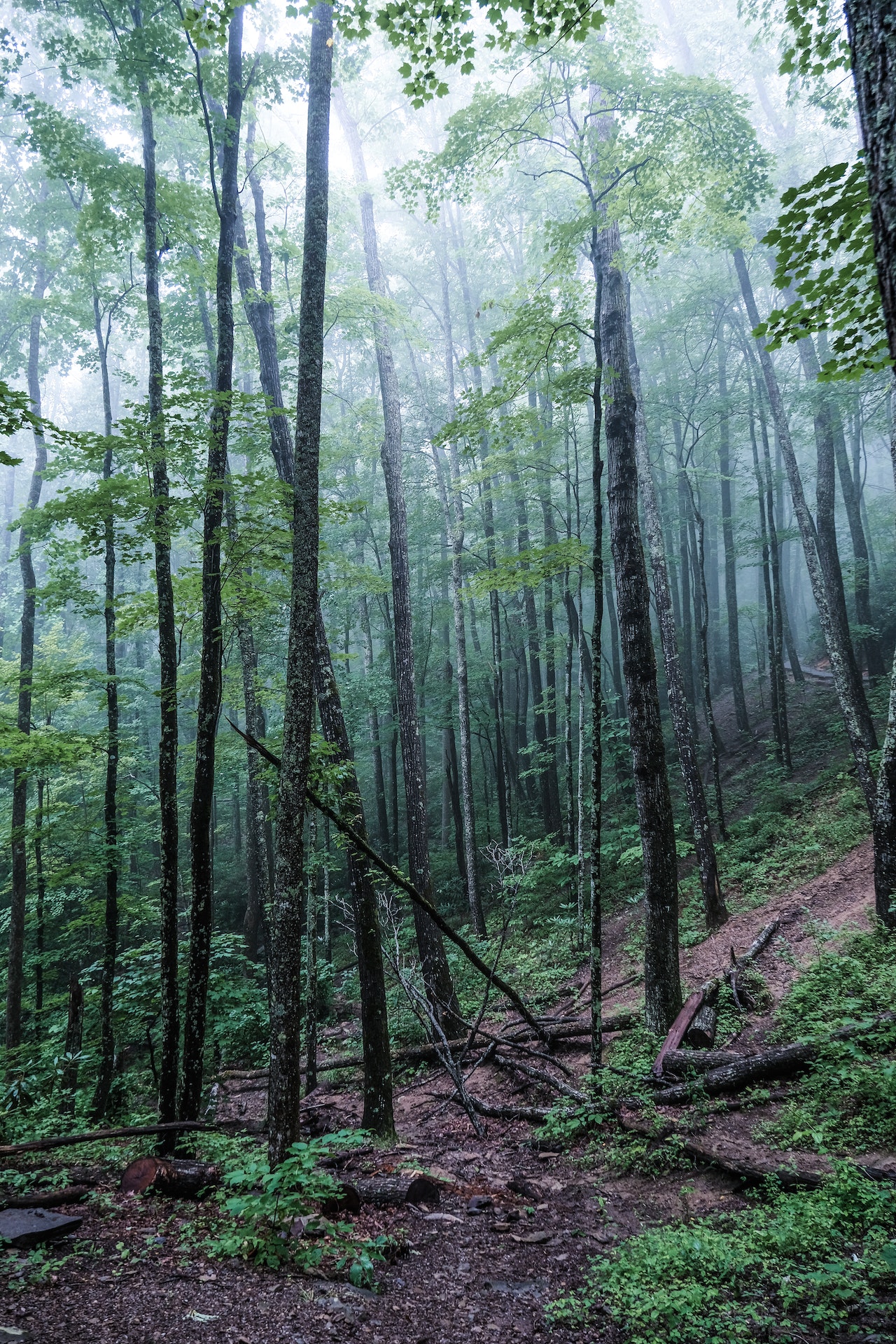 Little Arrow Outdoor Resort
This resort has several levels of luxury to make your stay comfortable. Stay in a two-story luxury glamping lodge, luxury glamping tent, or primitive glamping tent. Don't take primitive too literally though. These tents still feature all the comforts of home like plush bedding and heating and air conditioning. If your idea of roughing it is a 2-minute walk to a newly remodeled bath house, you could upgrade. The luxury options include your own bathroom, refrigerator, and freezer too.
Check out our free Tennessee travel guides here!
Nationwide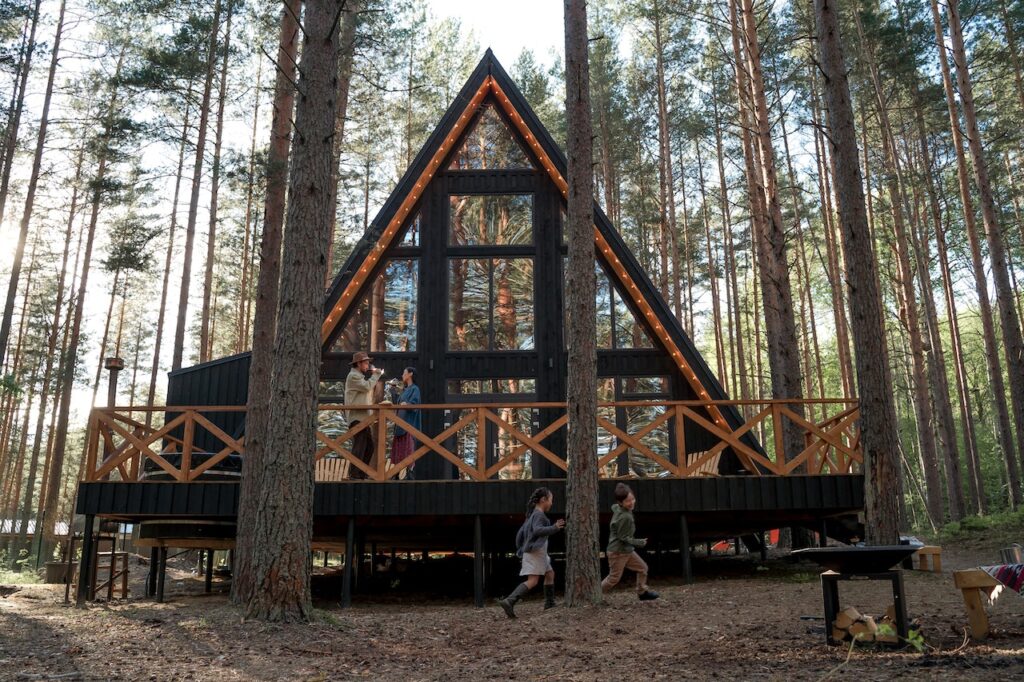 Having trouble finding a good location? Check out one of these options that offer multiple spots across the country. Under Canvas, Collective Retreats, Huttopia, AutoCamp, and Getaway all have glamping options nationwide. Whether you're looking to sleep in an elevated tent, RV, or tiny cabin, you'll be able to find something that suits you. Your date with the great outdoors doesn't have to involve sleeping on the ground or roughing it in the backcountry. So pack your bags and shift your perspective! Go camping in style, a.k.a. glamping!
For wherever you travels may take you, check out our other free travel guides for ideas and planning.