The last few years have taught us a lot. Some of us learned we don't actually have to go into an office to get our job done. If you've been able to unplug from your cubicle and embrace remote work, it might feel like the world is your oyster! That's why we've rounded up a list of some of the best places to work from home, while you still can!
Washington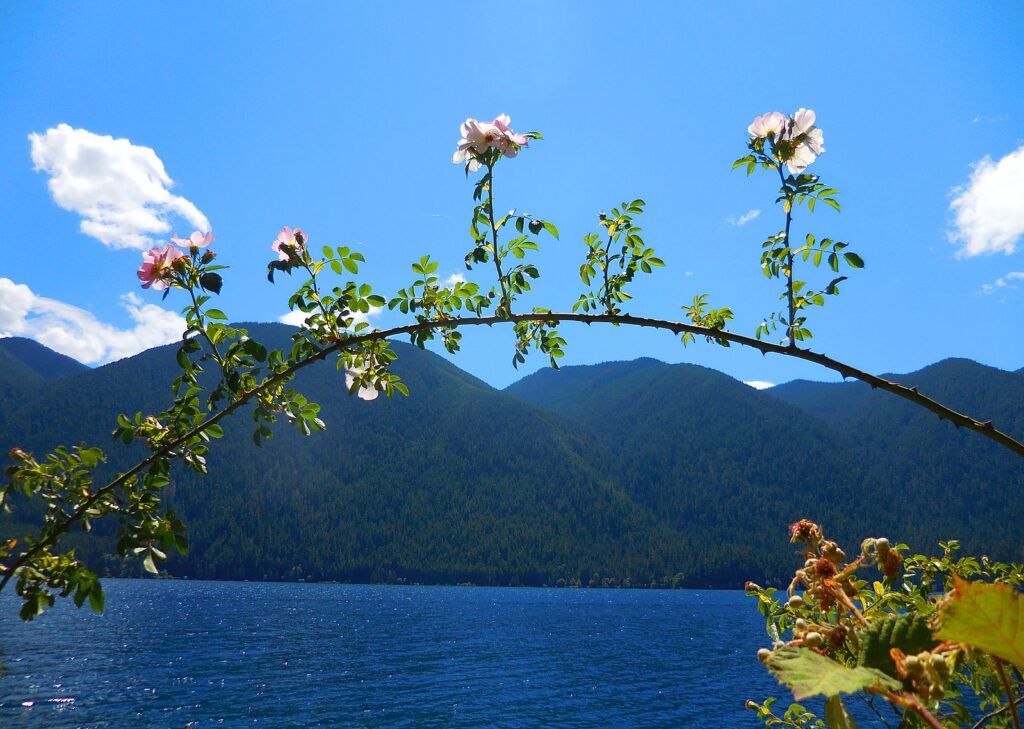 There have been a few studies on this topic in the past year or so and there's a recurring theme: West is best! Turns out that the old charm of heading west never goes out of style, which is why we're starting in Washington. Seattle and Bellevue both ranked in the top 50 cities for remote workers in a survey by Lawn Starter. Seattle got high marks for financial incentives, earning potential, and internet connectivity. Bellevue came in #2 for the highest median household income.
If you're looking for some magical scenery to get you through your remote day, Washington has it all. Seattle is across the Puget Sound from the Olympic Peninsula. It's home to Olympic National Park, a UNESCO World Heritage Site spanning nearly one million acres of pristine beauty. There are beaches, trails, lakes, and waterfalls! Do you want to paddle out on your kayak? Hike a snowy mountain? Take a stroll through a stunning flowery field? Olympic Peninsula has you covered. When you're ready to take a break and head inside, the area also offers plenty of arts centers and galleries. You can even try your luck at the casinos.
Check out our free travel guide for the Olympic Peninsula.
Oregon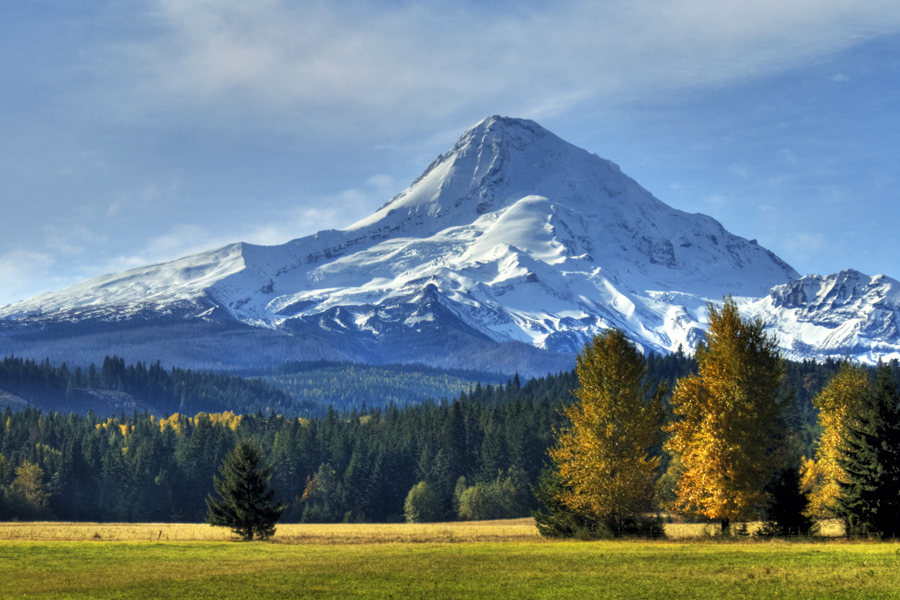 While we're out west, let's hop on down to Oregon. Money magazine ranked Portland #8 on its round-up of the best cities for remote work. The city is noteworthy for a large number of resources available to its residents. Money found that more than 88% of people who live here are within a 10-minute walk from a park. What better way to destress between meetings than a scenic stroll to a local green space? Money also found Portland has more farmer's markets than almost any other city it considered. And if Portland is in your sights, you could even ditch your car. Money found 92% of the city's residents are in walkable neighborhoods. Of course, you can't work from home without a solid internet connection. In Portland, 100% of households have access to an internet connection strong enough for your next Zoom call.
Between shifts, there's plenty to keep you entertained at Mount Hood. It's the tallest peak in Oregon, offering skiing nearly all year long. Your Mount Hood adventures could also include camping, hiking, and fishing. You can even use public transportation to get there.
Check out our free travel guide for Oregon's Mt. Hood Territory here.
Utah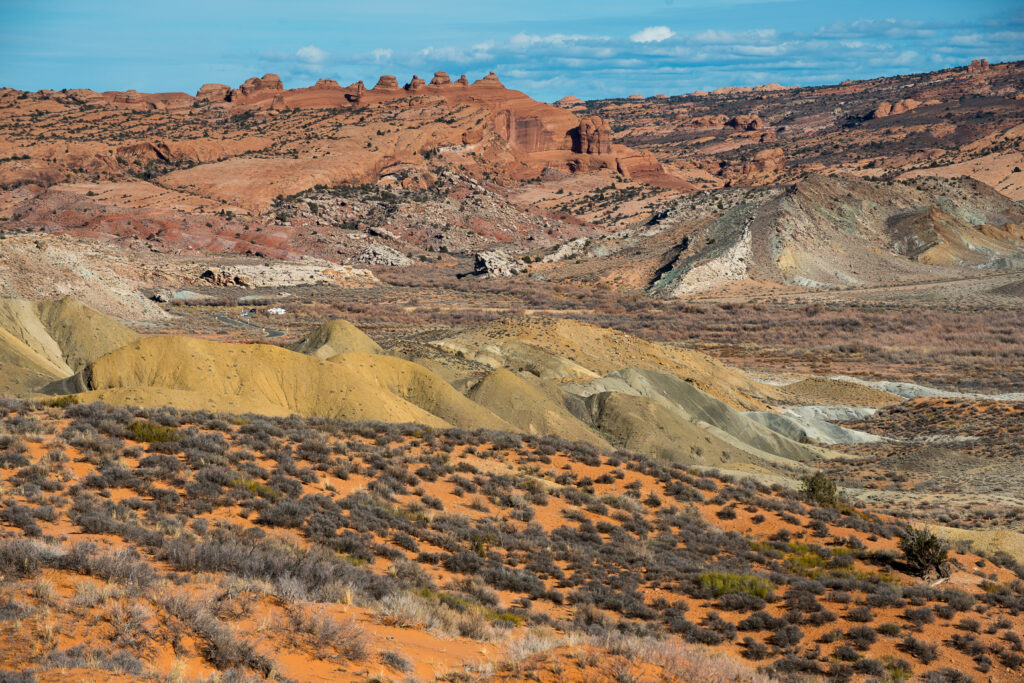 Has the west won you over yet? You may want to consider Utah. WalletHub ranked Utah in its top 10 states for remote work. It was among the states with the most people already working from home before it became the thing to do. Utah also got a great score for its low cost of electricity. If you want to spend more time enjoying the beauty of nature and less time commuting to an office, Utah is an excellent choice.
Just 90 minutes north of Salt Lake City you'll find the Cache Valley. The area has been described as taking a trip back in time. It's tucked away between two massive mountain ranges and full of natural splendor to delight the senses. Take a drive past limestone cliffs through forest canopies to toss a line in the pristine waters of Bear Lake. Or immerse yourself in the old west. At the American West Heritage Center, you can watch a blacksmith at work, ride a pony, and learn how to throw a hatchet.
The valley's city of Logan is lined with old-time charm, too. It has plenty of cafes, stores, and specialty shops to keep you busy. You can enjoy the local cuisine at the Cache Valley Gardeners' Market weekly. Learn how all sorts of specialty items are made with behind-the-scenes tours at production facilities making everything from cheese to coffee.
You can check out our free travel guide for Logan & Cache Valley here.
North Carolina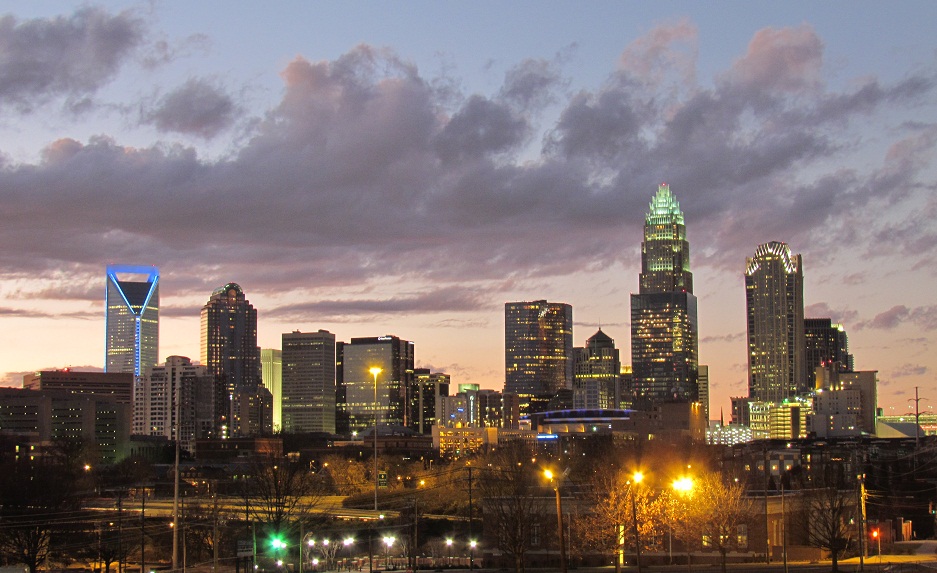 Maybe the western heat isn't your speed. Let's hop across the map. Several cities in North Carolina ranked among the best for remote work according to Lawn Starter. Durham, Charlotte, Raleigh, and Greensboro are all in the top 50 according to this ranking.
Durham got top marks for being among the cities with the highest fiber internet coverage. Charlotte offers plenty of amenities. Raleigh got high marks for affordability. And Greensboro was mid-tier when it comes to connectivity and amenities.
The state also scored high in another ranking by RentCafe. It found Raleigh and Durham to be a perfect blend of comfort, value, and leisure. Durham was also noted for its high number of short-term rentals and the availability of high-quality apartments.
Check out our North Carolina travel guide here.
New Jersey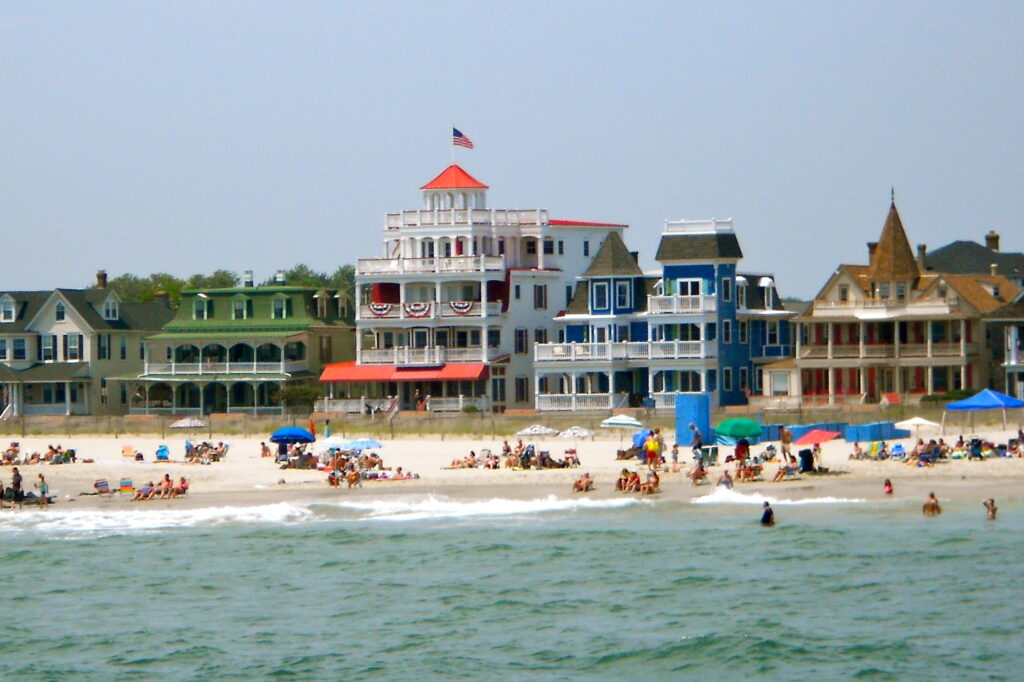 If you're looking for the number one state in the nation to call home while working remotely, look no further than New Jersey. It snagged the top spot in WalletHub's rankings. The company looked at a dozen metrics to come up with its rankings. New Jersey got high marks in several categories, based on factors including the number of households with internet access, the share of potential telecommuters, cyber security, average home square footage, and internet cost.
If you're looking for some recreational time outside your home office, New Jersey has plenty to offer. The Sussex Skylands in the northern part of the state offers four seasons of fun. Fly solo to a relaxing resort or take the whole family out for some kayaking or horseback riding. Not to mention, there are plenty of museums, water parks, ziplining, shopping, and fine dining. It's safe to say the Skylands have got you covered.
To the south, relax on the beach on the southern shore. Cape May and Cumberland counties are great getaways whether you're looking to lay low, or get rowdy. From their pristine beaches and world-class golf resorts to an impressive line-up of events and festivals, the southern shore has it all.
Check out our free New Jersey travel guides here.
Delaware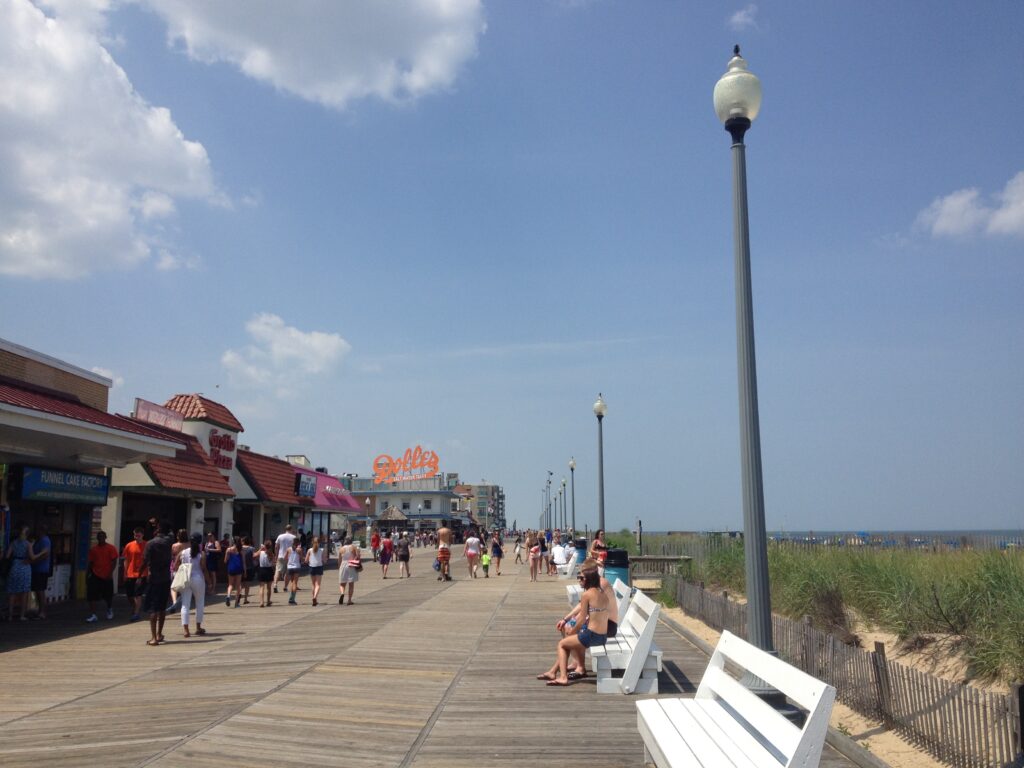 Keeping to the northeast, Delaware ranked number three in the nation on WalletHub's rankings for remote work. The state didn't come out on top in any of the individual metrics. But, it ranked well enough in every category to come out third overall.
If you're tempted by the fantasy of beach life, Delaware might be the place for you. Boasting both Rehoboth Beach and Dewey Beach just 10 minutes apart, you'll never miss a stunning sunrise. Visit either beach by day for sunbathing, then stay after sunset for fun and entertainment, when the town lights up with excitement.
Check out our free Delaware travel guide here.
Where's your next chapter?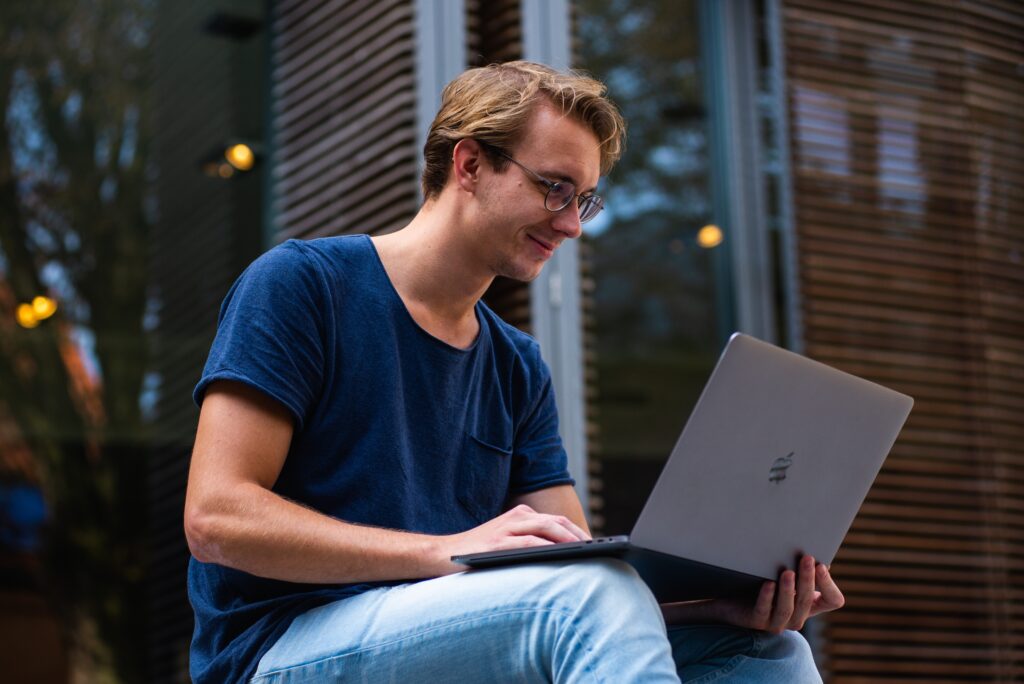 You've become untethered from your desk in the office. The sky's the limit. Start with this list of areas that have the best internet connectivity, public transit, and amenities. Then it's up to you to choose your after-hours lifestyle. Whether you're a mountain climber or a beach bum, these states have plenty to offer today's modern remote worker. The only question is, where will you start your next chapter?
Check Out Our Other Free Travel Guides for 100's of U.S. Destinations