It's an extraordinarily beautiful place, with unforgettable scenery, magnificent wildlife, and some flat-out wonderful people. Whether you are coming to see Alaska's glorious mountains, rivers and glaciers; to learn about Alaska's cultures and our history; or to experience the wonder of the northern lights, we know you'll make amazing lifelong memories here.
Plan Your Adventure Today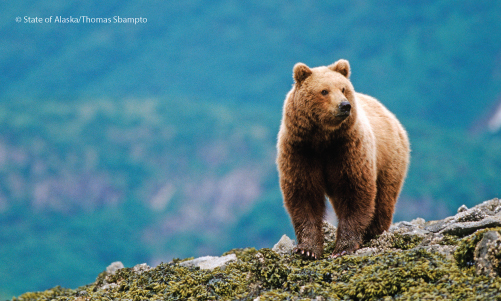 Most travelers are seeking moments of true adventure — the chance to experience something perspective-shifting or awe-inspiring. And few places on earth offer visitors as many ways to have those experiences as Alaska.

Natural wonders abound here: There are massive snow-topped mountains (including Denali); mighty rivers (such as the legendary Yukon); dazzling glaciers and vast expanses of rainforest, tundra, and sea. There's also spectacular wildlife, from bears, moose, and caribou to salmon, rare birds, and adorable sea otters. You'll find seemingly endless daylight in the summer, and deep, Northern Lights-topped nights in the winter.

What makes Alaska such a great vacation option is that there are ways to explore nearly all of these natural wonders at your skill level and with your desired level of luxury. Whether your dream is a romantic getaway, a multi-generational family vacation or a rugged, adrenaline-fueled wilderness adventure — or maybe a little of all three — you can find it in Alaska.
Get Your Free Travel Alaska Travel Planner

---
Anchorage, Alaska
Anchorage has the best of Alaska, all in one place. Towering glaciers, vast and varied wildlife, and parklands stretching wide across the horizon. No other place has these things balanced by the comforts of the city.
Wildlife like moose, eagles, salmon, Dall sheep, and beluga whales call the area home. Hundreds of miles of trails connect the city to the surrounding mountains. Dozens of glaciers ring the nearby backcountry. Combine these incredible draws of Alaska with the amenities of modern city, and you have Anchorage.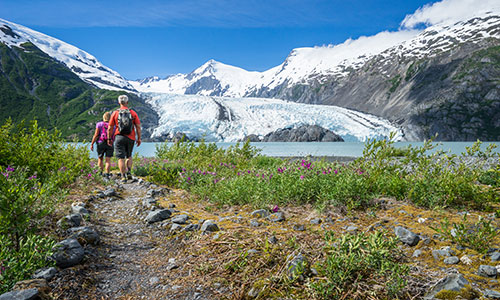 The city cooks up fresh Alaskan seafood, is home to the state's top cultural attractions, and has sales-tax free shopping. From the Chugach Mountains to the waters of Cook Inlet, the region provides endless possibilities for adventure and entertainment.

With expanded flights into Anchorage, new tours hotels and restaurants joining familiar favorites, there's never been a better time to visit.

Get Your Free Anchorage Travel Guide
---
Fairbanks, Alaska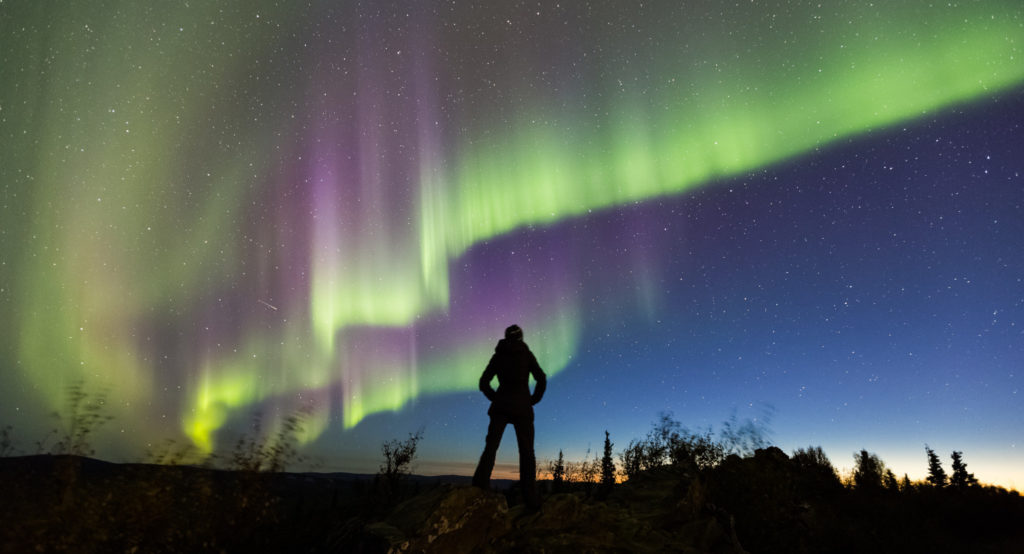 The Fairbanks region is defined by wild places that awaken the spirit and nourish the soul. Locals embrace the natural world and have created a vibrant river city in the wilds of Interior Alaska.

Whether you come seeking the solace and serenity of a quiet winter day, the summer's everlasting sunshine or a glimpse of the magical northern lights, Fairbanks is a portal into life in the Far North.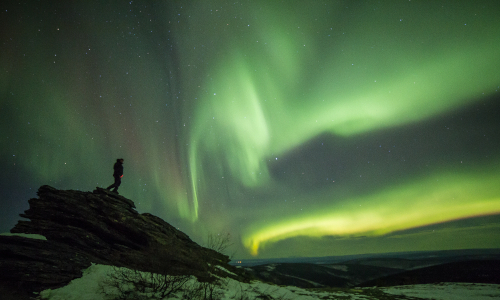 Where else can you travel to such a remote locale and still enjoy all the amenities of a charming downtown, a thriving arts community, rich Alaska Native heritage, authentic Alaskan activities and attractions and endless opportunities for exploration?

Fairbanks is surrounded by wilderness—pristine rivers and lakes, abundant wildlife and a certain poignant solitude that is found nowhere else on Earth. Cross the Arctic Circle, shadow remarkable wildlife, revel in the midnight sun, hike the tundra and boreal forests, view spectacular landscapes and linger outside with eyes turned towards the night sky to see the light of the aurora borealis.

Get Your Free Fairbanks Travel Guide
---
Ketchikan, Alaska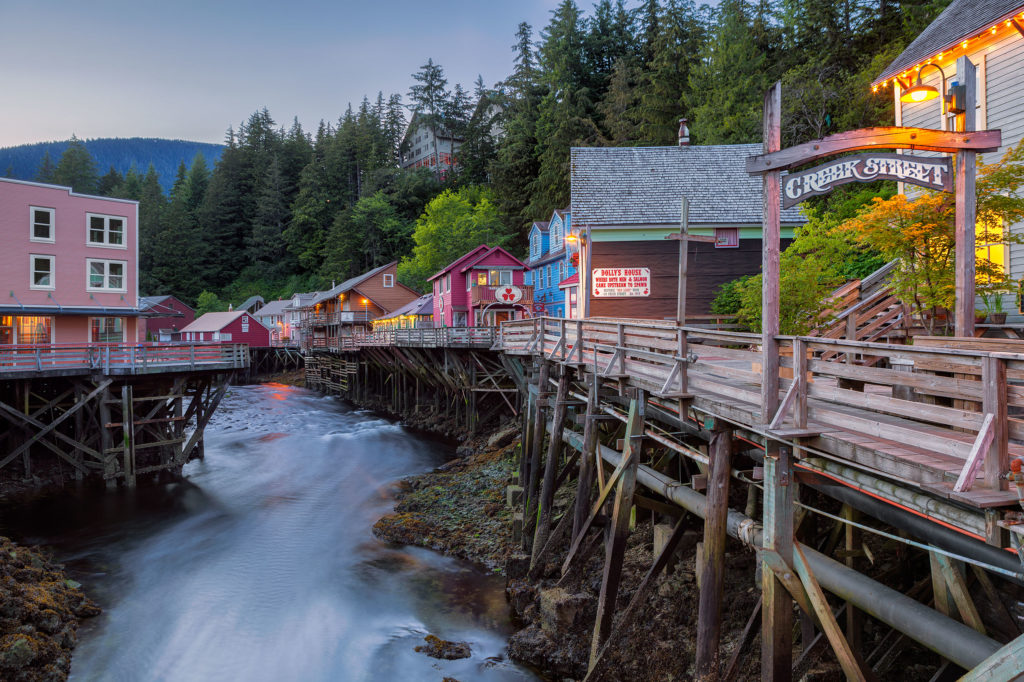 Ketchikan is one of Alaska's most popular destinations. It's an easy 90-minute flight from Seattle and a popular stop for cruise ships. This island is surrounded by the pristine waters of the Inside Passage and towering evergreens.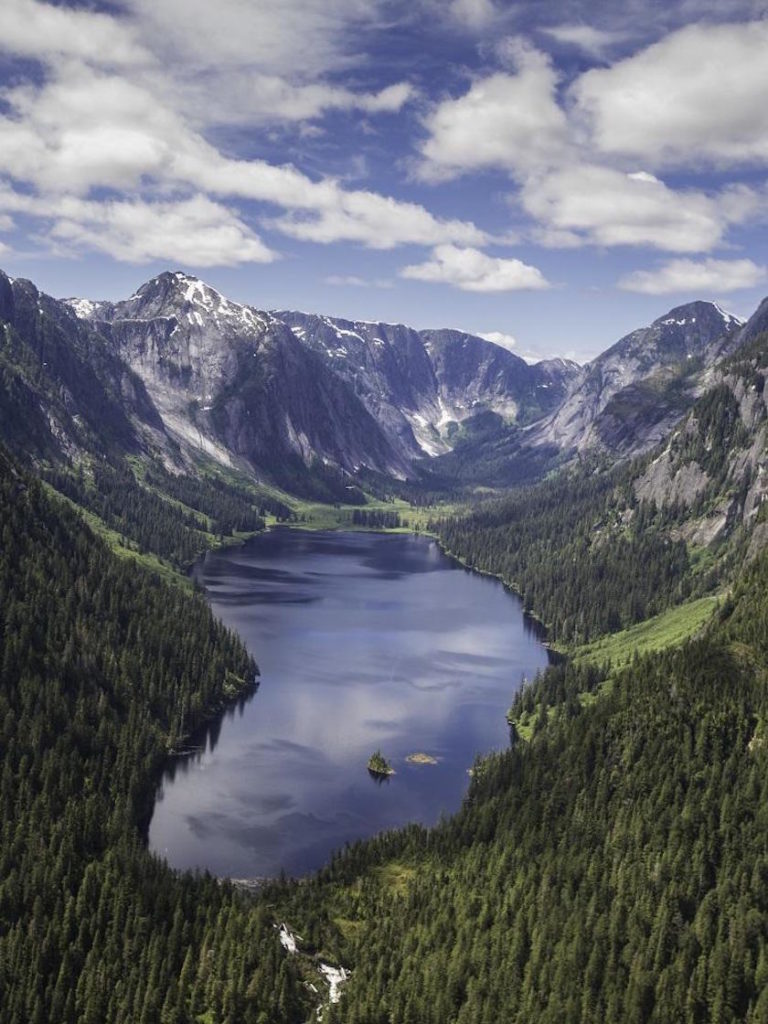 Visitors come for the superb fishing, wildlife viewing, amazing scenery, and outdoor recreation opportunities but they find so much more. Ketchikan is home to the world's largest collection of totem poles and provides many opportunities to learn about the history and culture of our first people as well as the pioneers who came north to live in this special place.

Don't miss the opportunity to dine on Alaska's prized seafood- salmon and halibut, crab and oysters are not to be missed. The arts hold a special place here, with shops, galleries, live entertainment and more available.

Whether you come for a day or stay for a week, Ketchikan is sure to be a highlight of your Alaska visit.

Get Your Free Ketchikan Travel Guide
---
Cruise Alaska
An Alaskan is a great way to travel and experience the beauty of Alaska, and can offer the best of luxury and exploration. Alaska is a cruise destination that is perfect for the entire family.
Whether it's your first time or you're an experienced "cruiser", there are an unlimited variety of choices and experiences to choose. Options range from economy to luxury, and whether you prefer scenic or adventure, and with or without land tours you are sure to find the one that's perfect for you.
Ports of call include Alaska's Inside Passage, Anchorage, College Fjord, Glacier Bay, Haines, Homer, Hubbard Glacier, Juneau, and Ketchikan. Each port offers a new opportunity to explore and include additional areas such as Denali, Mt, McKinley, Skagway and many others. Get your Alaska cruise planner and explore all your options.
Get Your Free Alaska Cruise Planner
---
EXPERIENCE ALASKA
Plan Your Adventure Today