As we celebrate Valentine's Day and move closer towards Spring, love fills the air, making this season one of the most magical times of the year. Why not plan a weekend getaway with your special someone to celebrate your life together and the future to come? Check out our top 4 romantic weekend getaway destinations, and start planning your trip today!
Mt. Hood Territory, Oregon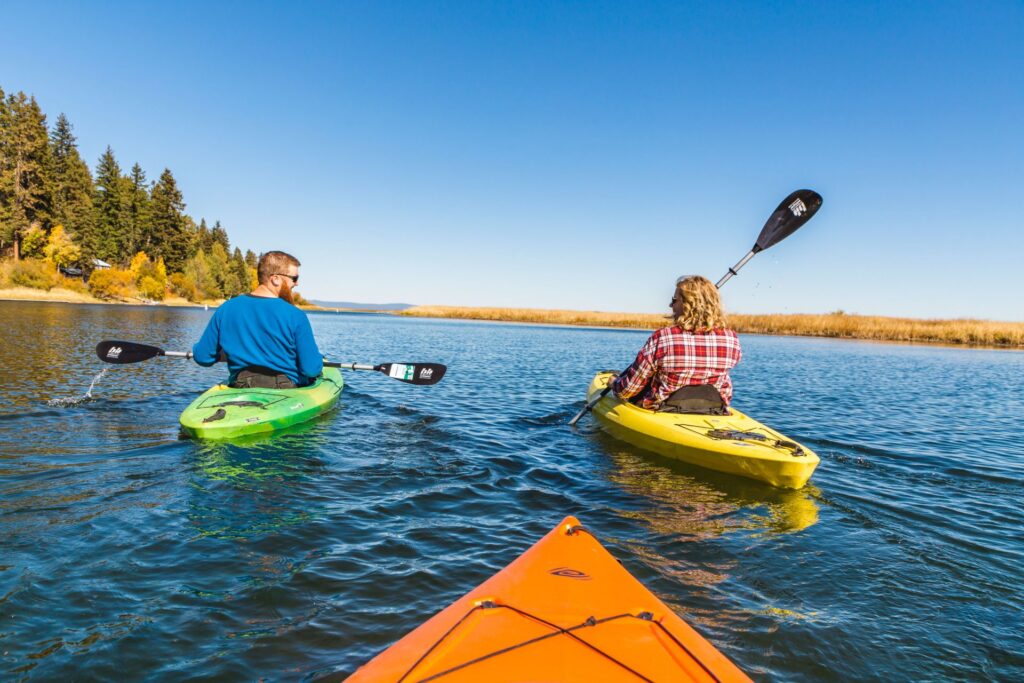 With a diverse range of activities and attractions, cozy accommodations, and picturesque scenery, Oregon's Mt. Hood Territory offers an unforgettable experience for couples wanting to sneak away for a romantic weekend. The Mt. Hood region is rich in history and offers incredible farm-to-table dining experiences, cozy accommodations, and exciting recreational activities. Couples can spend the day hiking, kayaking, visiting local wineries, or attending cultural events before grabbing a bite to eat and heading back to a stunning hotel room with views that span for miles.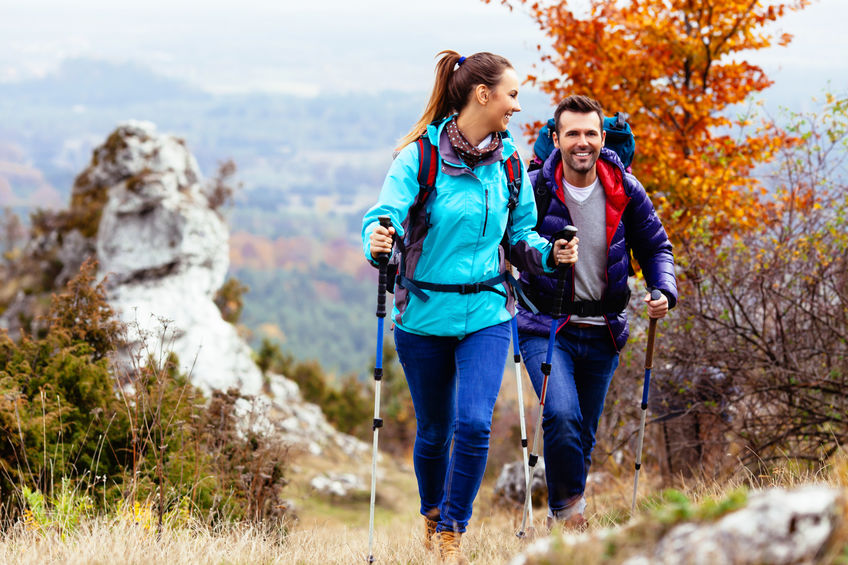 We recommend allowing the landscape to take your breath away, as you and your special someone drive along the Historic Columbia River Highway. Just make sure to make stops along the way to experience the unique attractions in the area! The Vista House is located at Crown Point and sits on a 733 ft. ridge overlooking the Columbia River Gorge. Built in the early 1900s, the structure was intended as a comfort station and source of inspiration for travelers, by making the beauty of the gorge and surrounding area accessible to anyone passing through. The Vista House now operates as a small museum honoring the Oregon Pioneers and offers an espresso bar where you can find specialty drinks and other refreshments. What could be more romantic than grabbing a coffee and walking along the ridge to admire the inspiring views of the gorge?
To start planning your romantic getaway in Mt. Hood, click below to get the free guide!

Get the Mt. Hood Territory Guide

Adirondacks, New York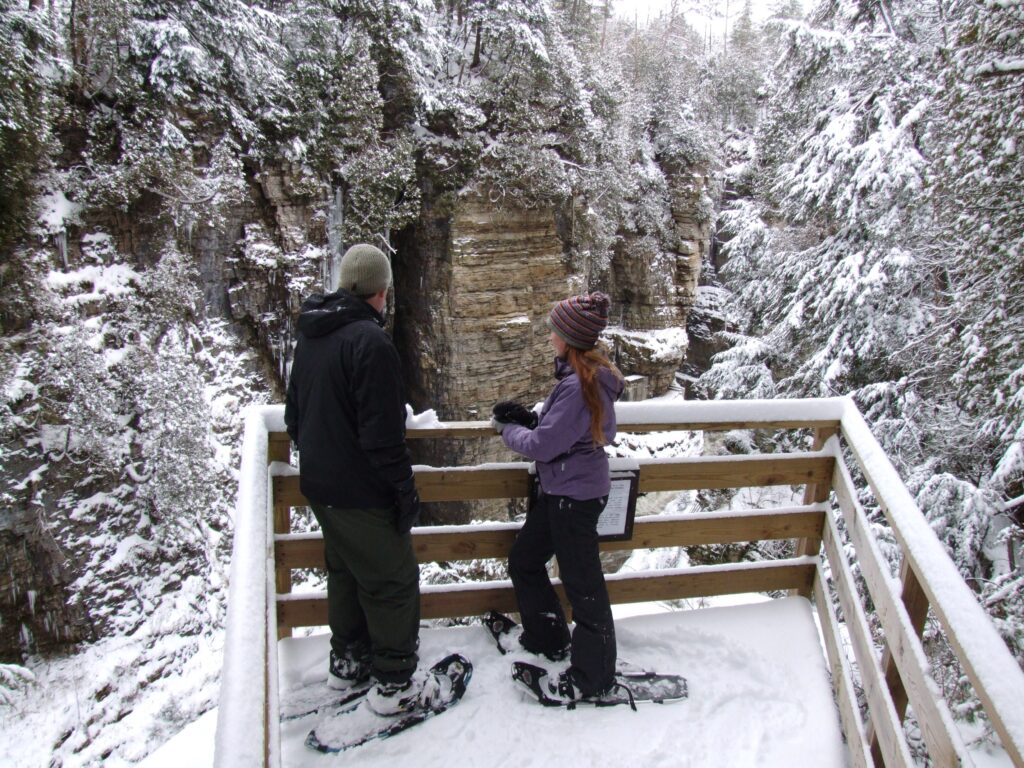 Hiking trails lined with mature trees and early blooms, majestic waterfalls, hidden lakes, and vibrant small towns are what make the gorgeous landscape of the Adirondack Mountains and Coastline a "rom-com" worthy backdrop for a romantic weekend getaway. The Adirondacks are truly a couple's retreat offering outdoor recreation, local breweries and wineries, boat tours, world-class dining, and exceptional shopping experiences.
In early February, love will be in the air at the Adirondack Winery, located in Lake George Village. From the 7th-14th, the winery is hosting a Sweethearts Wine & Chocolate Experience, which includes a tasting and chocolate treats to pair with each wine. But, if you can't make it by Valentine's Day, don't worry! Wineries are already romantic, and since the Adirondack Winery offers tastings and seasonal events year-round, you'll still have a chance to create some romance after Cupid is officially on leave.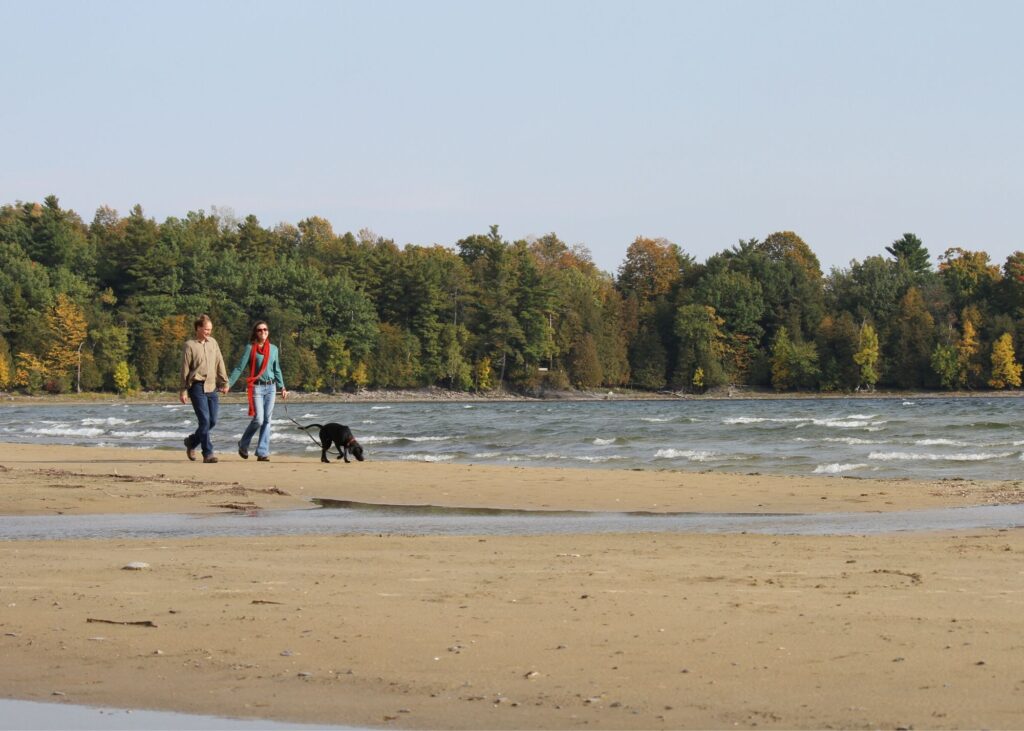 For couples wanting to spend time outdoors, we recommend visiting Mirror Lake. With a landscape fit for a fairytale, you can spend the day hiking, kayaking, or canoeing. Mirror lake is unique in that it does not allow for gas engines, so the water is pristine and reflections off the lake's surface are breathtaking. At the end of the day, you won't want to leave, which isn't a problem considering there are several options for accommodations with lake-front views where you can relax next to a crackling fireplace.

Are you sold on a romantic getaway in the Adirondacks? Click below to get the free guide and start planning your trip today!

White Mountains, New Hampshire
New Hampshire's White Mountains are one of New England's most popular scenic destinations. The region's picturesque view of towering peaks surrounded by lush scenery is unrivaled by anywhere else on the East Coast. The White Mountains make it easy to celebrate love, as couples can experience luxury accommodations, quaint bed & breakfasts, a variety of outdoor sports, as well as local breweries and wineries.
One of the top accommodations in the area for couples celebrating an engagement, honeymoon, or anniversary is the Cranmore Mountain Lodge Bed & Breakfast. Secluded on 8 peaceful acres and tucked away among lush scenery, the Cranmore will be your home base for both uninterrupted quality time together and a variety of outdoor adventures. The lodge is only a short distance away from major ski areas, offers trout fishing (no permit needed), as well as provides discounts for local skiing and dining experiences.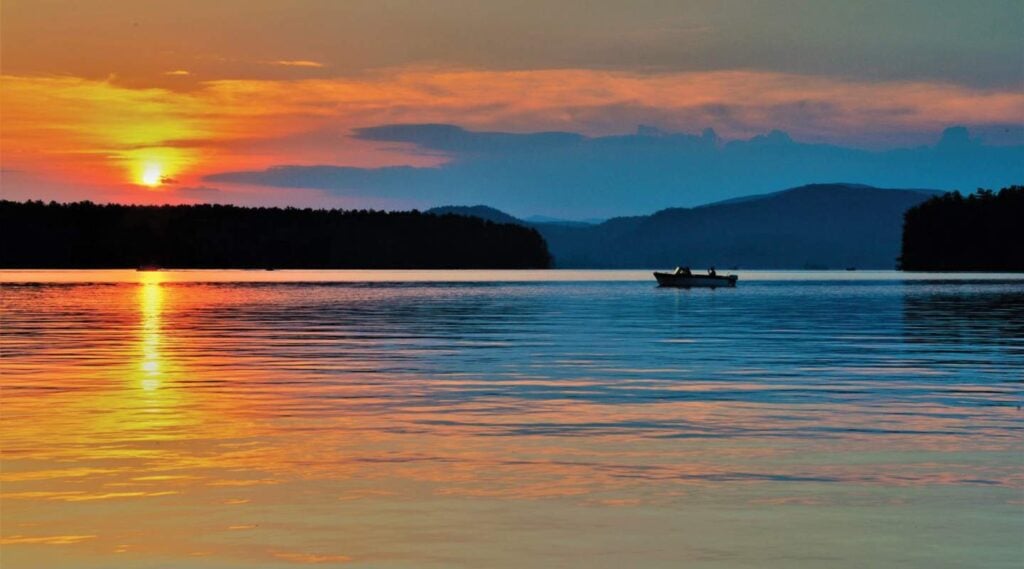 There's nothing more romantic than being snuggled up under a blanket with your special someone and admiring an opulent mountain landscape. Farm by the River Stables is a quick 10-minute drive from the Cranmore and offers carriage rides for couples to do just that. If your idea of romance involves an adrenaline rush, we recommend the Bretton Woods Canopy Tour. As you zip line through the treetops, you're bound to feel like Tarzan and Jane, and extra points will be awarded to whoever mimics Tarzan's iconic call.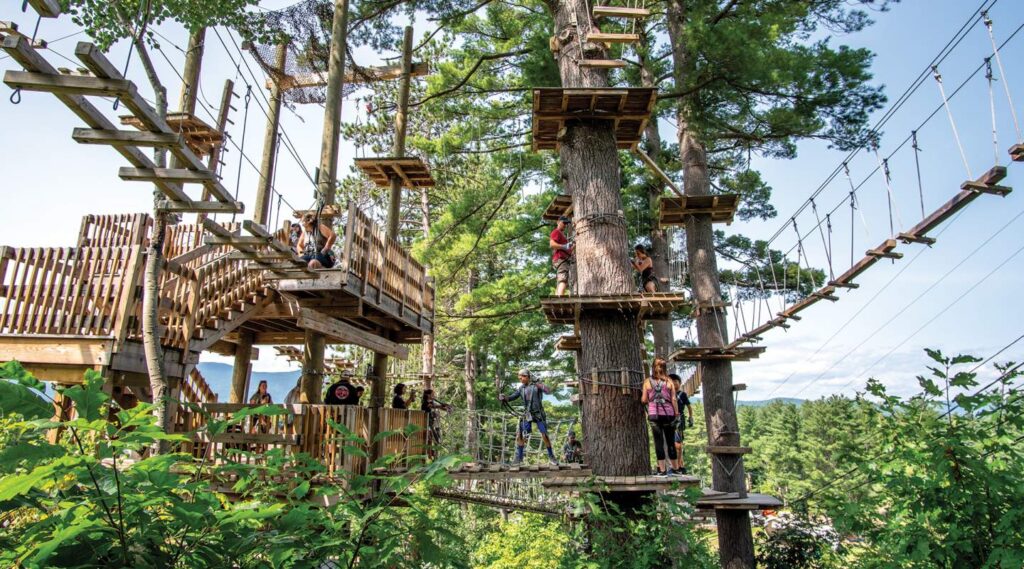 Start planning your romantic weekend getaway in New Hampshire's White Mountains today! Click below to get the free guide.

Carbon County, Wyoming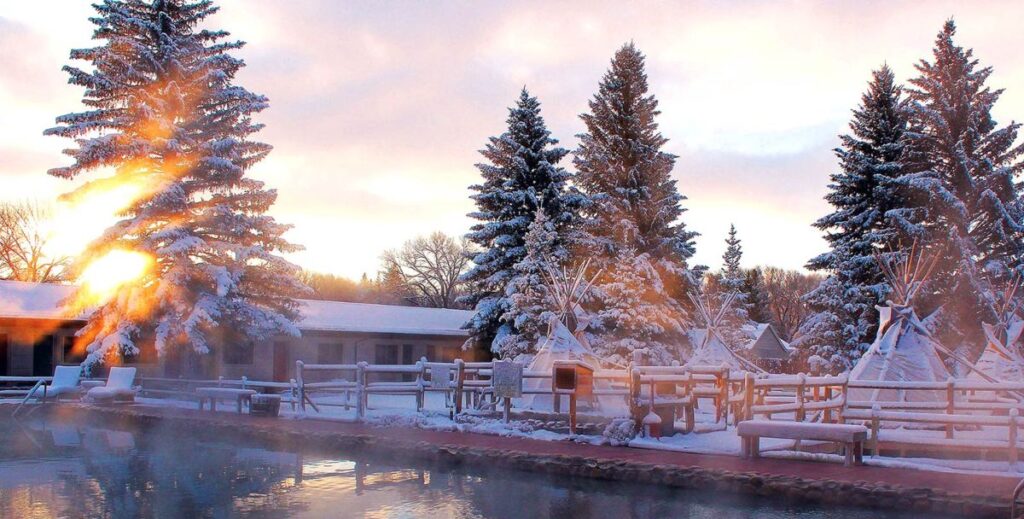 Carbon County, Wyoming is one of the most beautiful destinations in the Rocky Mountains. With deep evergreen forests, high mountain deserts, rushing rivers, and mountain views for miles, Carbon County is an oasis, making it the perfect backdrop for an unforgettable romantic weekend getaway. From guest ranches, cozy cabins, local cultural and historical celebrations, hot springs, and a variety of unique outdoor activities, couples are bound to experience the excitement of an "Old West" romance.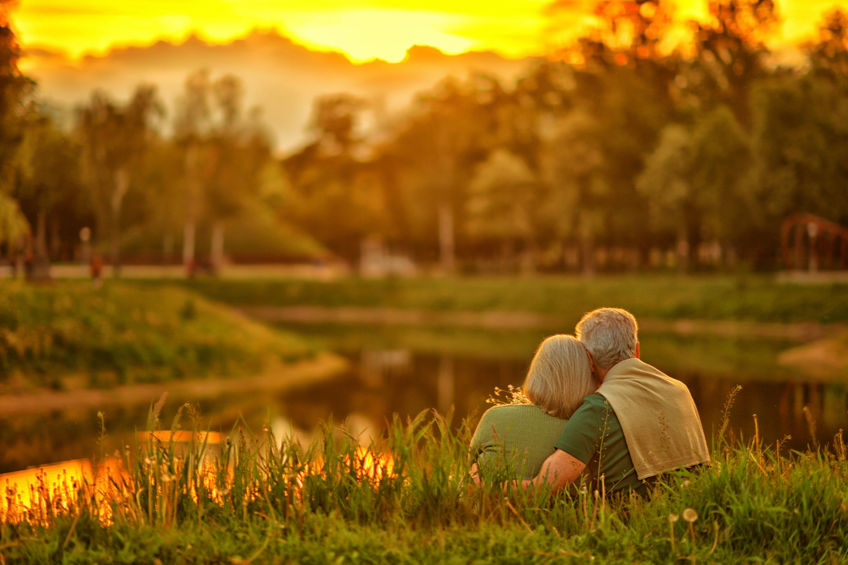 If you and your special someone are in need of alone time, uninterrupted by kids or work, we recommend pitching a tent and gazing up at the stars. After the sun goes down, the Wyoming sky puts on a show of millions of stars stretching across the night sky, and with a bottle of wine or sparkling cider, it'll be a date night the two of you will never forget.
A vacation is all about taking a break from the real world to relax and rejuvenate. An experience in the Saratoga hot springs will not only help you feel relaxed and restored, but you'll experience a piece of local history. For centuries, the Native American tribes in the area believe that the natural mineral springs bring healing of the mind, body, and spirit. And after everything we've been through the past couple of years, we could all use a little bit of that!
To start planning your romantic weekend fit for an old western movie, click below to get the free Carbon County guide!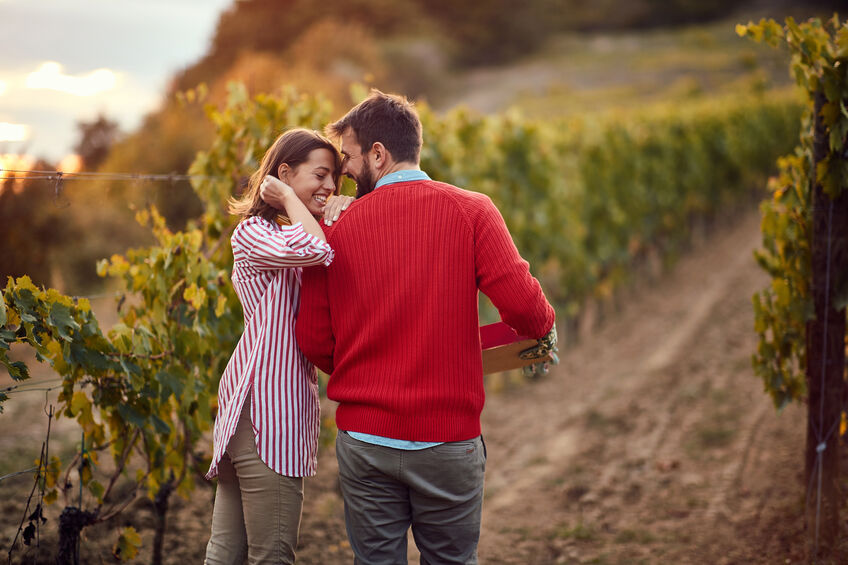 And don't forget that all four of these destinations would be perfect places for a proposal… just kidding (maybe). Start planning your romantic weekend getaway today and if you're looking for even more unique destinations to choose from, click below to browse our full list of free travel guides. Happy romancing!