Traveling with your whole family can be stressful. Though it gets easier every time you do it, you will run into a few challenges when you travel with your kids. Everything changes when you have kids and traveling is no different! It can be a struggle sometimes to get to the grocery store, so you can forget that impromptu trip across the country.
However, there are plenty of ways to implement smart traveling strategies that will make trips with the kiddos easier! Being prepared and knowing exactly the activities you'd like to do during your holiday vacation are two of the biggest things to consider when starting this journey. Here are a few other tips that will help make your trip more enjoyable!
Plan What You'll Pack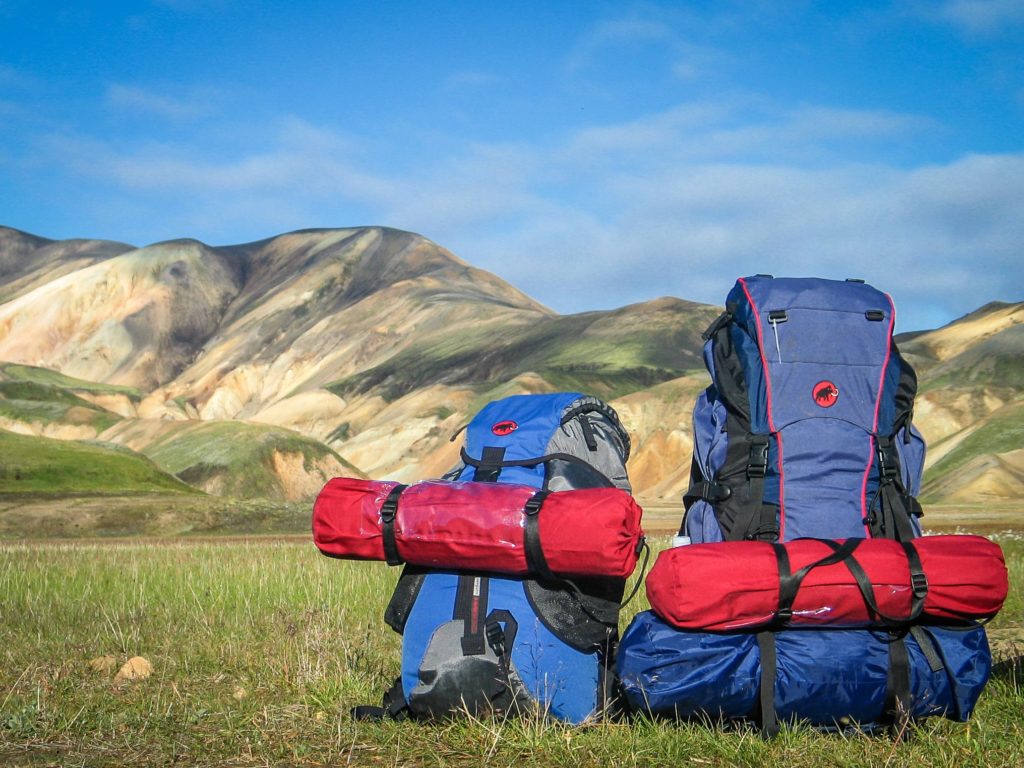 It's so easy to overpack when you're traveling with kids. Bring familiar items your kids to love to keep them comfortable and on routine. Packing everything your kids use at home will leave you with overwhelmed cluttered suitcases, ready to throw the whole trip away. There's a good chance you will be carrying a kid at any given time, so it's probably better if you don't also have to carry a suitcase that weighs a ton which may incur additional fees.
Create a packing list. It will prevent you from forgetting any must-have items and keep you on track while you're getting everything in order. A packing list will also help you visualize the items you intend to bring and make it easy to eliminate anything unnecessary.
When you're traveling for the holidays, presents and treats are usually involved. Make sure you pack special gifts like holiday PJs and the toys they wished extra hard for Santa to gift to them this year. You could also order toys or gifts to your destination. Whether you are visiting or staying with a family member or at a hotel, you can send items ahead. Just make sure you have a tracking number and leave an extra day or two in case there are delays.

Love Staying in Hotels? Get a Suite!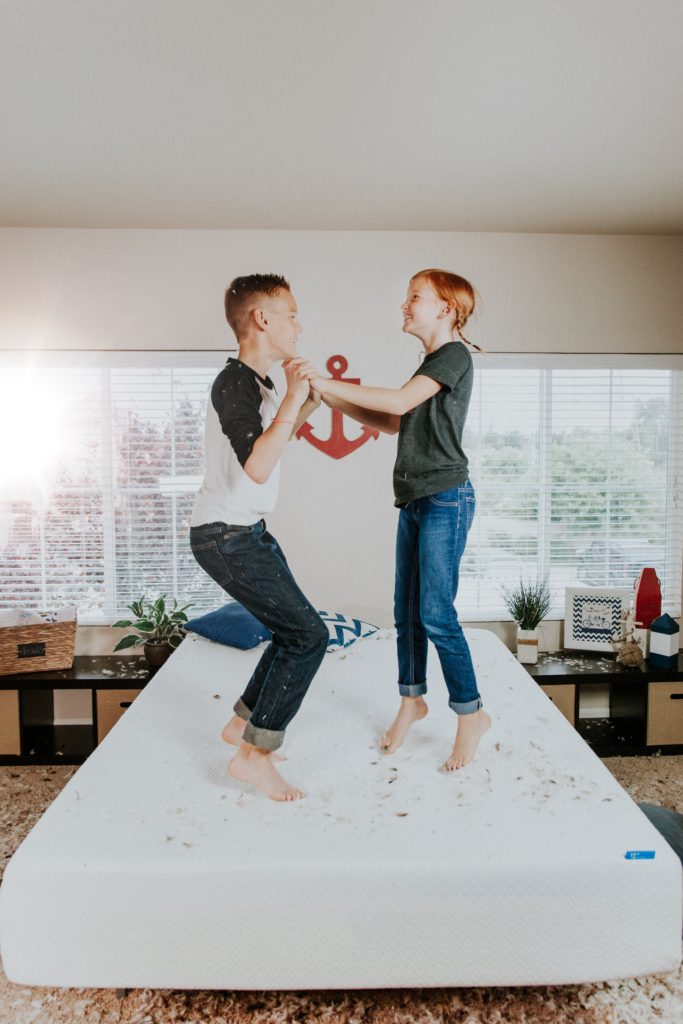 No one wants to go to bed right after dinner because you're sharing a room with your kids. Take the hassle out of reserving your hotel room and use Book a Suite. When you're finalizing your reservation make sure your "suite" is more than one room and not just a larger room.
If you have older kids who don't need a ton of supervision book connecting rooms. It's better than sharing a door with a stranger and easier to stay in reach while your kids are having their fun!
Here are the best hotels to consider when booking with kids or large families:
These chains frequently offer a suite that closes off the main bedroom door! While you are looking through hotels, don't forget about the amenities. Hotels that offer complimentary breakfast, a full or partial kitchen, and laundry should be at the top of your list! This will help you limit your spending on common travel costs like food. You can also consider renting a house or apartment via AirBnb, VRBO among others.
Make a Plan and Pre-Book Everything You Can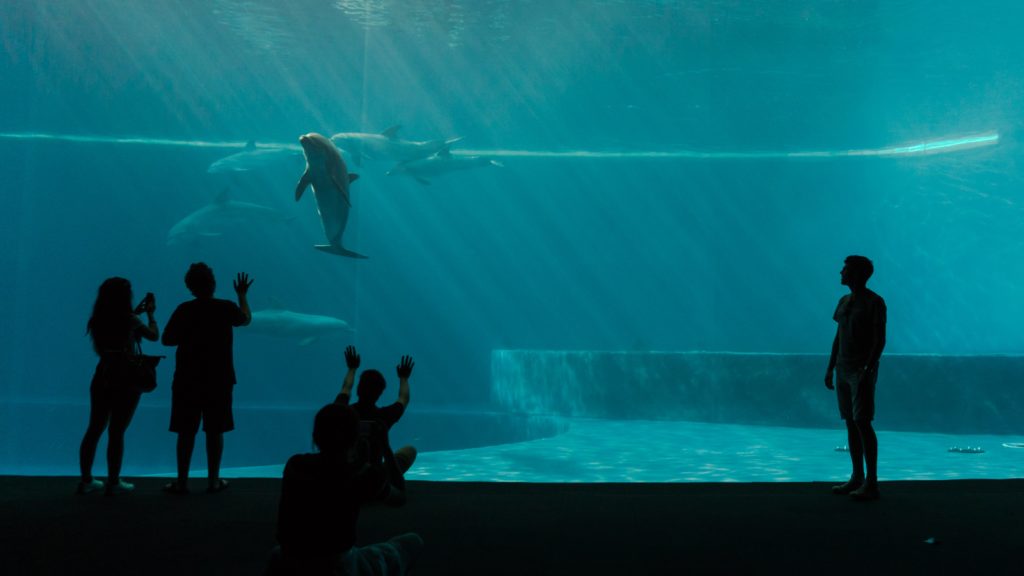 Of course, you will pre-book your travel accommodations like flights and transit, but don't stop there! "Going with the flow" doesn't work so well when you're traveling with kids. Anything you can book ahead from time from restaurant reservations to excursions gives you one less thing to worry about once your trip begins.
Here are a few items you can book ahead of time:
Sightseeing tours. Maybe a town offers sightseeing tours of historic neighborhoods showing off their Christmas lights or other holiday traditions.
Theme Parks. Holiday and Christmas shows at theme parks and festivals are common and certain days are often busy to attend. Beat the crowds and book ahead of time!
Museums. Check and see if any of the local museums have special exhibits for the holidays. Kids often get free admission and it's a nice way to slide in some learning material!
Private Guides. Choose a fun tour of your own!
Pro-Tip: Schedule all of your fun activities around nap time! No parent wants to deal with a grumpy child, let alone the hassle it takes to get them back on schedule. Planning your adventures around nap time will prevent meltdowns and keep your kids happy!
Document the Memories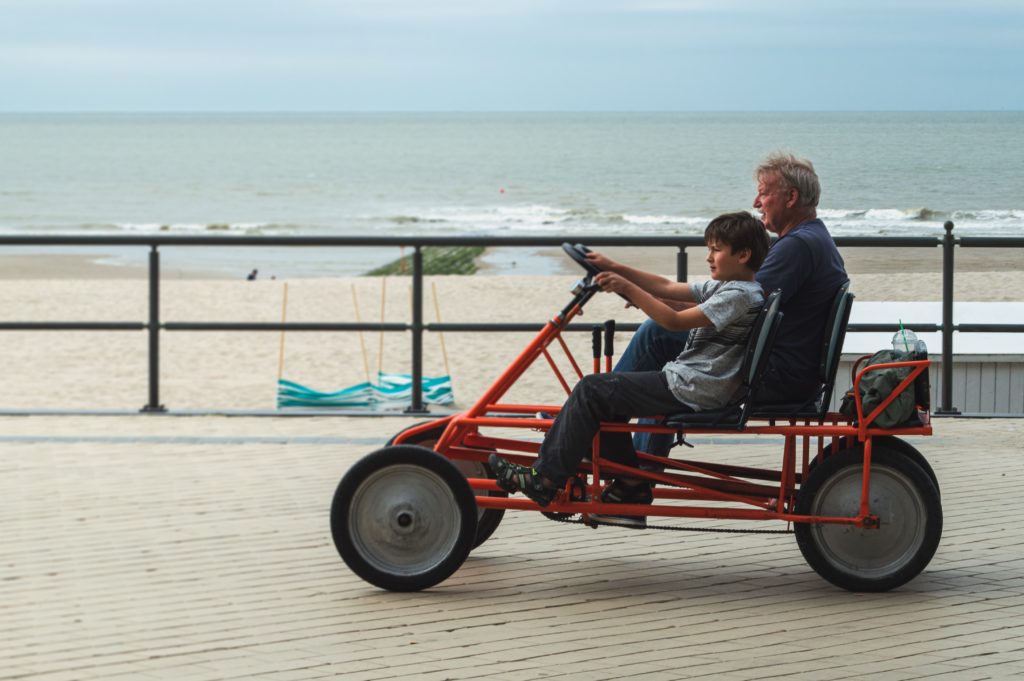 Encourage your kids to capture their favorite moments from your family trips! Get an affordable point-and-shoot camera (unless they have their own smartphone or can use yours) they can use during your sightseeing tours, or have them keep a journal describing the day's adventures.
Having a camera will allow your child to take in the environment around them and capture it in their way. Set up a digital album so they can upload their pictures and create and arrange their album. The photos will also be great mementos to show family and friends when you all return home, helping them document memories and remember the trip for years to come.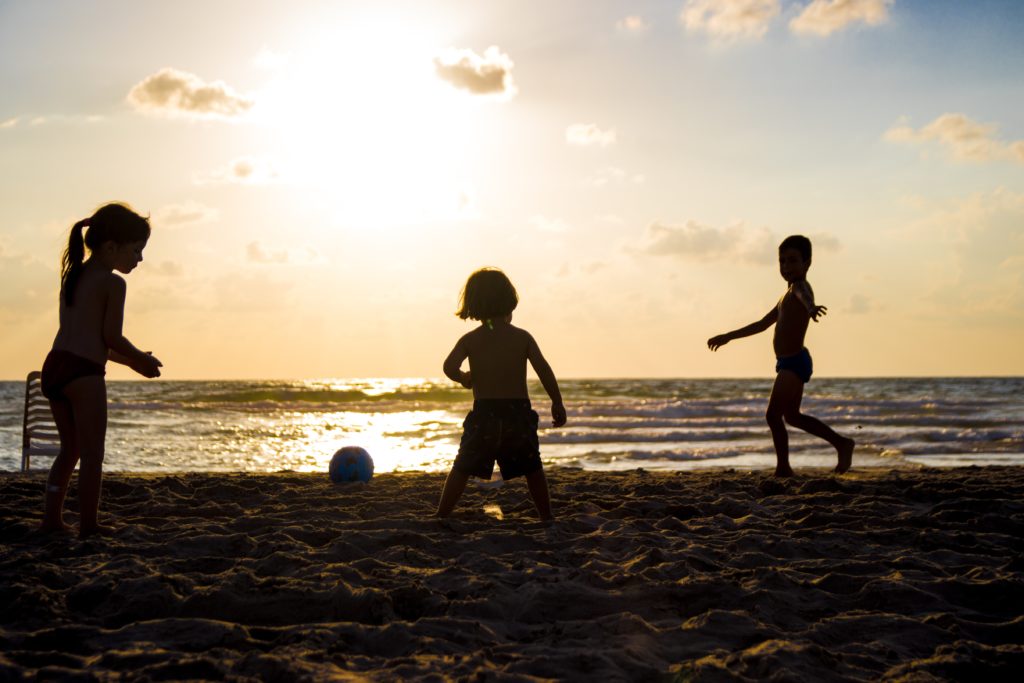 If your child chooses to keep a journal, writing about their experiences will help them collect and organize details from their experiences. It will fine-tune their writing skills–hooray for unrecognized learning–and allow them to focus on moments that meant the most to them. The journal doesn't have to strictly be writing prompts. Let them get creative by drawing pictures or doodles to express how they felt about the day.
Keep a Good Supply of Snacks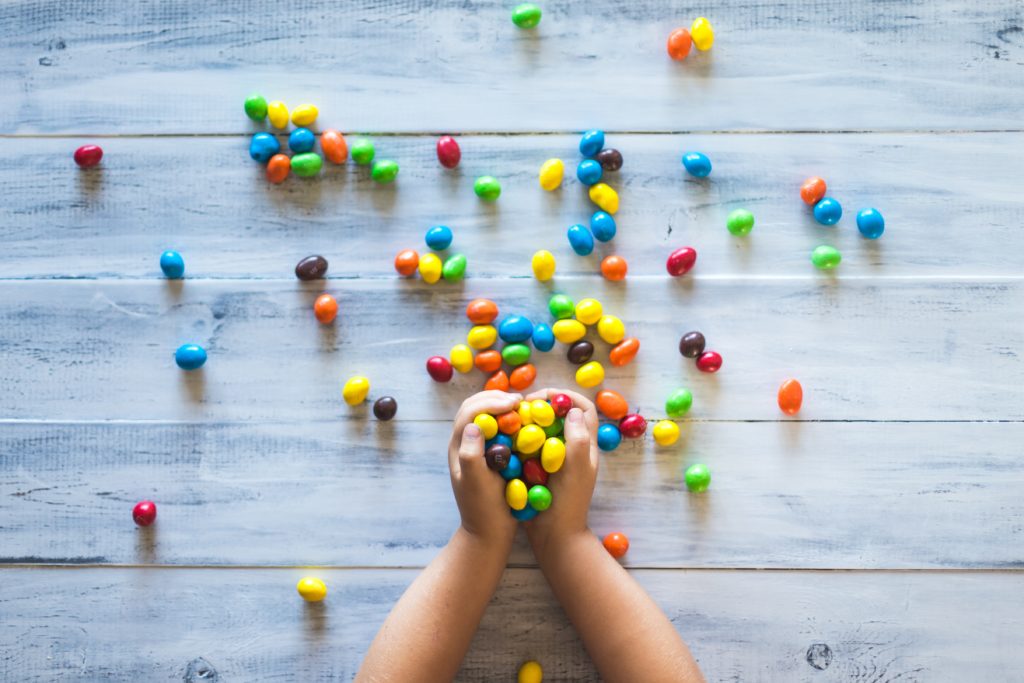 You don't want to have a crisis if the time between meals gets extended. Whether your flight is delayed or your Uber gets caught in traffic, you and your child will still be hungry. The goal is to prevent everyone from getting hangry with your trusty supply of snacks!
Pack your family's usual favorites to bring along with you. You can also get the kids involved by allowing them to choose a holiday snack recipe to make like pumpkin bread or Christmas tree cookies! This will get your kids excited about the trip and allow them to feel like they have a part in the preparations.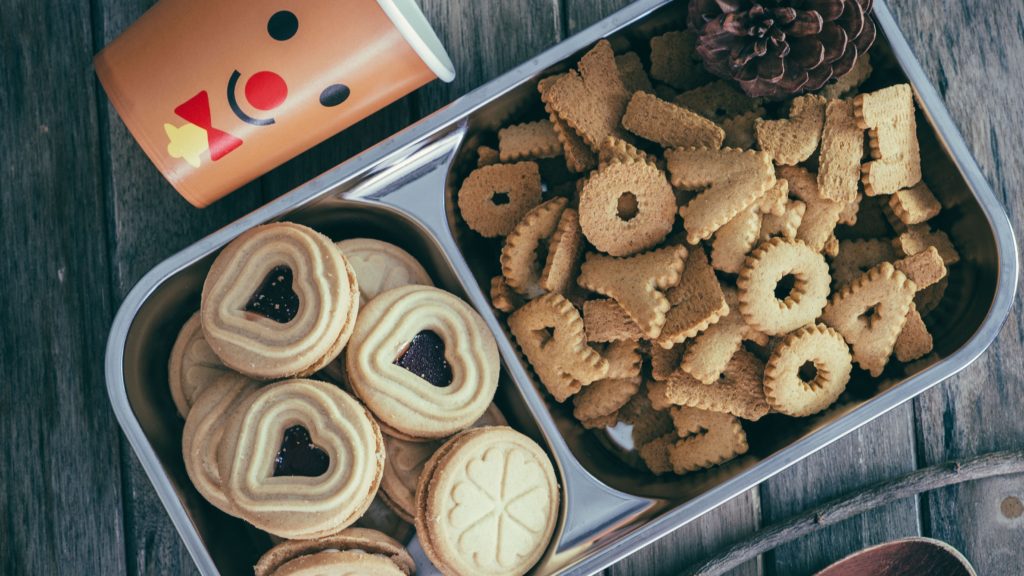 Don't skimp on the snacks! When planning, map out potential food, drink, and bathroom stops. Hunger can mean the difference between a happy family and a dysfunctional one.
Final Thoughts
With the array of demands that comes with the holiday season, don't let traveling stress you out! Remember, don't sweat the small stuff or worry about what you can't control, focus on what's important, spending time and sharing experiences with loved ones. With proper planning and preparation, you can ensure that you and your family will make memories that will last a lifetime.