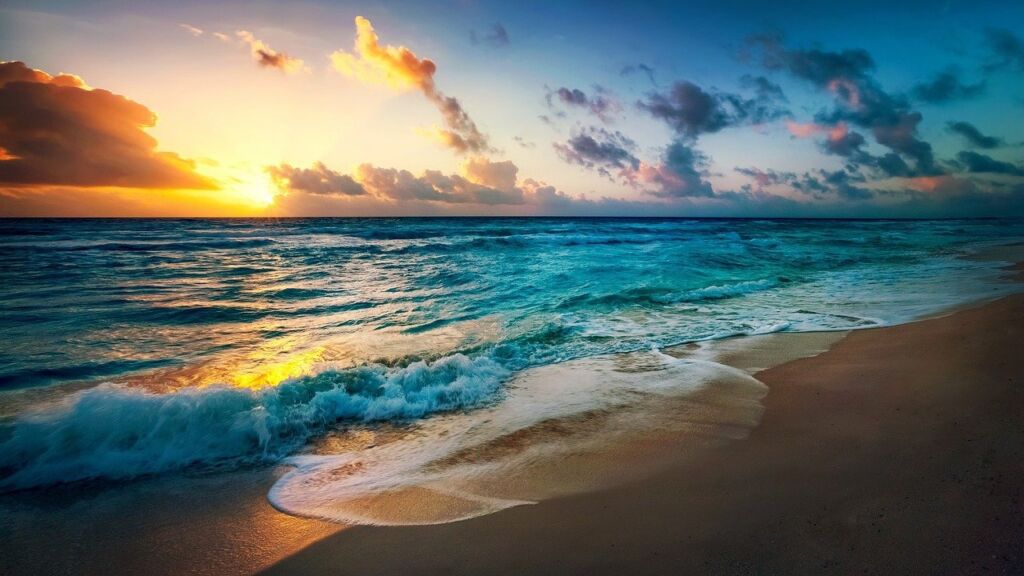 Everyone deserves a summer getaway! Whether it's a beach trip, a vacation in the mountains, or going to a lake, there are so many great summer travel destinations to explore.
Here are a few places that we recommend to get you inspired as you plan your summer vacation: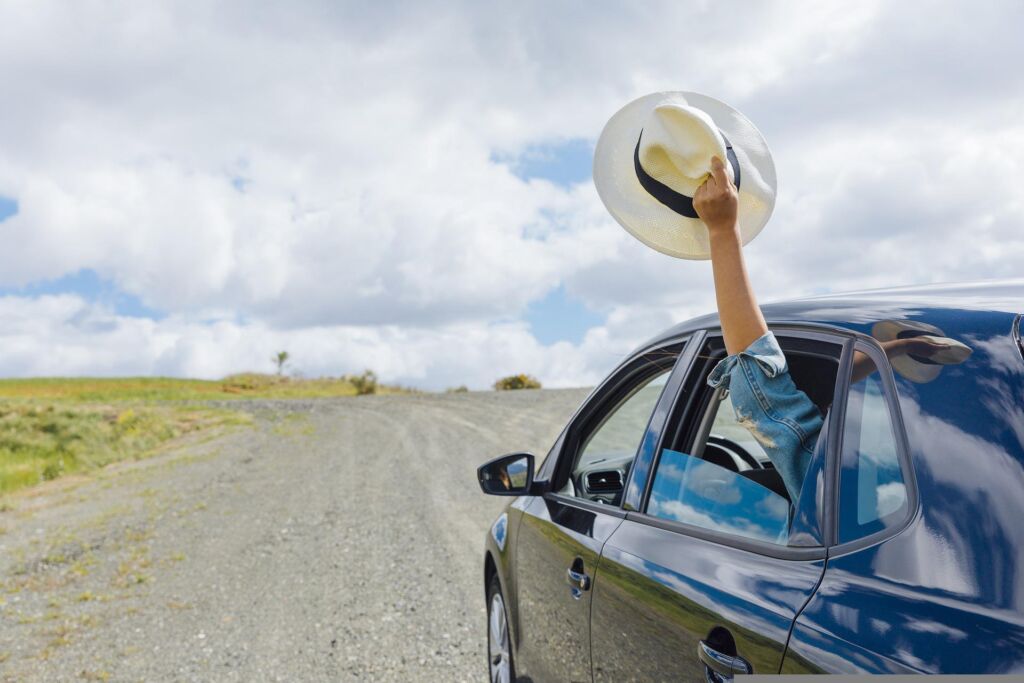 Cape May at New Jersey's Southern Shore is a great summer destination. It offers charming historic homes, beautiful beaches, and a quaint shopping district. Stay in one of the many lovely bed and breakfasts, spend the morning biking around the town, and go to the beach in the afternoon. In the evening, go to the lighthouse and hike on the nature trail. Climb to the top of the lighthouse for spectacular views of the surrounding area. You can take a tour of Cape May's wineries, breweries, and distilleries.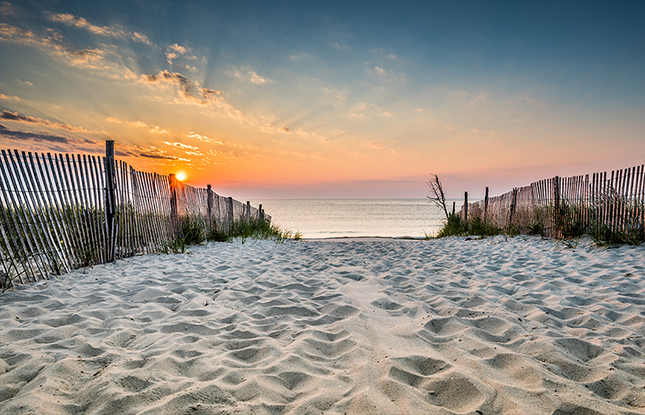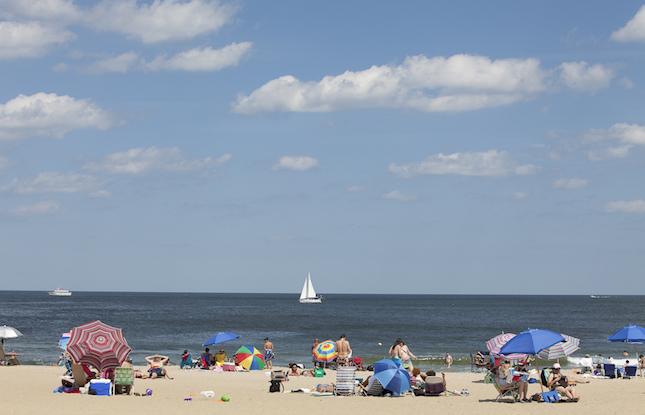 You can spot many shore birds including gray plovers, egrets, herons, and wood storks. There are great bird watching boat trips in Cape May. Birding by boat on the Osprey takes you through salt marshes where you can learn about the birds of Cape May as well as other wildlife. You can also go dolphin and whale watching. You'll get a scenic view of Cape May harbor and most likely see dolphins. Occasionally you'll get a view of a humpback whale.
Get your free Jersey Shore guide and start planning your summer trip, now!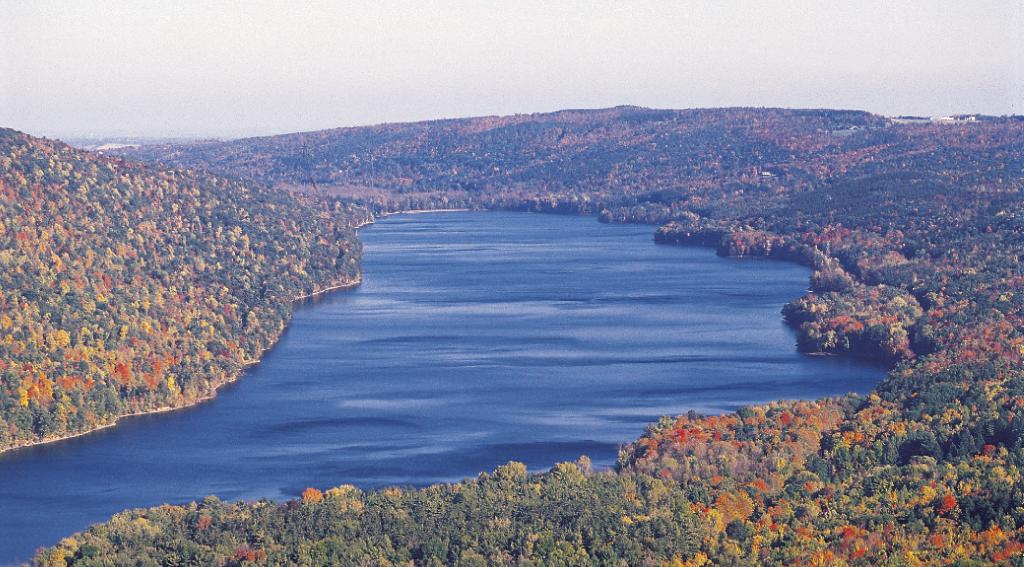 The natural splendor of Watkins Glen State Park is signature! This park was recently ranked the #1 park in New York by Conde Naste Traveler. The reputable travel publication ranked the park's Rainbow Falls as one of the top ten waterfalls in the nation. It's a masterpiece of gorges and waterfalls. Watkins Glen is in New York's Finger Lakes region. It has amazing scenery with sheer cliffs 200 feet tall, with 19 waterfalls throughout the park. The two-mile gorge trail hike ascends over 800 stone steps. The gorge and rim trails offer incredible views! The park features an Olympic-size pool, campsites, picnic facilities, and fishing in Seneca Lake, which is known for its rainbow trout.
Start planning your perfect summer in the Watkins Glen State Park with this free guide.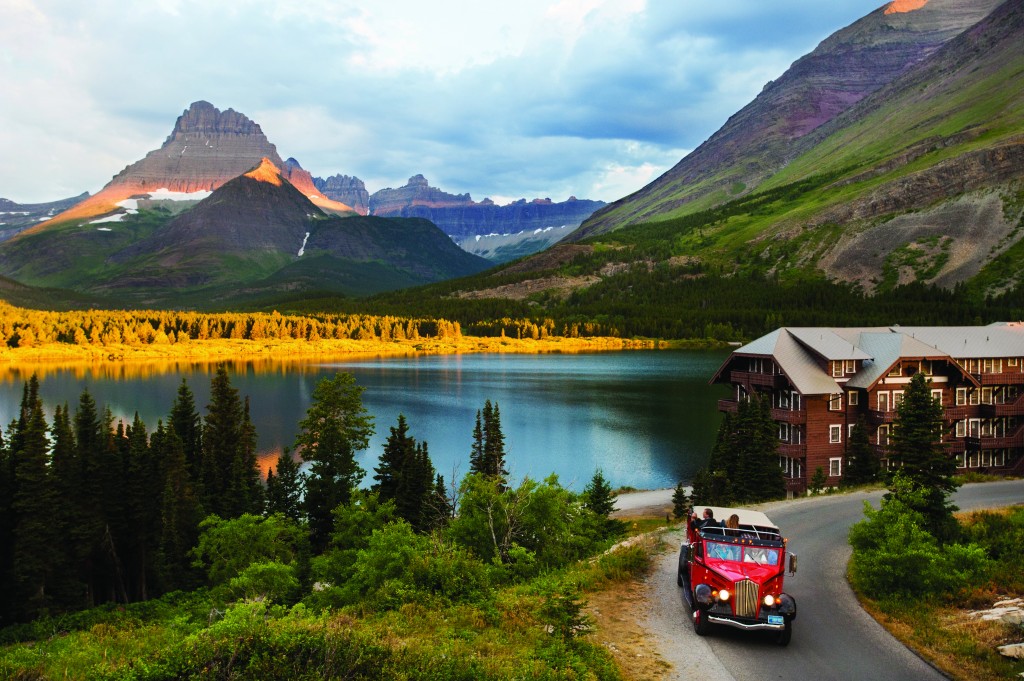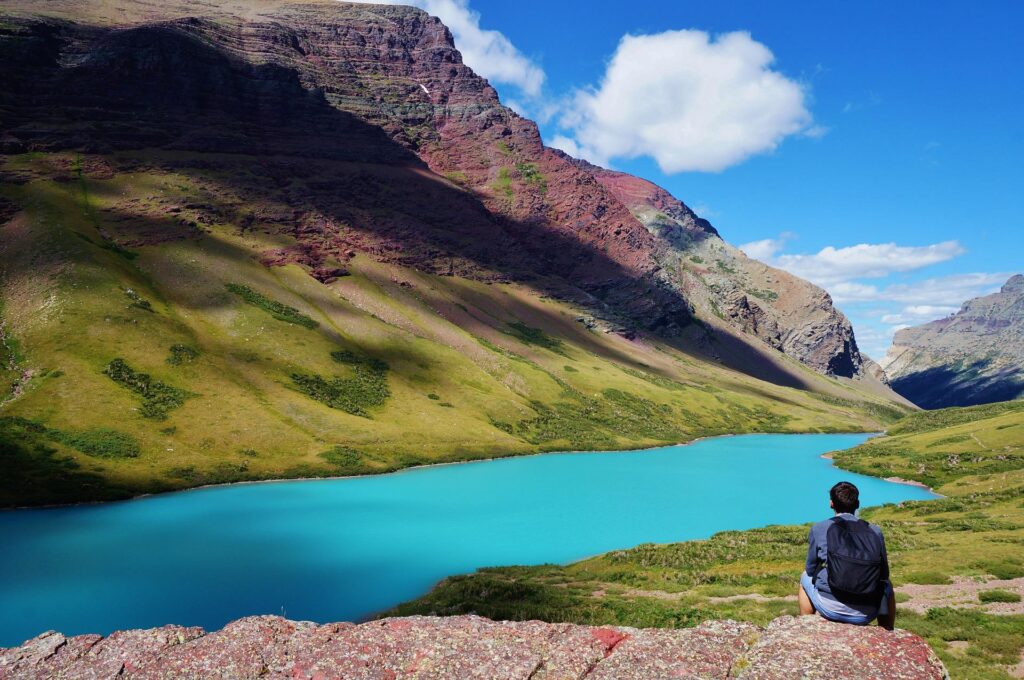 Glacier National Park is a fantastic summer destination located in Montana's Rocky Mountains. Glacier National Park features meadows with wildflowers, stunning lakes, and melting glaciers. It's a hiker's paradise with 700 miles of trails. You can bike, fish, go horseback riding, or go boating. You can catch the cutthroat or bull trout. There are many beautiful campsites in the park. There are also ranger programs that feature easy walks, hikes, and boat tours.
Get your free Glacier National Park travel guide, now!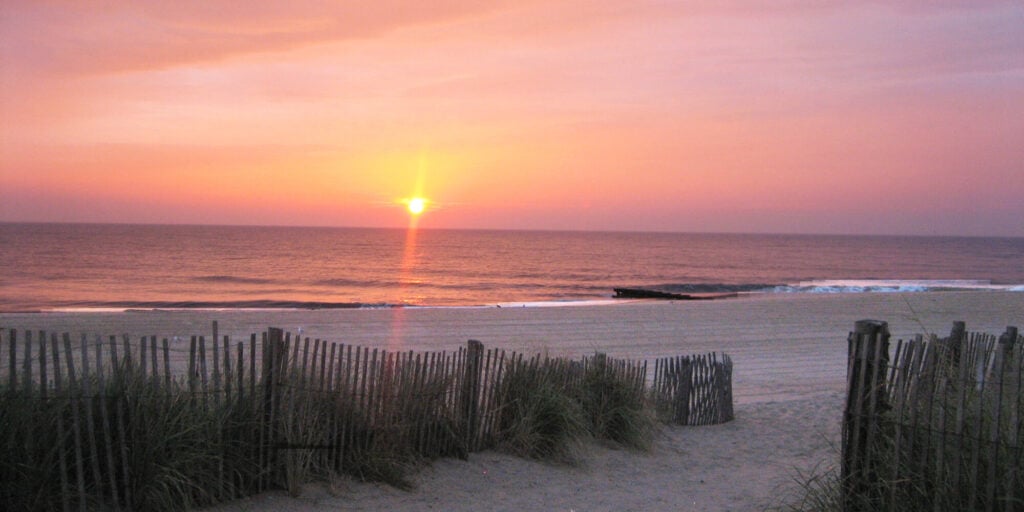 Rehoboth Beach in Delaware is a fun summer destination! Stroll or bike the mile-long boardwalk with surf shops, amusements, and great food. Take advantage of the tax-free shopping! Restaurants include fast food such as hot dogs, waffle fries, and pizza as well as beach bars for fresh seafood. Have a cocktail at one of the many waterfront bars or just spend the day relaxing on the beach. Rehoboth is known for its fudge, salt water taffy, and ice cream, so don't miss out on some classic shore desserts! There are many hotels located right on the boardwalk. The kids will certainly enjoy Thunder Lagoon Waterpark featuring a lazy river, six waterslides, and a large activity pool.
Plan your ideal summer in Rehoboth Beach with our free travel guide!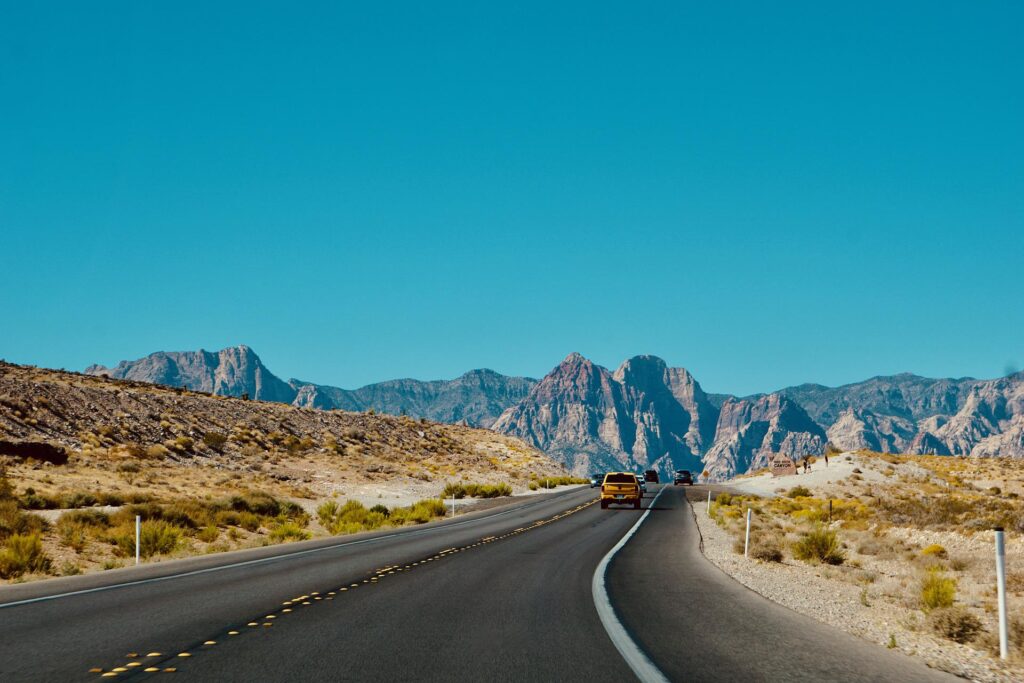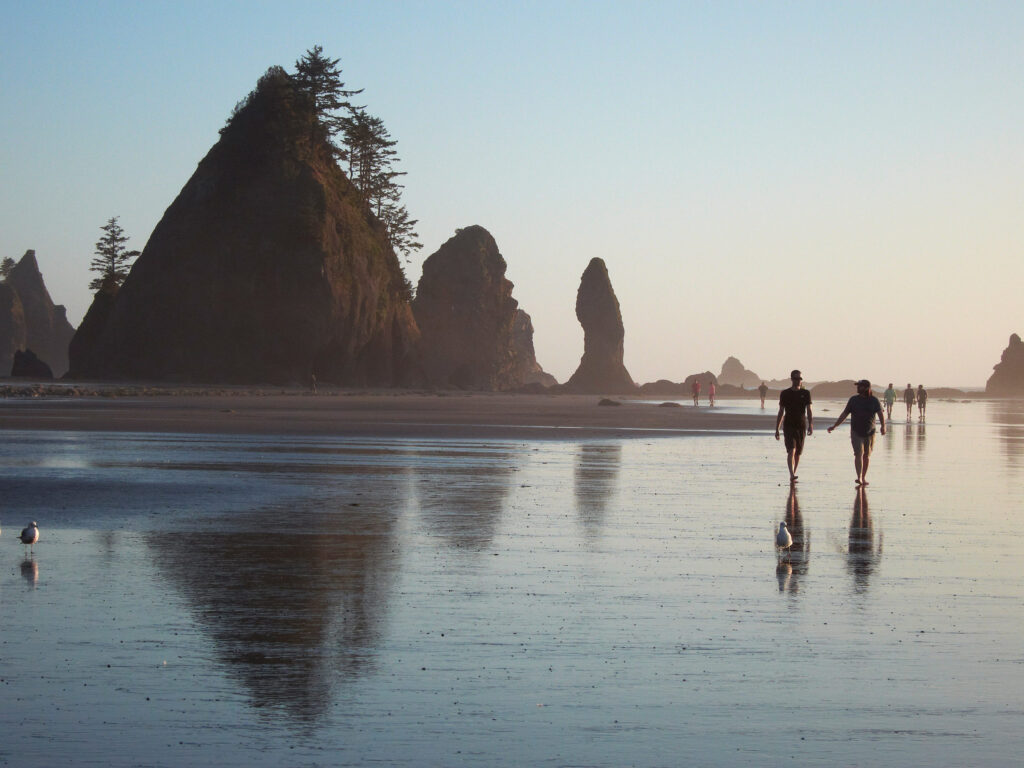 Explore Washington's Olympic Peninsula, which is 90 miles west of Seattle. Experience snow-capped peaks and beautiful ocean beaches. There are over 600 miles of mountain trails to choose from. Visit Olympic National Park which offers contrasting landscapes with rainforest mountain peaks and miles of natural coastline. Bikers, hikers, and runners will want to be sure to explore the Olympic Discovery Trail that leads from Port Townsend to the Pacific Ocean. This is a former railway trail that's been turned into a nature lover's paradise. There are multiple camping opportunities, local hotels, and five casinos that offer gaming, golf, and entertainment.
Get inspired with this free Olympic Peninsula travel guide!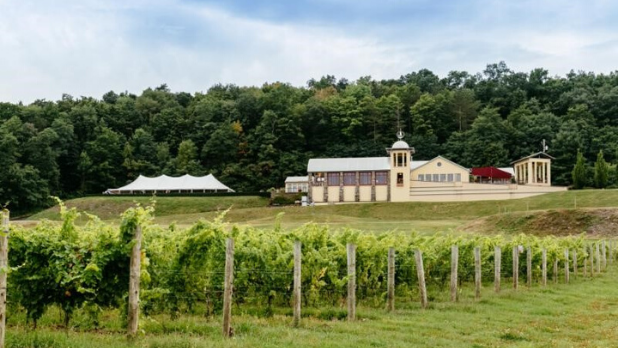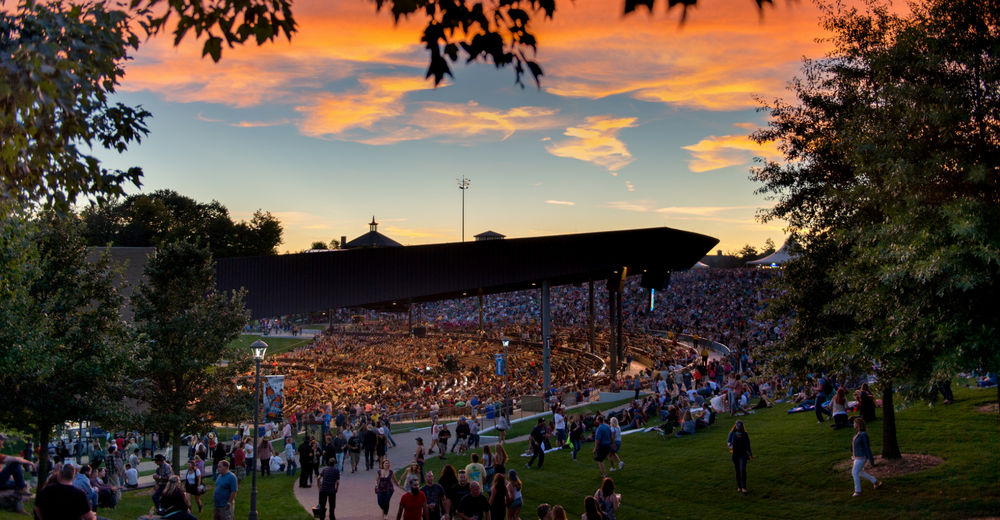 The Sullivan Catskills is just an hour and a half from Manhattan. It's a great place to experience serenity in a rural setting. Travel And Leisure magazine ranked the Sullivan Catskills as one of the best small towns to visit in 2022 for hiking, boutique hotels, and breweries. Head to the Good Taste Beverage Trail to sample the local breweries and wineries in this beautiful region. The food ranges from quaint country pubs to gourmet restaurants. Other popular activities include fly fishing, hiking, and bird watching. Or, visit the arts center which is housed at the same site as the historic 1969 Woodstock Festival. The Sullivan Catskills Dove Trail celebrates Woodstock, with 50 dove statues throughout the town.
Get your free Sullivan Catskills guide right here!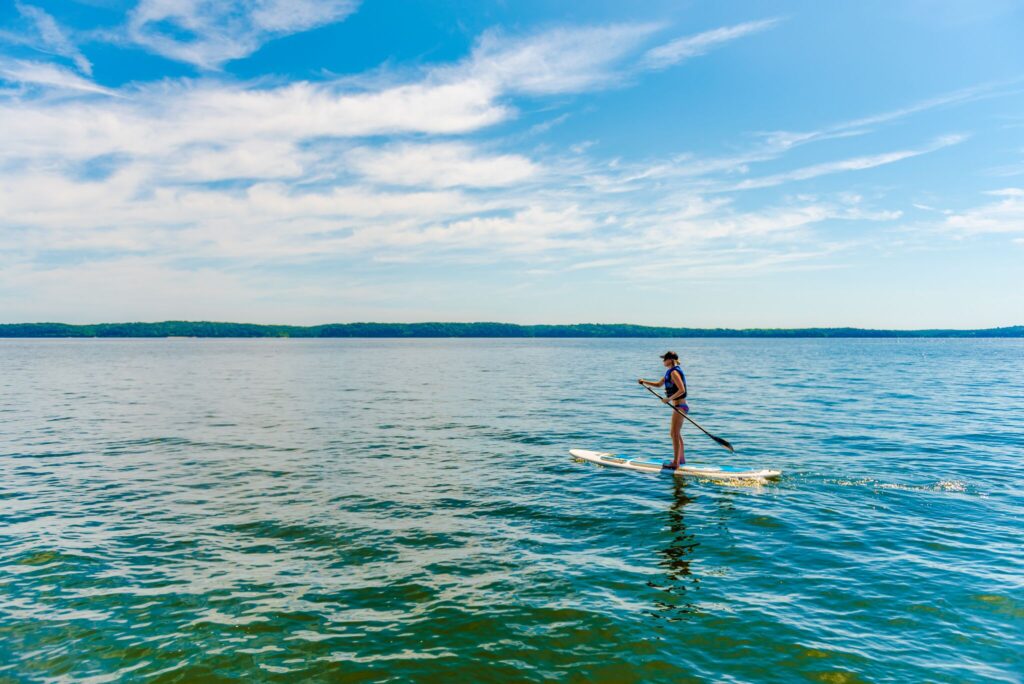 If you're looking for a peaceful, serene setting, visit Kentucky Lake. Explore its 2,300 miles of shoreline featuring boat docks, resorts, and state parks. Kentucky Lake offers some of the top freshwater fishing in the country. You can catch bass, catfish, and bluegill. You can bring your own kayak or take advantage of the boat rentals available. There are many hiking trails for all levels of experience. Many people bring their own horses to Kentucky Lake or you can rent them from one of the local stables. Wildlife is abundant in this area with 300 species of birds and 51 different mammals. If golf is a priority, there are 3 local golf courses and many additional regional courses. There are also disc golf courses for the kids to enjoy. Moss Creek is one of the most popular beaches with full facilities on Kentucky Lake.
Start planning your Kentucky Lake adventure with this free travel guide!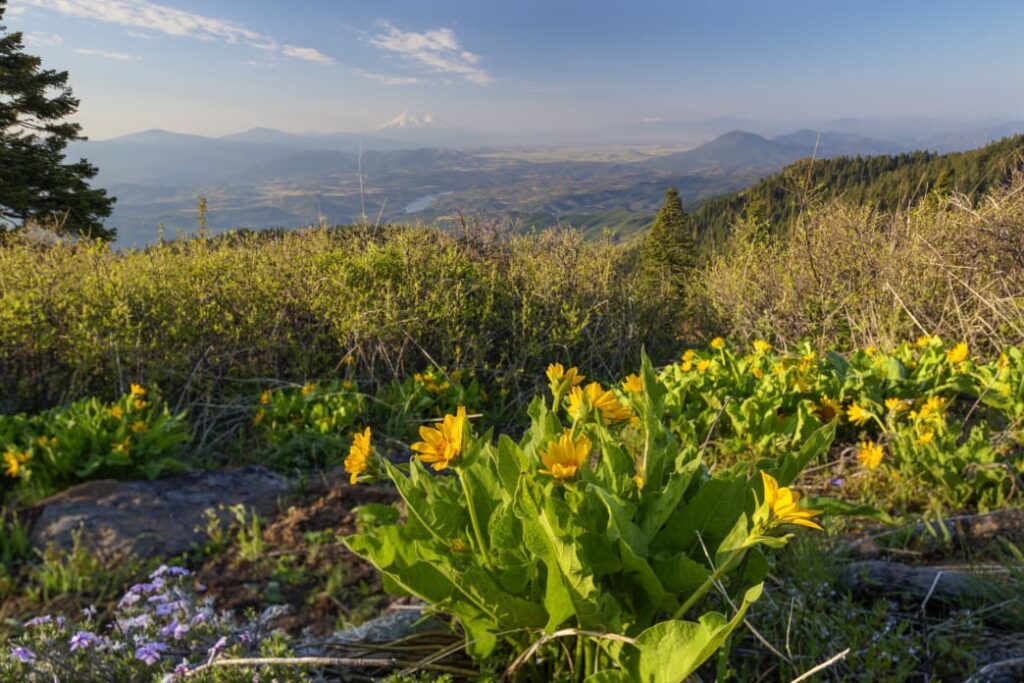 This area features the snow cap peak of Mt. Hood, flowing rivers, and secluded forests. Go on a rafting or kayaking trip on the Upper Clackamas River or take a relaxing ride through one of the alpine lakes. This is a destination for people who love adventure. This area attracts mountain bikers from all parts of the world. You can stroll through meadows with wildflowers or stop off at an estate to do a wine tasting. Enjoy farm-to-table restaurants with outdoor patio seating. Head to the tap trail to taste beers, ciders, and spirits. You can also kayak to Willamette Falls.
Get your free Oregon's Mt. Hood Territory guide and start planning today!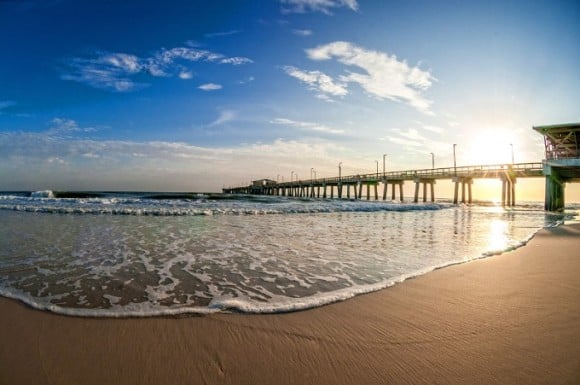 Explore Alabama's beautiful family-friendly beaches! The area has over 32 miles of beautiful beaches and so many different entertainment options. Some local attractions include the Alabama Gulf Coast Zoo, the Wharf, and Gulf State Park. If you're looking for a relaxing beach getaway, this is the place for you. The white sand beaches and blue-green water make for an extraordinary backdrop. Gulf State Park Pavilion is a secluded beach with natural sand dunes and plenty of room to spread out. Build a sand castle with the kids or try your hand at surf fishing, a popular activity in the Gulf Coast. The new pavilion features modern restrooms and private showers.
Get your free Gulf Shores & Orange Beach travel guide.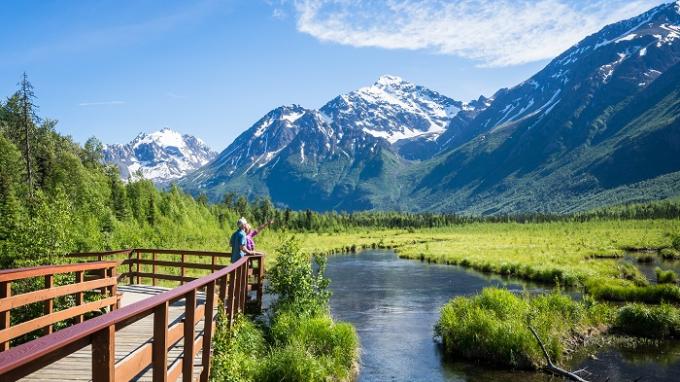 Anchorage, Alaska is a wildlife lover's dream destination. It's surrounded by nature and glaciers yet also offers amenities you'd expect in a modern city. Anchorage boasts a midnight sun in the middle of summer for long days of fun. There's great salmon fishing, airplane rides, and white-water rafting. You can watch the glaciers break off with a thunderous roar, pan for gold at a real mine, or find some peace at a remote Alaskan lodge. There are over 1,500 moose that live in the area along with bald eagles and beluga whales. Anchorage also features a variety of upscale restaurants, world-class museums, and art galleries.
Start planning your summer vacation in Anchorage today!
There's no shortage of places to go this summer. We hope that these destinations inspire you to plan a summer trip that you'll love!