This spring break, we have a few tips on how to plan your dream vacation at a reasonable cost. A spring break can be an opportunity to create some of the best travel memories of a lifetime. Whether you want to check out a new city, stay near the beach, or hike in the mountains, you can stay within your spring break travel budget and still have an incredibly fun vacation.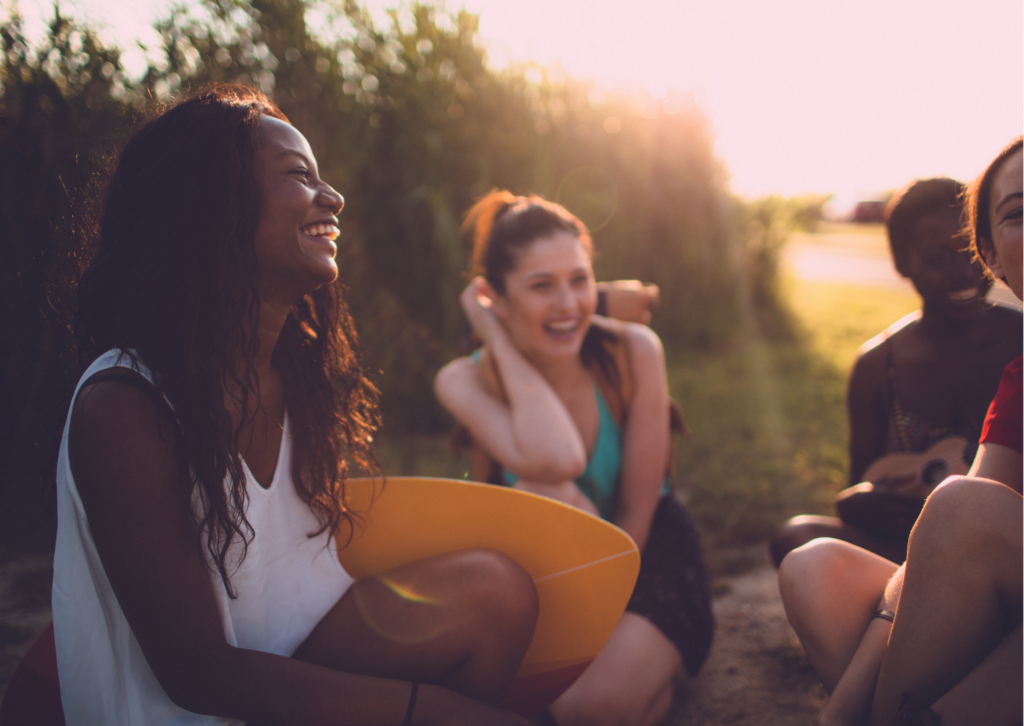 If you're looking for a novel place for your spring break adventure, consider a destination within the U.S. as an affordable option. You can check out new sights and experiences, enjoy beautiful natural settings, visit parks and beaches, and stay at great hotels. Whether a city, country or oceanside setting, you or your family will love an American getaway. Here are some unique destinations that have budget-friendly resorts, hotels, and other accommodations, in addition to enticing attractions. Planning your spring break vacation may be easier than you think!
Alabama
Alabama offers Gulf Shores and Orange Beach, both beautiful destinations for spring break with an abundance of fun family activities, great coastal restaurants, and over 32 miles of stunning stretches of beach. Attractions include the Wharf, the Alabama Gulf Coast Zoo, and Gulf State Park. With delectable seafood dining spots, pretty parks, and sandy white beaches, a trip to Alabama is sure to be relaxing and memorable.
To start planning your trip, get your free Gulf Shores & Orange Beach vacation guide.
Delaware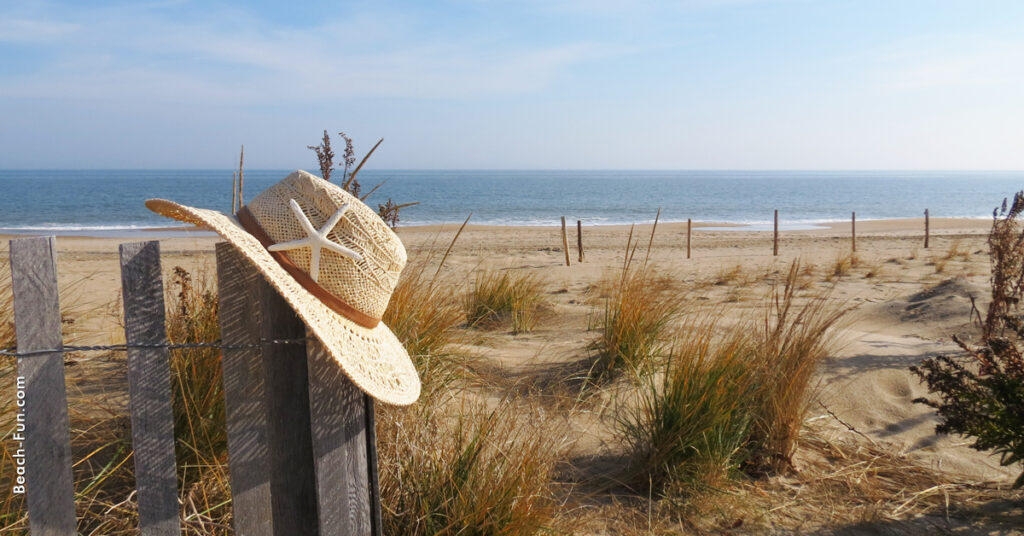 Delaware's Resort Area of Rehoboth Beach & Dewey Beach is another great option for a visit any time of year. Rehoboth is a walkable small town with a beautiful boardwalk and plenty of great restaurants and specialty shops—all tax-free! Dewey Beach offers watersports, nightlife, live music, in addition to both fine and family dining. Parks, kayaking, and 30 miles of coastline with natural beauty will make your spring break an adventure to remember.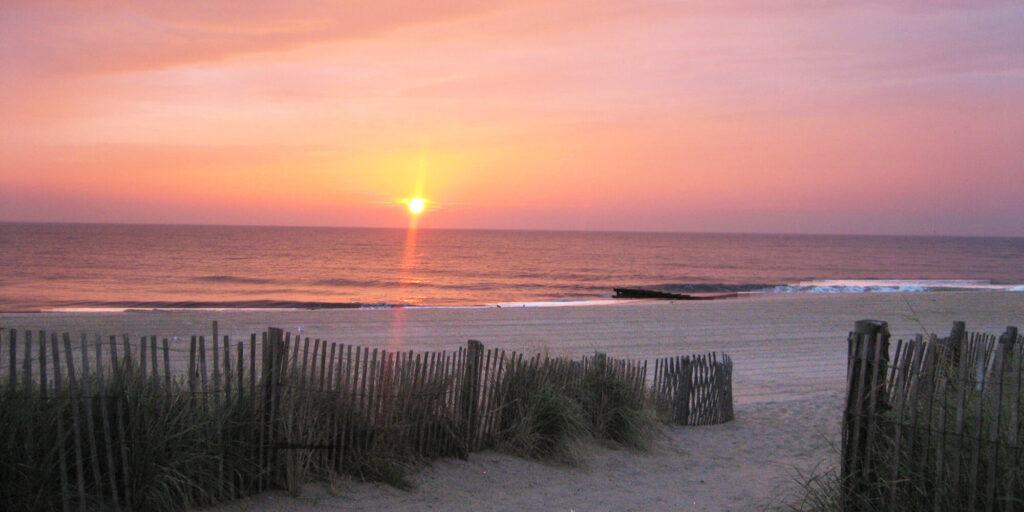 Get your Rehoboth Beach & Dewey Beach, Delaware guide to start planning your trip.
Montana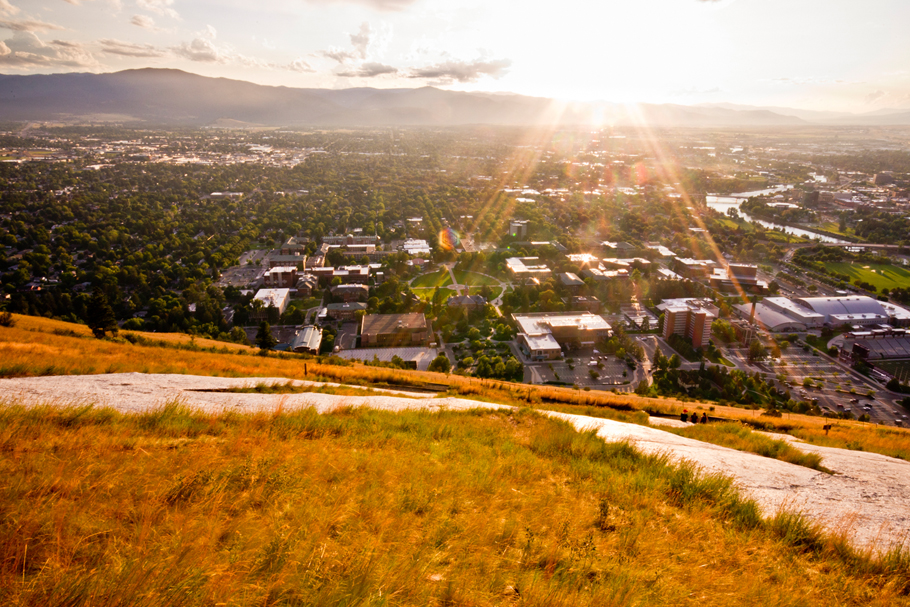 Another unique American getaway that you may love for spring break is Montana! An affordable vacation option is Missoula, Montana– a gorgeous mountain town nestled among the Northern Rockies. Kayaking, rafting, biking, hiking and enjoying the unique arts community are all fun activities you can enjoy. Montana Snowbowl has over 200 miles of groomed ski trails.
Western Montana's Glacier Country is also full of quaint mountain towns, with a backdrop of glorious natural beauty. The largest freshwater lake in the West, Glacier National Park, and the stunning waterfalls, wildflowers, and meadows, along with award-winning farm-to-table food, will make your spring break vacation unique and memorable.
Get your free Montana travel guides to start planning your visit today.
New Hampshire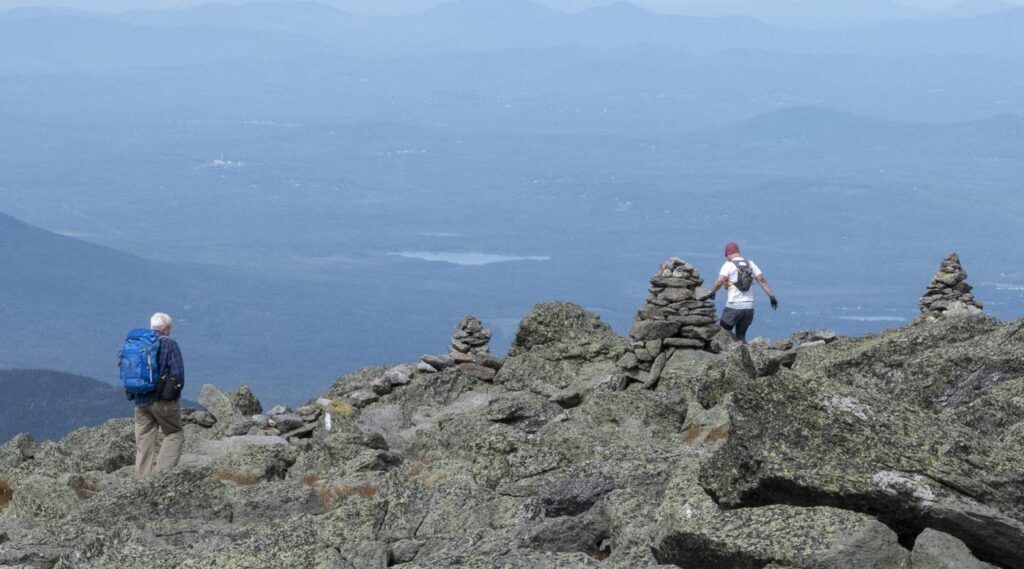 One of New England's beloved treasures, New Hampshire offers the beautiful White Mountains, which include the highest peak in the northeastern U.S., Mount Washington. Your spring break adventure can be one of your most memorable trips, while you enjoy 800,000 acres of mountain views, waterfalls, ziplines, mountainside resorts and inns, and over a dozen natural attractions. New Hampshire also offers great local food and tax-free shopping—fun for you and your friends or family.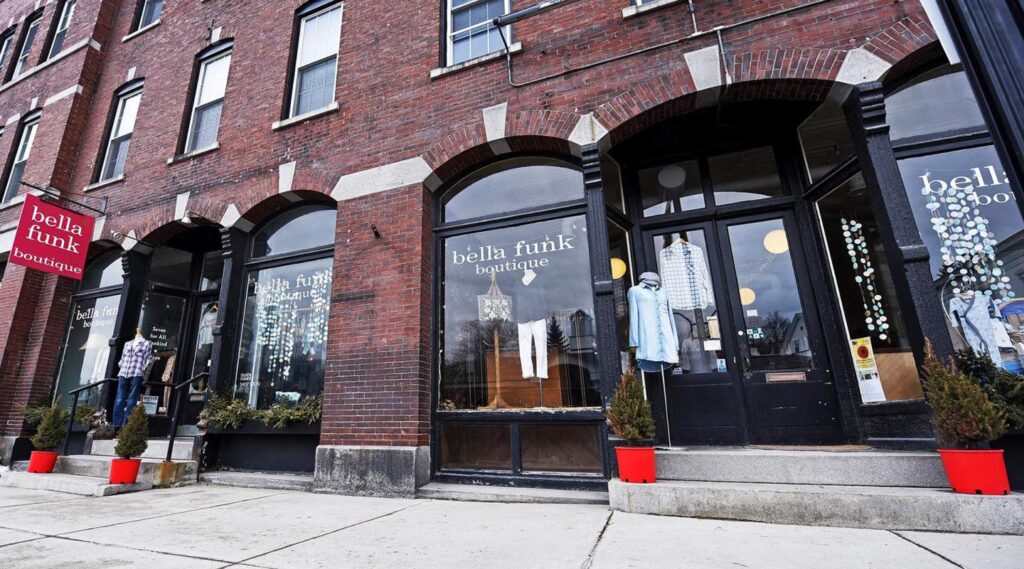 Start planning your visit to New Hampshire's White Mountains today with your free travel guide.
New Jersey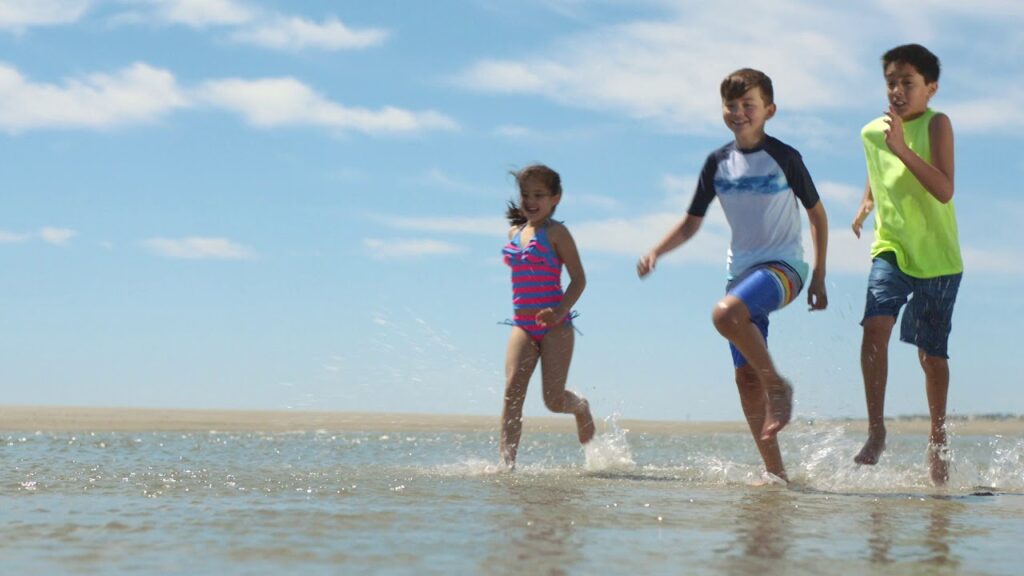 New Jersey is another fun option for spring break on a budget. The Sussex Skylands region offers access to the gorgeous Appalachian Trail, with kayaking, biking, camping, fishing, and hiking. The world-class Crystal Springs Resort and Mountain Creek features spa treatments, golf courses, fine-dining, wine cellars, skiing, snowboarding and water park fun.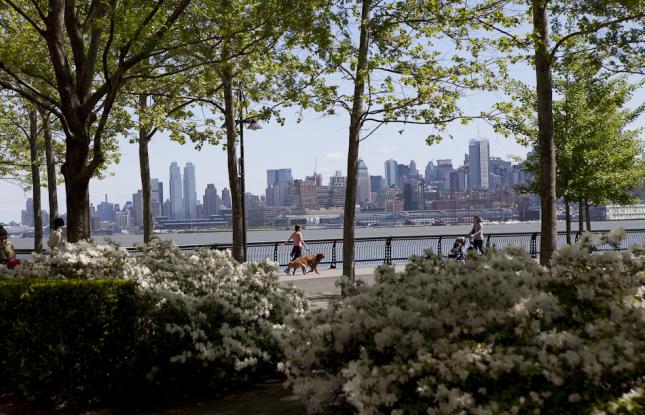 The famous Jersey Shore coastline beaches and boardwalks, including Atlantic City's casinos, nightlife and cuisine, Cape May and Princeton University's old world charm, and the historic American Revolution and Underground Railroad sites, are all attractions to put on your New Jersey trip itinerary. The state also offers over 200 wineries, breweries, and distilleries—perfect for those who want to enjoy some drinks on their break.
Get your New Jersey travel guides to start planning your trip to the Garden State.
New York
Just nearby, New York State and New York City are world-renowned vacation destinations. Whether you plan to travel with friends or family, New York is a great place to check out new experiences, food, and adventures that fit any budget. New York City – the "Big Apple" offers some of the finest dining and most admired sites and museums in the world, combined with incomparable nightlife, world famous shopping, and magnificent skylines. Beyond the city, New York State has many regions that offer a world of natural beauty, history, and adventure.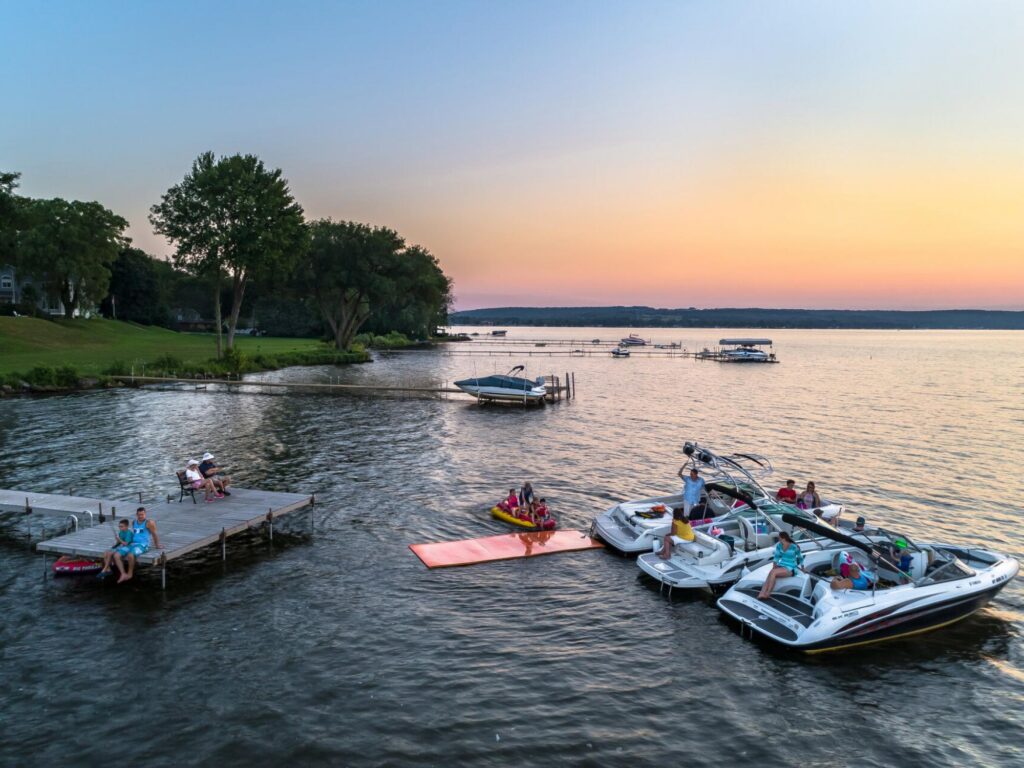 New York State features attractions like the beautiful Adirondack mountains and Adirondack Coast, with incredible natural beauty, views of Lake Champlain, mountain inns and resorts. The renowned Sullivan Catskills, home of the Woodstock Music and Art Fair in 1969, is now a hub for the arts and wellness, with beautiful rural resorts. New York's Cooperstown offers access to the National Baseball Hall of Fame & Museum. Try new beer, wines, and spirits on the nearby Cooperstown Beverage Trail. Oswego County is another affordable spring vacation option, with legendary rivers, lakes, and trails, and some of the best fishing in North America along the southeastern shore of Great Lake Ontario. An hour from Manhattan, Orange County has a wide offering of vacation destinations, hiking, biking, agritourist attractions, local food, roadside farm stands, and breweries. Westchester County, only half an hour from New York City, offers country villages and quaint waterfront towns as well as top-rated city dining and fun attractions. Cayuga County and the Finger Lakes Region also offer a beautiful and budget-friendly New York vacation destination with an assortment of wineries, events, art, fantastic food, resorts and hotels.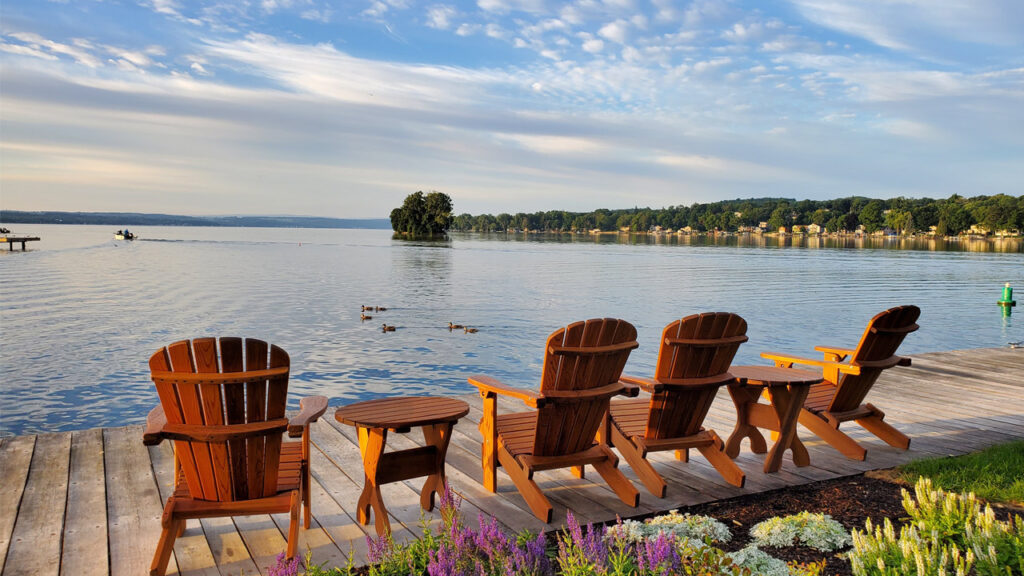 There is so much to do and see in New York any time of year– get started planning your trip today with your free travel guides.
Oregon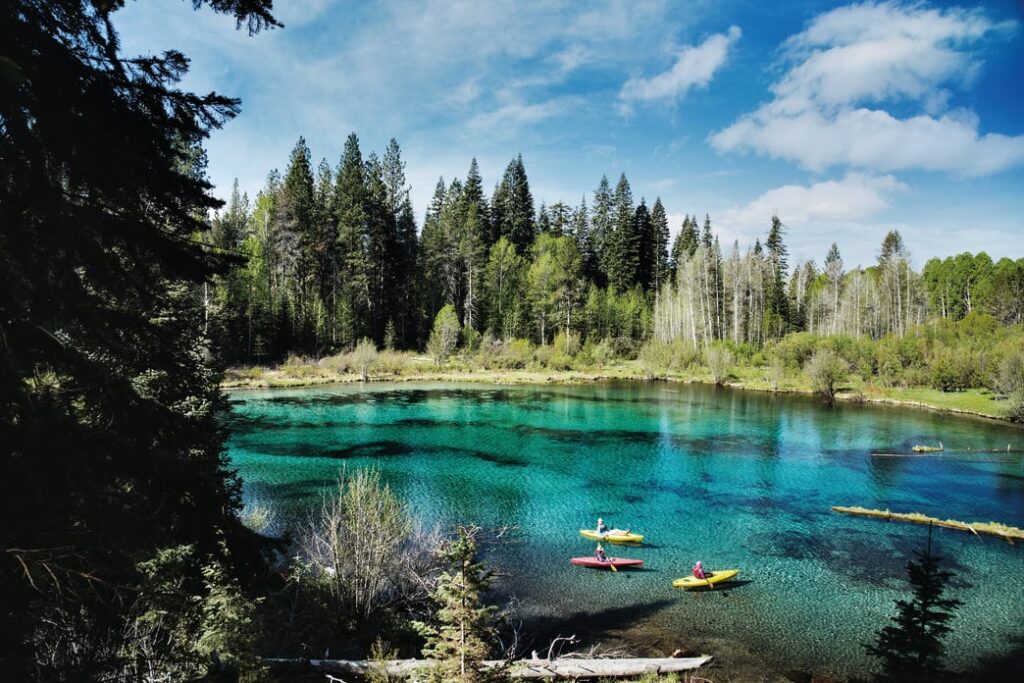 From the top of the 11,245-foot majestic Mt. Hood, to the fertile Willamette Valley, to the infamous Oregon Trail, Oregon's Mount Hood Territory might be the fun new destination you need to make your spring vacation unforgettable. Explore wild forests, rivers, and waterfalls, while enjoying farm-to-table dining, wineries, a thriving local arts community, and a rich indigenous cultural legacy.
Learn about all there is to experience with the free travel guide.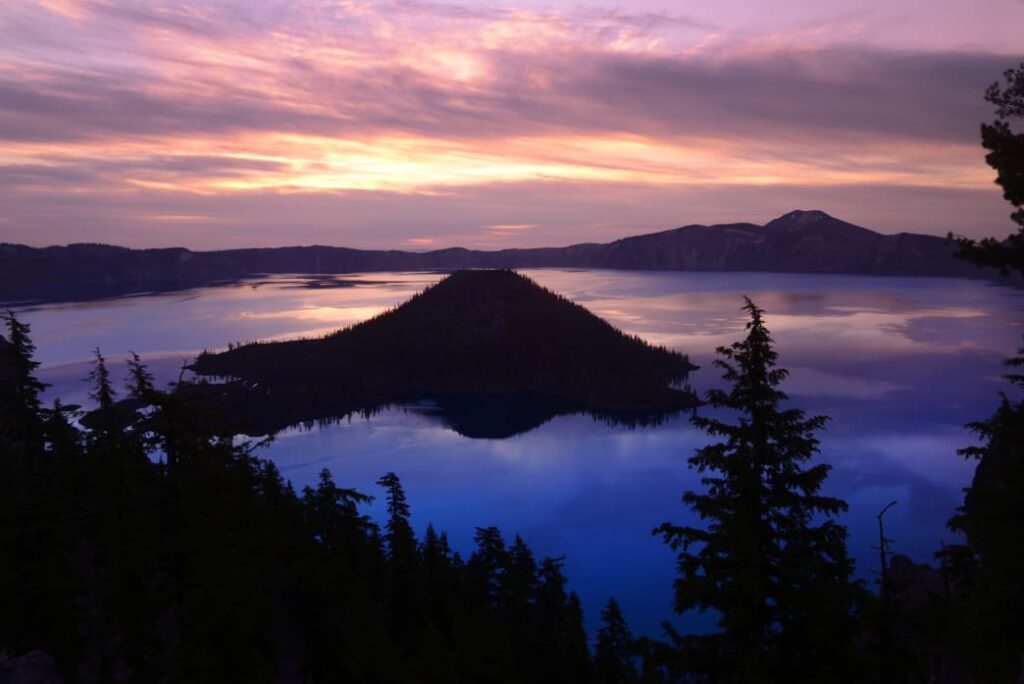 Tennessee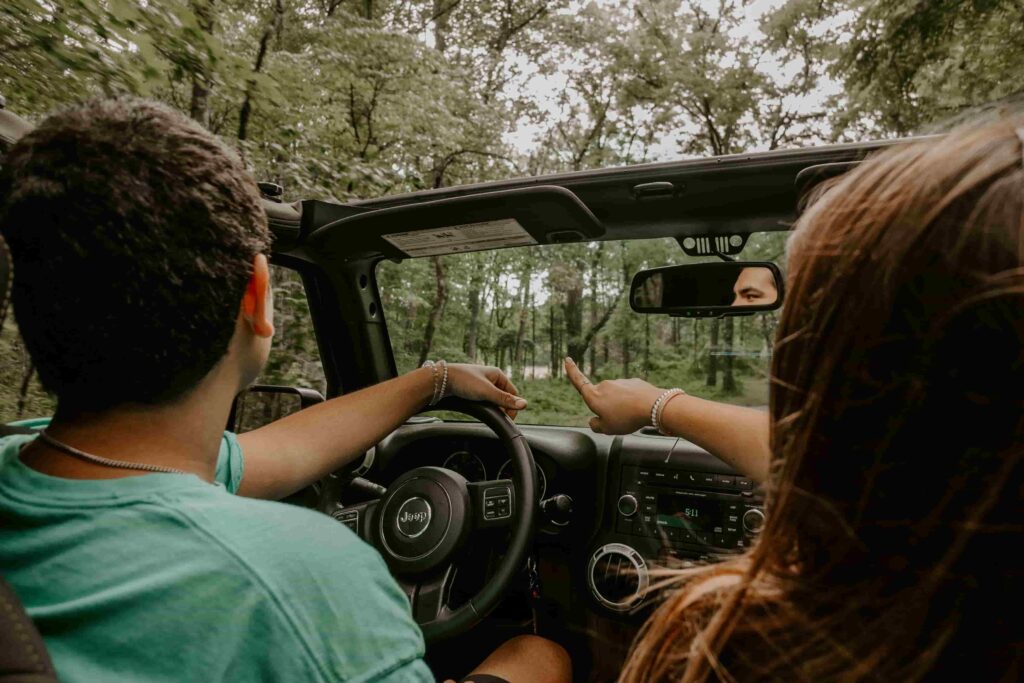 Consider another unique and budget-friendly American adventure this spring. The Smoky Mountains in Townsend, Tennessee, known as "the Peaceful Side of the Smokies," are breathtaking and full of endless outdoor adventuring activities such as horseback riding and fishing. There's also a plethora of unique shopping, antiquing, local breweries and Southern Appalachian dining experiences. Accommodations of all kinds, from camping, to hotels and resorts, to luxury cabins at Dancing Bear Lodge, are sure to suit your taste and work within your budget.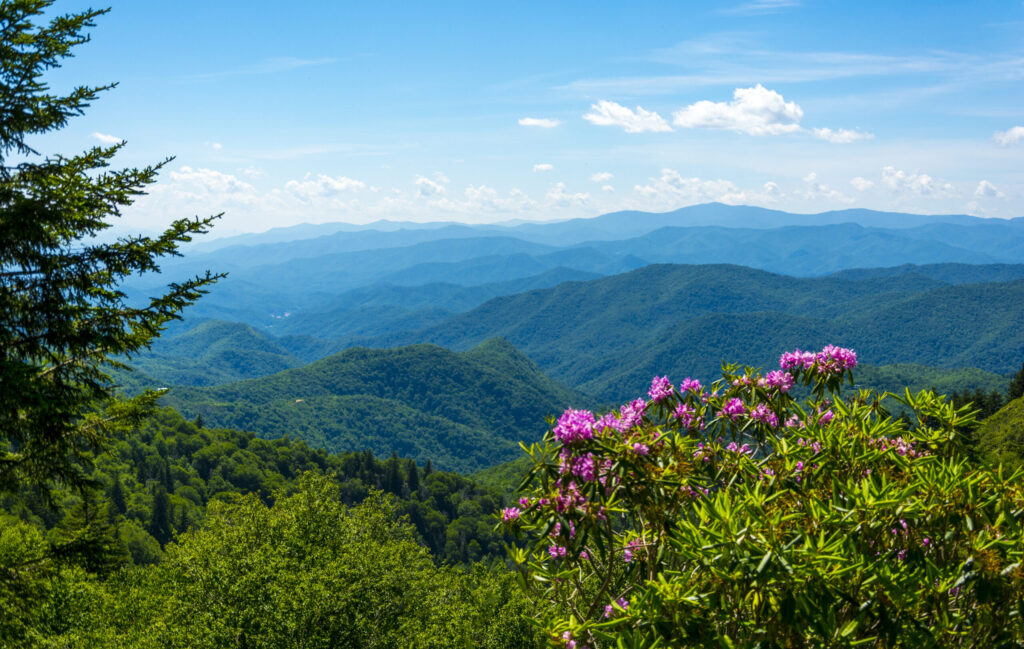 Learn more with your free travel guide to the Smoky Mountains.
Virginia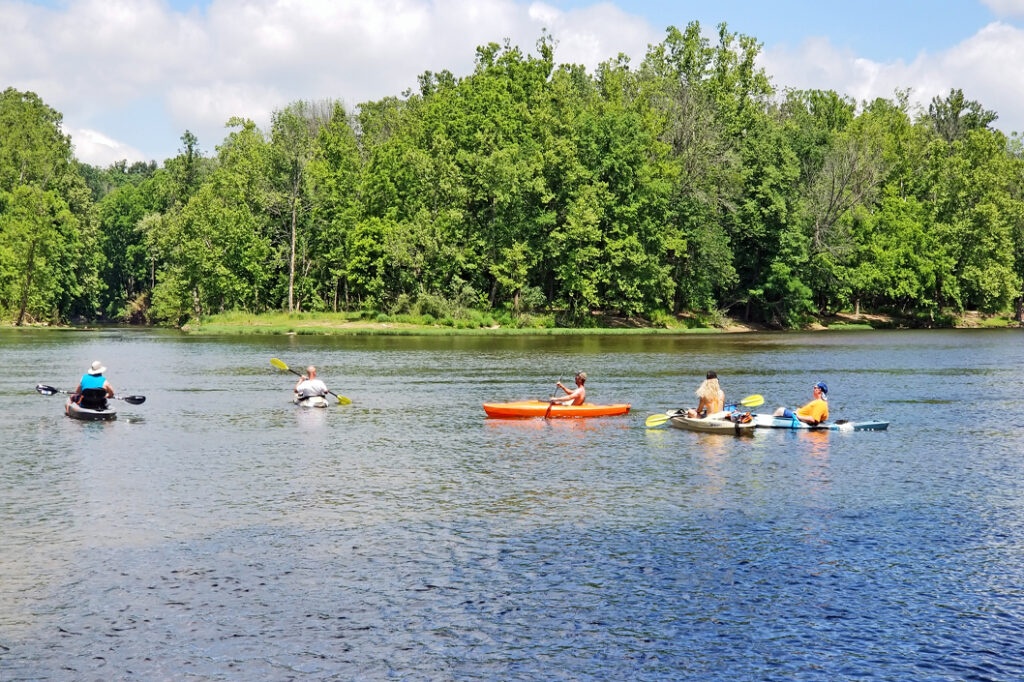 Many know Virginia as a vacation spot because of the beautiful and fun tourist attraction Virginia Beach. Another affordable yet exhilarating trip opton is Wytheville, Virginia. Tucked into the Blue Ridge Mountains of Southwest Virginia, this paradise offers a newly revitalized downtown with an award-winning Bed & Breakfast, kayaking, breweries, hiking, fishing, biking and plenty of southern charm.
See for yourself with the free Wytheville, Virginia travel guide.
Washington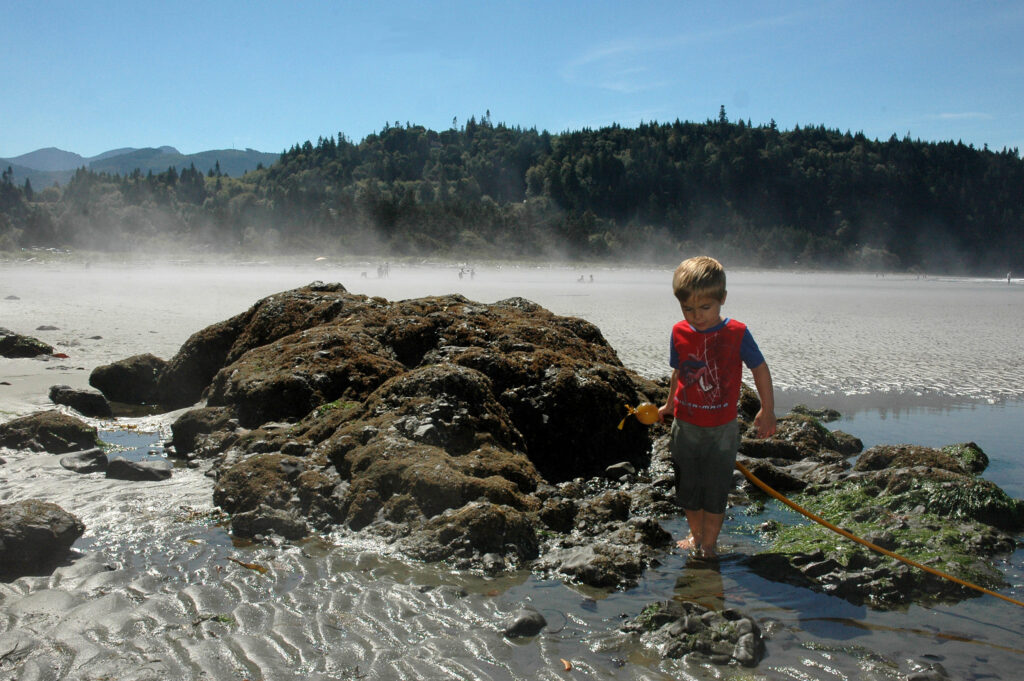 A trip to Washington is for those who love adventuring. Pullman, Washington features over 200 miles of Palouse Scenic Byway, snow-capped mountains, rainforests, hot springs, waterfalls, fishing and beautiful beaches– ripe for a visit any time of year.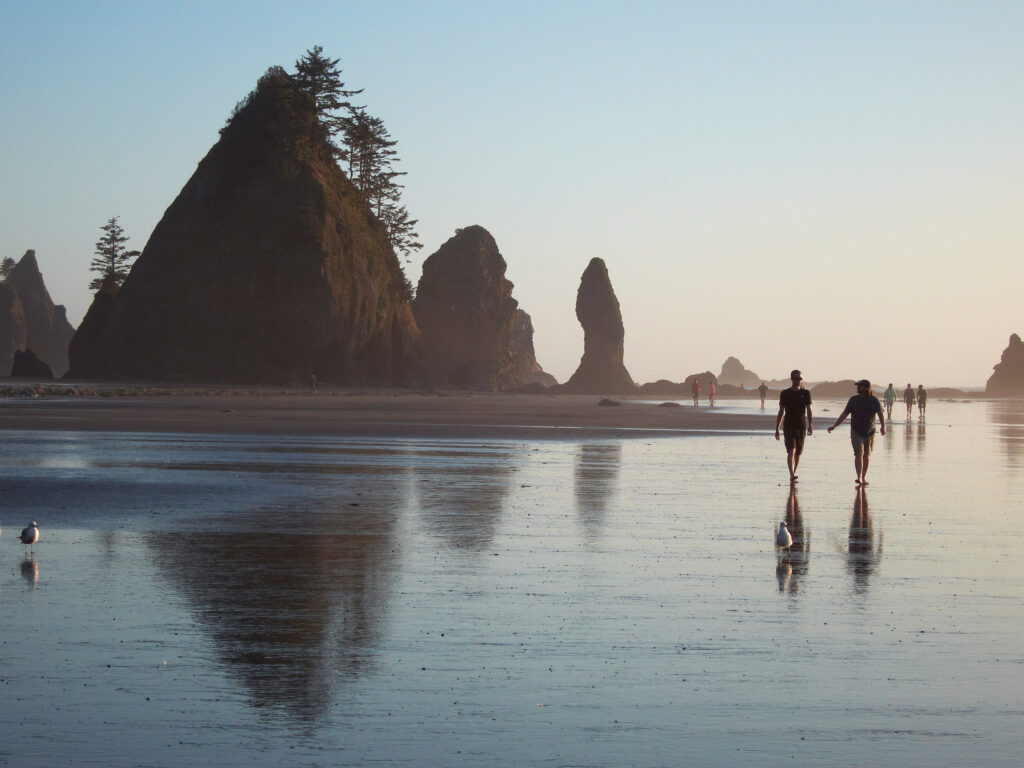 The Olympic Peninsula is known for an abundance of water sports like kayaking, surfing, rafting, boating, canoeing, and swimming. Olympic National Park, known as the crown jewel of the Peninsula, attracts international tourism. The park is an official UNESCO World Heritage Site and International Biosphere Reserve, with a rich indigenous history.
Map out your trip with your free travel guide.

Think Outside the Box! Spring Break on a Budget in the U.S.
If you are looking for a spring break destination on a budget, look no further! Whether it's a beach, mountain, or city setting you desire, an affordable vacation is waiting for you within the United States. Experience new adventures you won't forget this spring break– all without breaking the bank.