There's no place like home for the holidays! While this is true, the next best thing is being somewhere where the Christmas spirit knows no limits. We have a feeling these 5 destinations—towns across the country that get in the holiday spirit with light displays, carriage rides, trips to the "North Pole", and other fun festivities—will convince you to plan a quick getaway this holiday season! What's a better way to spend time during the holidays? Switch up traditions and take a trip celebrating the most wonderful time of the year!
Annapolis, MD
Be open to an unforgettable Maryland vacation in the Chesapeake Bay! 500 miles of shoreline make up the 18th-century historic district. Known for its culinary scene filled with seafood and unique experiences, Annapolis claims the title as America's sailing capital. During the holidays the town puts on candlelit strolls and guided tours, and almost every building is down covered in evergreen garlands and Christmas decorations!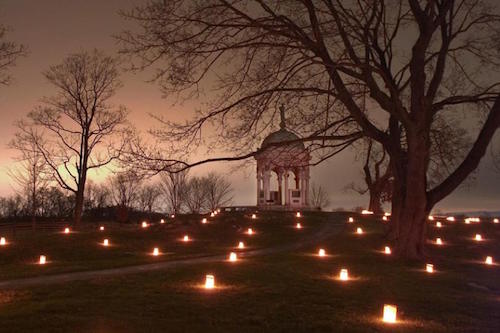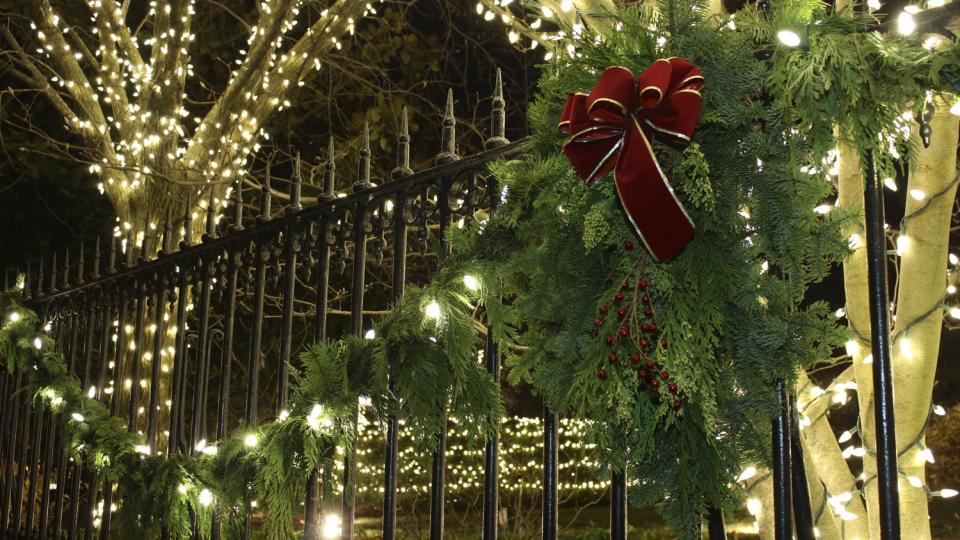 Stroll through Maryland's historic state capital during the Holiday Candlelight Stroll and let glowing lanterns light your way as you learn about the origin of many holiday customs. From the significance of evergreens and holiday songs to a tour inside the historic Hammond Harwood house, we guarantee these your family will create memories to last a lifetime!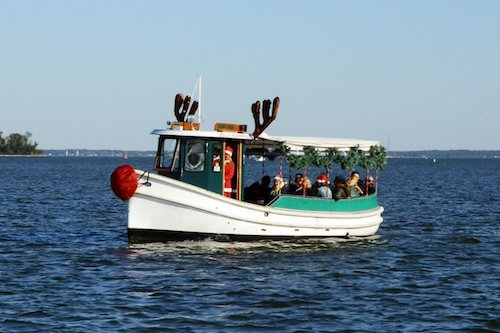 If you're looking for a holiday seafaring adventure then check out one of Annapolis' most nautical traditions, the Jolly Express cruise! Take a "sleigh" ride cruise aboard Waterman's Miss Anne, who adorned in the reindeer spirit.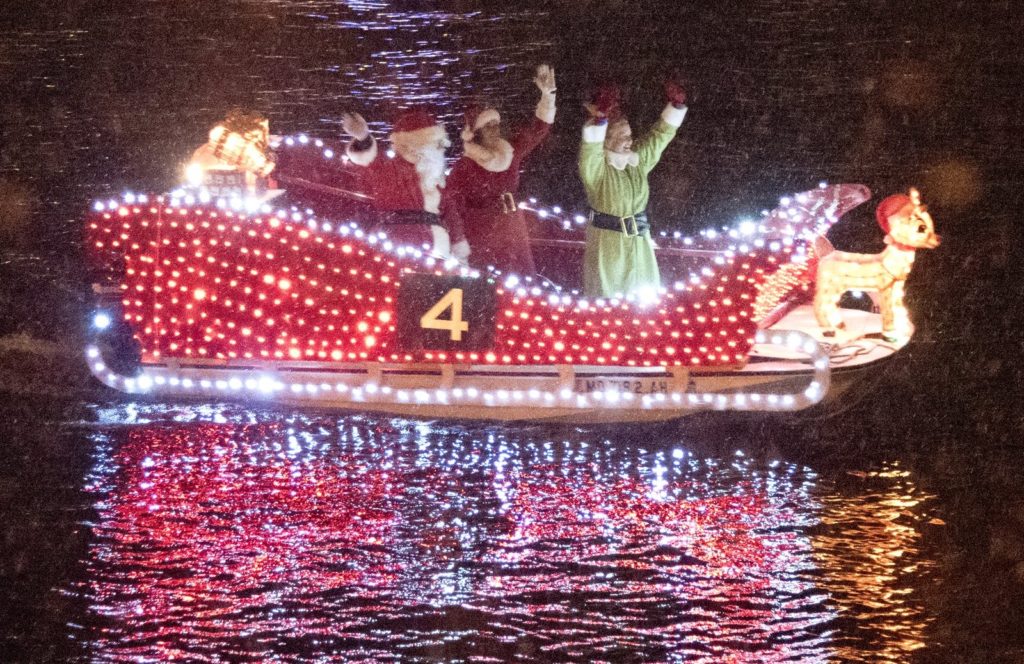 You could also witness the 36th annual light parade, hosted by the Eastport Yacht Club! Thirty boats filled with lights and decorated for the holiday season will be down at the waterfront. Decoration themes include Santa Claus, A Polar Bear's Christmas, Christmas Angels, and Abominable Snowmen. This is a fun family event for all ages!
Pro-Tip: The best viewing areas are at Eastport Spa Creek, City Dock, and the Navy Academy seawall.
---
Kentucky
Cadiz, Kentucky
Nestled in the Lakes region of West Kentucky, the town of Cadiz is a place where the people are happy to see you and you will be happy to witness the great natural beauty of Lake Barkley and Land Between the Lakes. This quaint historic town is filled with specialty shops, antique dealers, music venues, "farmer food," and small-town hospitality you will always remember!Join the citizens of Cadiz in one of their longest-running science projects–the Christmas Bird Count! Experienced and beginner birders are welcome. Experience the beautiful scenes of nature and listen and identify the calls of the birds! All data goes back to the National Audobon Society's science programs.
When you're ready to get festive, prepare the family for the ultimate holiday experience at the planetarium! See the planetarium in a new light as it gets turned into a virtual snowglobe. At "Let it Snow" you will enjoy festive classics from Frank Sinatra to Brenda lee, with a stunning finale from the Trans Siberian Orchestra, all while enjoying the full-dome scenery of the holidays!
Bardstown, Kentucky

Kick-off the holiday season right after Thanksgiving this year with the Light up Bardstown celebration! Kids can enjoy the Christmas corner and get their faces painted while munching on sweet treats. There is also the annual tree lighting and a Santa Claus appearance! Like the Whos in Whoville, everyone in Bardstown comes out to deck the halls for the holiday season during the annual hanging of the greens.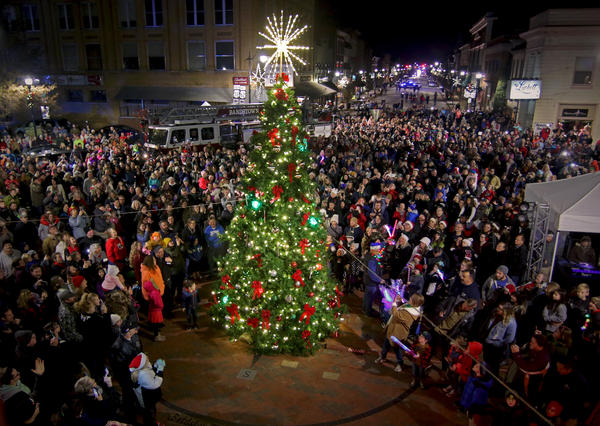 After the Light up Bardstown, you can head to the Barton 1792 Distillery for some hot cocoa and refreshments at the visitor's center. Tours of the aging warehouses along with music on the patio will be available that night as well!
---
Montana
Western Montana's Glacier County knows how to deck the halls during the holiday season. The region's mesmerizing wintry landscapes boast charming small towns brimming with arts and culture, local shopping, live music, culinary hot spots and festive events like holiday strolls, parades and craft fairs. The Missoula Parade of Lights takes place this Saturday, December 7, featuring family-friendly activities throughout the day, Santa's arrival at 1 p.m. and the parade at 6 p.m. followed by the downtown Missoula holiday tree lighting. This year's theme is Lights Around the World!
Down for a day trip? Head to Darby, Montana to enjoy a cowboy's Christmas, known for its amazing stays at the Triple Creek Ranch, horseback riding, snowshoeing, and ice fishing. The townspeople of Darby love to decorate their town in elaborate holiday décor! When staying at a cabin in Darby, guests can choose a real or artificial tree during their stay. The best part is that it comes with all the ornaments!Farther north, holiday cheer is on tap in Bigfork, as this storybook community on the shores of Flathead Lake transforms into the Bigfork Christmas Village—dubbed Montana's Christmas Village. For a quintessential winter wonderland experience, make Bigfork your holiday hangout, and don't miss gift shopping on Electric Avenue, dinner at Bonfire, and drinks at Flathead Brewing Co. and Whistling Andy Distillery.
---
Pennsylvania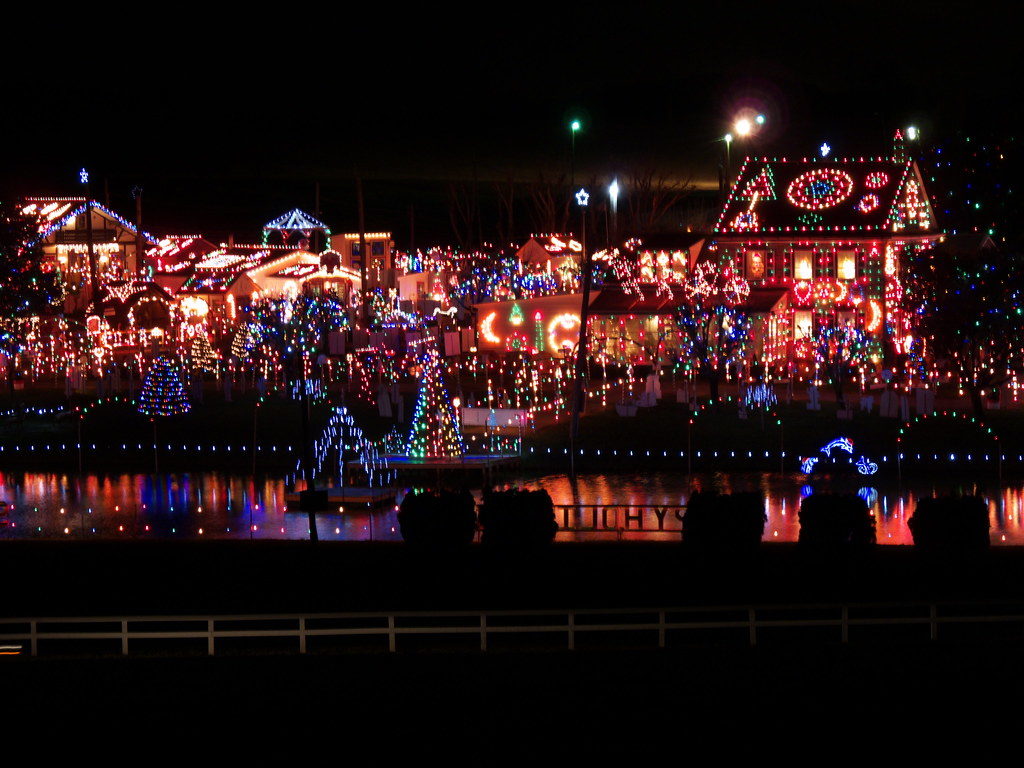 Everyone loves a bit of small-town charm and Bernville, PA has it perfected! In 1948, Willam M. Koziar began decorating his house as a way to ignite his family with holiday cheer. What started at his home has turned into a village! Koziar's Christmas Village is currently one of the top attractions in the state of Pennsylvania! There are indoor and outdoor displays so join in this and help them celebrate 72 years of Christmas greetings!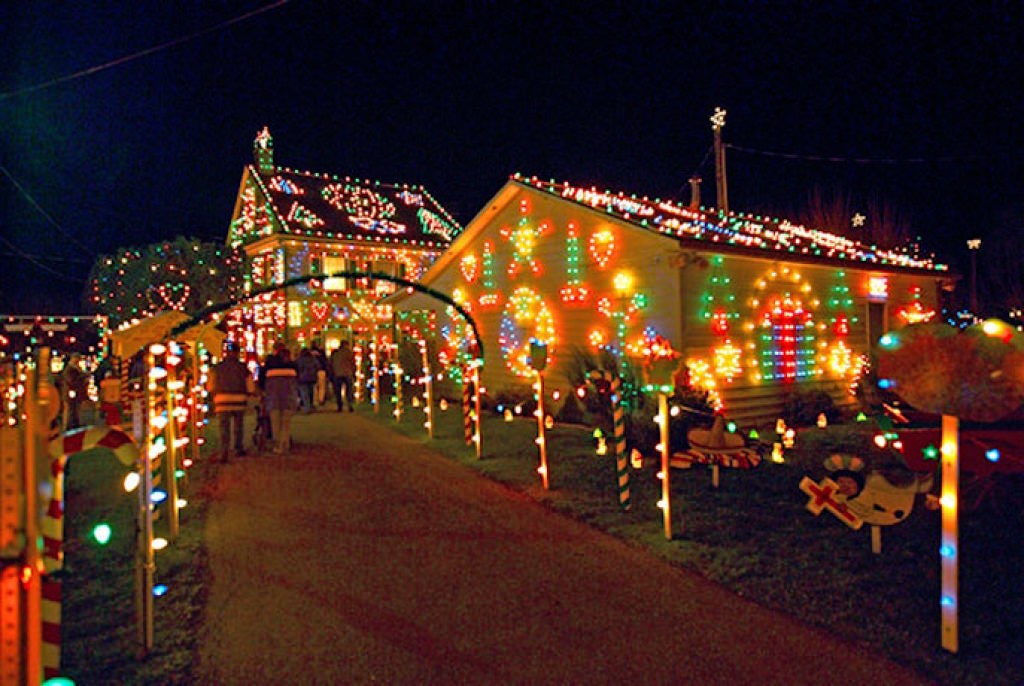 Experience the spectacular beauty that Luzerne County has to offer from amazing eats to nightlife options. Experience exquisite accommodations, shopping, and entertainment! When you bring your family, there will be so much more to explore, and that goes especially for the holidays.
Take the kids to have breakfast with Santa at the PNC field and follow it up with a trip on the Steamtown's Holiday Express! Like the Polar Express, this holiday train is bound for the "North Pole!" Journey through the "magic tunnel" and arrive at your destination with Santa and his helpers waiting to help you get ready for the holidays. Enjoy crafts, writing letters to Santa, light refreshments and more. Each child will also get a goodie bag to commemorate their trip!
End your vacation with a visit to the drive-through nativity scene on Luzerne County's Fairgrounds. We've all heard the story, but this time you'll be able to experience it in action! The drive through scenes leads up to the birth of Jesus. You'll be able to interact with the townspeople of Bethlehem and observe the shepherds keeping watch in the field. Experiences it all and create a new holiday family tradition!
Free Pennsylvania Travel Guides

---
Lake Erie, Ohio
Rich in history, wine trails, and an abundance of family-friendly attractions, Ohio's Lake Erie Shores and Islands is a place where time moves a little slower, loved ones feel a little closer and there's a Great Lake between you and your worries.
Merry Go Round Museum carousel ride-a-thon invites guests to learn about the history of carousels and the art of menagerie animals! Kids can enjoy crafts, Christmas movies, and visits with Santa. Whether you're young or young at heart, you can enjoy the ride-a-thon with free admission and $1 rides!
Enjoy holidays around the world with Fireland's Symphony Orchestra at the Sandusky State Theatre. Observe and celebrate with different cultures experience the sounds of caroling, traditional feasts, gift-giving, and seasons greetings!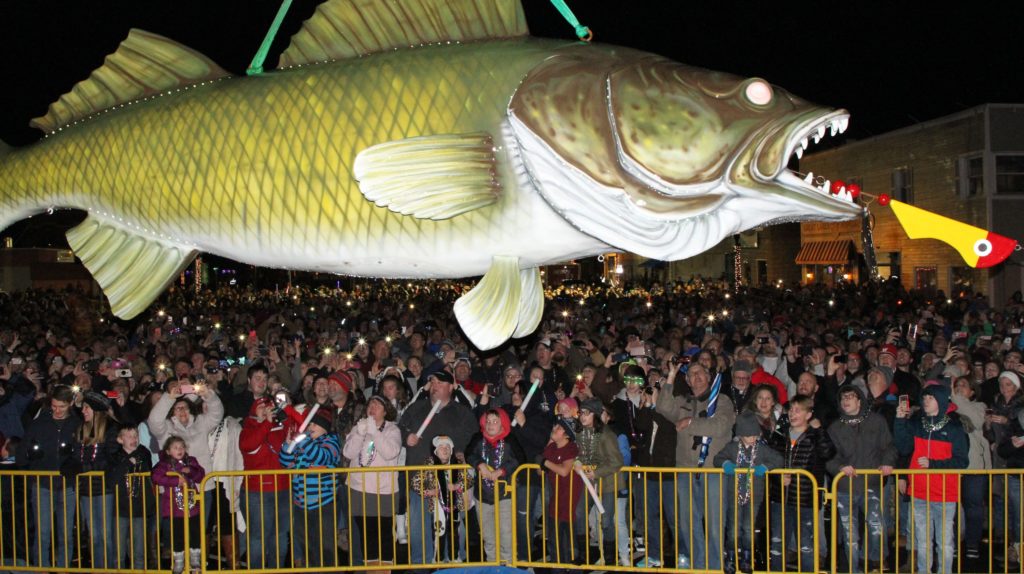 End the year on a fabulous note by heading to Port Clinton on New Year's Eve to usher in 2020 with the annual Walleye Drop festivities. Join the locals as Wallie the Walleye, a 20-foot, 600-pound fiberglass Walleye is dropped from a crane overlooking the entrance to Lake Erie. Join in the New Year's festivities at the downtown party where there will be fireworks, food trucks, live music, games, as well as specials at pubs and local eateries!

There's nothing like finding amazing attractions like lightings, tours, and excursions to get you in the holiday spirit. If you need a destination for a winter getaway, consider visiting one of these charming towns!