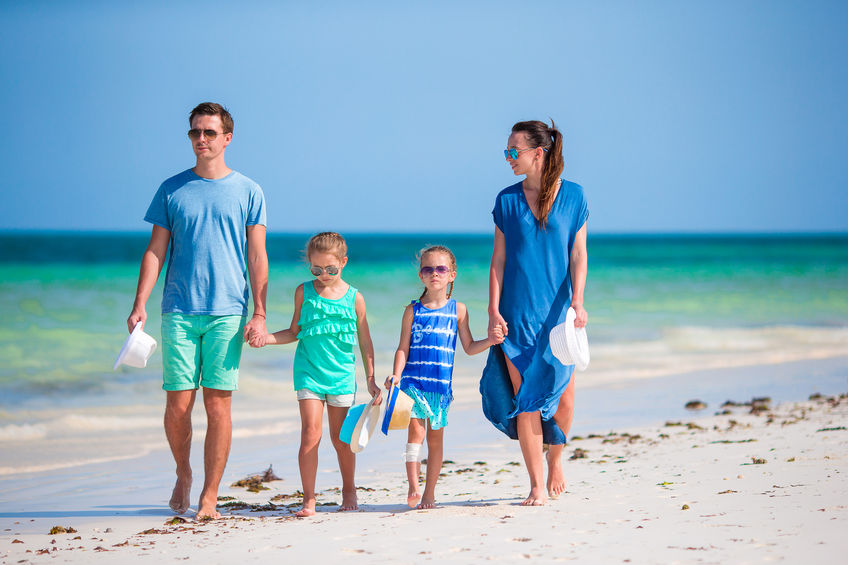 The weather is getting warmer and it's almost officially beach season across the US. Beach trips hold a special place in many of our hearts, as some of our best childhood memories are at the beach building sandcastles, eating delicious seafood, and spending time with extended family. Coastal towns are often popular summer vacation destinations for families and groups because they offer a wide variety of experiences and activities. Plus, beach trips are super easy to plan! If you can't decide what to do, just head to the beach to dig your toes in the sand and get a tan. It's that simple. Although summer is rapidly approaching, it's not too late to start planning your summer vacation at one of our top beach destinations for 2021:
Gulf Shores & Orange Beach, Alabama: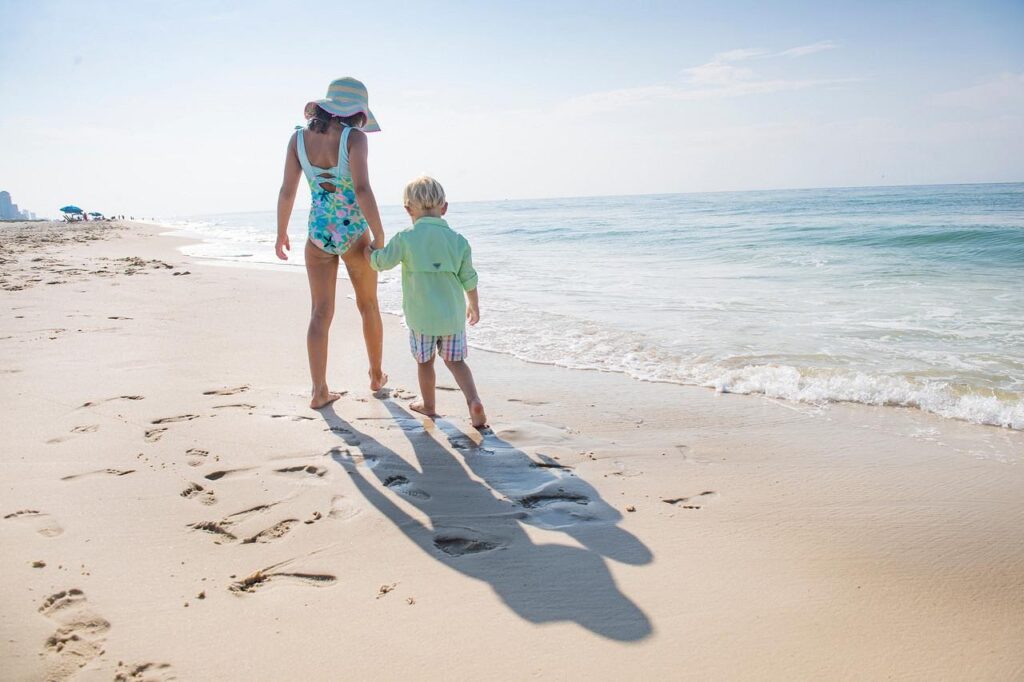 When you think of Alabama, we guarantee that the first thing that comes to mind is not beautiful white-sand beaches, but that is exactly what this southeastern state has to offer. Home to 32 miles of white sand coastline and pristine turquoise waters, Alabama's Gulf Coast is an ideal location for your summer vacation this year.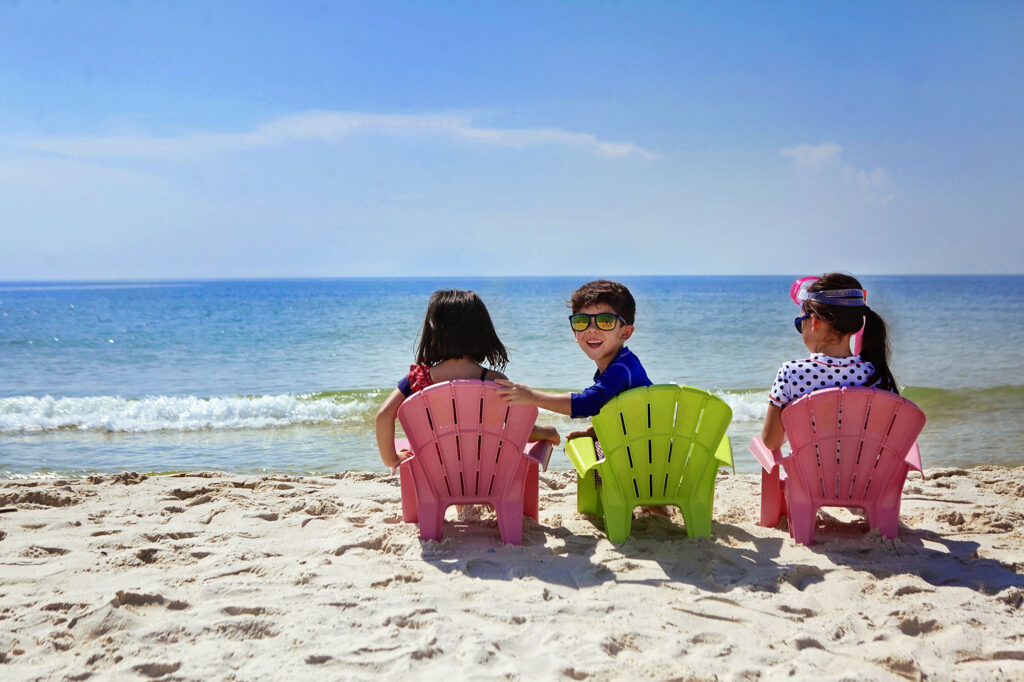 Gulf Shores and Orange Beach offer an endless list of activities and attractions to enjoy. We encourage you to get outdoors and explore the beautiful landscape by kayaking, biking, golfing, parasailing, or taking a nature cruise. If you are looking for an off-beach activity to pass the time, you definitely won't be disappointed. By heading inland, you'll find spas, fitness centers, beauty salons, local boutiques, as well as exciting nightlife.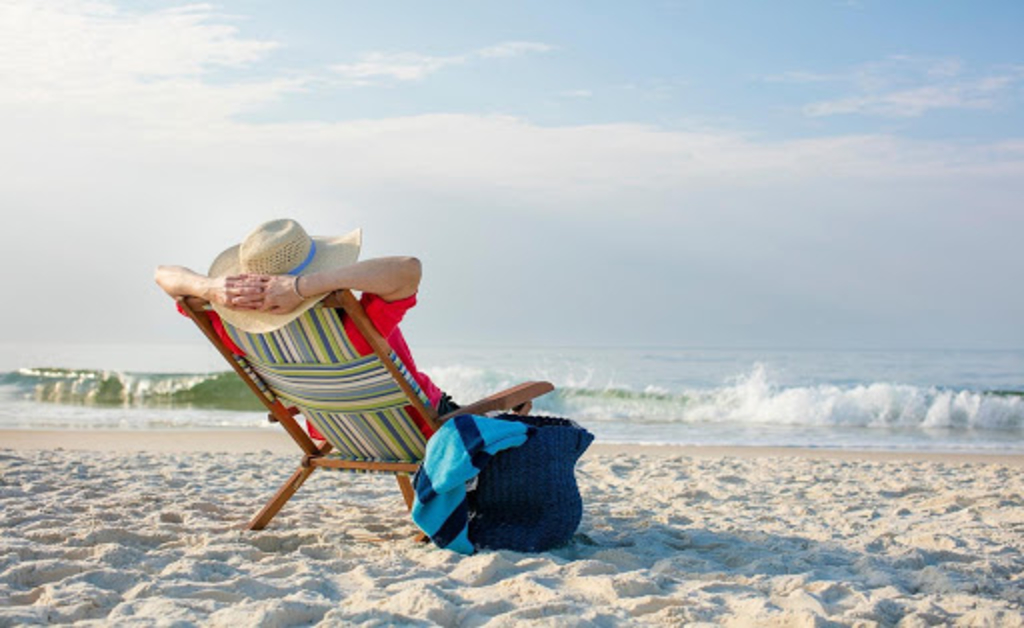 A summer vacation at the beach isn't complete until you've chowed down on some seriously good seafood. Along Alabama's Gulf Coast, there are hundreds of locally-owned restaurants to choose from. You'll see menus that have everything from fried shrimp and oysters on the half shell to gumbo and grilled grouper. The region's seafood is so fresh, your shrimp will probably think it still has plans on Friday! But, if seafood isn't your favorite, no worries. There are plenty of other restaurants that serve a wide variety of cuisine, including vegan and vegetarian options.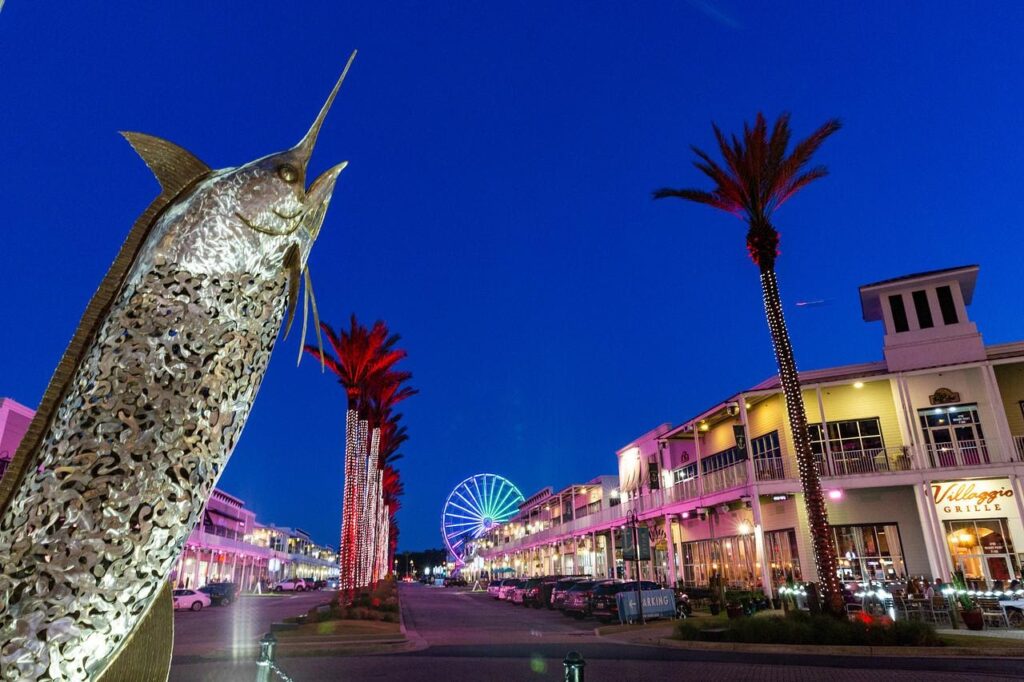 The area also offers many different accommodations including, hotels, hi-rise condos, beach house rentals, RV parks, cabins, campgrounds, as well as other pet-friendly places to stay. To start planning your trip to Gulf Shores and Orange Beach, download and/or order the free Gulf Shores & Orange Beach Vacation Guide from our site, and check out their local visitor's website! If you happen to find yourself on Alabama's Gulf Coast this summer, we guarantee you'll be singing "Sweet Home Alabama" by the time you leave.
Get the FREE Gulf Shores and Orange Beach Guide
Rehoboth Beach & Dewey Beach, Delaware: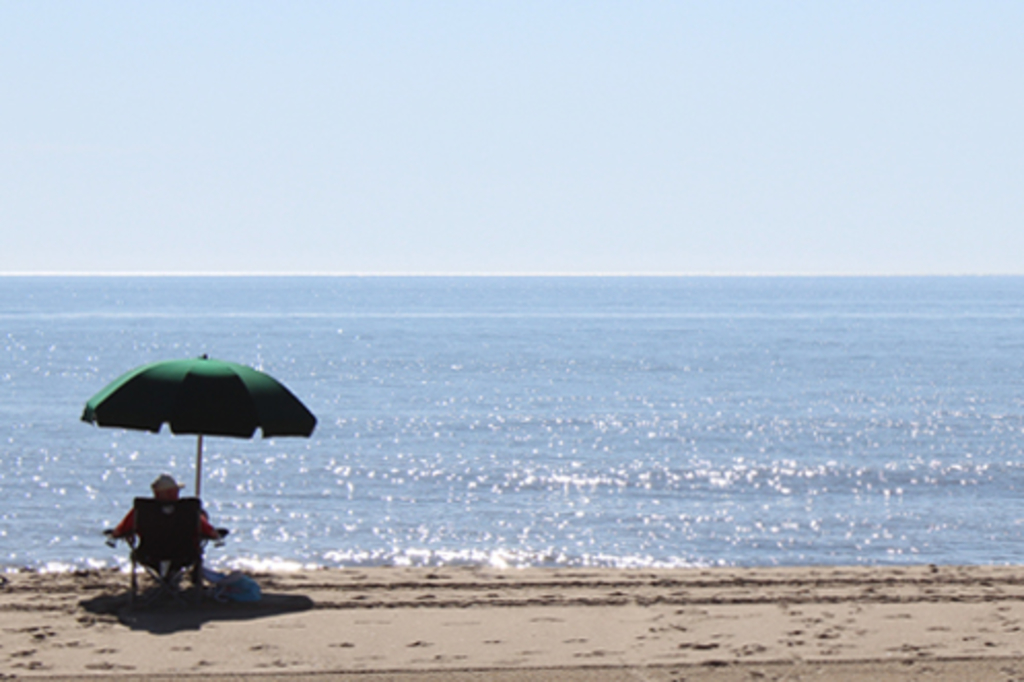 If you are looking for a beach destination north of Alabama, consider heading to Delaware this summer! Only two hours from Washington DC, Baltimore, and Philadelphia, Rehoboth Beach & Dewey Beach's 30 miles of gorgeous coastline is waiting for you. Appropriately nicknamed the "Nation's Summer Captial," this Delaware resort area is known for its award-winning boardwalk, beautiful homes, unforgettable hotels, specialty stores, local events and festivals, tax-free shopping, and some outstanding cuisine!
Rehoboth's quaint, small-town feel is perfect if you are looking for a peaceful, tranquil, and low-key summer vacation. Spend your time laying out on the beach, or meandering through the adorable downtown area and farmers market. Additionally, you can visit the Rehoboth Beach Historical Society Museum or enjoy local theatre performances. The Gateway (Highway One) offers what locals refer to as a "mile of style" at the famous outlets with even more excellent restaurants, bars, shops, rides, and tons of other family-friendly attractions.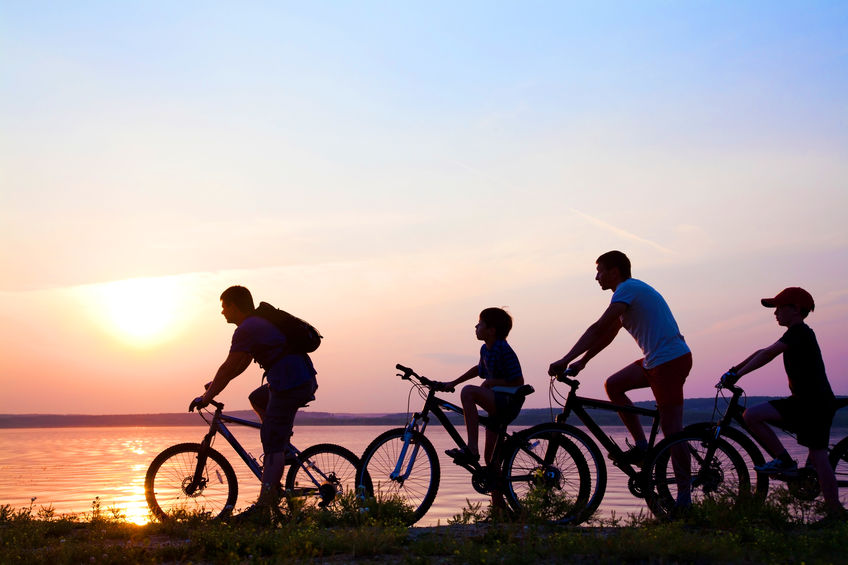 But don't be fooled, because the region also provides an abundance of exciting activities that will definitely get your adrenaline pumping. Spend your time by taking a water tour, biking, horseback riding, fishing, kayaking, surfing, as well as enjoying a full list of other water sports. If you're an avid golfer or traveling with one, you're in luck because the area is also home to numerous beautiful courses bound to make it to the top of your favorites list. You'll definitely want to take some time to unwind, especially after a day jampacked with family fun. Dewey offers both movies and bonfires on the beach, which might just be the best way to relax after a long day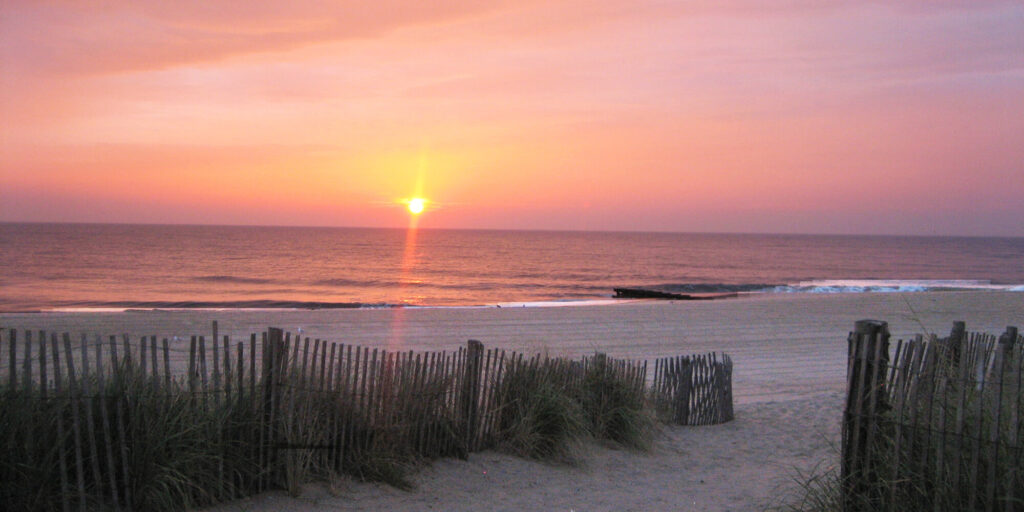 To learn more about what the area has to offer, check out their local visitor's website. If you are ready to start planning your summer vacation to Rehoboth Beach & Dewey Beach, click below to download and/or order the free Rehoboth Beach & Dewey Beach guide! We guarantee that you won't want to leave at the end of your trip and you'll definitely be back before you know it!
Get the FREE Rehoboth Beach & Dewey Beach Guide
Garrett County & Deep Creek, Maryland:
Not all of the best beaches in the United States are located on a coastline! Just a few hours away from Pittsburgh, Baltimore, and Cleveland, sits Garrett County, Maryland. This region is a perfect vacation destination year-round; however, the area definitely has a certain amount of charm and excitement during the summer months.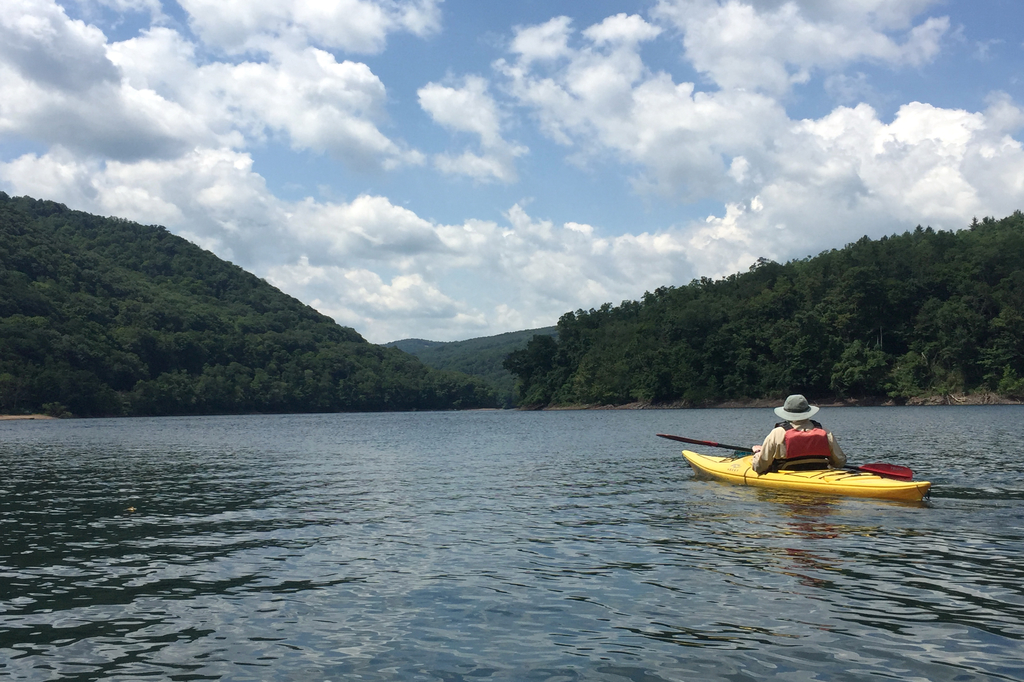 Tucked away in Deep Creek Lake State Park, you'll find Maryland's largest freshwater lake, Deep Creek Lake. The lake itself covers 3,900 acres with 65 miles of beautiful shoreline and offers a wide range of recreational activities. Visitors enjoy swimming, fishing, boating, as well as many other family-friendly attractions. If you are looking for more of an adrenaline rush, you can spend your time water tubing, on a watercraft, kayaking, or participating in other water sports.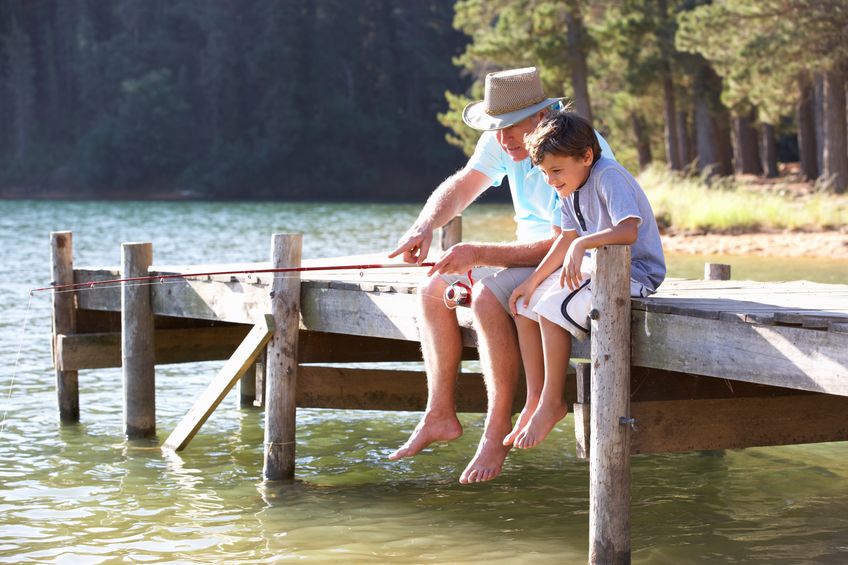 Don't be afraid to venture out and explore the other State Parks in the area, such as Herrington Manor, Casselman River Bridge, Swallow Falls, and New Germany, just to name a few. One of our favorite places in the region is Muddy Creek Falls, which is the state's highest freefalling waterfall. At a whopping 53 feet high, the scenery will surely take your breath away. While exploring Garrett County's various parks, you'll also have the opportunity to visit some of the small towns nestled in the mountains. Not only can you spend your time in these towns shopping at adorable boutiques and stores, but also enjoy incredible food at local restaurants, bars, and breweries.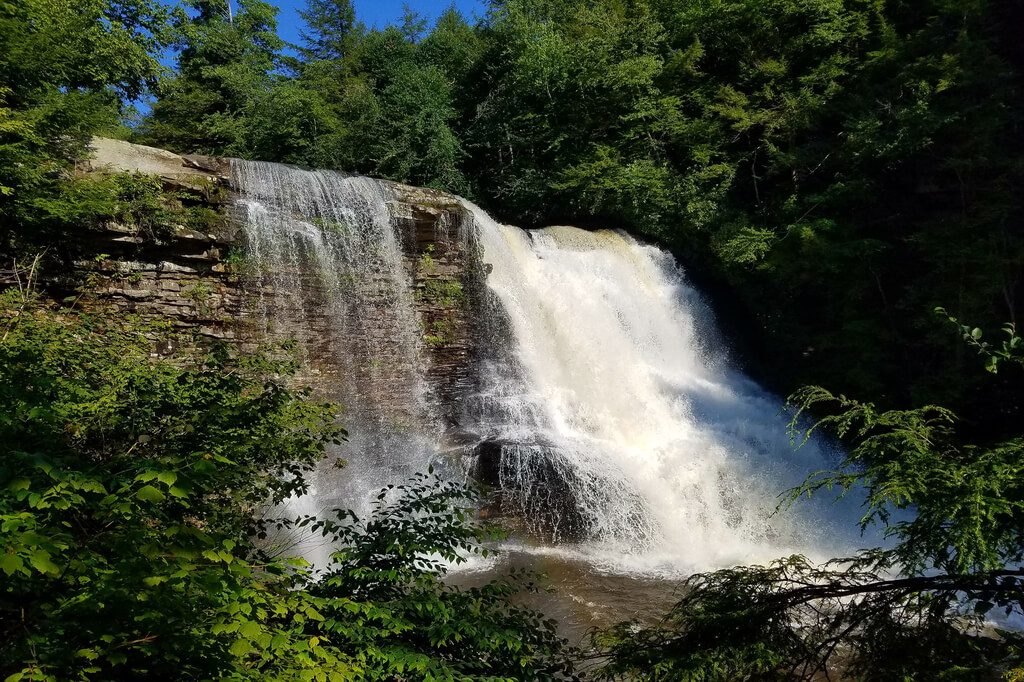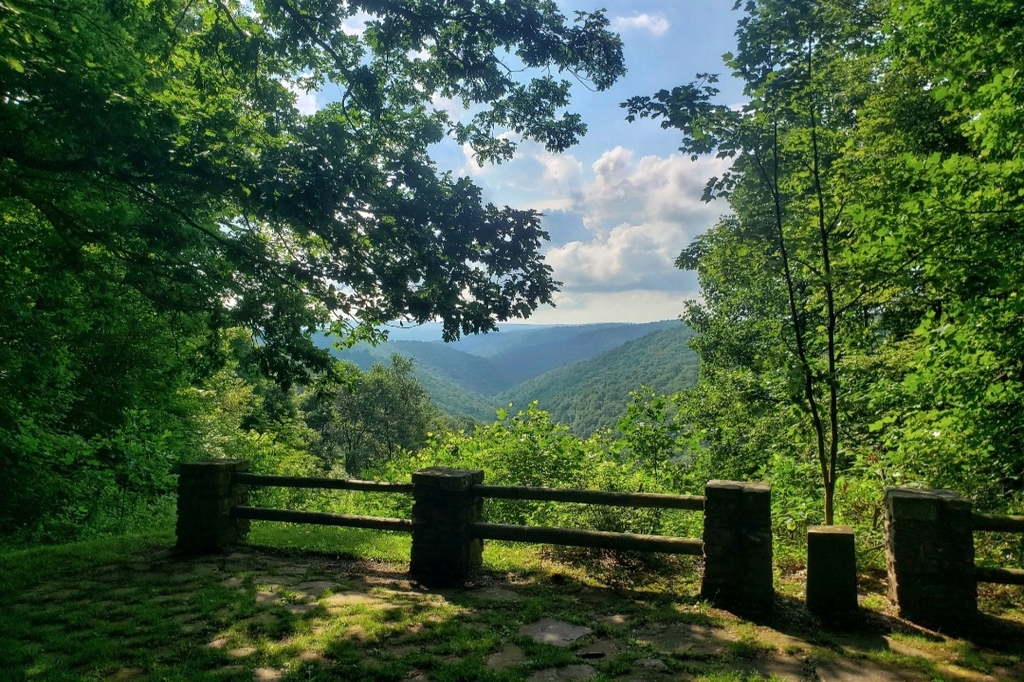 The area is definitely not lacking in fun and exciting accommodations! You'll find plenty of traditional hotels to choose from, as well as campgrounds, cabins, lodges, bed and breakfasts, and vacation rentals. If you are traveling with a furry friend, don't worry, because the area has plenty of pet-friendly accommodations as well.
Garrett County, Maryland is truly a place of authentic adventure and we promise if you vacation here this summer, you might just be back again in the fall or winter. To start planning your summer vacation in Garrett County, download and/or order the free Garrett County-Deep Creek Visitors guide below, and visit their local visitors' website.
Get the FREE Garrett County, Deep Creek Guide
Utica-Rome-Verona & Sylvan Beach, New York: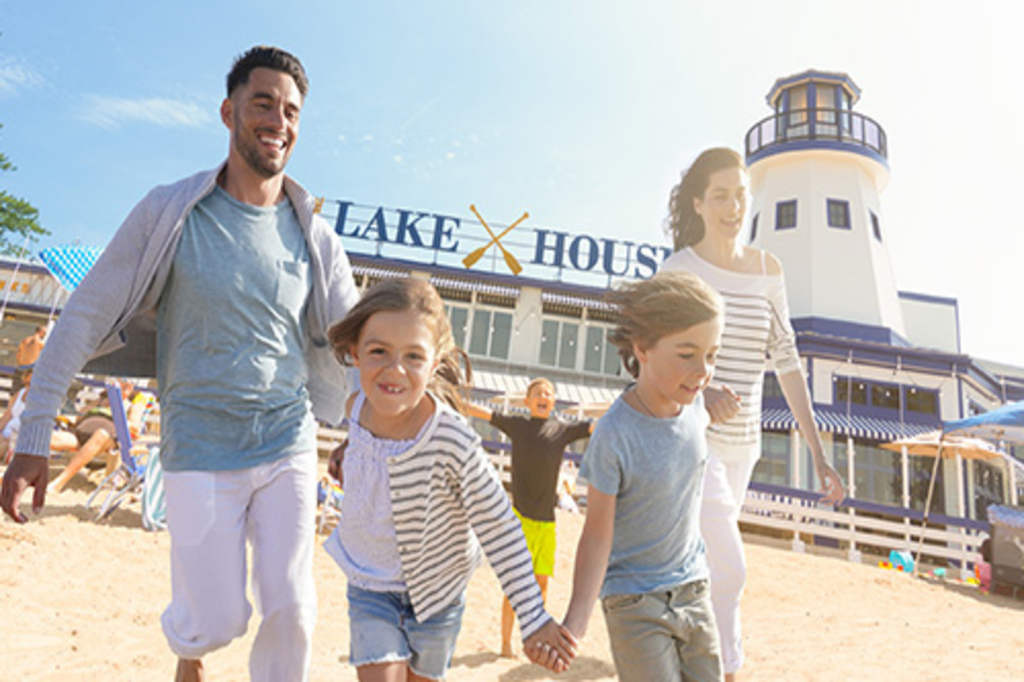 Utica, Rome, Verona, and Sylvan Beach truly define New York's getaway region. Located in the foothills of the Adirondacks, the area is easily accessible via highway I-90 and by AMTRAK train service direct to Utica's historic Union Station. The area is truly an ideal summer vacation destination for a group of friends or family that have different interests and activities they enjoy. Sylvan Beach is full of old-fashioned family fun attractions, such as exploring the two miles of sandy shoreline along Oneida Lake, as well as boating, fishing, and much more!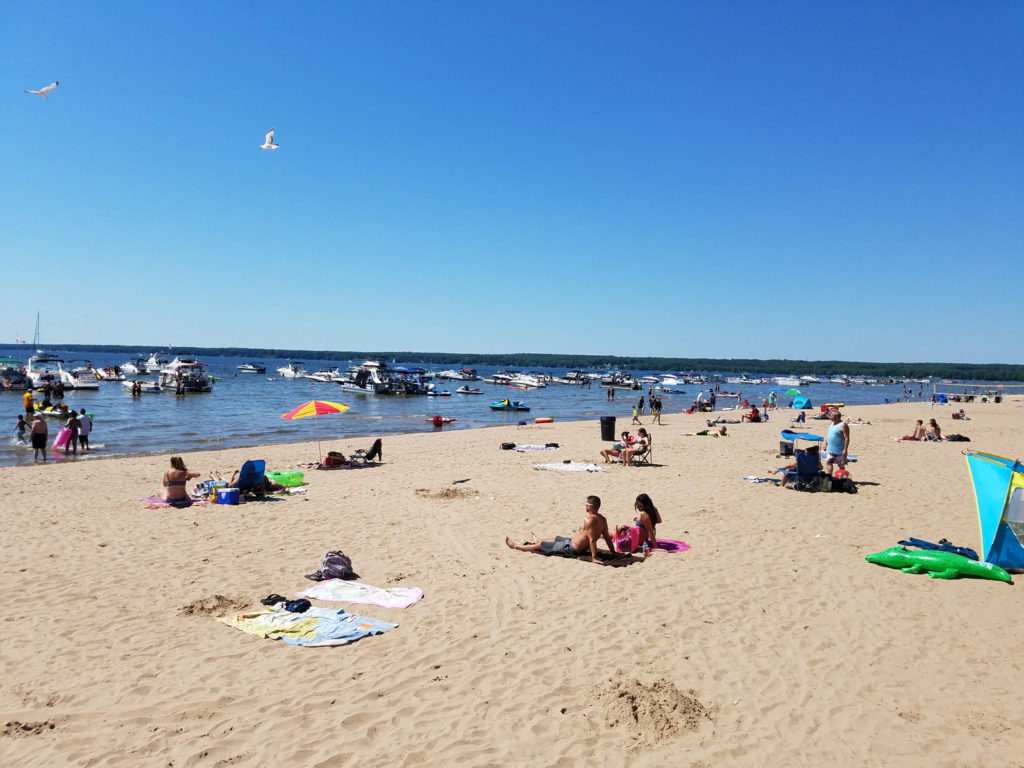 While visiting the area, you will not only have the opportunity to enjoy Sylvan Beach but have access to all that Oneida county has to offer. This region is a beautiful eclectic mix of activities ranging from historical attractions, outdoor adventures, and unique culinary experiences. Countless outdoor excursions are offered year-round, such as hiking, as well as mountain biking and cycling trails. More specifically you can spend the day on the historic Erie Canal, exploring the Empire State Trail, as well as the Adirondack Rail Bikes, the Herkimer Diamond Mines, or the Utica Zoo. Additionally, experience Agritourism at its finest in local farmers' markets, u-pick farms, or the Heart of NY Craft Beverage Trail.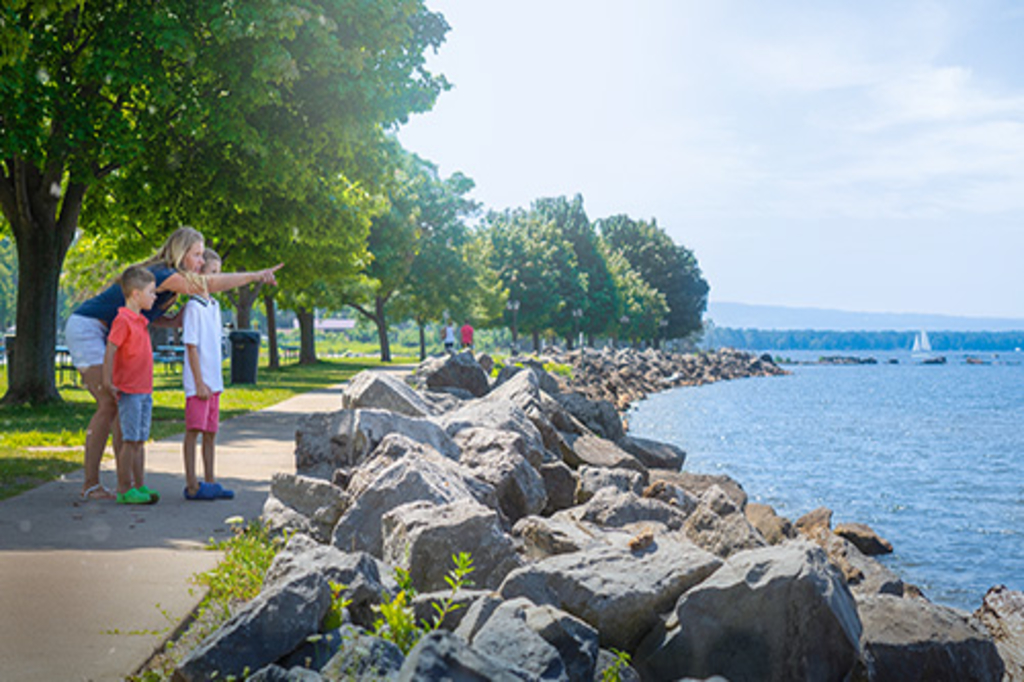 If you are ready to relax and enjoy a summer vacation immersed in a region with a beautiful beach, outdoor activities, and incredible agritourism, start planning your trip to Oneida county today! Get the free download and/or print Utica, Rome, Verona & Sylvan Beach Guide, and check out their local visitor's website.
Get the FREE Utica, Rome, Verona & Sylvan Beach Guide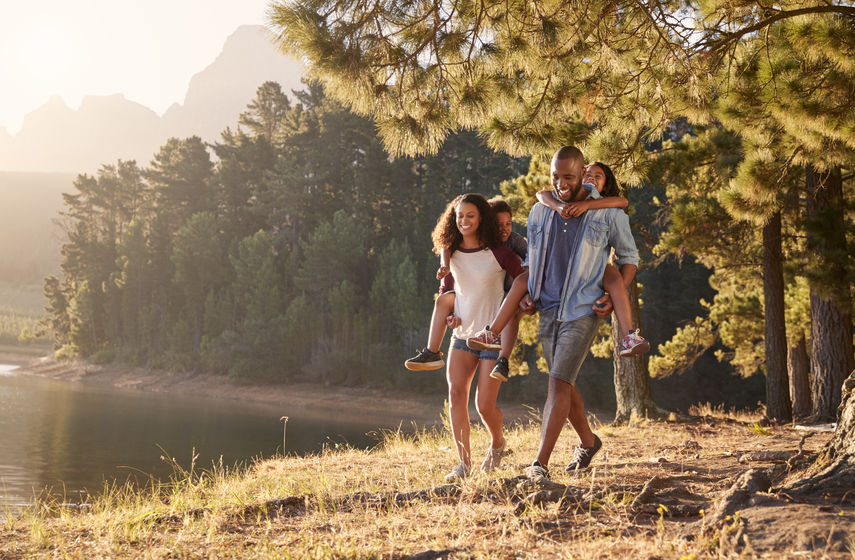 So are you ready to call up your friends and family to start planning your summer vacation at the beach? We hope so! While you're vacationing, we encourage you to take a break from digging your toes in the sand and getting a tan to find some excitement and to make lasting memories. Remember, the best adventures usually happen off the beaten path and when you least expect them. Let's make this year's summer vacation one to remember!