For many avid travelers, Alaska is a top bucket list destination, as very few places around the world embody a similar spirit of adventure. Breath-taking landscapes, extraordinary wildlife, and captivating local culture and people make Alaska a once-in-a-lifetime experience. Whether you're looking for a romantic getaway, a more traditional family vacation, or an adrenaline-fueled wilderness adventure, you can find it on the Last Frontier.
If Alaska isn't already on your bucket list, it should be, as there is no such thing as a standard Alaskan experience. Spend your time traversing glaciers, beholding the wonders of Denali National Park and Reserve, hopping aboard an adventure-filled day cruise, learning about native cultures and traditions, viewing spectacular wildlife… the list goes on and on. This great state offers a wide range of activities that will satisfy any and all preferences. To learn more about Alaska's endless adventure, check out highlights and more info on the best places to visit and things to do in our Destination section on Alaska, and get your free Alaska guides
[Learn more Destination Alaska]
Since the travel industry is still recovering from the effects of the pandemic, lower rates and flexible booking make taking the trip of a lifetime possible. We recommend starting to plan your summer vacations, fall trips, and even travel dreamed about for 2022 now, so check out these top destinations you won't want to miss.
Anchorage:
As the largest community in Alaska, Anchorage is the perfect blend of urban and wild. Visitors enjoy the abundant wildlife and wide-open spaces, all while having the convenience of a major city. The opportunities for outdoor adventures are as endless as the Great Land itself. Spend time exploring glaciers, hiking mountain paths, or take a day trip to a national park such as Denali, Kenai Fjords, Katmai, Lake Clark, or Wrangell-St. Elias. You can even book a flightseeing tour or day cruise to experience as much of the landscape as possible during your time in Anchorage.
Within the city, view eye-catching public art, immerse yourself in local cultural experiences, and enjoy fresh local cuisine sourced directly from Alaskan waters and wildlands. Regardless of how you spend your time during the day, you'll want to make sure to stay up late to search for the midnight sun during the summer or the northern lights during the winter months.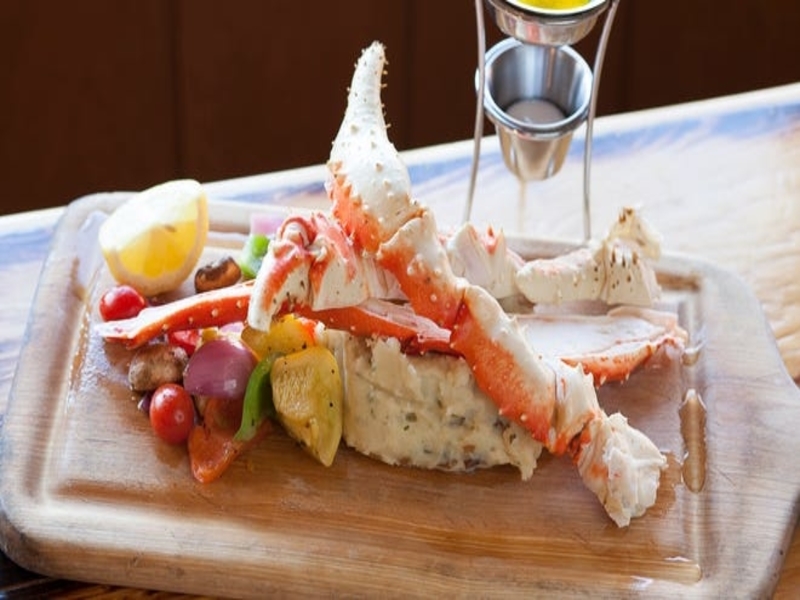 With direct flights connecting to central hubs throughout the United States, Anchorage opens the door to the best of Alaska. Urban and wild, it's easy to reach but impossible to forget. To start planning how you'll spend your time in Anchorage, download the free guide.
Fairbanks:
The door is open and Alaska is full of once-in-a-lifetime experiences. The Fairbanks region truly embodies the feeling of "wild," and many who visit have experiences that awaken their spirit and nourish their soul. Whether you come seeking the solace and serenity of a quiet winter day, the summer's everlasting sunshine, or a glimpse of the northern lights, Fairbanks is a portal into life in the far north.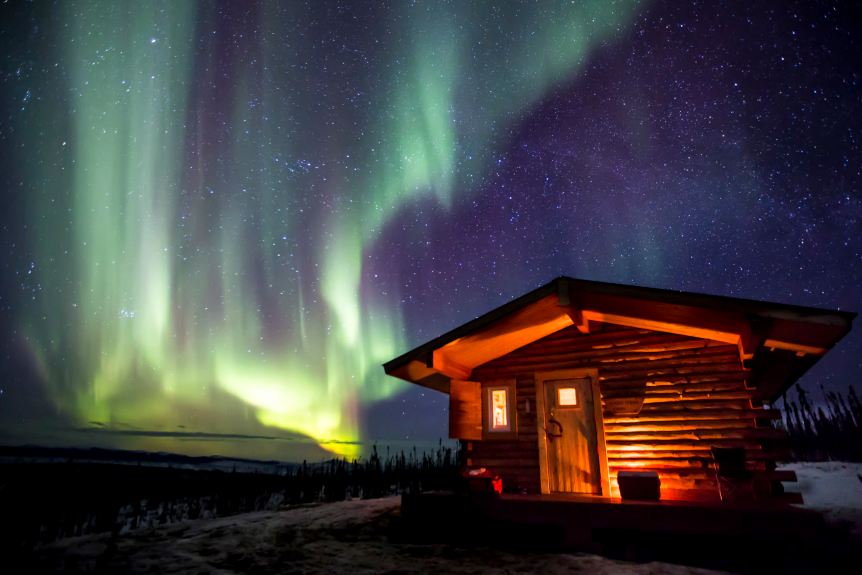 Alaska's interior is the perfect destination to find year-round adventure. Explore the landscape to view stunning wildlife on an Ecotour, book a fishing or river excursion, experience dog mushing and relax in mineral-rich hot springs. The river city of Fairbanks itself shines vibrantly with unforgettable local culture and history. Spend time wandering through art galleries and exhibits displaying local artists' works of nature-inspired art, visit museums to learn about the region's role in the gold rush, and become educated on Alaskan native culture. The Fairbanks region is known as the "Golden Heart of Alaska" and is bound to hold a place in your heart forever. To start planning how you'll spend your time in Fairbanks, download the free guide!
Ketchikan and Juneau:
As the largest state in the US, Alaska has an endless amount of breathtaking places and experiences. Just a quick 90-minute flight from Seattle, Ketchikan is one of Alaska's most popular destinations. Surrounded by the pristine waters of the Inside Passage, as well as towering evergreens, this island's scenery will take your breath away.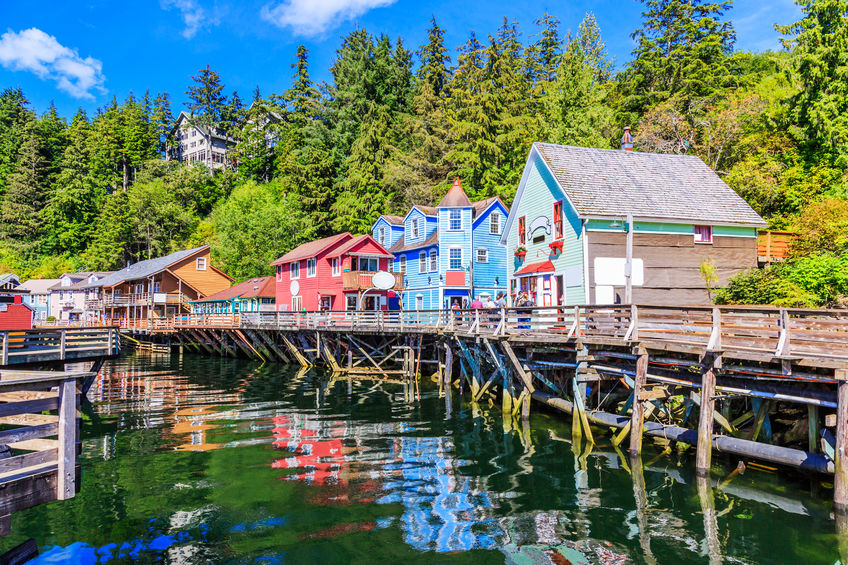 Visitors have a long list of outdoor activities to choose from, such as fishing in salmon-rich waterways, hiking beautiful trails, and ziplining through the trees. The town of Ketchikan is spirited with local native culture and is home to the world's largest collection of totem poles. To learn more about Ketchikan and to start planning your visit, check out the Visit Ketchikan website.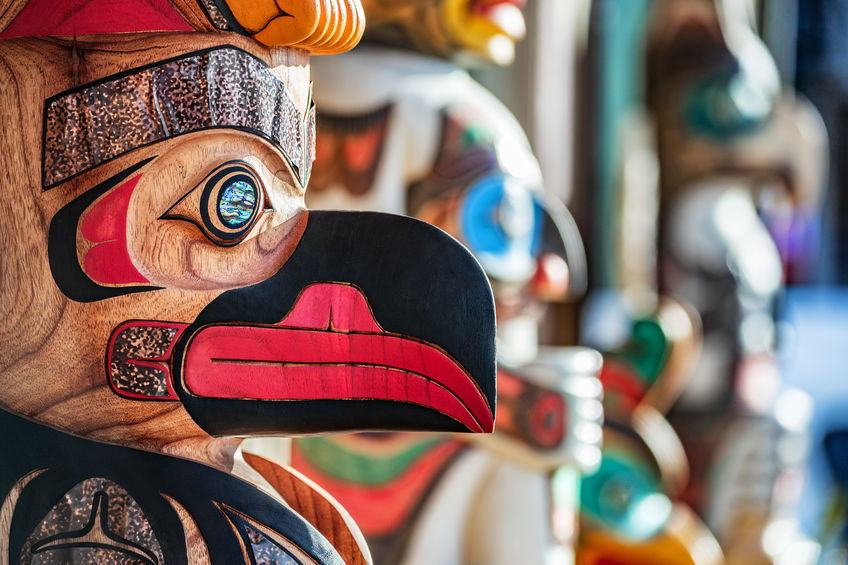 Alaska's capital, Juneau, is an eclectic mix of people and activities. Outdoor adventure can be found by air, land, or sea. Take to the sky to view the rugged and majestic beauty of Juneau's landscape, or stay grounded and book a bear watching or bike tour. If you're not afraid of getting a little wet, you can spend the day fishing or whale watching.
If you are traveling to Alaska in hopes of seeing spectacular wildlife, Juneau is a must-visit destination, as the region is one of the largest wilderness areas in the United States. In the city, visitors can take historic walking tours, taste some to-die-for seafood and learn about the area's native culture and traditions. To learn more about Alaska's state capitol, visit the Travel Juneau website.
Experience Alaska by Sea:
A cruise is a phenomenal way to experience the beauty of Alaska and can offer the best of luxury combined with a sense of adventure. Whether it's your first time or you're an experienced "cruiser," there are an unlimited variety of choices and experiences to choose from. Regardless of if you prefer an economy or luxury booking, a scenic or adventure-based itinerary, or a cruise that includes land tours or not, Sea Tales will ensure you find the cruise perfect for you and your family.
We hope that Alaska is now at the top of your bucket list, and you're ready to start planning your life-changing visit and make your dream vacation a reality. There's no better time than now to start planning. Check out
[Get All Your Free Alaska Travel Guides]