Are you an adventurer at heart? Do you love the scent of pine in the forest, the glimmer of sunlight on a lake, or the sound of birds on an early morning hike? If so, you would love a trip to see some local natural beauty! America is luckily home to a treasure trove of National Parks. Some are well-known and highly attended. Others are tucked away and less traveled. If you love natural beauty but would like to explore a new or remote landscape, look no further! Some of the best national parks off the beaten trail are waiting for you, all over the U.S.
Anchorage and Fairbanks, Alaska Recreational Areas and Parks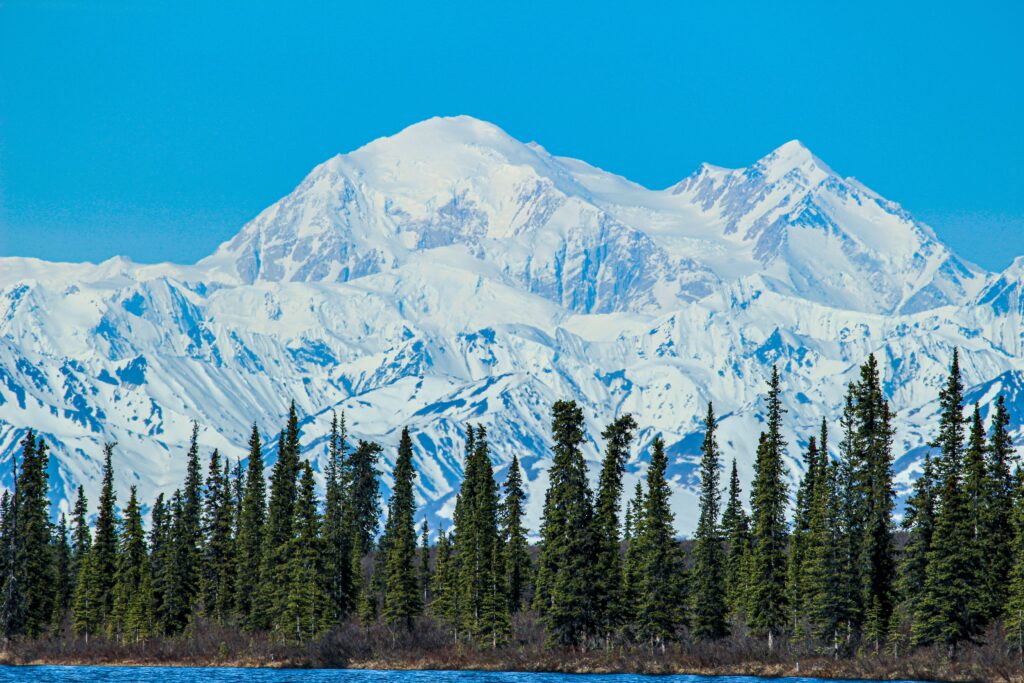 If you think of Alaska, you may envision mountains, glaciers, ice, rivers, and wildlife. Fairbanks and Anchorage, Alaska are fantastic travel destinations. Experience the iconic, raw natural beauty of the Alaskan landscape, while enjoying access to comfortable lodging and local food and drink fare. You can find some of the best parks off the beaten trail in these areas.
Fairbanks is home to more than 400 square miles of natural playground and history. Imagine swimming, hiking, and exploring Alaskan streams and forests, with easy access to public-use cabins. Big Delta State Historical Park is a wonderful place to visit, with a rich history. The onsite Rika's Roadhouse saw a mix of traders, soldiers, and travelers on the Valdez-to-Fairbanks Trail between 1913 and 1947. The Washington Alaska Military Cable and Telegraph System (WAMCATS) station is another fascinating historical site in the region.
Anchorage, Alaska is one of the best areas in the world for viewing wildlife. Watch out for moose, bears, whales, puffins, otters, wild salmon, and an abundance of migrating birds. Anchorage contains 17 national park areas and 16 national wildlife refuges. The glorious Denali National Park, Kenai Fjords, Katmai, Lake Clark, and Wrangell-Saint Elias National Parks are all near Anchorage. At the same time, Anchorage is a city with modern amenities, comforts, and eateries to enjoy.
Another option is a cruise! Alaska Cruises can provide access to pristine views of national parkland. The Antarctic and Arctic Polar Cruising can provide travel memories that will last a lifetime. Pack your camera, because you'll take lovely photos for either social media or framing so that you can savor the vacation memories later. Learn more about Alaska.
Get the Fairbanks Free Travel Guide here
Get the Anchorage Free Travel Guide here.
Get the Polar Cruising Free Travel Guide here
Get the Alaska Cruises Free Travel Guide here
Finger Lakes National Forest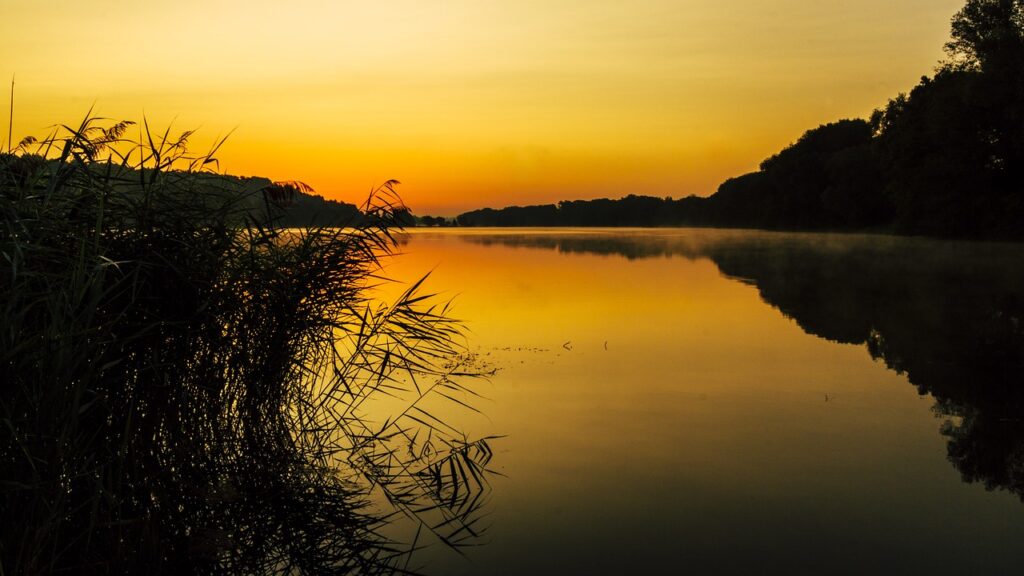 Cayuga County and the Finger Lakes Region boast a variety of charming elements, from rich indigenous history to stark natural beauty. Auburn, NY was the home of iconic abolitionist Harriet Tubman. The region is accessible to both Rochester and Syracuse. It's known for the vast, striking beauty of Cayuga Lake as well as the countryside wineries of the Finger Lakes region. Farm-to-table food, waterfalls, green forests, gorges, and quaint farms will make your trip peaceful.
Nestled between Seneca and Cayuga Lakes, the Finger Lakes National Forest (New York State's only official National Forest) stretches across 16,259 acres. It contains more than 30 miles of trails, which are perfect for biking, hiking, camping, horseback riding, and exploring. In the winter, the trails become snowy paths for skiing and snowmobiling. A 78-mile loop around the lake is moderate terrain that makes an ideal bike path. Fishing and hunting enthusiasts will also find plenty to do here.
Not far from Cayuga, in the magical, green Enchanted Mountains of Western NY lies Allegany State Park. This State Park is the largest in New York State! It sprawls over 65,000 acres and encompasses 18 hiking trails, several miles of bike path, and two beaches. Rent canoes, kayaks, rowboats, paddleboats, or paddleboards for both exercise and gorgeous views of waterways. If you love to fish, there is a bait shop onsite. Sailing, cruises, swimming, and biking are easy to access. Leashed dogs are welcome as long as you carry proof of rabies vaccination! In the summer season, horseback riding trails are open. The Old Quaker Store and Museum offers some history of camping in the pre-modern era. The Park Restaurant also serves hearty fare, including a Friday Fish Fry and a Sunday brunch, overlooking Red House Lake.
This area provides lovely, seasonal delights. Check out alpaca farms, waterfalls, Seneca Lake, hiking, swimming, kayaking, jet-skiing, bed and breakfasts, apple orchards, award-winning wine, locally-crafted beer, artisanal chocolates, local cheeses, or homemade ice creams.
Learn more about New York State.
Get your Cayuga in the Finger Lakes Free Travel Guide here
Get the Enchanted Mountains of Western NY Free Travel Guide here.
Get Your Rochester NY Free Travel Guide
Get Your Utica-Rome-Verona & Sylvan Beach Free Travel Guide
Check Out All Our Free New York State Travel Guides
Mount Hood National Forest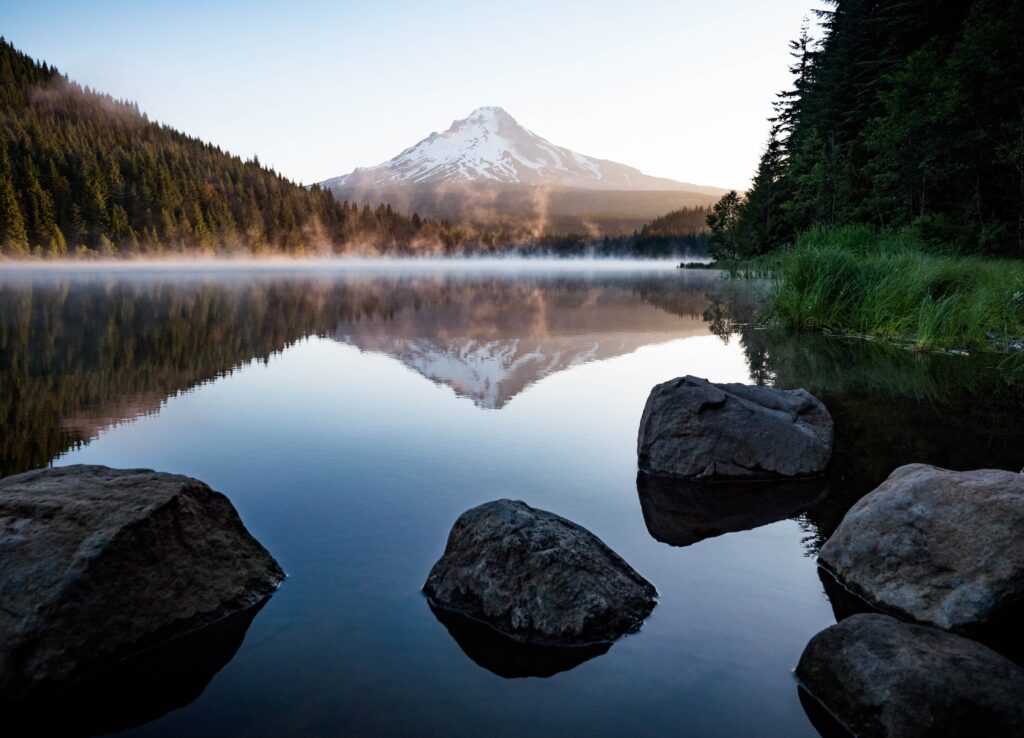 Just over 60 miles east of Portland, Oregon's incomparable Mount Hood National Forest encompasses 1.1 million acres of protected natural land. About a third of this is designated wilderness area. The Mount Hood region takes its name from the area's highest mountain and stratovolcano Mount Hood. The forest contains majestic old-growth trees, a high-lake basin beneath Mount Jefferson, lakes, dreams, gorges, trails, and more.
The Mount Hood National Forest offers several designated wilderness areas. These include Badger Creek Wilderness Area, Roaring River Wilderness Area, Salmon–HuckleberryWilderness Area, and Olallie Scenic Areas. Recreation areas, like Timberline Lodge, Lost Lake, Burnt Lake, Trillium Lake, Timothy Lake, Rock Creek Reservoir, and the Old Oregon Trail, are great for all kinds of outdoor activities and sports. Skiing, biking, berry-picking, hunting, rafting, fishing, boating, and mountain climbing are all common activities. The wildflower fields, mountain views, and glittering lakes will make you feel like you are in a dream in beautiful Mount Hood. Learn more about Oregon.
Get the Oregon Mt. Hood Territory Free Travel Guide here
Gulf Coast, Alabama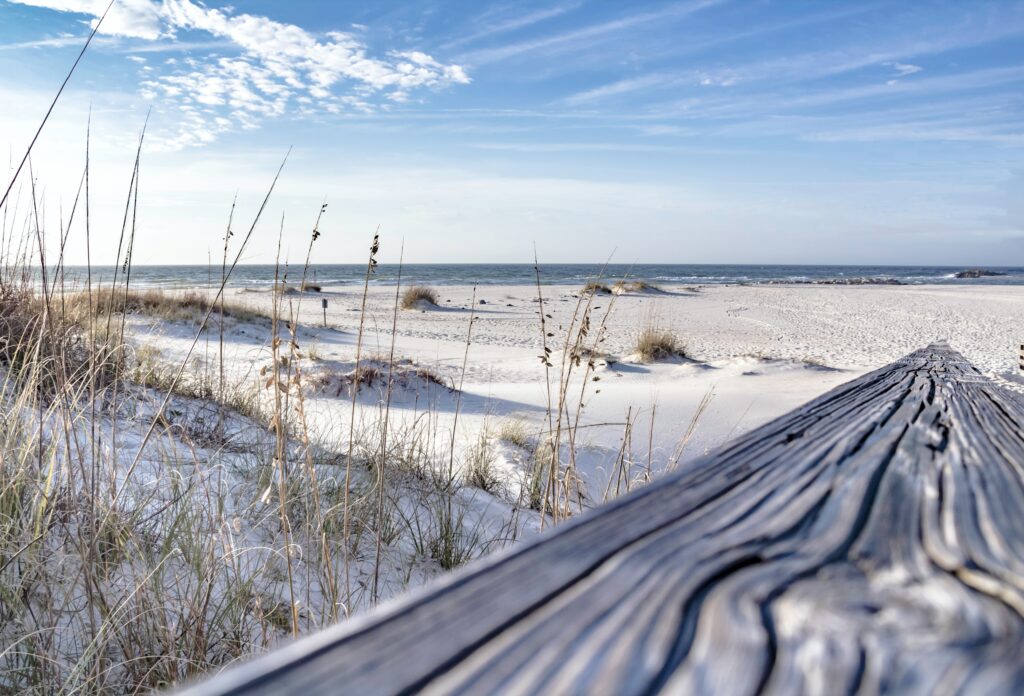 Another refreshing travel destination that nature lovers will enjoy is the Gulf Shores and Orange Beach, Alabama area. The federally-protected Gulf Coast marine wildlife refuge offers breathtaking aquatic beauty and pleasure for vacationers. Around 45 minutes from Pensacola, the Gulf Coast National Seashore boasts multiple unique attractions.
The area is rich in naval military history due to its geographical placement. Check out historic forts such as Fort Barrancas, Fort McRee, Fort Pickens, or Fort Massachusetts. Dog River Scenic Area is a pristine leisure activity area, perfect for kayaking or canoeing along the water trail. Or, explore nearby Bon Secour National Wildlife Refuge's 7,000 plus miles of sanctuary for precious migratory birds, sea turtles, red foxes, coyotes, and armadillos, among other species. (Note that turtle hatching season is in late May to early August.)
After your daily adventures, you'll have an appetite. Remember that this area is wonderful in terms of food fare. Southern, homestyle comfort food as well as the freshest coastal seafood can be found in abundance. You won't go hungry vacationing on the coast. Learn more about Alabama.
Get the Gulf Shores and Orange Beach, Alabama Free Travel Guide here
Zion National Park
Greater Zion, Utah may be the perfect destination for you if you love gorgeous vistas that will make for beautiful photography. Notorious for unique red rock cliffs and rainbow-toned canyons, the area is full of opportunities for adventure. Located where the Mojave Desert, Colorado Plateau, and Great Basin converge, Zion National Park spans more than 2,400 square miles. This is a dream location for mountain biking, hiking, boating, horseback riding, swimming, camping, canyoneering, birding, or ATV riding.
Hiking trails along the 16-mile-long Virgin River feature sandstone grottos, walls, natural springs, and hanging gardens. You'll need to plan for cold water and slippery paths with the right equipment. Day hiking, backpacking, and camping are options along the riverside trail. You'll want to be sure to bring your camera to document the beautiful views. Learn more about Utah.
Get the Greater Zion, Utah Free Travel Guide here
Check Out All Our Free Utah Travel Guides
White Mountain National Forest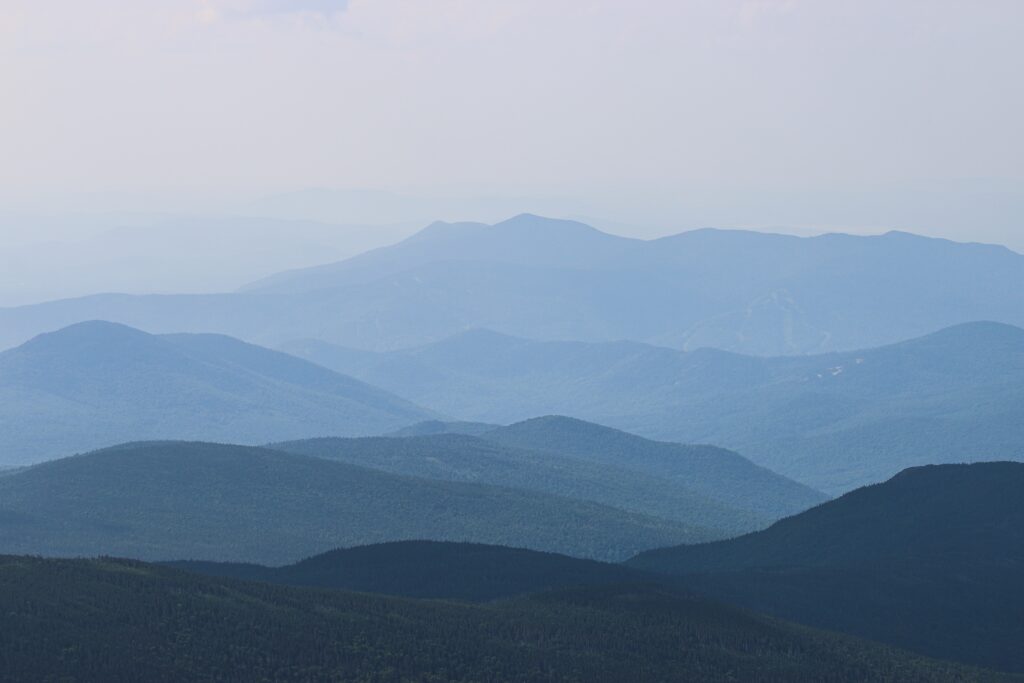 New Hampshire's White Mountain National Forest is full of clear waterways, gorgeous scenery, and protected wildlife. You will see granite walls, lush wetlands, glistening lakes and streams, cascading waterfalls, and more. It's not just a refuge for moose, white-tailed deer, grouse, and other animals. The White Mountains are a place to relax, recharge, and experience nature for us humans, too. Whether you love to hike, camp, snowmobile, fish, boat, or just explore, there is no shortage of natural wonders to take in. The area touts nearly 150,000 acres of Congressionally designated Wilderness Areas, including 67 lakes and 4,750 miles of streams!
Enjoy one of the White Mountain National Forest campgrounds, or cozy cabins. Or, set up camp in the rustic backwoods camping with your family, friends, or loved ones. Be sure to keep an eye out for the historical marks of the Native Americans who lived there for generations. Check out some of the many historical covered bridges of the White Mountains. Nicknamed "courting bridges," they were a convenient place to take cover from the rain and to steal a kiss!
Another fantastic and mesmerizing tourist site you don't want to miss is the scenic Mount Washington Cog Railway. The railway offers views of the largest peak in northeastern North America at 6,288 feet. When engineer Sylvester Marsh petitioned to build the Mount Washington Cog Railway, the New Hampshire Legislature mocked it as a "railway to the moon!" Today the summit is a state park, which features views of five states and Canada on a clear day. Learn more about New Hampshire.
Get New Hampshire's White Mountains Free Travel Guide here
Book Your Trip Today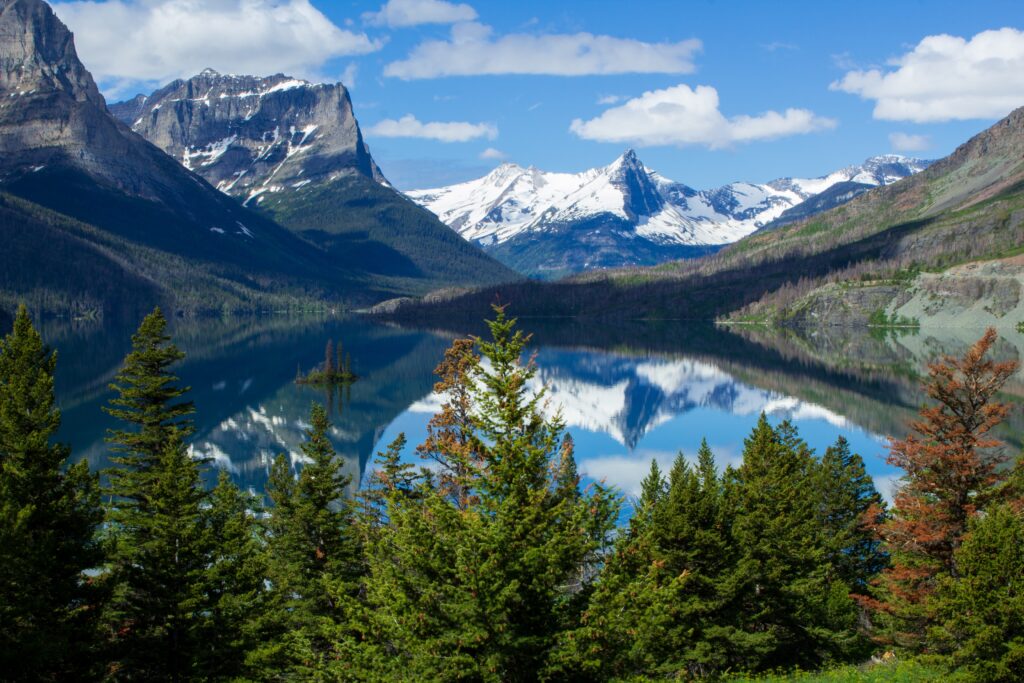 If you love nature and have a curiosity about America's National Parks and Forests, book your dream trip today. No matter what the season, some of the best National Parks off the beaten trail are waiting to be discovered. You may find peace beside the waterways, inspiration in the mountains, and a sense of calm by the fireside. Pack your Free Travel Guides and favorite hiking clothes and put an escape on your schedule. Nature heals! It's time for some renewal.
Check Out Our Other Free Travel Guides