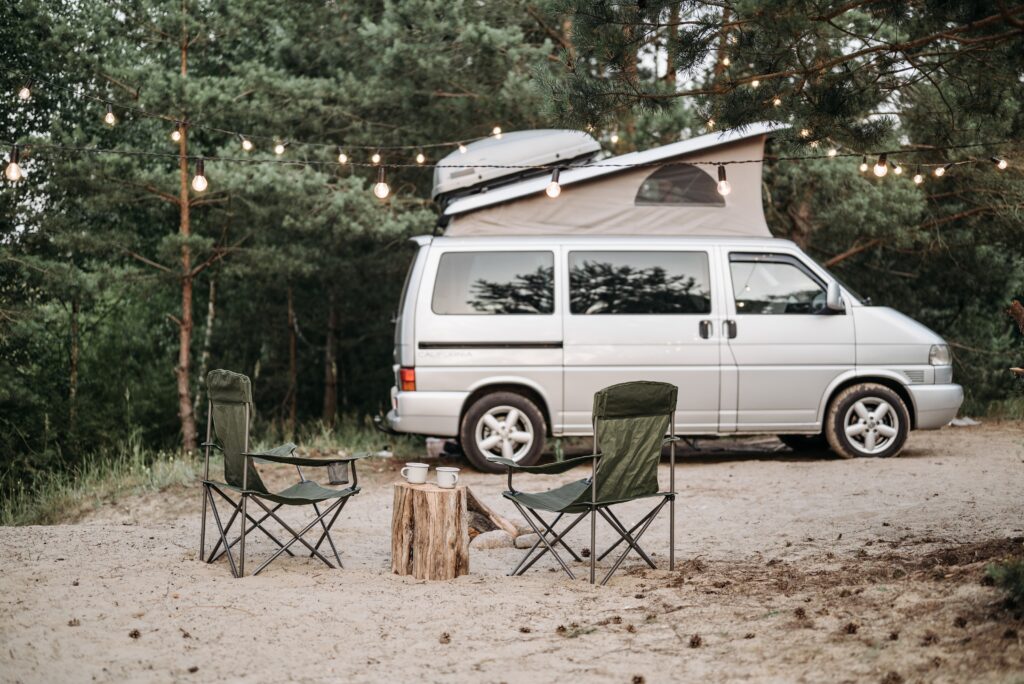 Camping is a perfect way to celebrate the summer! If you're living the van life, have an RV, or are just going good-old-fashioned camping, here are some of the top spots we recommend for your next trip:
East Central Pennsylvania is gorgeous! Enjoy the nature preserves, wetlands, and state parks throughout the region. There are beautiful covered bridges, serene rivers, and bald eagles dotting the area. You can picnic, fish, kayak, canoe, hike, bike, and bird watch. Take a self-guided walking tour in the Historic Downtowns of Berwick, Bloomsburg, and Danville. There you will find incredibly well-preserved Victorian architecture.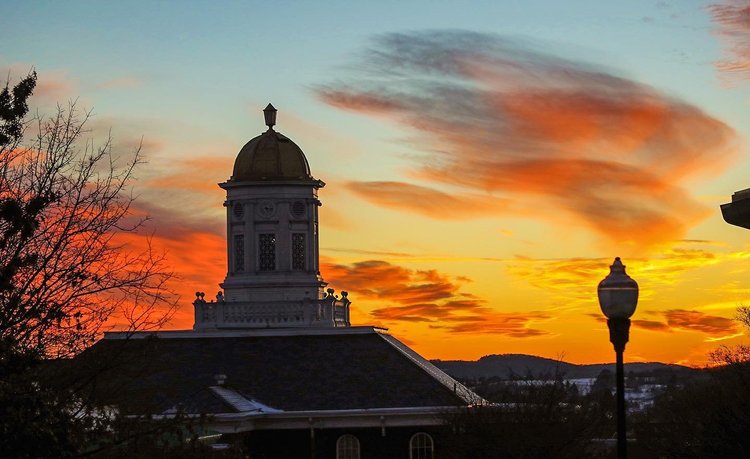 Columbia and Montour Counties have remarkable scenery and hospitality. You can visit Montour Preserve, Susquehanna Riverlands Environmental Preserve, Weiser State Forest, and Ricketts Glen State Park. There are waterfalls to enjoy that are up to 94 feet high! You can also spot black bears in the region, so be sure not to leave your food uncovered at night.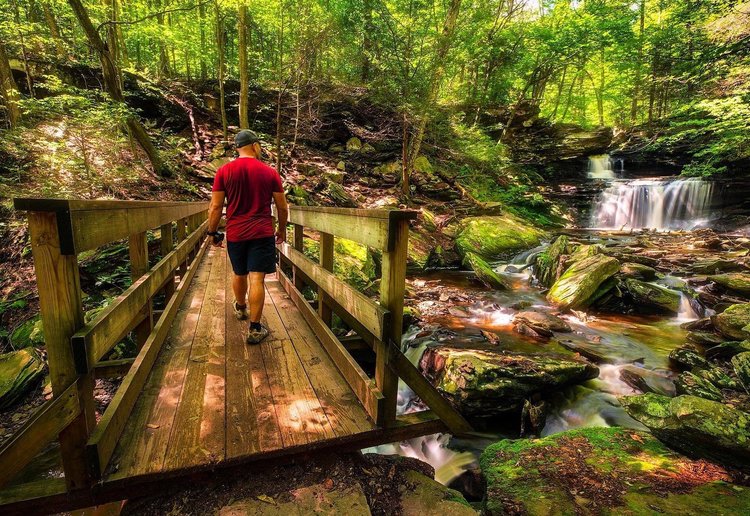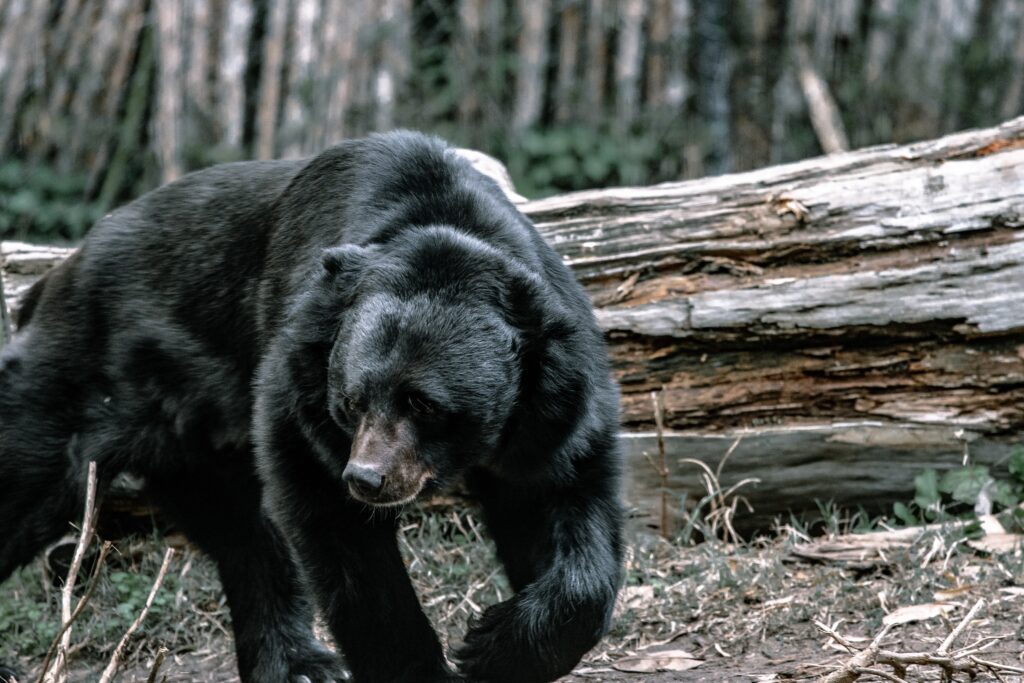 Pack or rent a kayak or canoe! There are great places to paddle down the Susquehanna, which is one of America's Heritage Rivers. This region features the oldest Rails-To-Trails project in the U.S. Because of this, there's terrific biking and running.
If you're looking for some adventure, go to Knoebels Amusement Park. The park has more than 60 rides including three wooden roller coasters, three steel roller coasters, a 1913 carousel, and a haunted house ride. You can check out a wide selection of wild animals at Clyde Peeling's Reptiland.
Here's the county office's list of local campgrounds.
Get Your Free Travel Guide to Columbia-Montour Counties, PA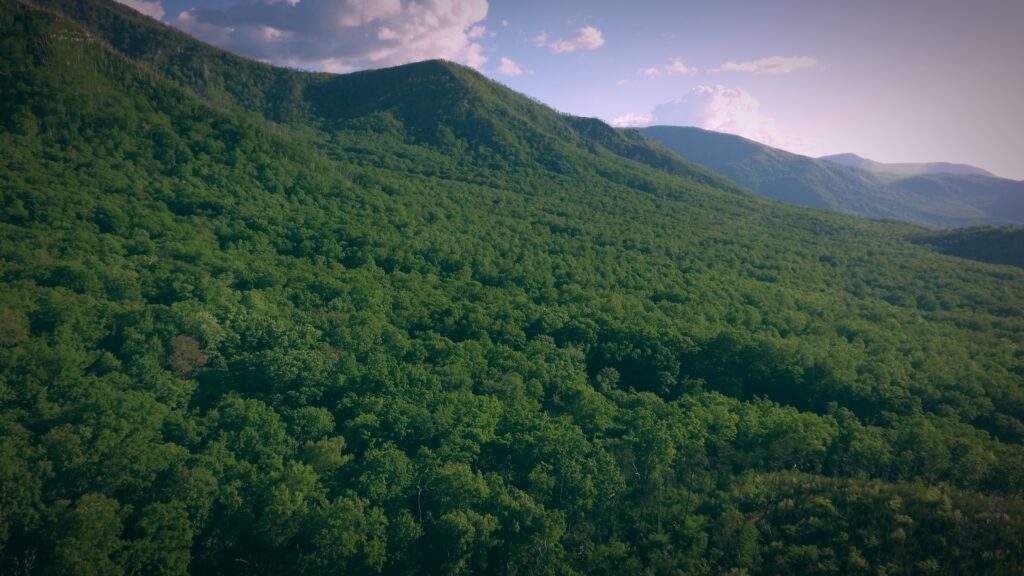 The Smokies are a perfect place to camp and adventure outside. There's a wonderful balance between fun attractions, shopping, and restaurants, mixed with pockets of pure wilderness.
We call Townsend, Tennessee the peaceful side of the Smoky Mountains. It's a restful area with scenic views and access to activities for all ages found in the Great Smoky Mountains National Park. You can hike, zip line, horseback ride, tube, kayak, and bike.
The Great Smoky Mountain region is known for its antique shops and country stores. Stop in and shop!
There's an impressive range of restaurants available to fill your appetite. The food the area is most known for is Southern Appalachian fare. Enjoy fried chicken, grits, cornbread, and sweet tea.
The Smokies offer a variety of camping options. There are luxurious cabins, glamping, and other campgrounds.
Here's the National Parks Service camping reservations site for the Great Smoky Mountains.
Plan Your Trip to Smoky Mountains, Tennessee – Get Your Free Visitor Guide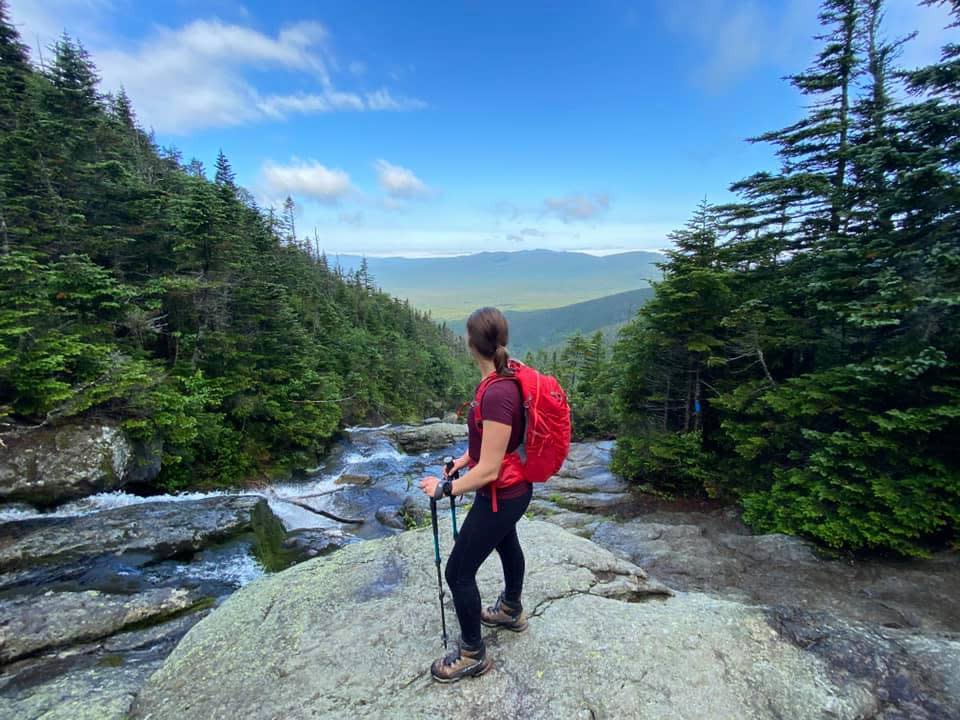 The White Mountains in New Hampshire is a paradise for all people who love the outdoors.
Behold Mount Washington, which is the highest peak in the Northeastern U.S. It's part of a line of mountain summits in the White Mountains called the Presidential Mountain Range. Hikers routinely hike these mountains, and there are thousands of trails featured in this region. The White Mountain National Forest boasts an impressive 800,000 of outdoor acreage.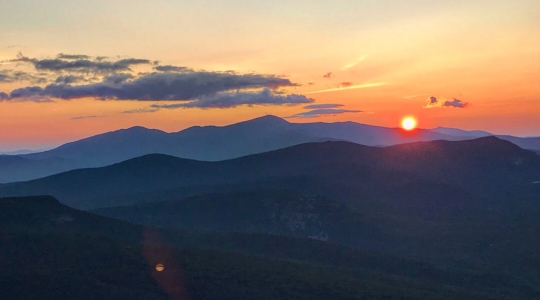 The views from the area are breathtaking. The scenery is unlike anything else you see in the Northeast. Experience incredible waterfalls, rivers, lakes, and endless trails. There are infinite opportunities for outdoor recreation – hike, mountain bike, fish, mountain climb, swim, or lounge.
Go into Conway and take advantage of the tax-free shopping. While you can drive to the top of Mount Washington, there's also a popular Mount Washington Cog Railway that takes you to the summit's peak. You can go to Bretton Woods Ski Resort to go zip lining or go to Attitash Mountain Resort for the water park.
Here's the White Mountains National Forest site for booking campsites.
Get Your Free Visit New Hampshire's White Mountains Travel Guide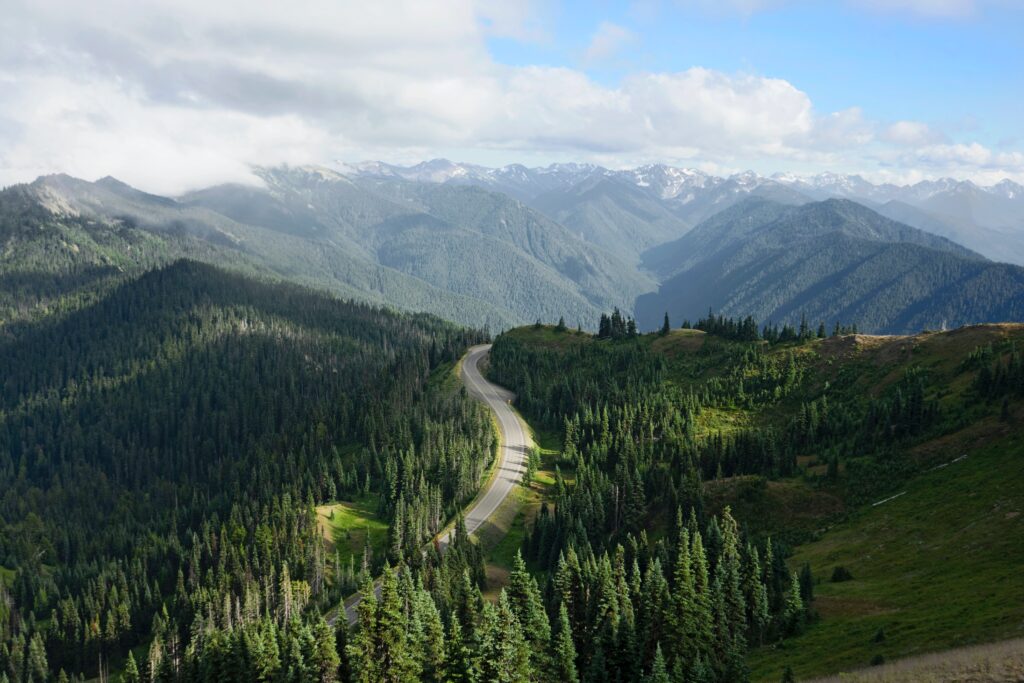 Washington State's Olympic Peninsula is a wonderful place to experience nature! You'll enjoy majestic mountain views and beautiful beaches.
Enjoy hiking, biking, and water sports, including: kayaking; rafting; canoeing; swimming; boating; and surfing. There are over 600 miles of mountain trails for hiking. The Olympic Peninsula has its own rain forest with natural hot springs.
Olympic National Park is the most spectacular spot on the Peninsula. It's a UNESCO World Heritage Site, International Biosphere Reserve, and the third most-visited western National Park.
Visit the charming towns throughout the region to experience history and unique communities. Check out the local farms, popular culinary scenes, art galleries, and native heritage and tribal centers.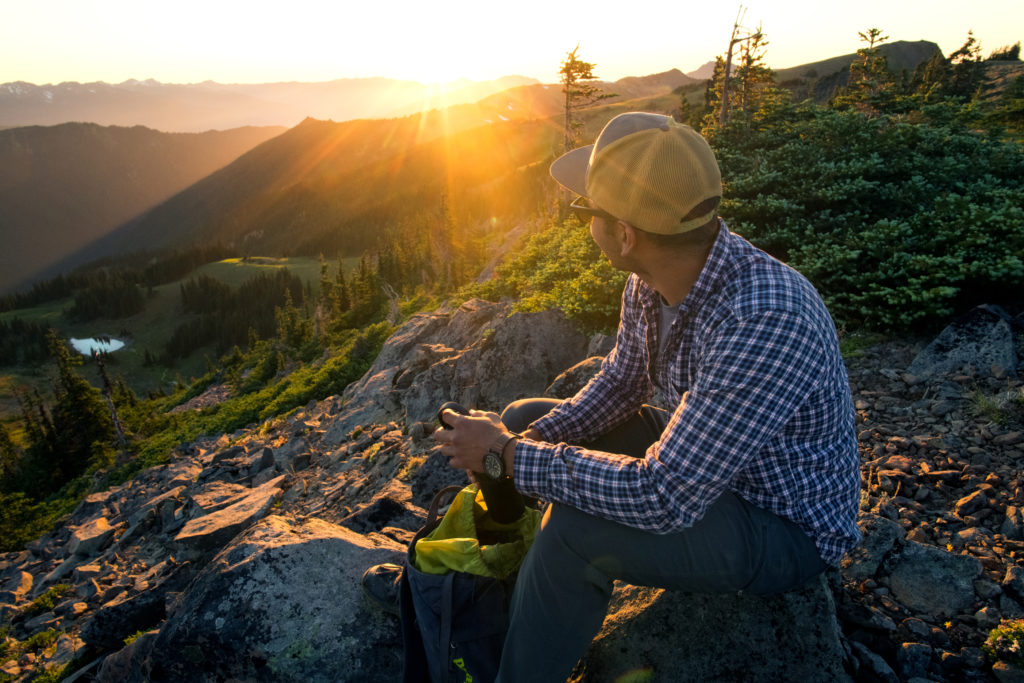 Some of our top recommendations in this area include the Strait of Juan de Fuca National Scenic Byway, which is 60-miles long. Then, check out the glacier-carved Hood Canal. Makah Museum and Cape Flattery are also highly recommended. Olympic Peninsula Waterfall Trail and Olympic Discovery Trail are our two favorite places to hike, run, and bike.
Here's the camping reservation page for Olympic National Park.
Get Your Free Olympic Peninsula Travel Guide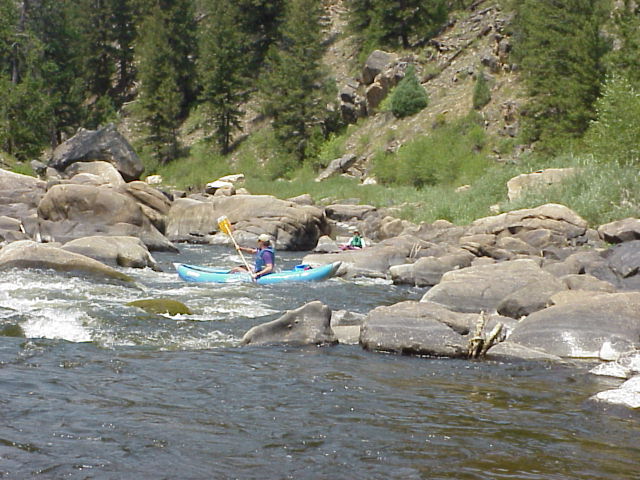 Wyoming is the least populated state, and the rolling wide open spaces offer incredible wildlife and natural beauty. Carbon County is known for its many rivers, fishing, hiking, and camping.
There are stunning evergreen trees, high mountain deserts, and hot springs. The resort town of Saratoga, Wyoming features mineral hot springs, which are a perfect place for rest, healing, and restoration. Enjoy the picturesque mountain views while taking a scenic drive. Or, soak in the view from one of the hundreds of miles of hiking trails. Join skilled kayakers along the Encampment River, or take a scenic float trip down the Platte River.
Here's the county office's list of local campgrounds.
Get Your Free Carbon County, Wyoming Travel Guide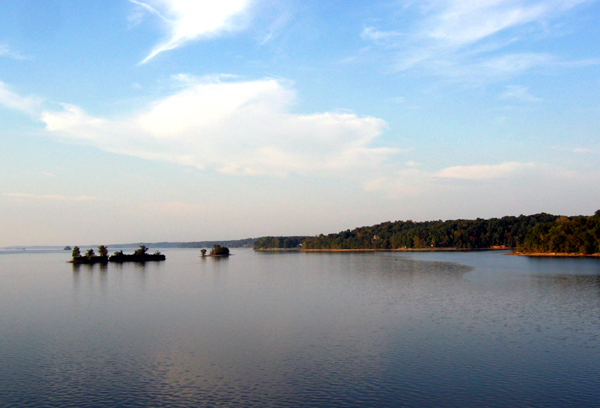 Kentucky Lake is an amazing place to unwind, relax, and play. You'll feel grounded and in tune with the outdoors. The area features more than 2,300 miles of shoreline and 160,000 acres of water. It's a perfect retreat for watersports, fishing, or boating. There's a 170,000-acre National Recreation Area between Kentucky Lake and Lake Barkley. There are many attractions, hiking trails, and wildlife viewing opportunities. Some of the attractions include the Woodlands Nature Station, the Homeplace Farm historic site from the 1850s, the Elk & Bison Prairie, and the Golden Pond Planetarium & Observatory where you can capture incredible views of the stars.
Here is more information on the Kentucky Lake campgrounds.
Get Your Free Kentucky Lake Travel Guide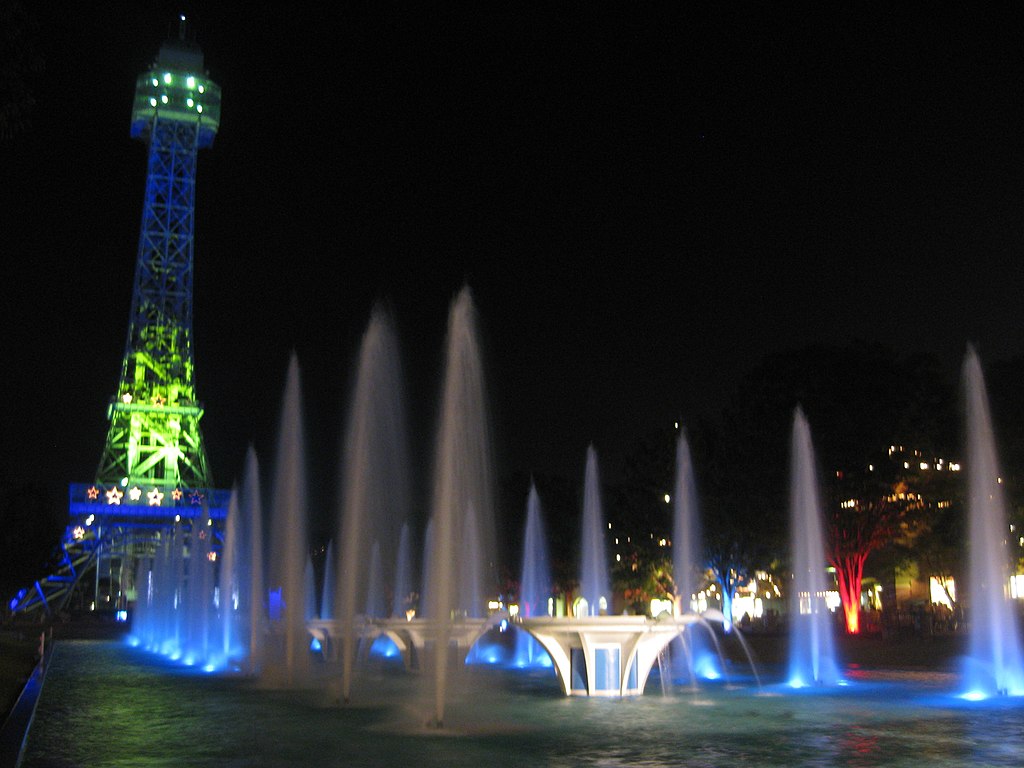 Warren County has everything! It features world-class attractions like Kings Island amusement park, the Western & Southern Open tennis tournament, the signature Ohio Renaissance Festival, and more! It's an affordable and unforgettable destination.
Warren County is known as Ohio's Largest Playground! You can canoe down one of the Midwest's most popular recreational rivers or swoop down a treetop canopy zip line. Uncover 2,000 years of Native American history at Fort Ancient Earthworks & Nature Preserve.
Kings Island is one of the most desirable entertainment destinations in the Midwest. The amusement park offers the best in rides, live entertainment, food, and Cincinnati events. It also offers a waterpark with 36 slides, two wave pools, relaxing lagoons, and rushing rivers.
With Cincinnati nearby, you can easily go into the city for food and shopping. Or, stay right in Warren County for some of the oldest and most historic restaurants in Ohio. There are quaint small-town streets and shops as well. There's even a dinner theater for you to enjoy some fine dining while being entertained.
Here's the county office's list of local campgrounds.
Get your free guide to Warren County, Ohio
We hope you have some wonderful adventures out in the wilderness. Happy camping and RVing! For more travel inspiration and guides for other special destinations across North America, check out our site.