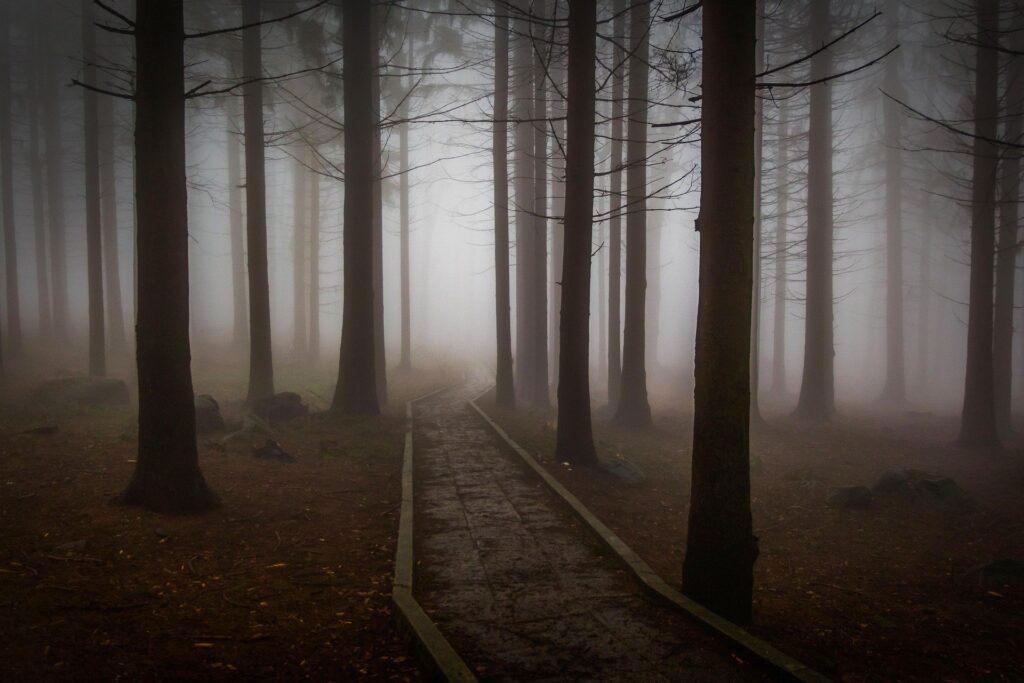 While some may be clinging to these last days of summer, others are more than ready to usher in the spooky season. Soon the leaves will start falling and everywhere you look, you'll see pumpkins. Halloween is coming! So grab your pumpkin spiced latte and jump up on the wagon for a lap around the corn field. Check out our round up of some of the eeriest destinations in the United States that are perfect for a fall getaway.
Sallie House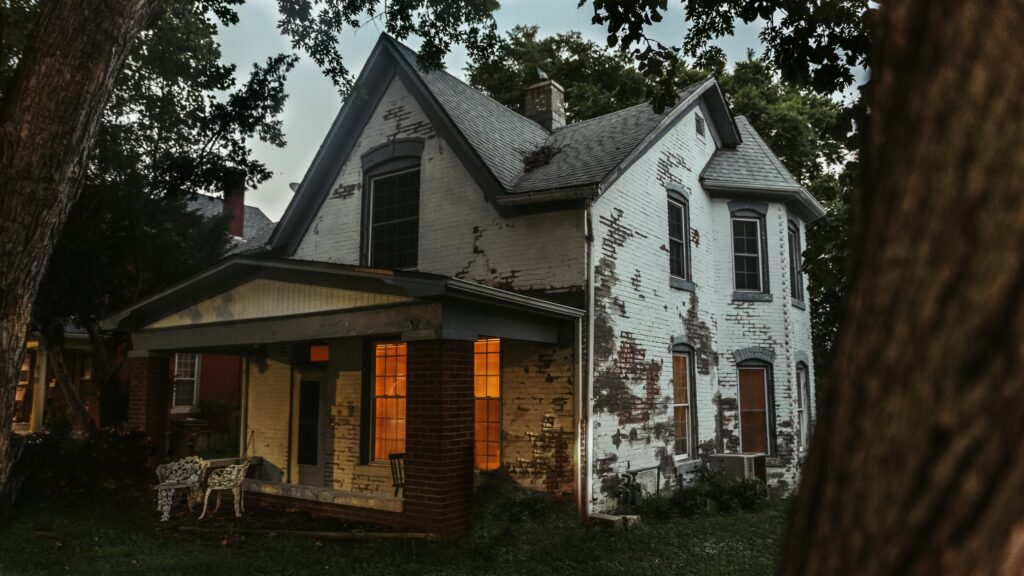 Every year, hundreds of people visit the most famous haunted house in Kansas. It's no wonder either, the history of Sallie House is as creepy as its ruined appearance. More than a century ago, a doctor lived in the house. He stayed with his family upstairs and saw patients downstairs. As the story goes, the doctor once treated 6-year-old Sallie, who had collapsed from severe stomach pain. The doctor worried her appendix would burst and rushed her into surgery but she died on the operating table.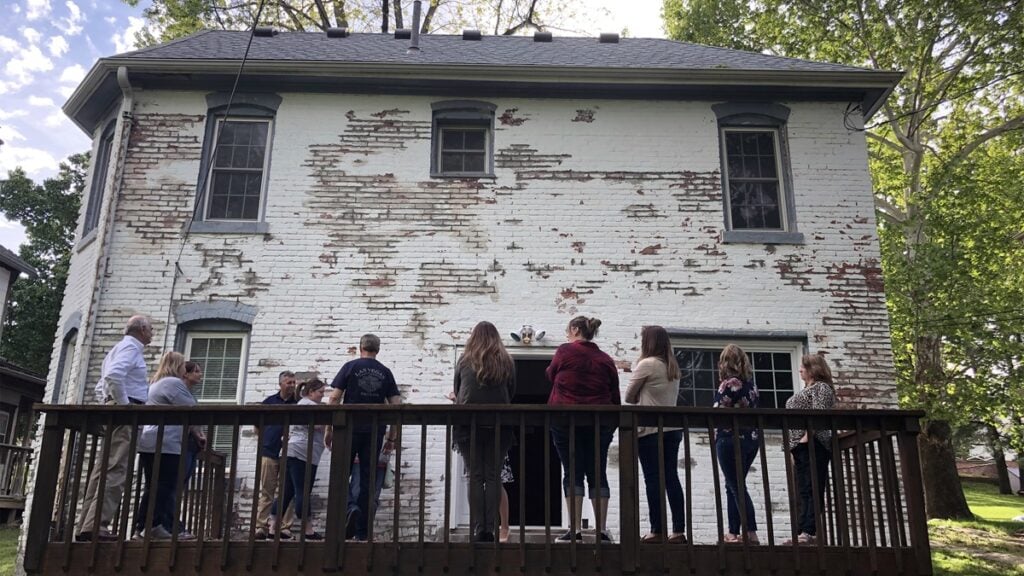 It's now believed Sallie's spirit haunts the house. There have been a series of chilling reports from visitors over the years. From dogs growling for no apparent reason and a series of fires, to cold spots and objects seemingly moving on their own. Phone batteries suddenly go dead. Some visitors have even left with unexplained scratches or bruises on their bodies.
If you're brave enough for a tour make sure to bring along our free travel guide for Kansas. There are plenty of hotels nearby if you need a safe haven. But if you don't believe in ghosts, or love a good scare, we dare you to stay the night.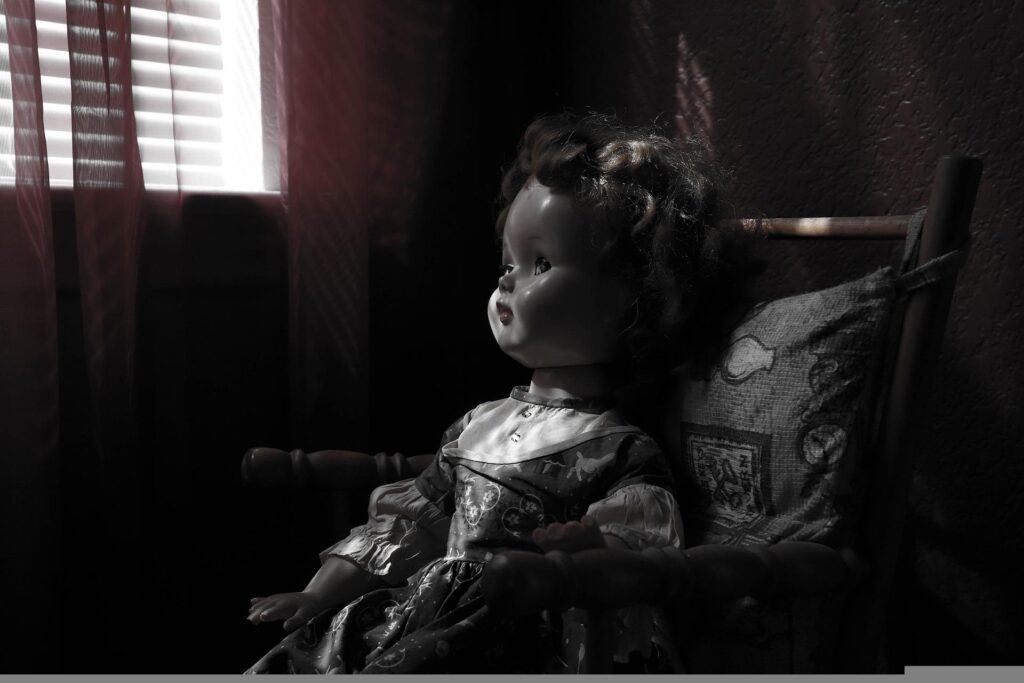 Get Your Free Travel Guides to Kansas.
Antietam Battlefield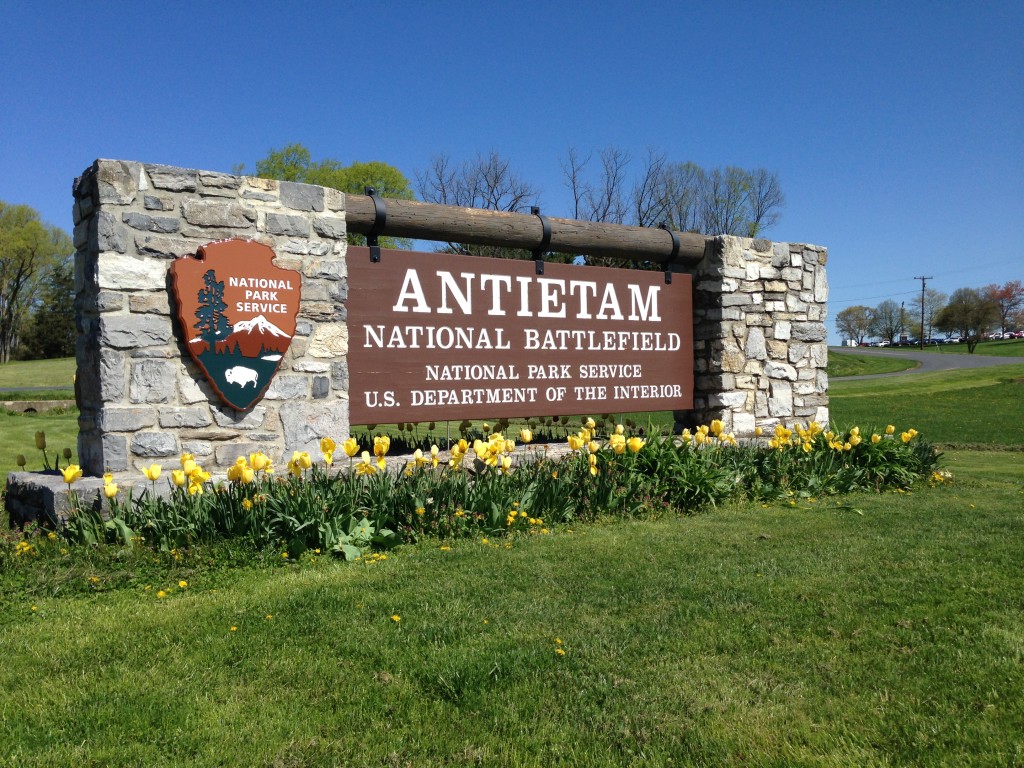 Antietam National Battlefield in the state of Maryland was home to the bloodiest battle of the Civil War. After four hours of intense fighting, more than 23,000 men were wounded, killed, or missing in action. The fighting happened in an area known as sunken road, where Confederate soldiers were overrun by Union forces. Their bodies piled up, bloodying the road. That's why today, the sunken road is known as Bloody Lane. Some people believe the place is haunted.
Visitors have said they can smell gunpowder and hear gunshots even when no one else is around. One man even claimed to see several men in confederate uniforms. He thought they were reenactors until they vanished. In one report, some school children from Baltimore said they could hear singing in the fields. There's also said to be a haunted bridge nearby where soldiers were buried in unmarked graves. At The Pry House and The Piper House, it's believed the ghost of a general's wife can be heard on the stairs.Get our free travel guide for Maryland to plan your visit to the battlefield and all the haunted scenes surrounding it.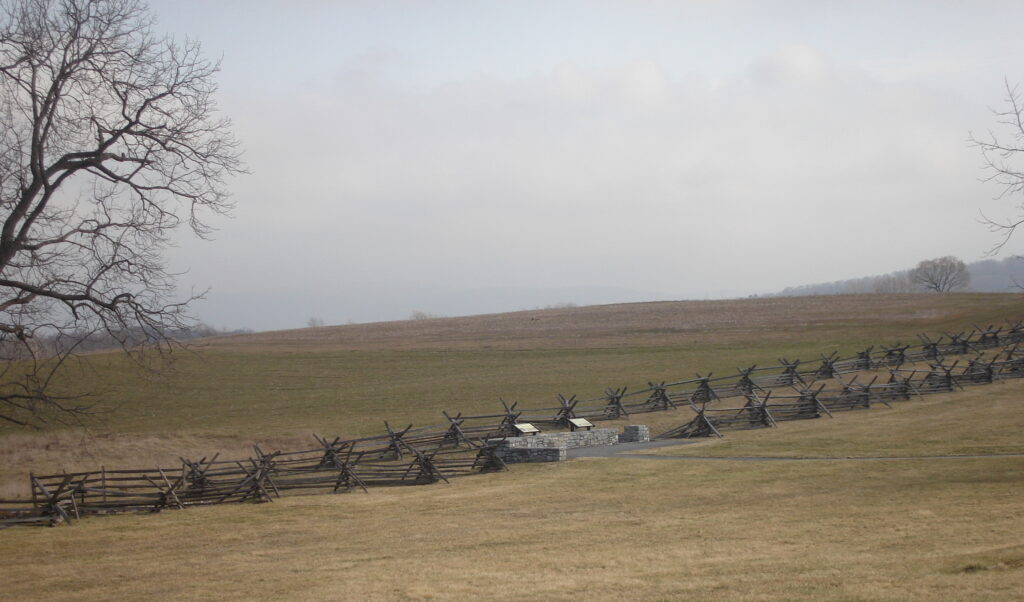 Get Your Free Travel Guides for Maryland.
Wabasha Street Caves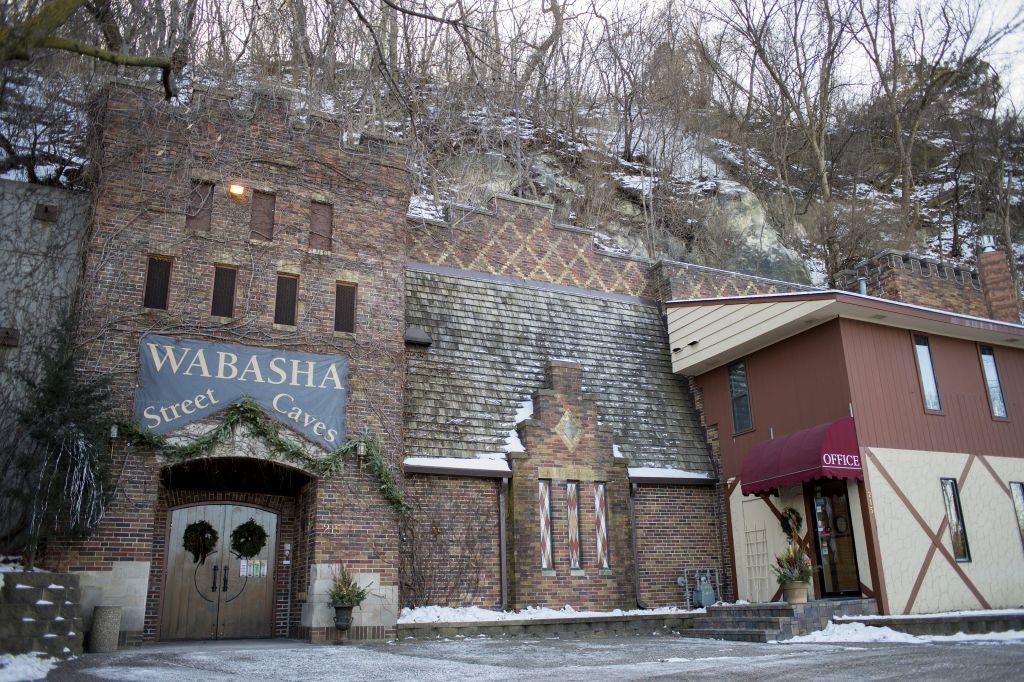 The only thing spookier than ghosts above ground is ghosts trapped underground with you. That's what you'll find at the Wabasha Street Caves in St. Paul, Minnesota.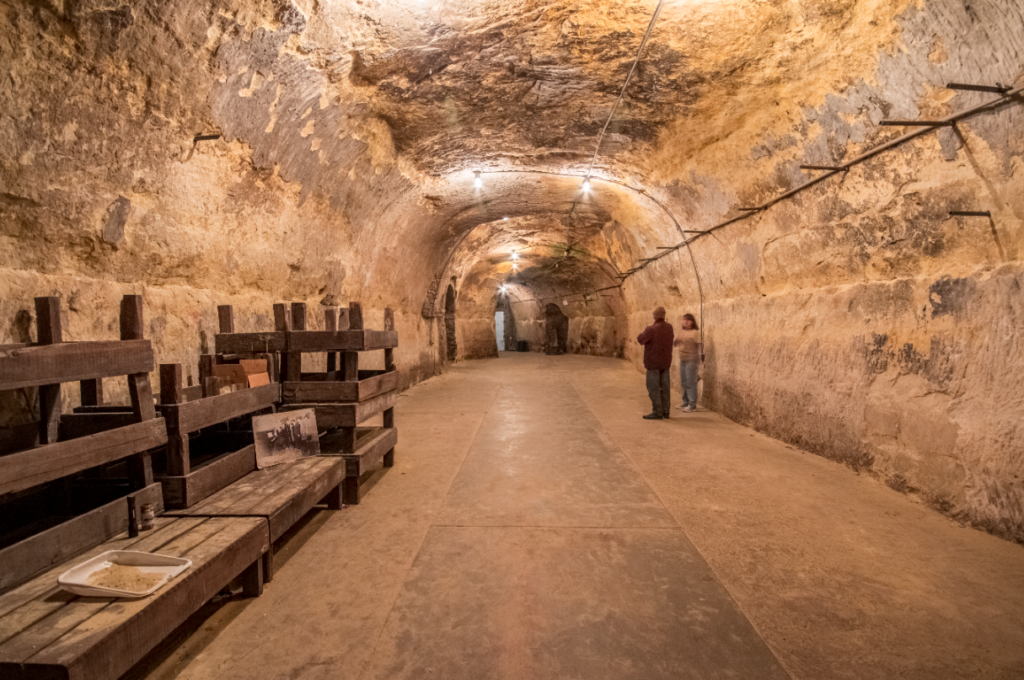 The caves were first carved into a hillside by miners in the 1800s. During the prohibition era in America, they became a speakeasy and hot spot for gangster activity. An unsolved murder in the caves left three gangsters dead, reportedly buried underground. Their bodies were never found but visitors have reported ghostly activity in the caves. The area is open for tours and guides can show you bullet holes from the deadly shootout. Who's to say what else you might see down there?
Plan your visit to St Paul with our free travel guide to find hotels and restaurants nearby.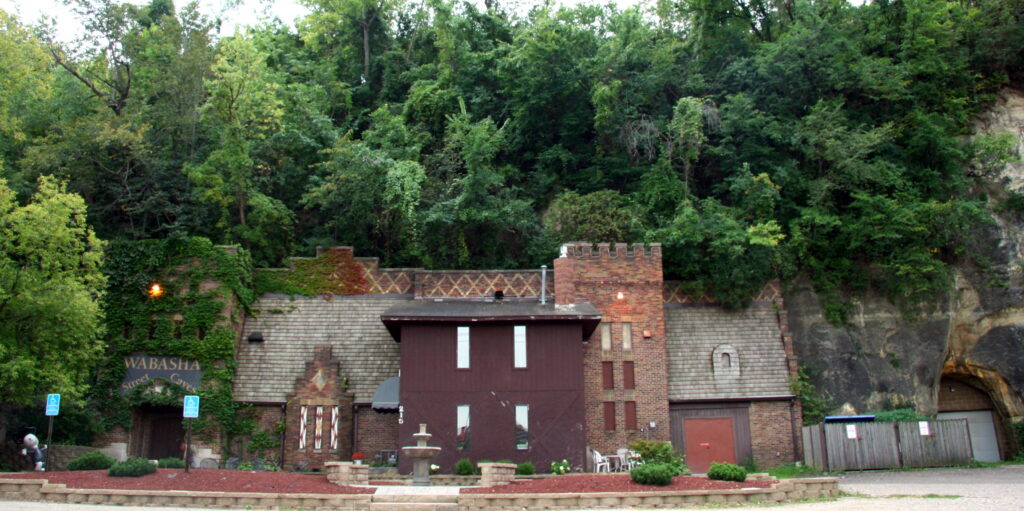 Get Your Free Travel Guides for Minnesota.
Mount Washington Hotel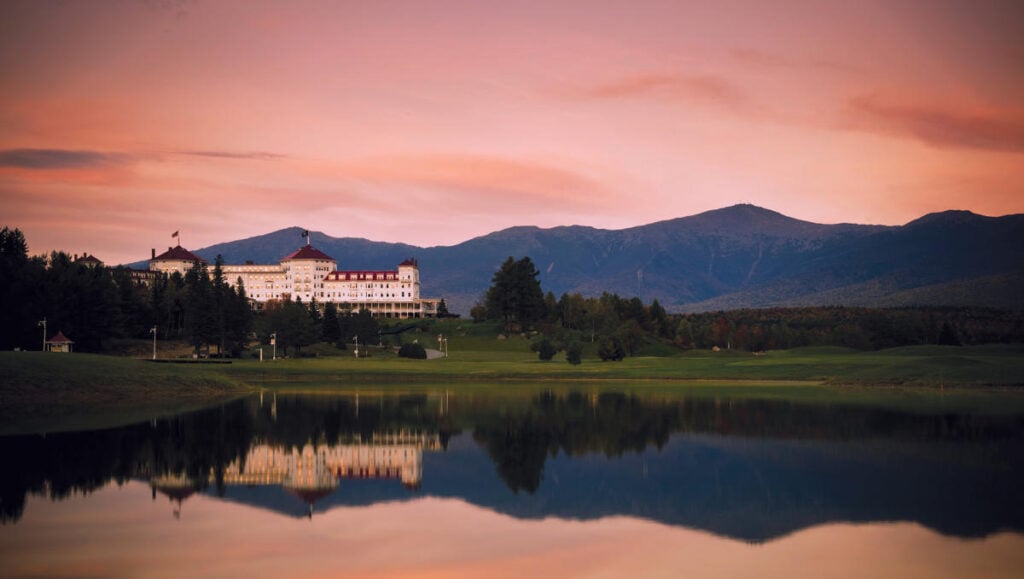 If you find yourself looking for a mountain getaway in New Hampshire, you need to know about Mount Washington Hotel. Especially room 314. Guests have reported sightings of the ghost of Carolyn Stickney all over the Bretton Woods hotel, now called Omni Mount Washington Resort. The most common place for ghost sightings is room 314. That's the room Stickney kept as her private suite.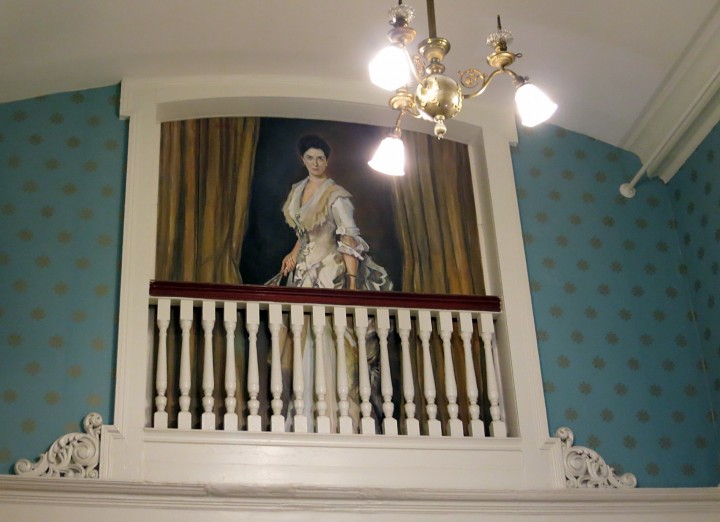 Stickney co-founded the hotel with her husband just one year before her death. The hotel staff has come to call her The Princess. They say her ghost can regularly be seen going up and down the stairs or wandering the halls in Victorian clothing. Others have seen lights flickering on and off inside the hotel. Guests in 314 say they have woken to find Carolyn sitting on their bed brushing her hair.
Explore the mountains around this haunted hotel with our free travel guide for the nearby New Hampshire's White Mountains.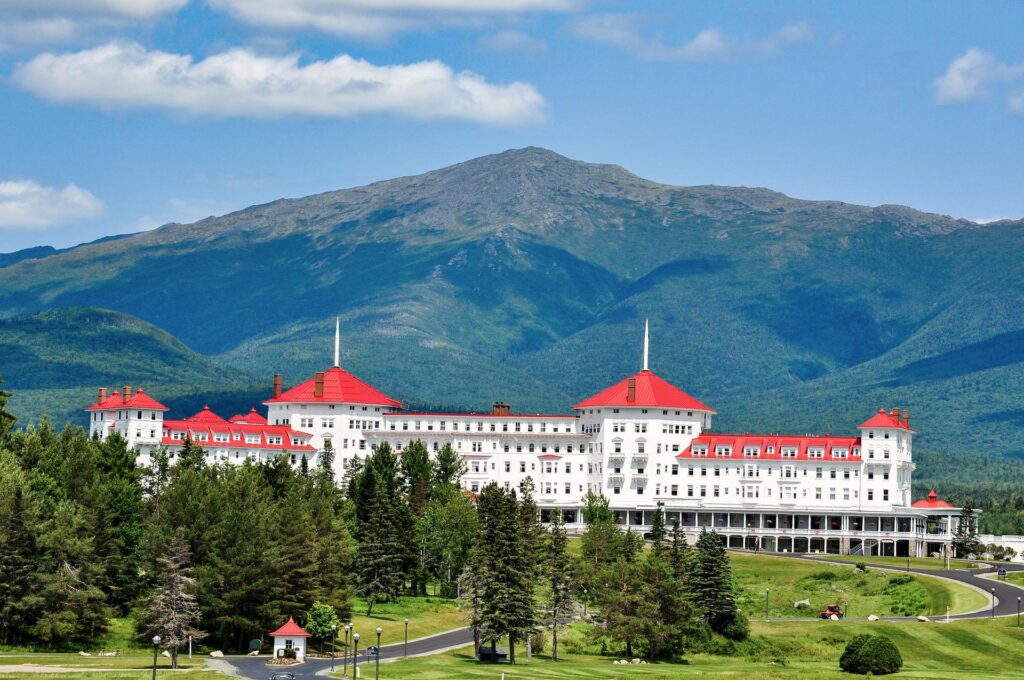 Get Your Free Travel Guides to New Hampshire.
Pine Barrens
Check out our guide to the Garden State if you're hoping for a Jersey Devil sighting this fall. According to legend, it was an actual dark and stormy night when Mother Leeds gave birth to her 13th child in 1735. But something went wrong. Did she want her baby to be the devil? Was she cursed for falling in love with a British soldier during the Revolutionary War? Was she cursed by a gypsy for denying her food? Who's to say what caused this abomination…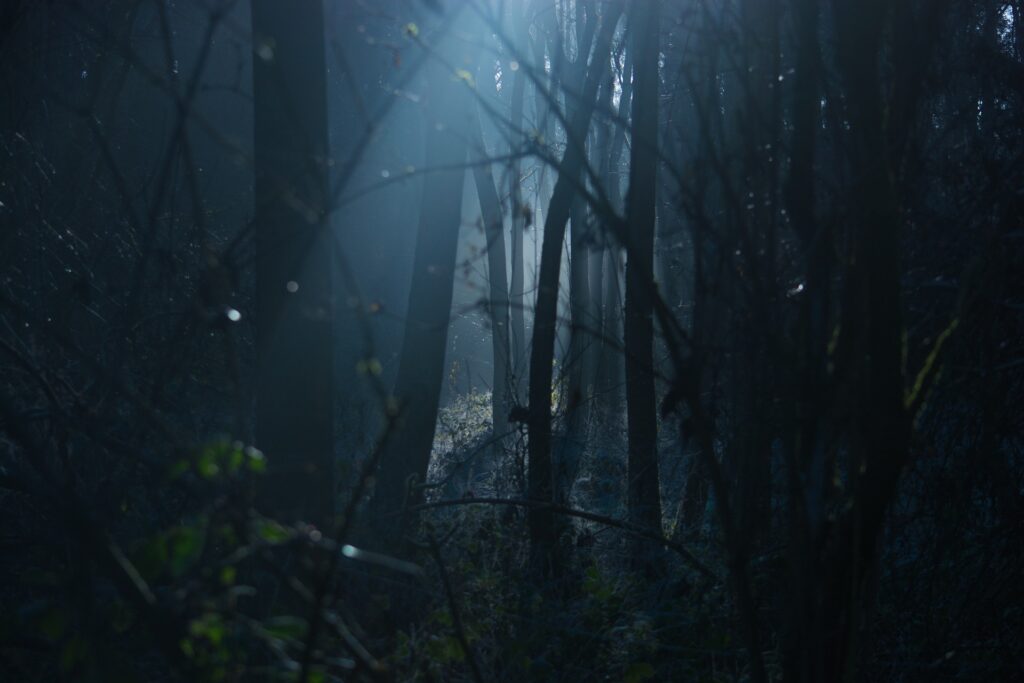 Some say the baby boy was born normal and then changed. Others believe he entered the world as a monster from the start. One way or another, that child reportedly wound up with leathery bat wings, carried a horse's head on his shoulders, and had hooves at the end of his legs. There are a lot of differing opinions on the details; some say the Jersey Devil is six feet tall, and others estimate half as much. But everyone seems to agree this monstrosity is ugly and terrifying.The child escaped into Pine Barrens and has lived there ever since, terrifying visitors. Locals call it the Leeds Devil. They say he comes out to scare anyone who happens across his path. If you're brave enough to tour these famous woods don't start packing without our free New Jersey travel guide.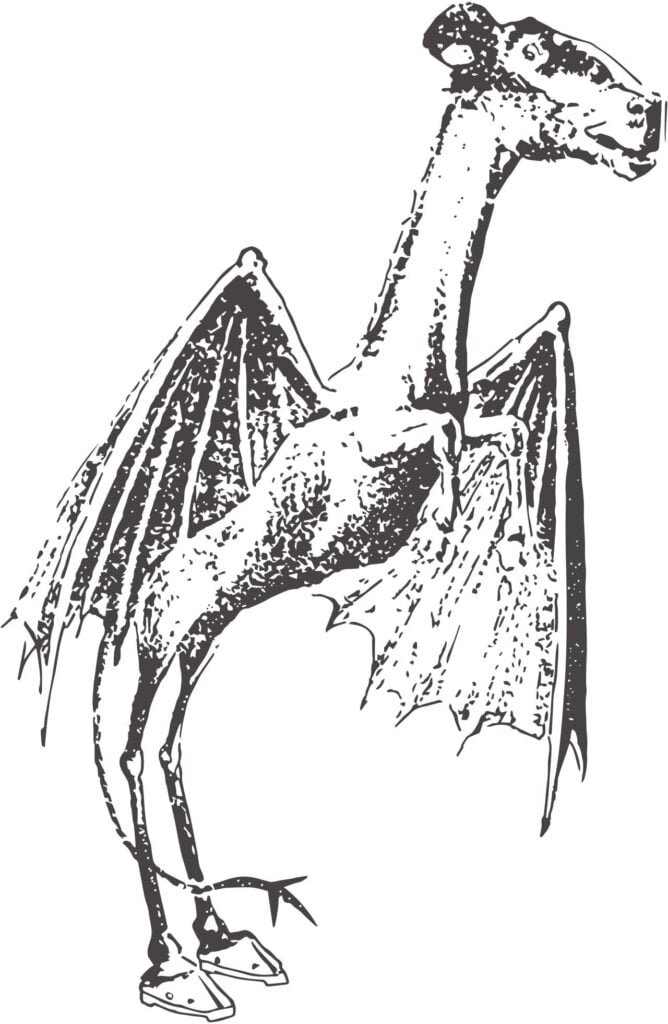 Get Your Free Travel Guides to New Jersey
Rolling Hills Asylum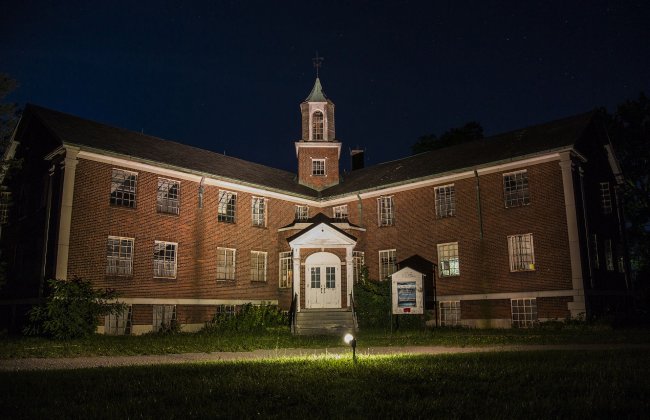 It's the ultimate eerie destination—a haunted asylum. Less than an hour's drive from Rochester, New York, Rolling Hills Asylum has a rich history of haunted activity. It was once home to orphaned children, the destitute, the handicapped, the corrupt, and the criminally insane. A curious and dangerous mix of personalities. The poor house was run by the government in Bethany, New York. Everyone who lived there had to work the farm to help raise money to cover living expenses. Some were worked to death and unceremoniously buried on the grounds.
It's believed their ghosts now haunt the asylum, making it one of the most haunted buildings in New York state. Over the years paranormal activity has been recorded all over the property. One of the most terrifying spots is the graveyard where it's believed hundreds of bodies were buried, many in unmarked graves.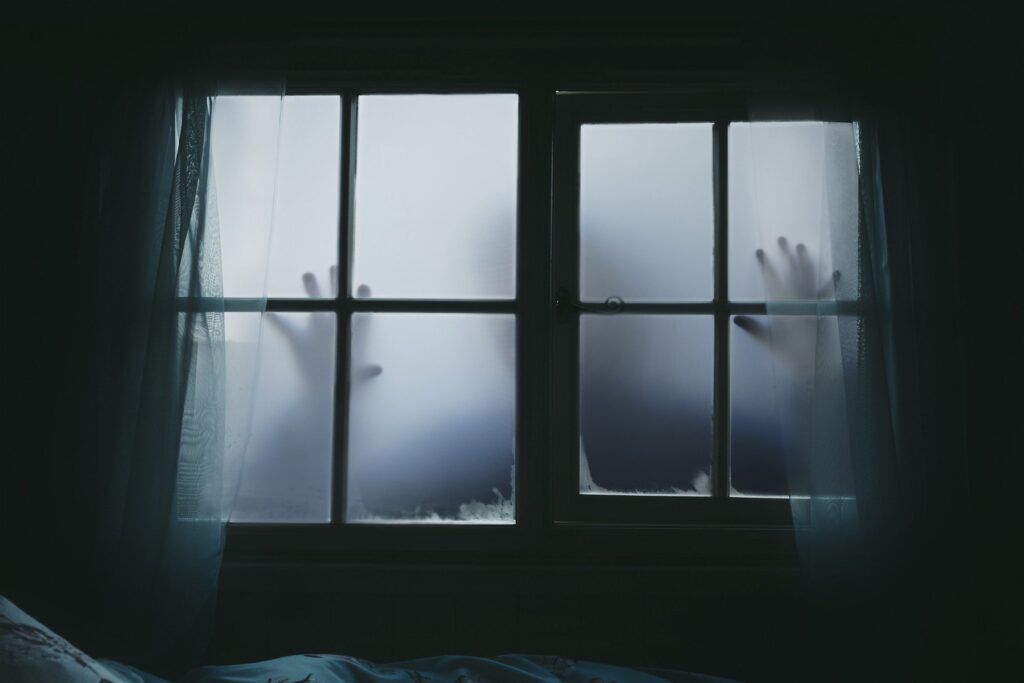 Tour the asylum yourself, if you dare. Before you pack your hidden cameras and EMF detectors, download our free travel guide for your visit to nearby Rochester, New York to put just enough comfortable distance between yourself and all those ghosts and ghouls.
Get Your Free Travel Guides to New York
Celebrate Spooky Season
It's time to grab your flannels, lace up your boots and get ready for fall! Whether you're looking for ghosts, monsters, or a glimpse of our nation's bloody history, we hope you were inspired to visit some of the eeriest destinations in the United States with our guides. We have plenty more to offer as well. Check out a complete list of all the North American travel guides here.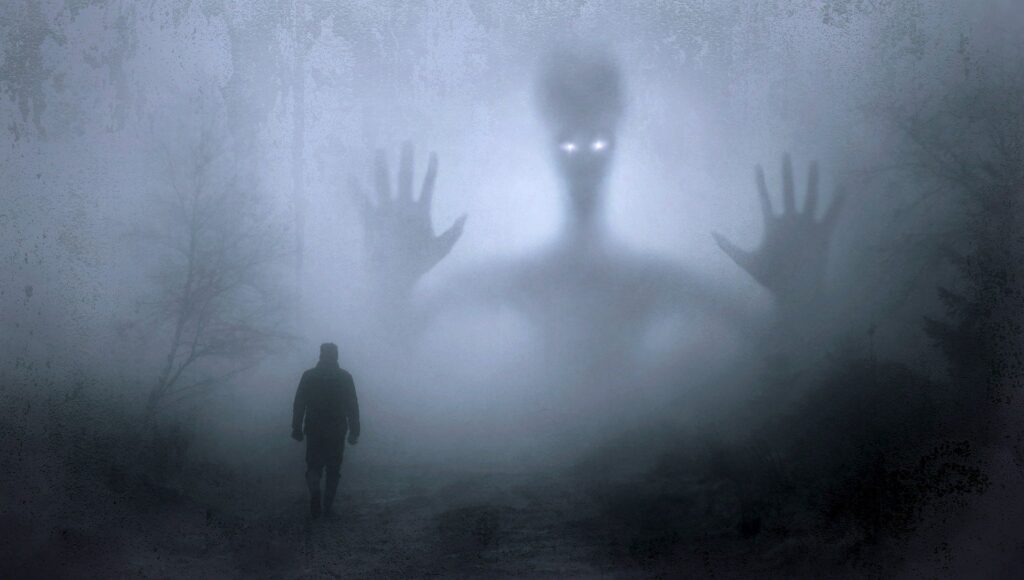 Get your free North American travel guides here.