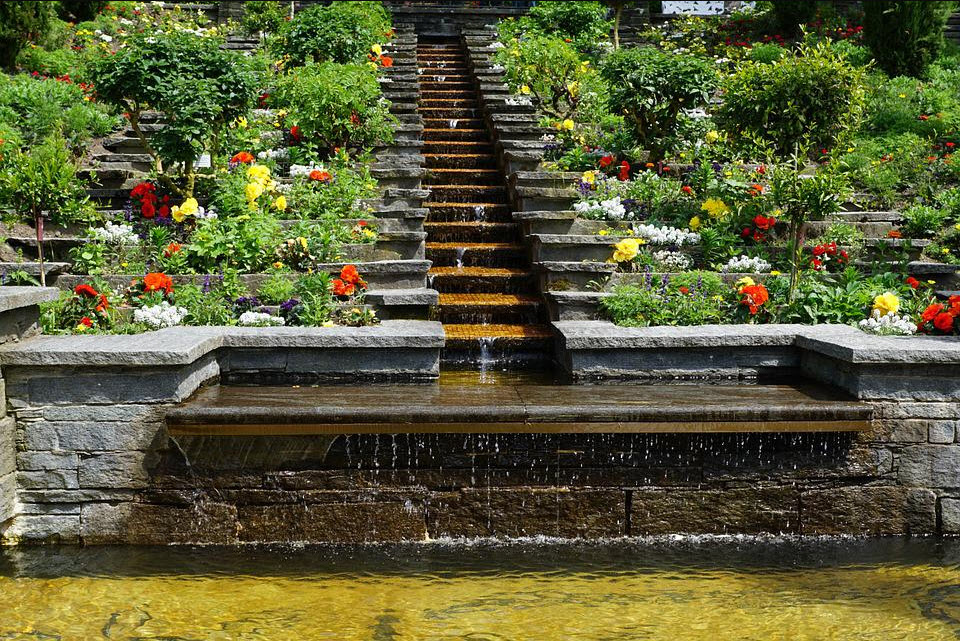 On May 8th, you'll want to have an amazing place to take or send your mom (or your wife, yourself, or another special woman in your life!) for some well-deserved R&R. We've selected ten destinations that are perfect places for a Mother's Day getaway. The list ranges from a variety of spas that also feature great places to eat, to shop, and to explore. Visit one of these awesome locations for indulgence and relaxation.
Saratoga, NY – The Gideon Putnam
For over 200 years, Saratoga, New York has been known as a health and wellness destination. Choose to stay at a bed and breakfast, a charming inn, or a full-service resort. Visit one of its mineral baths like The Crystal Spa, Roosevelt Baths & Spa, or Medbery Spa. Enjoy the Saratoga Performing Arts Center (SPAC), which offers a world-class lineup of stars in music and entertainment. Explore the 2,400 acre Saratoga Spa State Park and the nearby Great Sacandaga Lake and Southern Adirondack Mountains.
Experience the tranquil setting at the Inn at Perry Cabin on the banks of the Miles River. The spa offers classic massages, scrubs, and treatments with herbs grown at nearby farms. Enjoy the fresh catch of the day at Stars, the inn's restaurant. Not only will you enjoy the freshest seafood, but the seasonal vegetables are locally grown. Go shopping for the afternoon in the quaint town of St. Michaels. The town has fantastic antique shops, art galleries, and jewelry stores. For fine dining, go to 208 Talbot that offers upscale menus in an intimate setting.
Journey to the historic Omni Mount Washington resort. Relax at the spa or enjoy a drink on the deck overlooking the majestic Mount Washington mountain range. You may see a bear or moose in the distance! Travel to the scenic towns of Bethlehem and Conway, New Hampshire for great shopping and restaurants. Bethlehem's Rosa Flamingos offers pizza and pasta that are out of this world. You can also enjoy fine dining at Mount Washington's elaborate main dining room featuring a New England menu. Ask for a table by the window to enjoy the magnificent mountain views. There's also plenty of hiking trails and scenic stops to take mom on while you're enjoying the area.
Visit Victorian Cape May and stay at Congress Hall – America's oldest seaside resort! This Sea Spa offers healing attributes while listening to the soothing sounds of the ocean. The Sea Spa offers vegan, plant-based products from Patagonia. Meandering around historic Cape May is an activity in and of itself. Enjoy an afternoon at the beach or visit Cape May Point State Park and climb the lighthouse. There is great bird watching on the five miles of accessible trails. If your mom enjoys seafood, the area has 40 different species of fish caught locally!
Learn more on great places in New Jersey!
Visit La Tourelle in Ithaca, NY and enjoy the gorgeous scenery in the Finger Lakes region. Relax in La Tourelle's full-service August Moon spa and then spend the afternoon shopping on the Ithaca Commons down the hill. This beautiful town offers fabulous restaurants and shops. The surrounding Finger Lakes region has awesome wineries, waterfalls, and hiking trails. Enjoy an afternoon of wine tasting and explore the best itineraries in our travel guide. The Finger Lakes region is known for their white wines, and going on a wine tasting is another terrific way to spend Mother's Day. While you're at La Tourelle, visit nearby Taughannock Falls State Park to see a waterfall that's three stories taller than Niagara Falls!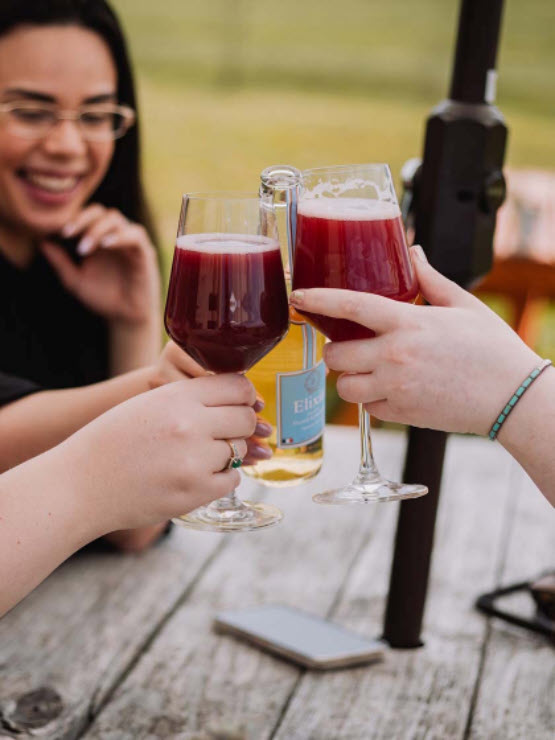 Unwind at Flanigan's Resort & Spa near spectacular Zion National Park. In addition to their spa, the resort offers energy healing treatments, private yoga classes, and meditative journeys. Enjoy the spectacular scenery of the surrounding steep, red cliffs. The views from the spa are incredible! You can drive or hike through the forest trails that feature chasms and waterfalls. Also, if you're into golf, there are 13 courses within a 20-mile radius!
Explore Utah!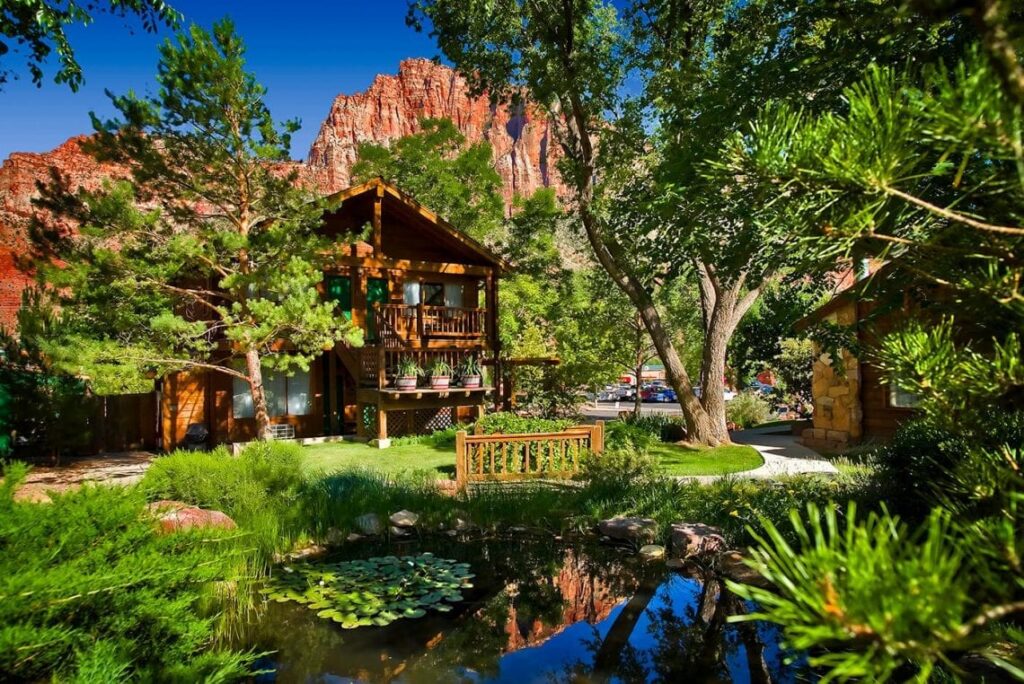 One of the most acclaimed spa resorts in Alabama, the Grand Hotel Golf Resort & Spa is located on Mobile Bay on the gulf shores. Spa services include massages, body scrubs, steam rooms, and facials. Watch the sunset over the bay and then enjoy a cocktail by the beautiful stone fireplace. Stroll through the Fairhope French quarter and stop by the multiple antique and gift shops or opt for a dolphin and scenic nature cruise.
Stay at the Grandover Resort and indulge in the amenities! The extensive spa menu features a selection of massages, facials, body & nail treatments for both individuals and couples. Take your mom out to Southern-style dining at the DiValletta restaurant. The restaurant features crab soup and Springer Mountain fried chicken. There are two beautiful golf courses if mom or the rest of the family would like to play a round. Grab a drink at one of the 500+ restaurants, distilleries, wineries, and breweries featured in the Greensboro travel guide.
Check out our "Destination" pages for more Insights on North Carolina.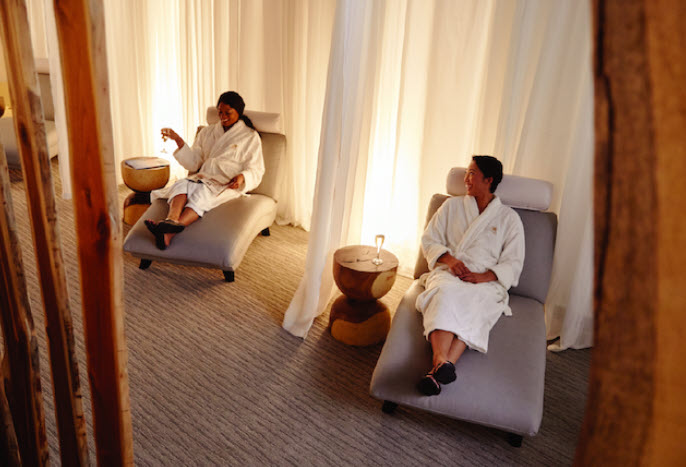 Do you live close to New York City? If so, Crystal Springs Resort is a perfect getaway spot – it's only an hour away. Take your mom on the gorgeous Appalachian Trail! If she likes the outdoors, there are opportunities to bike, hike, and kayak. This resort has something for everyone – there are two award-winning spas, ten dining options, six golf courses, and an acclaimed wine cellar. Many of the rooms include mountain or valley views. The world-class Crystal Springs Resort has luxurious spa treatments and features Restaurant Latour, one of New Jersey's premier restaurants. Enjoy the wine cellar for drinks after a relaxing day!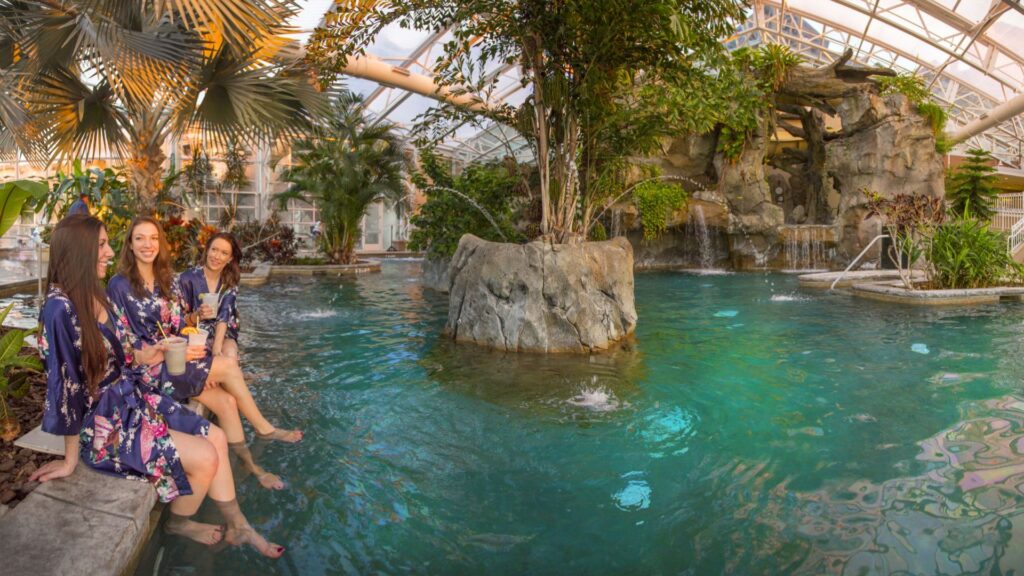 Gaze at the beauty of the Great Smoky Mountains and breathe in the fresh mountain air. Unwind at the spa or hike to beautiful mountain views. The spa offers seasonal specials. These treatments feature the colors, ingredients, and aromas of each season. You can also purchase tickets to a nearby dinner show. Pigeon Forge is a historical town founded in the late 1700's. You can visit Old Mill Square that has an antique gristmill. You will find shops and restaurants in colonial buildings with wraparound porches. Take your mom out to breakfast at Sawyer's Farmhouse and eat classic Southern fare that features biscuits with gravy and pancakes with homemade butter. If your mom likes rides, take her to Dollywood Amusement Park created by country singer Dolly Parton.
These are ten destinations perfect for a Mother's Day trip. Of course, there are many other great destinations featured on our site. For more information on each location, download our travel guides which offer in-depth recommendations for the best activities and places to eat, to stay, and to explore.
We hope you and/or the mom in your life enjoy some time relaxing and celebrating this special time of year!