There's no place like New York. We're not talking about the hustle and bustle of New York City, though it certainly has its charms. There's a whole state beyond the Big Apple and it has some stunning scenery to offer in the winter months. While there will be plenty of snow, there's also so much more to enjoy than skiing and snowshoeing. So pack your bags and bring along the kids, or just that special someone, for a winter vacation you'll never forget.
Hudson Valley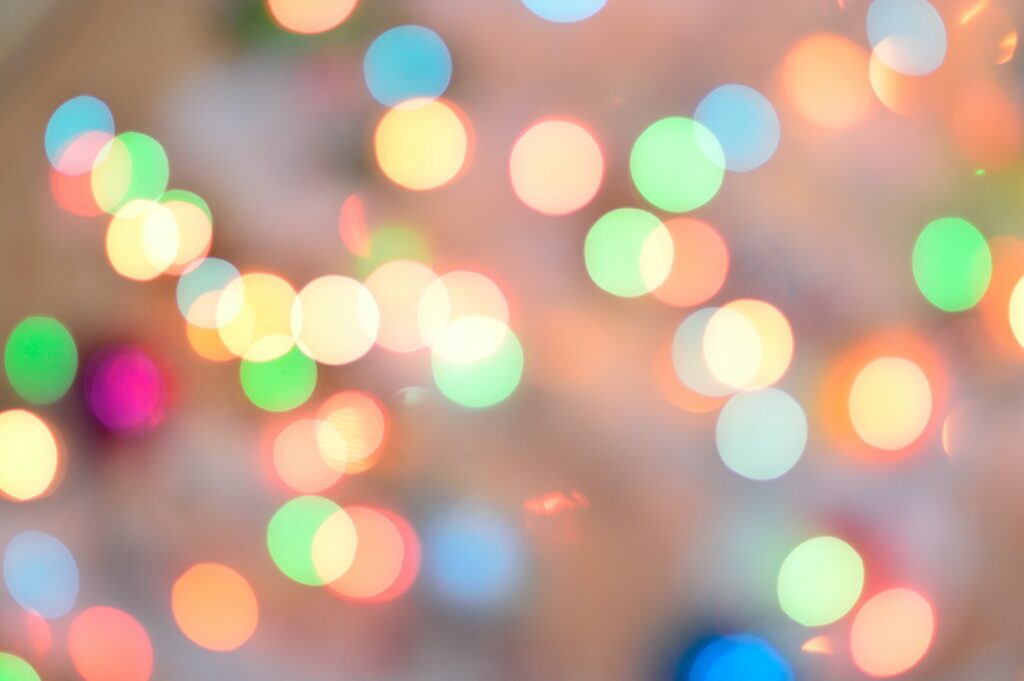 If you love the twinkle of some holiday lights, look no further than Westchester County, just a 30-minute drive from New York City. The drive-through Winter Wonderland experience at Kensico Dam lets you enjoy a light extravaganza from the comfort and warmth of your car. The experience offers a 1.2-mile drive packed with thousands of lights. You'll be dazzled by everything from glimmering angels of peace to a spectacular 100-foot light tunnel.
You can also check out the stunning display at Untermyer Gardens Conservancy. The 2022 Grand Holiday Illumination runs from December 9-January 1. The walled garden will be lit with more than 100,000 lights and it's free to enjoy. You can take in the beauty of the lights while enjoying a soundtrack of some classic holiday music.
Take a stroll into the past with a historic house tour at the Armour-Stiner Octagon House. The house has themed seasonal tours all year long. The Holiday Tour shows off the house in 1872 Christmas decor. You'll be treated to elaborate wreaths, garlands, and sparking ornaments all over the unique eight-sided home. The one-hour tour lets you celebrate Christmas the way it was celebrated in the 19th century.
If you're looking to visit later in the winter, try the first weekend of February. That's when you can catch the Teatown Hudson River EagleFest. Don't forget to bring your camera as bald eagles descend upon the Hudson River during their winter migration.
Of course, there are also plenty of opportunities for winter sports like ice skating, cross-country skiing, snowboarding, curling, sledding, and tubing.
Don't leave without a copy of our free Westchester County, Orange County, and Ulster County guides if you plan to visit the Hudson Valley region.
The Catskills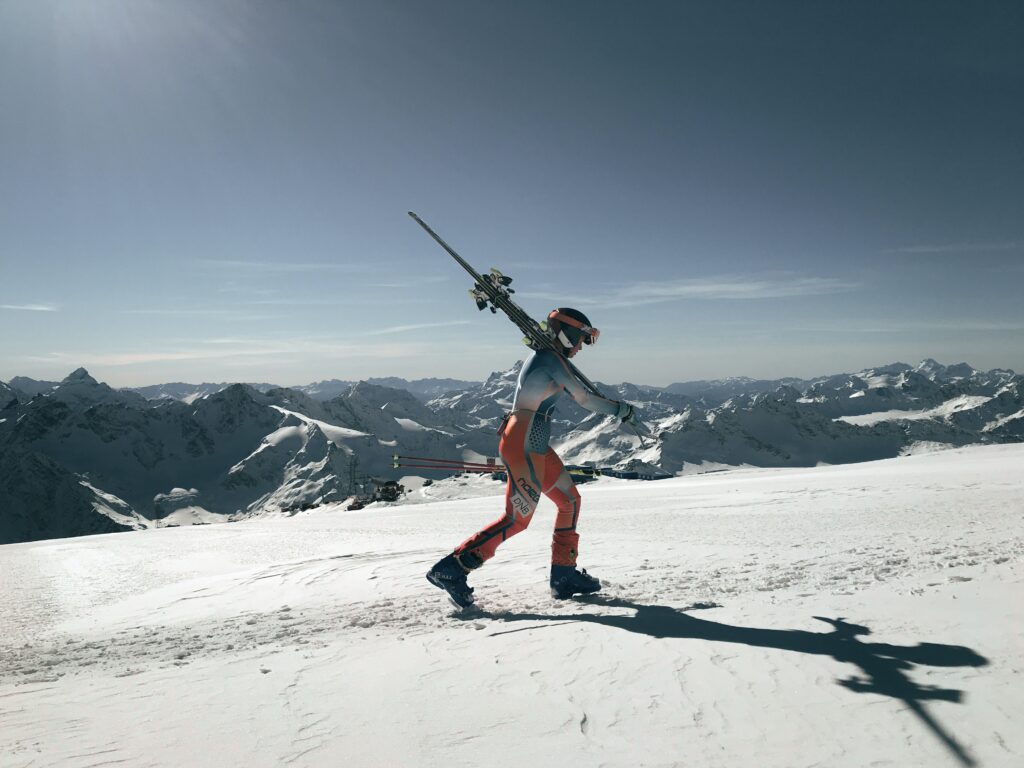 You'll find all the winter sports and more in the Catskills region of New York. But if you're hoping to spend some time off the mountain, fear not. There are several nature preserves that offer well-groomed trails for winter hiking. The only gear you'll need are some good winter boots.
The region is also packed with charming downtowns. Check out downtown Andes to enjoy the work of local artisans. Its Main Street shops have imported crafts and original artwork for your gift or souvenir shopping. If winter sounds like the perfect time to cozy up under a warm blanket with a good book, stop in downtown Hobart first. Main Street is home to Hobart Book Village, an entire space dedicated to literature. You can browse every genre on shelves lined with first editions, modern fiction, and beloved classics.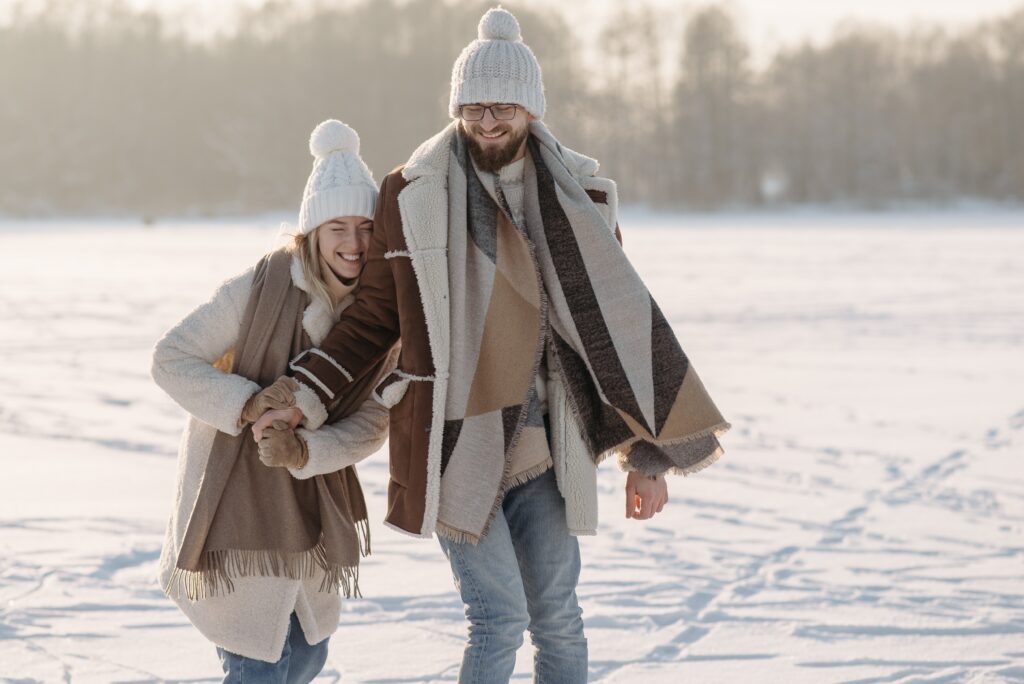 The Catskills is also home to Cooperstown in Otsego County. Best known for the National Baseball of Fame, this city in the foothills of the Catskills Mountains has plenty more to offer.
Lace-up your skates and take a spin around Otsego Lake. Cooperstown also offers opportunities to try your luck at snowshoeing or cross-country skiing.
If you're looking to relax with a craft beer after all that, head to Ommegang Brewery for a tasting and a tour. You should be refreshed enough afterward to pop over to Main Street for some shopping. One unique spot you won't want to miss is the Cooperstown Bat Company. You can stop in and have them custom-engrave a bat to commemorate your trip.
Take in some local culture with a trip to the Fenimore Art Museum. It boasts a collection of American folk, 20th Century, and American Indian art. There are several permanent exhibitions, as well as some temporary ones. Right now until the end of the year, you can see the best of photographer Elliott Erwitt, as well as sculptures by Jonathan Kirk.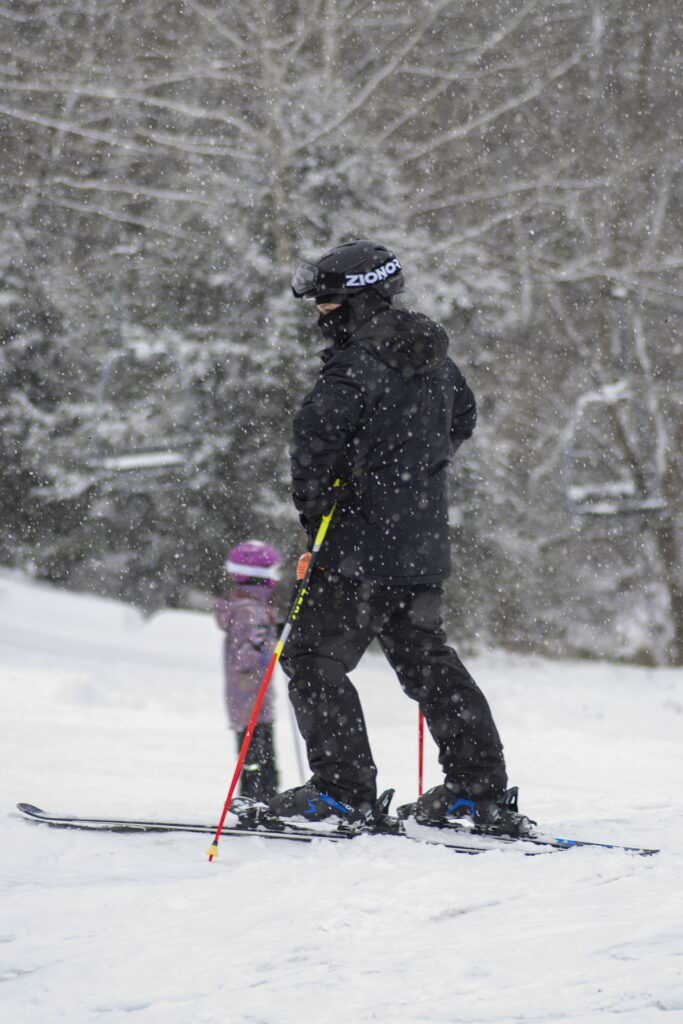 Wintertime in the Sullivan Catskills is filled with snowy mountains, scenic views, and recreation for the outdoor enthusiast. The region is renowned for its large population of bald eagles, which can be seen in the winter when the trees are bare. It also offers skiing, snow shoeing, ice fishing and more activities as well as warm and cozy places to go and stay.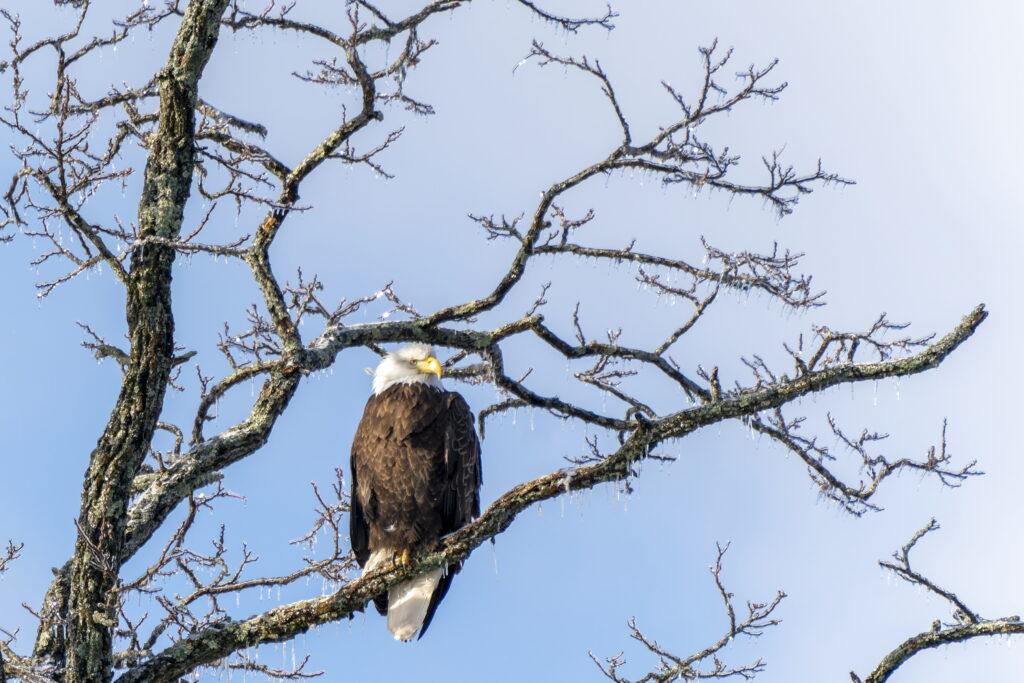 Don't go home without filling your suitcase with homemade treats. Make a stop at Fly Creek Cedar Mill to enjoy some cider and see how it's made. You can also pick up some take-home treats like fudge, cheese, and locally-grown apples.
Make sure you grab our free travel guides for Sullivan Catskills and Cooperstown-Ostego County to make your trip complete.
Central New York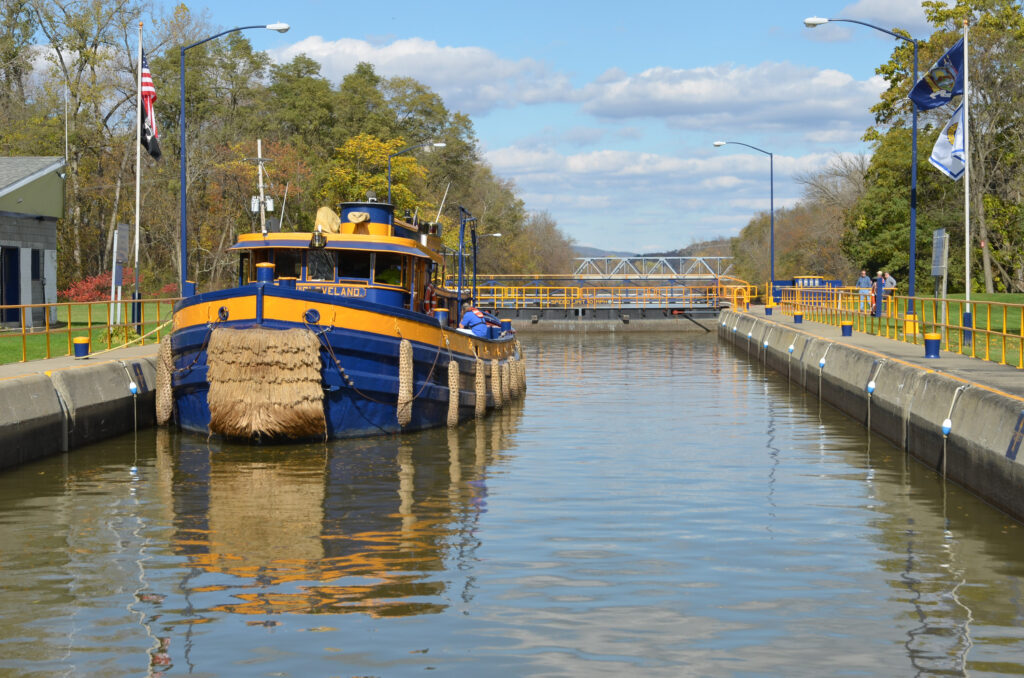 The Central New York region offers countless options for a memorable vacation in upstate, NY.
Central New York is a four-season destination with plenty of snowfall and frozen lakes for those who love downhill skiing, snowshoeing and ice fishing. Oneida County offers 600 miles of groomed snowmobile trails and 30 miles of cross-country ski trails. Choose a warm and comfortable cabin for a winter retreat, hike frozen waterfalls and learn to curl among many other winter activities.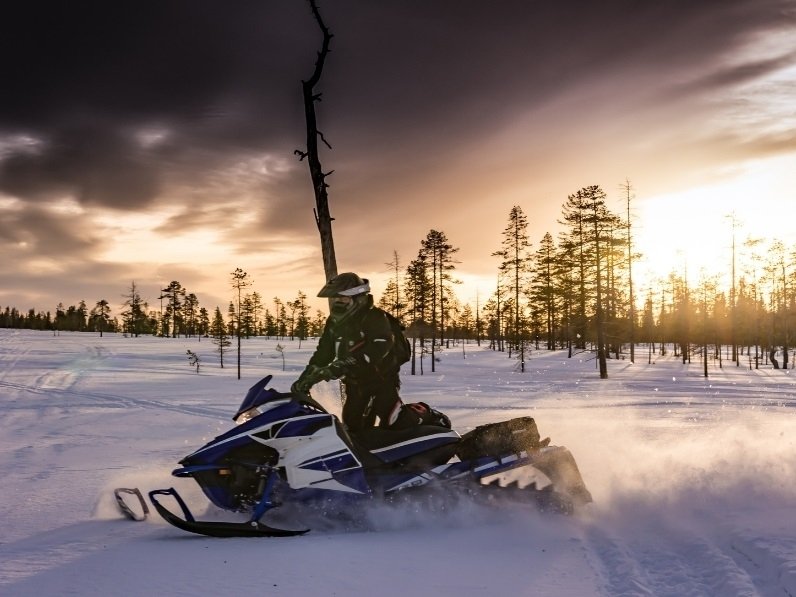 Winter in Madison County offers time to reflect on the views, play in the snow, and create warmhearted memories in cozy taverns and inns. Snowmobile and cross-country ski on the Erie Canalway Trail. Enjoy delectable dining options like The Lincklaen House, and unique private rooms with fireplaces like those of The Brae Loch Inn.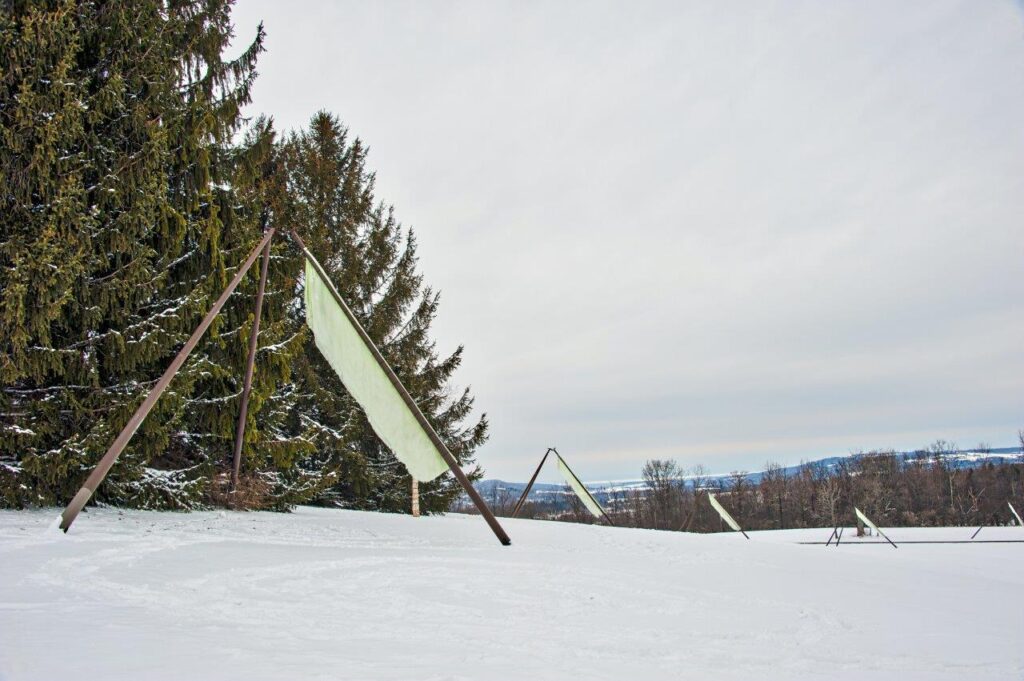 Middleburgh in Schoharie County is known for its popular hiking site, Vroman's Nose. Hike the different trails and reward yourself with beautiful views at the top. Or, experience hallowed caves more than 150 feet below the earth's surface at Howe Caverns. For a more relaxing experience, take in the view of the rolling hills of Central New York from the Adirondack Scenic Railroad.
Luxury accommodations abound in the area– stay in the five-star Amsterdam Castle for a unique experience, or the Turning Stone Resort Casino for some fun & entertainment.
Whether you choose luxe accommodations or a cozy cabin, hike to frozen waterfalls or learn to curl, you'll be sure to enjoy the season in this winter wonderland. Be sure to check out our travel guides for the region, including: Oneida County; Chenango County; Madison County; and Montgomery County.
Capital-Saratoga Region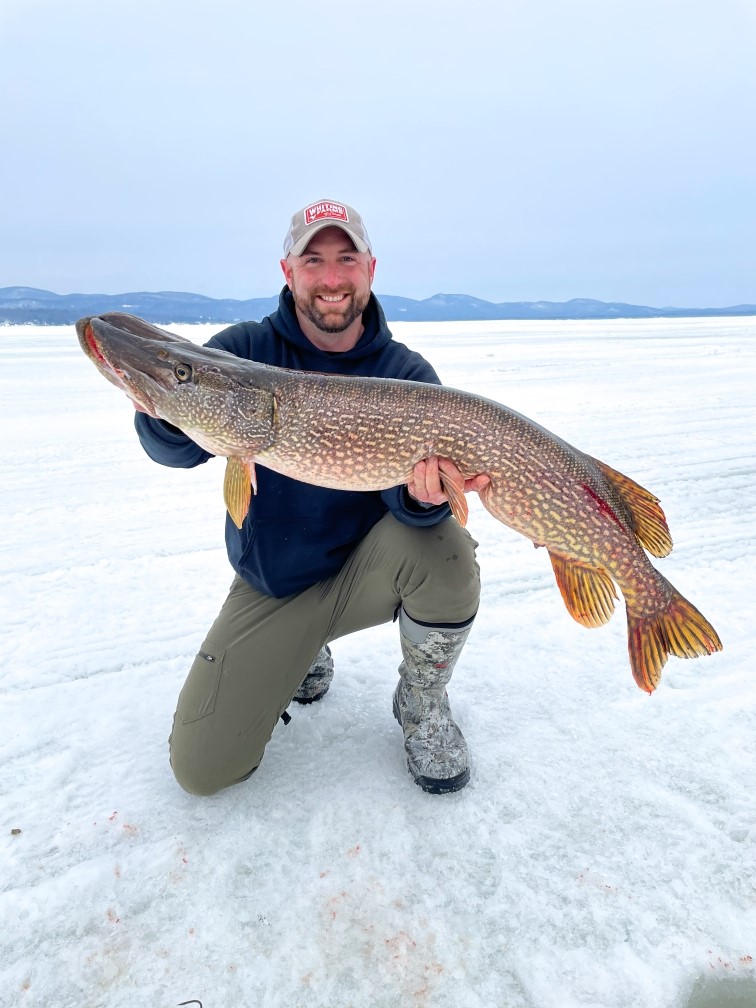 Don't hibernate this winter. Get outside and explore the Land of 44 Lakes! Fulton County is your can't-miss destination for ice fishing getaways. Gather your friends and family for an experience like no other as you fish the waters for walleye, brown trout, yellow perch, and more.
For a different outdoor adventure, you won't want to miss the Ausable Chasm near Saratoga. You'll find incredible views of massive icicles as you descend into the deep chasm of rock and ice formations. Guided tours are limited to children ages 10 and up, but you can take a self-guided tour with kids as young as 8. You'll all need to bring the right equipment, like snowshoes or ice cleats.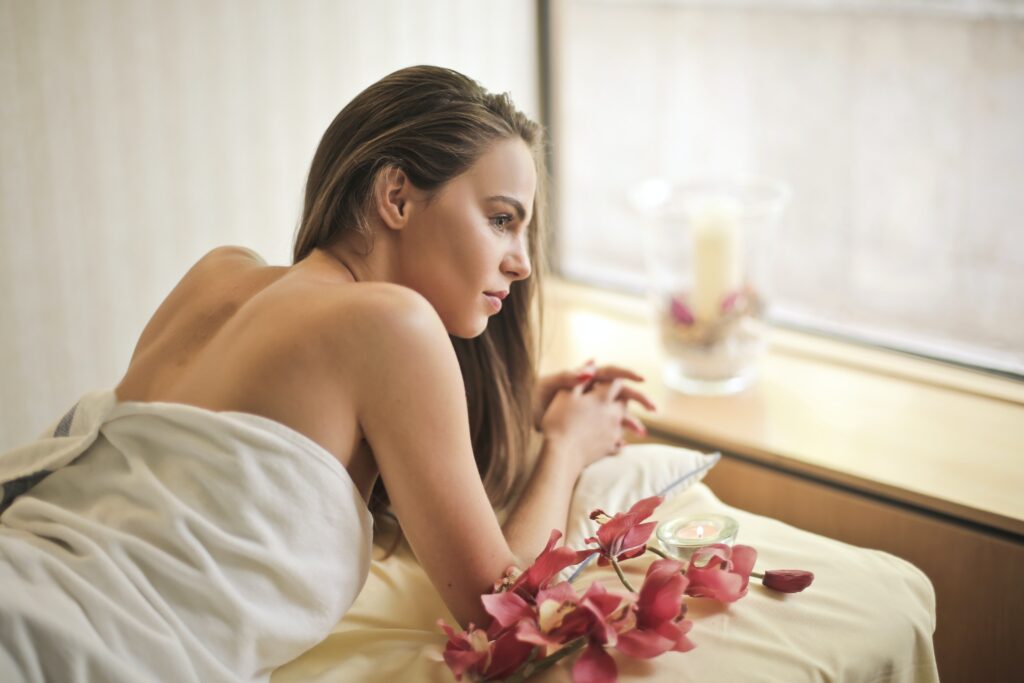 If the very idea of delving into an icy chasm makes you shiver, warm up at the spa instead. The Roosevelt Baths & Spa in Saratoga Springs offers wellness treatments augmented by Saratoga's naturally effervescent water, which provides some respite from the frigid temperatures outside.
If you're looking for family-friendly activities in the Capital-Saratoga region, why not consider Schenectady? At the Via Aquarium, you can take the kids into the shark tunnel where the fearsome finned creatures swim right over your head. There's also an opportunity to touch a live stingray at Stingray Bay.
Burn off some energy at Via Entertainment. You and the kids can face off in a game of bowling or see who can rack up the most tickets in the arcade.
Sneak in some educational opportunities at the Empire State Aerosciences Museum. It seeks to educate and entertain all ages with experiences in air and space. With exhibits on aviation history, from Amelia Earhart to featured aircraft like the F-5 Tiger from 'Top Gun,' there will be something for everyone.
Don't leave home without our free travel guides for Schenectady, Saratoga, and Fulton County to make the most of your visit.
Adirondacks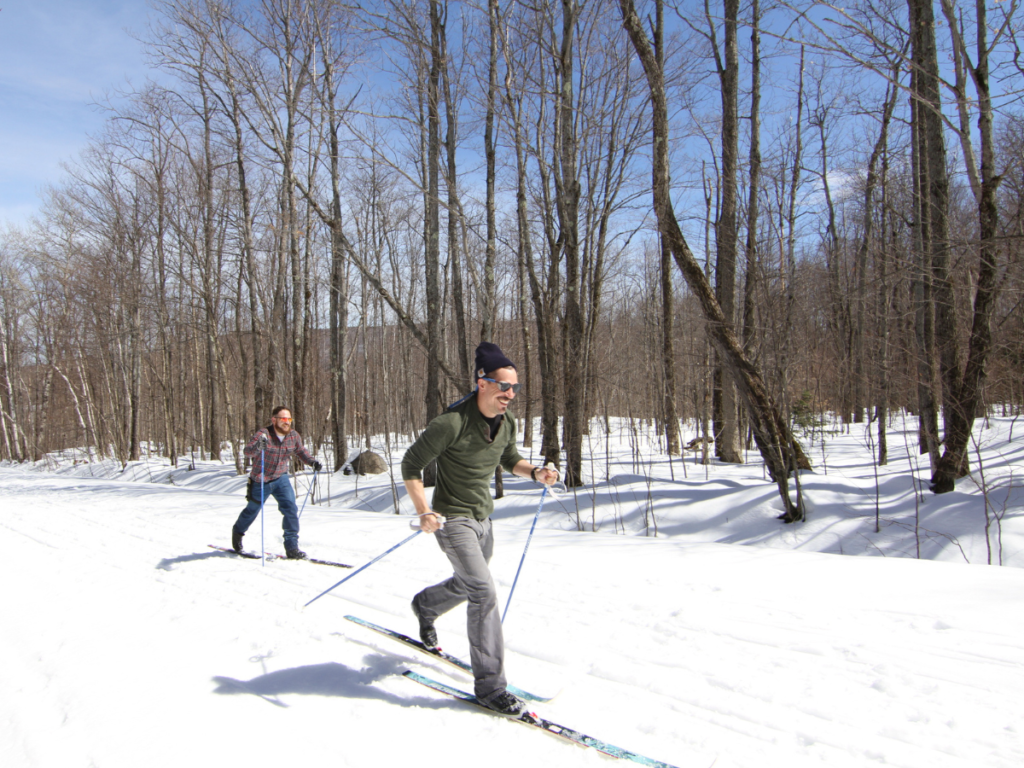 From winter sports to holiday magic, you'll find everything you need for a winter getaway in the Adirondacks.
If sporting is your thing, head to Lake Placid for the FISU World University Games in January. It's the world's largest multi-sport collegiate athletic event. You'll see athletes compete in ice hockey, speed skating, snowboarding, curling, figure skating, alpine skiing, and more. Lake Placid will also be home to The Empire State Winter Games with events like bobsledding and adaptive skiing.
Enjoy a scenic winter wonderland at the Holiday Fair at Oak Mountain. Santa makes an appearance at the one-day annual event this December 6th. Kids can win prizes at a gingerbread house-building competition. There will also be music, vendors, and crafts. You'll find a similar vibe at the Christkindlmarkt in downtown Glen Falls. It's a European-style Christmas market with live music, activities for kids, food, and local artisans.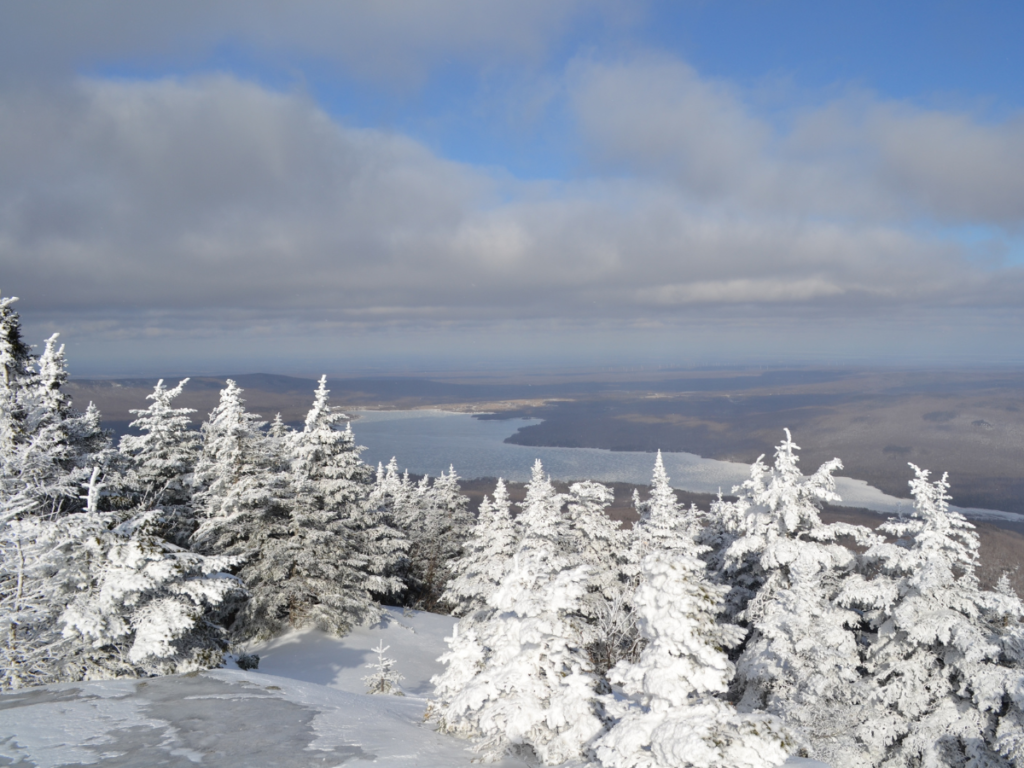 You can ring in a family-friendly New Year at First Night Saranac Lake. Hundreds come out to enjoy more than a dozen acts at 10 venues across the community. It's all performed by local artists of different musical genres as families countdown to midnight. The evening ends with a fireworks show over Lake Flower.
Enjoy the beauty the cold weather has to offer by immersing yourself in ice. At the Funky Ice Fest at Lake George, everything is made of ice! Guests are invited to bring their own vinyl and help contribute to the music selections for the event. Both the Funky Ice Fest and the Glacier Ice Bar & Lounge at the Sagamore will offer seasonal cocktails.
Stretching from the western shores of Lake Champlain and shouldered by New York's Adirondack Mountains and the Green Mountains of Vermont, the Adirondack Coast offers world class outdoor recreation. In the winter, take time to enjoy some of the best skiing and riding the east has to offer with great snow, spectacular views and fun après ski activities.
You can also enjoy a romantic sleigh ride, experience the quiet beauty of snowshoeing or marvel in the scenic beauty of this winter wonderland. Make sure you don't miss a thing by downloading our free travel guide for the Adirondack Coast before you plan your trip.
Chautauqua-Allegheny/Western NY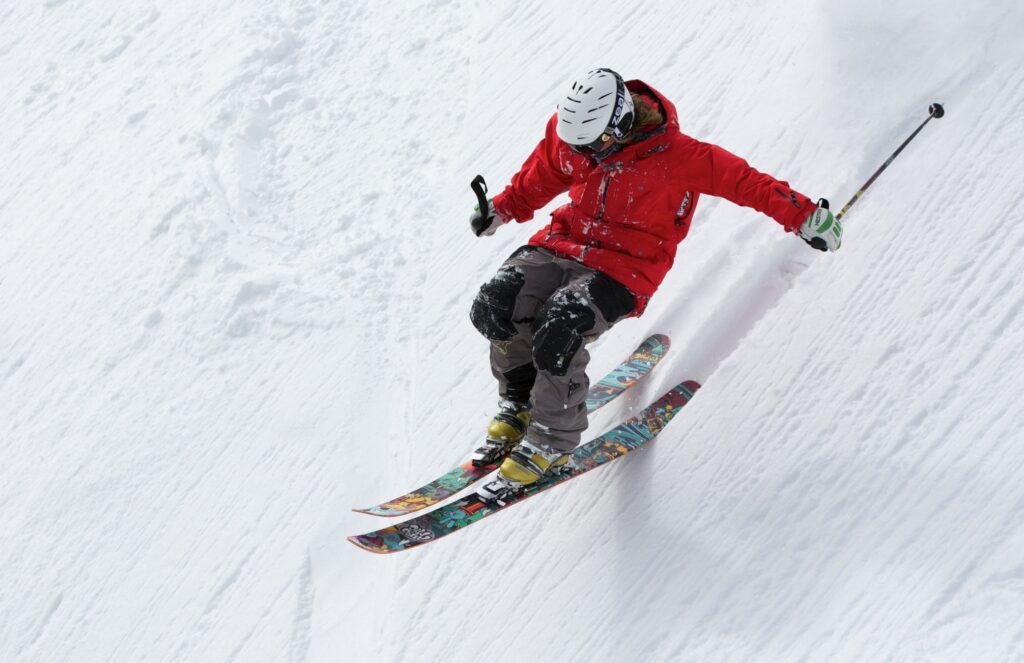 Western New York is the perfect place to visit in the winter. There are magnificent lakes, unique outdoor experiences, top-notch wineries, one-of-a-kind cultural centers, and engaging museums in Chautauqua County.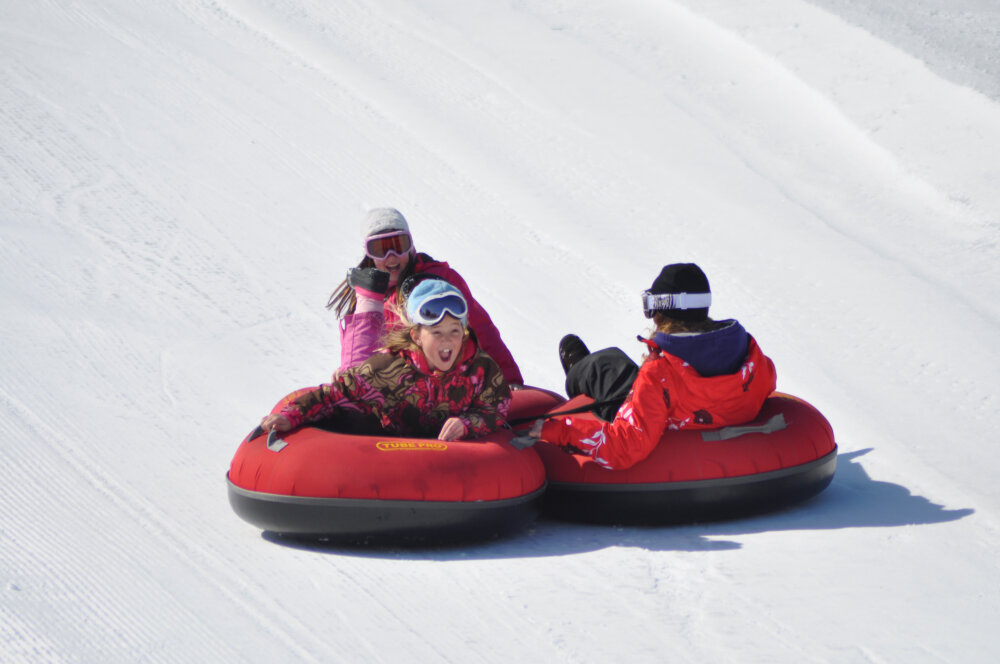 The Chautauqua-Lake Erie Region receives over 150 inches of snowfall annual making it the perfect destination for a winter getaway. Hit the slopes for skiing and snowboarding at two area ski resorts or ride 400+ miles of groomed snowmobile trails. Cross-country ski and snowshoe on a vast multi-use trail system and warm up with craft beverage from a local winery, brewery or distillery.
Outdoor enthusiasts should check out the Holiday Valley Resort in Cattaraugus County, which offers year round fun in one location. During the winter months, it offers daytime and nighttime downhill skiing, snowboarding, Nordic skiing, tubing, a mountain coaster, and a spa.
Don't miss all of the fun by downloading our guides to Enchanted Mountains of Western New York and Chautauqua County.
Finger Lakes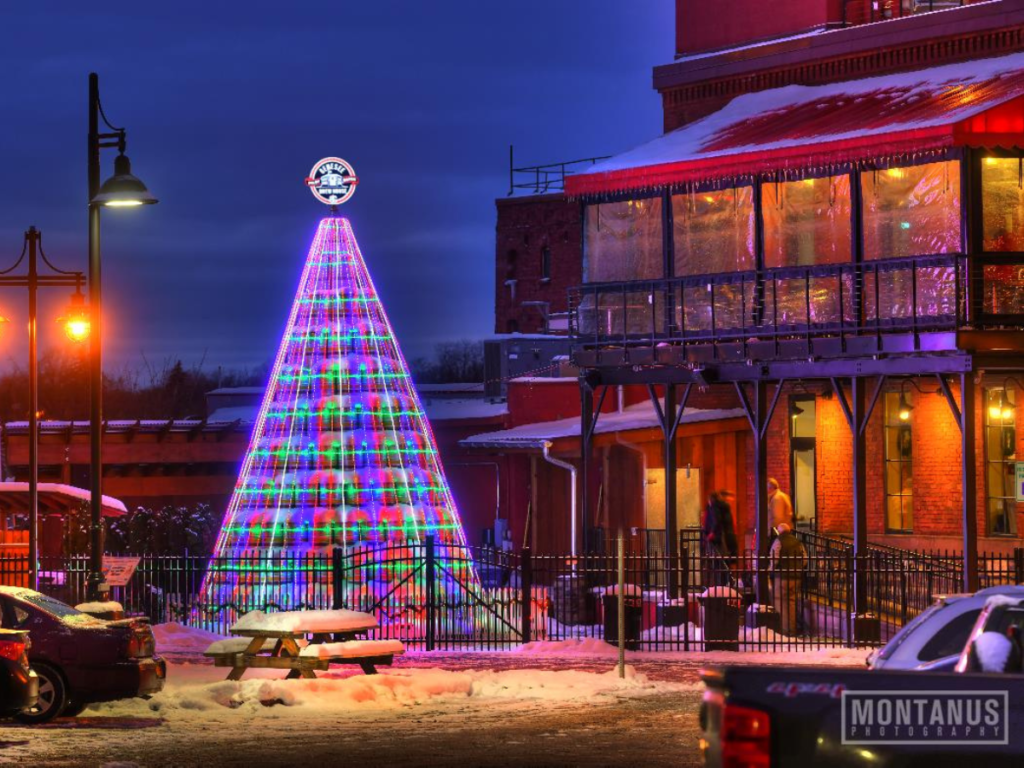 If you're a connoisseur of fine beverages, there is plenty to keep your thirst quenched in the Finger Lakes region. Well-known for its wineries, breweries, distilleries, and cideries, the Finger Lakes offer a more relaxed experience in the winter, making it a great time to visit.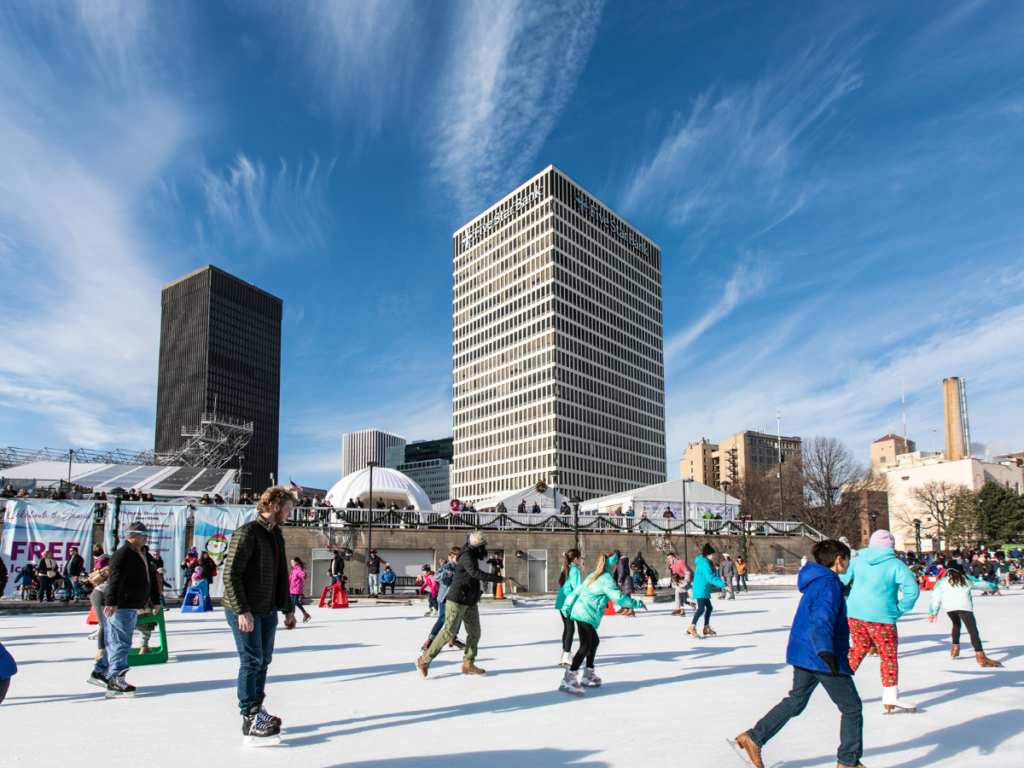 Visit during "Deck the Hall Weekends" at Watkins Glen Harbor Hotel Ice Bar and Seneca Lake Wine Trail for exclusive events showing off the abundance of world-class wine and craft beverages local to the area. Take in views of Seneca Lake with a refreshing skate on the Ice Skating Rink in Clute Park and a walk down the historic Seneca Harbor Pier.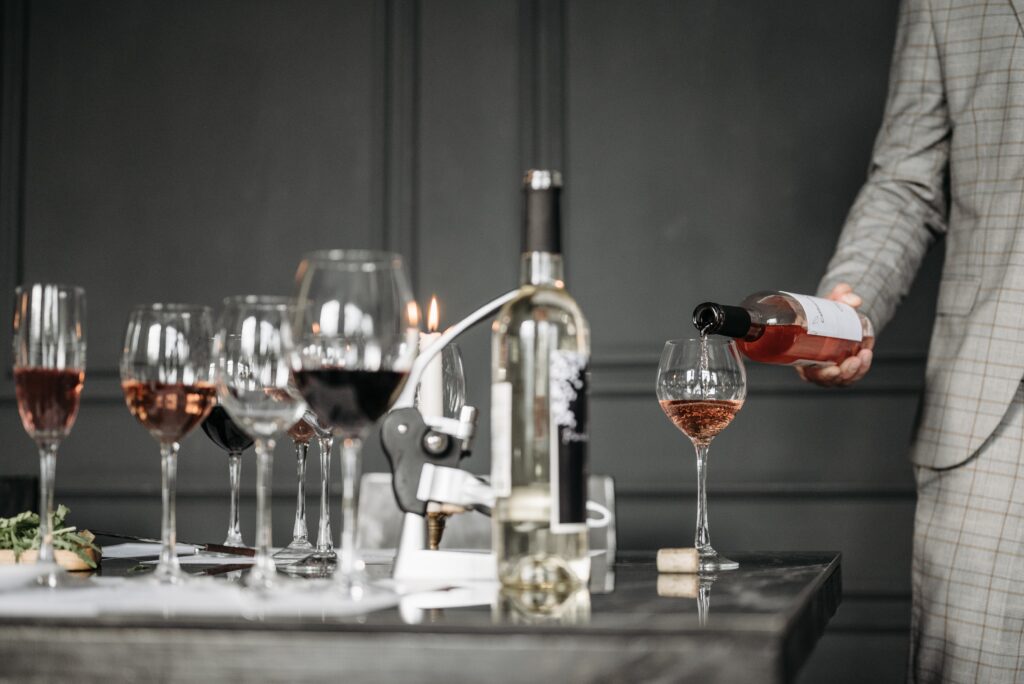 Watkins Glen and Schuyler County are premier destinations for outdoor adventure and small-town experiences. The Finger Lakes National Forest and Catherine Valley Trail are superb snowshoeing and cross-country skiing experiences.
Auburn bustles with holiday activities during its annual "Holiday Traditions" event. This yearly tradition is held in December, with museums and churches throughout the community opening their doors to the public, offering free admission, music, refreshments, family activities and more. Visit the Seward House Museum, Willard Chapel, and Equal Rights Heritage Center, and don't miss the horse drawn wagon rides at the Ward.
Take advantage of the "hibercation" packages offered by local businesses and hotels, especially in Cayuga County. Redefine the cozy winter getaway with this state of relaxation and coziness characterized by the body's increased exposure to charming lake towns, delightful culinary experiences, local craft breweries, and friendly, down-to-earth people. A "hibercation" is part hibernation, part vacation, and 100% good for the soul.
In Rochester, when the temperature dips, the happenings heat up. Favorites during the wintertime in Rochester include ROC Holiday Village, a shopping, food & drink, and free ice-skating hub in Martin Luther King Jr.Park; Rochester City Ballet's magical performance of The Nutcracker; the family-favorite classic "A Christmas Carol" at Geva Theatre; Sweet Creations, a gingerbread house display at the George Eastman Museum, with dozens of professionally and homemade gingerbread creations; and the Genesee Keg Tree Lighting, a celebration of the oldest continually operating brewery in New York state, beginning with the decoration and lighting of a massive "tree" made up of Genesee Brewery kegs.
Your trip to the Finger Lakes region won't be complete without our free travel guides for Cayuga County, Rochester, and Watkins Glen.
Thousand Islands-Seaway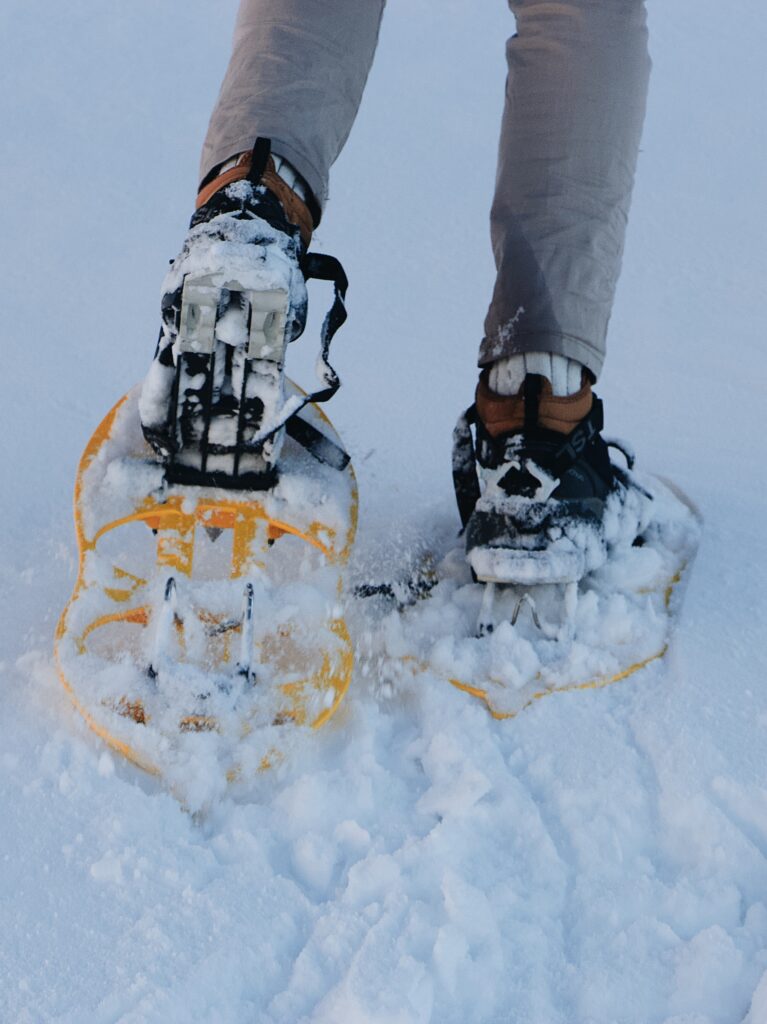 If leaving the crowds behind and escaping to spectacular beauty and pristine wilderness sounds good to you, then don't miss Oswego County in the Thousand Islands-Seaway region. Explore the area's thousands of acres of trails on foot, fat-tire bikes, mountain bikes, skis, snowshoes, snowmobiles, and ATVs.
Winter visitors, be sure not to miss the Winona Forest Recreation Area. Hikers, skiers, snowmobilers, fat bikers, atv riders, equestrians, mushers and snowshoers will enjoy exploring this 70-mile trail network on the edge of the Tug Hill Plateau. The area enjoys extensive winter use, thanks to Lake Ontario's epic "lake effect" snows.
Don't miss all of the incredible things to see in the Thousand Islands-Seaway region. Download our free guide to Oswego County today.
We Love New York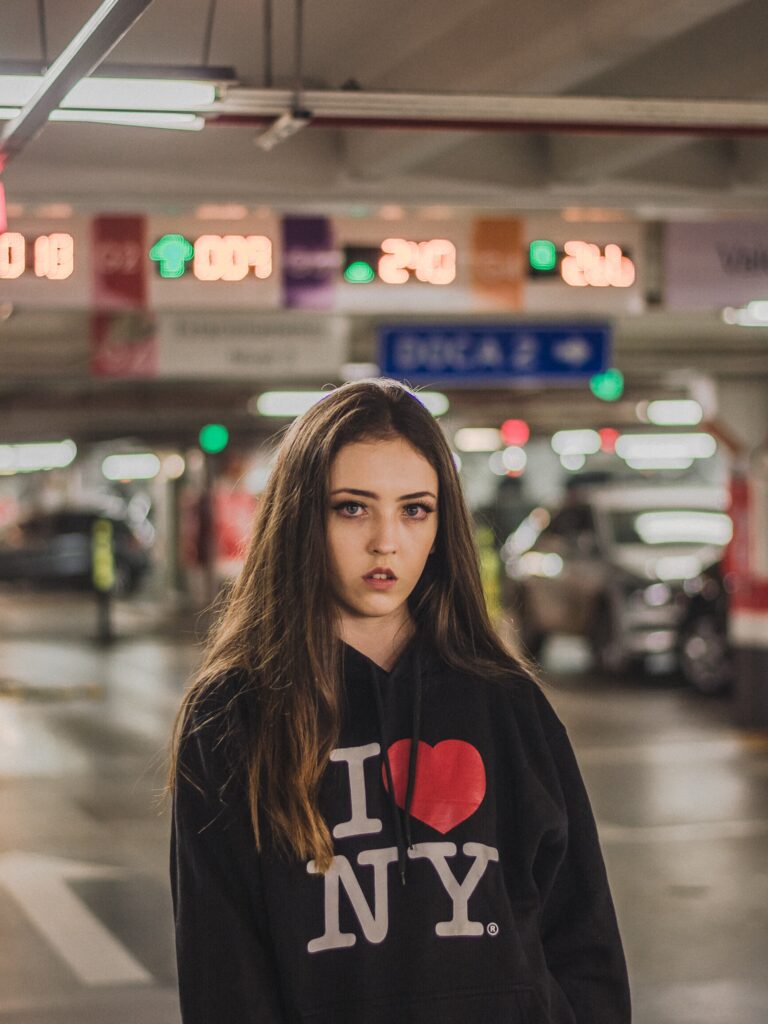 You can participate in winter sports or watch them. Bring the kids or plan a romantic getaway. Enjoy the snow and cold or stay inside where it's warm. No matter what your winter plans are, New York has all the bases covered. Check out all of our Free Travel Guides for New York State here.