Check out spring travel itineraries to these beautiful destinations! Explore these natural wonders to celebrate Earth Day on April 22.
What's the best way to be environmentally conscious and plan a vacation that's friendly for the climate? Explore the Great Outdoors! Here are ten destinations for you to travel in honor of Earth Day. Whether you can make a trip this April, spring, summer, or whenever you can, these are great destinations to enjoy our Earth! These are places throughout the U.S. that feature many of the wonders that our wonderful planet has to offer. 🌎
Earth Day Location 1: Alaska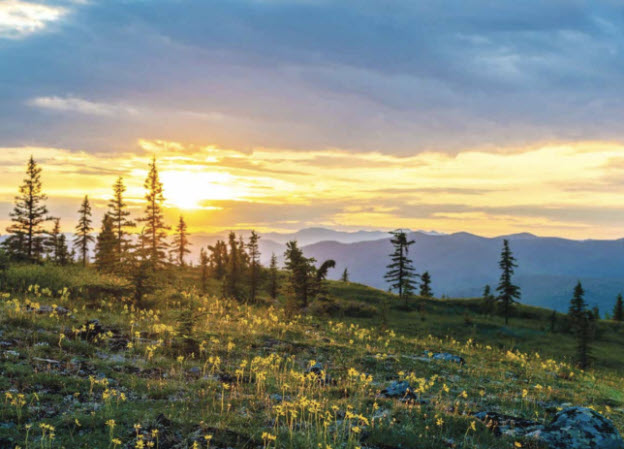 Did you know that by area Alaska has more than 50 percent of the national parkland in the U.S.? Celebrate Earth Day in a place with extra-long days. Most of the parks are near Anchorage. The wildlife in the Anchorage area is a dominant part of the population. On a good day, you'll see moose, bears, caribou, and wolves.
One of the most notable stops is Denali National Park & Preserve. It's home to the tallest peak in North America!

You may also consider going out for a Sea Tales family cruise! You could see killer whales, bald eagles, and other incredible Alaskan wildlife. Other fun activities include fishing, flying over the glaciers, and seeing the Aurora Borealis on a clear night!
Get your free Alaska Travel Guides!
Earth Day Location 2: New Hampshire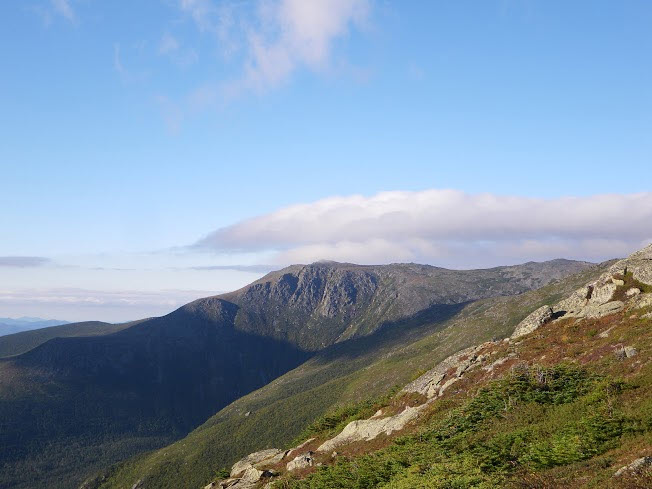 The White Mountain region of New Hampshire is one of the most majestic places in the world. It's not uncommon to see people's "This Car Climbed Mount Washington" bumper sticker. Mount Washington, the highest peak in the Northeastern United States, is a top spot for travelers.
Admiring the stunning views of the surrounding ranges and breathing the clean mountain air is a welcome change of scenery. You can take the famous Cog Railway train or drive up to the top and get your own bumper sticker souvenir.
There are hundreds of hikes in the White Mountain region. The local ski resorts also feature mountain biking, gondola rides, and other nature activities.
Check out our Free New Hampshire Travel Guides!
Earth Day Location 3: Montana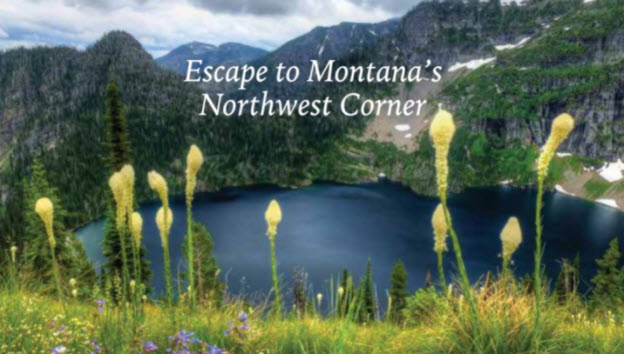 April is an awesome time to visit Montana! The weather warms up, the snow melts, and Glacier National Park is on display in all of its glory! Encompassing millions of acres, Glacier Country offers natural wonders such as winding rivers, towering peaks, sprawling landscapes, and starry night skies.
Kootenai Country offers an unforgettable year-round getaway. Enjoy the majestic mountains, lush forests, and abundant wildlife. Discover sparking lakes, rivers, and streams all throughout the region.
You can also visit Missoula where three rivers and seven wilderness areas meet. It's a small town with a big personality and unbeatable outdoor recreation. You'll have easy access to many gorgeous sights.
Start planning your trip, get your Free Montana Travel Guides!
Earth Day Location 4: Maine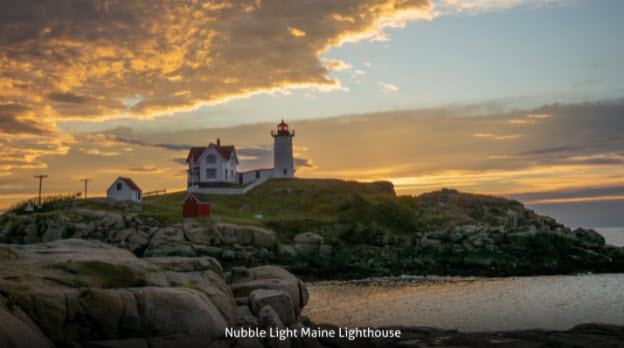 Many people think of traveling to Maine in the summer, but it's a beautiful place to visit in the spring!
The northeasternmost U.S. state has scenic, rocky coastline, maritime history, quaint small towns, and family-friendly beaches. There are cute clam shacks and lobster shacks that serve up fresh seafood like the famous Maine lobster. You'll also enjoy historic lighthouses and other unique charms. You can go bird watching, windjammer sailing, or hike to Mt. Katahdin, the endpoint of the Appalachian Trail.
Earth Day Location 5: Tennessee
Create your adventure in the Smoky Mountain Region of Tennessee! There are trees, waterfalls, and smells of fresh campfires under starry skies. The Smokies are an amazing place to camp, hike, and explore. We call Blount County an Outdoor Enthusiast's Paradise. There are over 900 miles of hiking trails throughout the region! You could also go kayaking, fly fishing, or check out the natural wonder of Tuckaleechee Caverns in Townsend.
Enjoy the wildflowers in the place we call "perfectly peaceful in every season." Check out our guide for the best places to stay, to eat, and to explore while you're in Tennessee.
Check out our Free Tennessee Travel Guides!
Earth Day Location 6: Colorado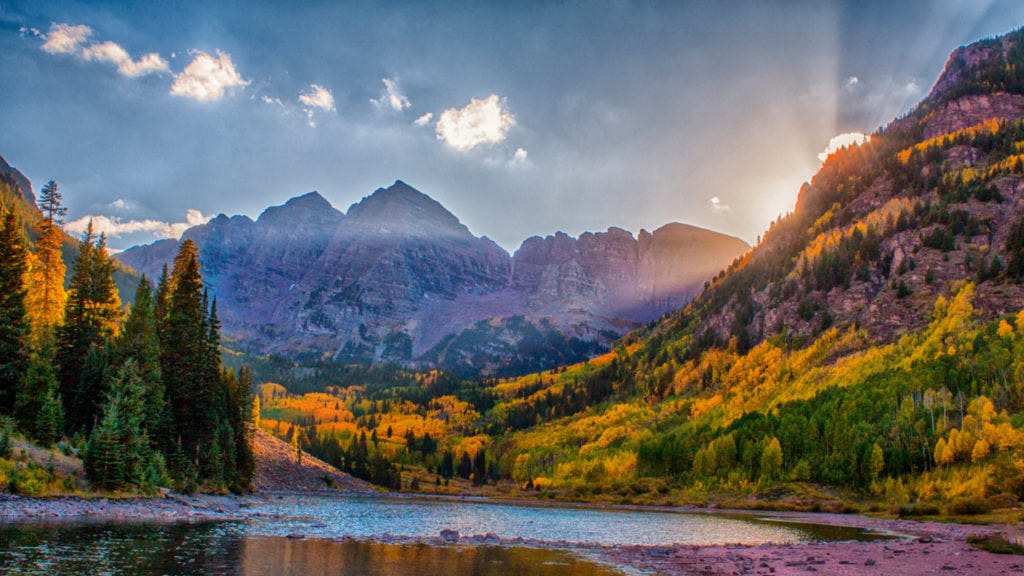 Colorado is probably best known for its year-round outdoor adventures like skiing, backpacking, mountain climbing, white water rafting, and paragliding. Depending on when you visit, you may be able to stop at one of Colorado's famous mountain resorts.
Colorado has many public state and national parks, but we want to highlight Garden of the Gods for your travels. It's located in Colorado Springs, and it's designated as a National Landmark. Explore unique red rock formations, geology, plants and animals via guided nature walks, hiking, mountain biking, horseback riding, and rock climbing.
Start planning your trip, get your Free Travel Guides!
Earth Day Location 7: Maryland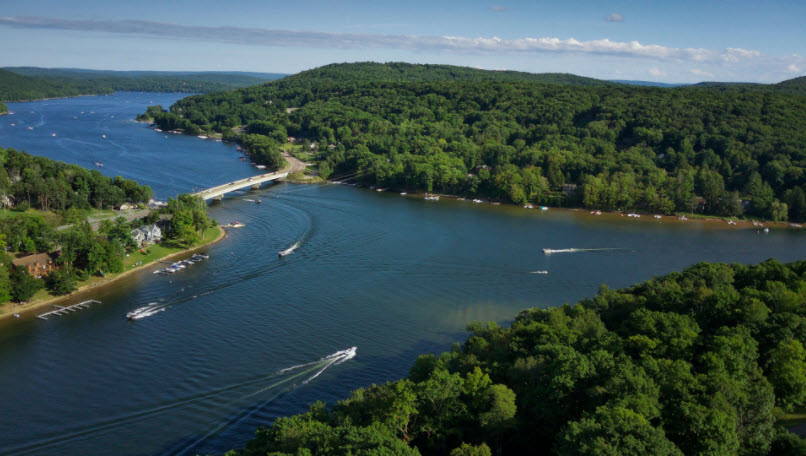 Enjoy Garret County, Maryland and explore the Deep Creek Lake area for Earth Day! On a sunny day, you can go tubing, kayaking, or take part in many other water sports. Rent a boat, ride horses, fly fish, or hike around the many different hiking trails.
Enjoy the many state parks in the region! We especially recommend Deep Creek Lake, Herrington Manor, and New Germany State Parks. Each of those locations offer boats, canoes, fire rings, grills, tables, snack bars, and various nature programs.
Get your Free Maryland Travel Guides!
Earth Day Location 8: Oregon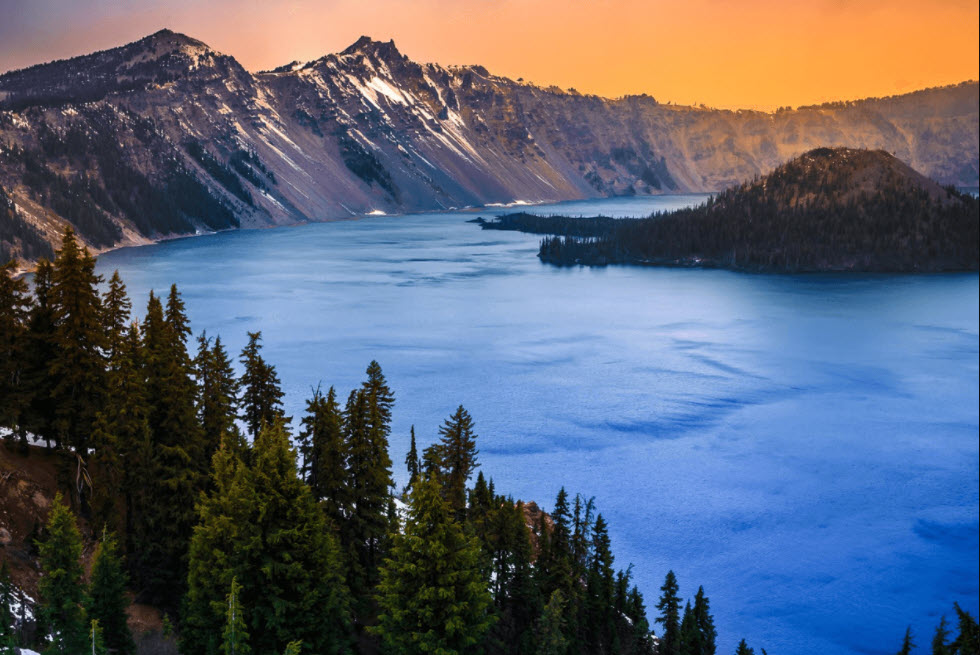 Milo McIver State Park offers a plethora of ways to connect with nature! You can spend days exploring the Clackamas River, hiking trails through the forest, and playing games in the fields. This park is sprawling and vast! Enjoy rafting on the river, stand-up paddleboarding, or kayaking. There's easy access to the water from Estacada Lake's boat ramp.
The slopes of Mt. Hood feature some of the best mountain biking in Oregon. Over 1,000 miles of hiking trails wind their way through Mt. Hood Territory. The trails make this the perfect place to get close to the Great Outdoors. Visitors can take in incredible views of Mt. Hood while hiking or even riding horses on the park's 14 miles of trails.
Check out our Free Oregon Travel Guides!
Earth Day Location 9: Upstate New York
Cayuga in the Finger Lakes region has stunning state parks! Fair Haven Beach State Park offers 823 acres on Lake Ontario, which is one of the best public lakefronts in the state. There are stunning gorges and waterfalls in the area that'll make you marvel at the beauty of our Earth. There's a variety of nature that includes Fillmore Glen State Park's unique geological formations. The park also features five waterfalls and a botanically rich glen to admire. The Finger Lakes is also a popular area to go on wine tours! Fun fact: camping is an amazing way to celebrate Earth Day and there are many campgrounds in this area.
Start planning your trip, get your Free New York Travel Guides!
Earth Day Location 10: Utah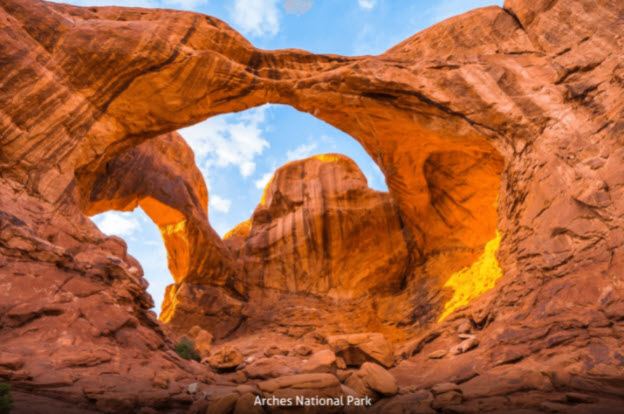 Utah's national parks are impressive! Arches, Bryce Canyon, and Zion are just a few of the iconic places Utah has to offer. Zion, Utah's first National Park and possibly the most popular, features an expansive 2,000-foot canyon. Zion has hiking trails along the canyon floor through an area called The Narrows.
Did you know that Utah is home to the highest concentration of certified Dark Sky Places in the U.S.? The stargazing opportunities are endless! The Great Salt Lake is another popular place that offers many recreational opportunities such as swimming, sailing, and mountain biking. If there's still snow, check out the slopes at one of the most popular ski towns of Park City, Deer Valley, Snowbird or Alta.
To start planning your trip get your Free Utah Travel Guides!
——————————————————————————————————————-
When you plan your travels, you could even consider how you travel to these destinations. There are ways you can be environmentally friendly to fight Climate Change! Do simple things like carpool to your destination, pack reusable bags, and bring a water bottle. Our planet is beautiful – travel with a community of environmentally-conscious people making a difference by limiting pollution and maximizing recycling. We all can enjoy the Earth and its gorgeous natural resources together. Whenever you travel to one of these special destinations, you can embrace, enjoy and honor the outdoors.
You can use #TravelForEarthDay to promote climate conscious trips. Thanks for making a difference by being mindful of your environmental imprint and planning a trip that's healthier for our planet.